Back In The Game: The Complete First Season
Fox // Unrated // December 9, 2014
List Price: $29.95 [Buy now and save at Amazon]
---
Entertaining sitcom rehash, with Jimmy Caan in rare form. 20th Century-Fox has released Back in the Game: The Complete First Season, a quixotically-titled two (burned) disc, 13-episode collection of the only "season" of this fast-cancelled 2013 ABC sitcom. Co-starring Maggie Lawson, Griffin Gluck, Ben Koldyke, Lenora Crichlow, J.J. Totah, Brandon Selgado-Telis, and Cooper Roth, Back in the Game seemed like a solid triple when I watched its first episode back in the fall of 2013, but ABC didn't give it time to build, and it was rather quickly axed. Too bad for the hilarious Caan...although maybe it was just as well, once you see where they were going with this Bad News Bears Meets Alice Doesn't Live Here Anymore hybrid. No extras for these excellent anamorphically-enhanced widescreen transfers.
Back in the Game's set-up is fairly simple. Newly-divorced, unemployed mom Terry Gannon, Jr. (Maggie Lawson), with her sensitive, tentative young son Danny (Griffin Gluck) in tow, leaves Michigan and returns home to Southern California to live with her father, ex-pro baseball pitcher Terry "The Cannon" Gannon (James Caan). Mortified that she's back to square one, living with her difficult (to say the least) father, Maggie not only has to navigate the difficult waters of single parenthood, she has to deal with her own feelings of resentment towards her impossible father who, after Terry's mother died of cancer, often substituted hard-nosed competitive sports training for sympathetic, understanding child-rearing. When Danny tries out for the local Little League, he's a failure, which prompts Terry to volunteer to coach him and the other "rejects" that couldn't make the cut, with the financial assistance of millionaire divorcee Gigi Fernandez-Lovette (Lenora Crichlow), whose son, Michael (J.J. Totah), is more interested in looking "fabulous" than playing baseball. This arrangement burns League president Dick Slingbaugh (Benjamin Koldyke), who has major issues of his own, including being an insufferable, officious ass...who's also attracted to the pretty Terry. Coaching baseball isn't Terry's strong suit, however, so it's up to "The Cannon" to help her out, while providing a complicated-at-best male role model for her son.
If you look back at the 1600+ reviews I've written for DVDTalk, many of them for TV series, you might be tempted to think I had my cable shut off in 1975, in light of the concentration on older shows. However, I try to catch everything new that comes out at least once...and considering the state of TV sitcoms today, once is usually more than enough. So in the summer of 2013 when I saw promos for Back in the Game, I was fairly pumped to see Caan back on network TV in a role that seemed perfectly suited to his comedic talents. Caan had been my favorite movie star from my formative years of moviegoing (say...7 to 12), with a string of iconic titles like The Godfather, Freebie and the Bean, Rollerball, The Killer Elite, and A Bridge Too Far (which my friends couldn't believe I chose to see over Star Wars in the summer of '77). I had always thought that Caan was under-served in comedy, so Back in the Game looked like a good fit for him: an updated version of The Bad News Bears, with Caan as a more ribald, un-P.C. version of Walter Matthau...or even Jack Warden, from the 1979 TV version (let's not talk about the Billy Bob Thornton remake). Certainly nothing about Back in the Game's premise looked original--not the misfit/nerd baseball angle, not the single mom trouble with the sweetly troubled kid, not the crotchety old guy comedy. But from the previews, Caan looked in rare form, and with the show's placement on ABC's Wednesday night comedy line-up, right after a particular favorite, The Middle, it seemed like Back in the Game would be a solid hit.
And at least numbers-wise, its pilot ratings were good--about 8 million and change tuned in when it premiered at the end of September, 2013 (I would suspect Caan's stature drove a lot of those eyeballs). Unfortunately, ratings dropped after that initial trial, and never quite recovered over the next two months. Since ABC, a Disney subsidiary, didn't "own" Back in the Game (Fox did), they didn't have any future stake in keeping it around if the ratings didn't warrant it, and the show was quickly cancelled in November. They didn't even bother "burning off" the remaining three unaired shows from the original 13 episode order. So...what went wrong?
Despite what other critics or show producers or industry insiders or networks executives confidently say when delivering postmortems on failed shows, ultimately it's guess work as to why a certain TV series fails to click with audiences. I found Back in the Game frequently hilarious...when it focused on crass, violent, vulgar, bigoted (but not prejudiced) Caan's "The Cannon" character, and his interactions with the team and his family. When the stories centered on young Danny (well-played by the natural Griffin Gluck), the comedy became a little more predictable, a little more juvenile, while trying-too-hard Maggie Lawson's character and her romantic troubles took the show into far less compelling, far more unsurprising areas (she worked best with slimy, funny Ben Koldyke, while her scenes with Lenora Crichlow were D.O.A.). Certainly a wavering in tone didn't help at times, either, with the humor straddling the line between silly kid stuff (the nerds egging a bunch of creeps in a Halloween episode), to frequent borderline-offensive adult double entendres (Caan describes oral sex with a woman who "held her breath like a dolphin," before later saying it doesn't matter what kind of woman he has because "it's all the same down at the 'Y',"). Some families that may have responded positively to Back in the Game's good messages--the underdog "American mutt," no matter what race or creed, will always triumph in the face of adversity--might have been turned off by that kind of vulgarity, while adult audiences used to that kind of dialogue in other sitcoms might have seen Back in the Game's kids baseball format and dismissed the sitcom as a kiddie show, sight unseen. Who knows.
What ultimately spelled Back in the Game's demise for me, was a lack of conviction to stay true to the original premise. Clearly, the main hook of the show is Caan and his attractively obnoxious character. Had the producers and writers stuck with that character, and done so unapologetically while keeping the humor agreeably off-beat and politically incorrect, I'll bet the show would still be around today. The best example of this comes in the second episode, Stay In or Bail Out, written by Warren Lieberstein, where The Cannon, tired of the little crybabys' fear of getting beaned in the batter's box, takes the boys to the local prison, where amusingly-monikered criminals "The Blade," "Silent Julio," and "Senseless Paul" show them how to swing...or else get attacked by the prison guard dogs. There's a nicely irreverent feel here (the triumphant boys leave the yard...with urine-stained uniforms), matched by Eric Appel's smash-up direction, that makes Back in the Game feel like The Bad News Bears in The Office (I love Caan letting the boys feel his dinged-up head--"It feels like chunky soup!"--before he wonders out of left field why that girl from the Titanic didn't help Leo back into the raft). There are plenty of charmingly funny non sequitur moments like that throughout the 13 episodes here, from Caan viciously smashing an animated Santa Claus with a baseball bat, and his teaching the boys "combat baseball" to Surfin' Bird, to a funny paintball battle in No Crying in Baseball, where someone had the absolutely brilliant idea of playing Anthony Newley's The Joker over Danny's triumphant come-from-behind slaughter of his opponent (whoever did the music cues for this series is a genius).
And holding everything together is James Caan. Still managing a very credible Bronx bada-bing moxie, the 73-year-old Caan kills everytime he pulls a straight face and advises little Danny to pick up a brick or a pipe and solve his problems the old fashioned way ("No, no, no! Gannons inflict pain...and then we laugh."). Unafraid to call a fat kid fat, or distinguish "the black kid" from "the Chinaman kid" by their skin color, Caan's fast-paced lunatic patter is just as well-timed as it was in Rush's Freebie and the Bean (my particular favorite here is from Play Hard or Go Home, where The Cannon, trying to get the boys to focus on practice, tells them who their real competition is going to be: "You know who's focused? The Chinese. And one day they're gonna come screaming up that beach in Santa Monica and lop your heads off!"). Had Back in the Game embraced The Cannon's lack of modern P.C. sensibilities, then this sitcom might have been truly distinguished. However, every time Lawson wrinkles her nose in distaste at one of Caan's outrages, and rolls her eyes before the screenwriters make nice with everyone's feelings, the premise of the show is fatally undercut. We've already seen the "white bigot humbled" ad nauseam by this point on television (and as we all know, they're the only bigots permitted to be humbled on TV--you won't see any of the racists over on ABC's blackish slapped down for a "lesson"). Had the producers trusted their premise and their star here, they could have made their show stand out by having Caan unrepentant in his seeming insensitivity...while letting his essentially fair, caring, loving side show through (a complex, fine line that Caan successfully walks time and again). However, in Color Barrier, the seventh episode shot (but which, suspiciously, was plucked out of production order and not aired), Caan's character is humiliated into apologizing/not apologizing for his perceived offenses (the resolution of this sticky plot point is ludicrously fuzzy), with Back in the Game becoming faux-"serious" when there was no need to (and to top off the hypocrisy, the show fades out with the kids attacking Caan who, quite rightly, good-naturedly laughs at their jibes--so much for the show's silly "words hurt" message). If Back in the Game's central comedic hook is Caan's character acting outrageously...then why in the world would the producers willingly attack that hook and subsequently de-ball it? Well...because we live in a pusillanimous world of P.C. compromise that demands such hand-wringing and atonement. From one group, at least. And with that seed planted in these first 13 episodes, Back in the Game really didn't have anywhere to go. Too bad, too--it was mostly funny...when it didn't care if anyone was offended.
The Video:
The anamorphically-enhanced, 1.78:1 widescreen transfers for Back in the Game: The Complete First Season look pristine, with beautiful color, a super-sharp image, and no compression issues.
The Audio:
The Dolby Digital English stereo audio mix is super-clean, with discreet directionality and no hiss. No subtitles or closed-captions available.
The Extras:
No extras for Back in the Game: The Complete First Season.
Final Thoughts:
Jimmy "Boom Boom" Caan is the whole show here...too bad they wouldn't let him fly. When Back in the Game lets Caan be an outrageous curmudgeon with decidedly un-P.C. views about violence and kids and skin color, the show is hilarious. Of course today, though, that kind of humor is to be punished, so Back to the Game has to fall back on more familiar--and determinedly safe--ground about single moms and hapless Little Leaguers. I'm recommending Back in the Game: The Complete First Season for James Caan and some early funny irreverence...but the fix was already in.
---
Paul Mavis is an internationally published movie and television historian, a member of the Online Film Critics Society, and the author of The Espionage Filmography.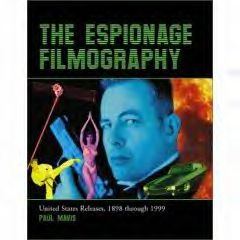 ---
C O N T E N T

---
V I D E O

---
A U D I O

---
E X T R A S

---
R E P L A Y

---
A D V I C E
Recommended
---
E - M A I L
this review to a friend
Sponsored Links
Sponsored Links