Welcome Back, Kotter: The Complete Second Season
List Price: $29.93 [Buy now and save at Amazon]
---
"Julie, did I ever tell you about my cousin Paul Mavis Kotter who used to love my old TV show?"
The high-water mark--at least in terms of Nielsen ratings--for the beloved 70s sitcom. Shout! Factory, that white knight of abandoned TV series-on-DVD, has released Welcome Back, Kotter: The Complete Second Season, a 4-disc, 23-episode collection of the smash ABC comedy's 1976-1977 season. The equivalent of a golf ball-sized rock of crack for the 70s TV junkie, Welcome Back, Kotter is one of those series from that "second golden age" of television that crossed a lot of demographic lines while indelibly rooting itself in literally tens of millions of weekly viewers' memories...before flaming out rather quickly (...only to be resurrected every ten years or so in syndicated reruns). Like any show, nostalgia and warm, fuzzy feelings can only go so far in helping Welcome Back, Kotter generate laughs almost 40 years later (have you watched The Tony Orlando and Dawn Rainbow Hour lately?). Fortunately, Welcome Back, Kotter isn't solely reliant on sentimental longing for adolescent fun--it's still quite funny today. No extras for these okay fullscreen color transfers.
James Buchanan High, top-of-the-food-chain Brooklyn, New York, 1976. On the very top floor of the school, where the so-called remedial students are caged housed, the sophomore leaders of the incorrigible "Sweathogs" arrive for Mr. Kotter's (Gabriel Kaplan) homeroom class. Class nerd/cut-up Arnold Horshack (Ron Palillo), of indeterminate ethnic background (his last name translates into English as, "the cattle are dying"), is already seated, waiting with a raised hand and a spastic "Ooooo! Oooooo!" to answer one of Mr. Kotter's questions. The other three Sweathogs usually arrive late. Ultra-smooth black basketball player Freddie "Boom Boom" Washington (Lawrence Hilton-Jacobs) hides his smarts behind an insincere, deep-voiced, "Hi, there" salutation and a string of unending put-downs. Proudly Jewish Puerto Rican Juan Luis Pedro Felipo de Huevos Epstein (Robert Hegyes), reportedly the toughest kid in school, has a ready-made note from "Epstein's mother" to cover his latest late arrival. And Italian stallion Vincent "Vinnie" Barbarino (John Travolta), the so-called leader of the Sweathogs and James Buchanan High's answer to both Don Juan and Mortimer Snerd, struts in, ready to be thoroughly confused by even the simplest question. Mr. Kotter, a former Sweathog himself, has returned to James Buchanan High determined to help these rambunctious-but-essentially-harmless ne'er-do-wells achieve a measure of success not expected of them--certainly not from the likes of Mr. Woodman (John Sylvester White), James Buchanan High's vice principle and nemesis of the Sweathogs...and of Mr. Kotter. Luckily, Mr. Kotter can decompress when he gets home to his one-room Bensonhurst walk-up, chiefly because his pretty wife, Julie (Marcia Strassman) is willing to laugh at Gabe's constant string of phony stories and corny jokes.
It's been about twenty years--not forty--since I last watched Welcome Back, Kotter (reviewer's note: apparently, I'm losing it in my advancing years: I reviewed season one way back in 2007...). When it aired on Nick at Nite back in the mid-1990s, my eldest daughter, then only about 7 or 8, became briefly infatuated with the show, going so far as to cry real tears when the cable network moved it to a later timeslot, which was unfortunately past her bedtime (we wore out a lot of VHS tapes recording it for the little cutie). I was older when the show first aired, so I don't remember bawling when it was cancelled in 1979--probably because I had stopped watching it by the third season. It was the classic example of the meteor-like TV "fad" that burned out quickly due to overexposure to its essentially unchanging format (how many times was it funny hearing Ah-nuld scream, "Ooooo! Oooooo!"? Exactly seven times), compounded by subsequent tinkering (intended and unintended) that only alienated the few remaining viewers.
When it premiered, Welcome Back, Kotter was a central part of ABC's wildly successful efforts to program directly to youth and family demographics (like Happy Days, Laverne & Shirley, Donny & Marie, and The Six Million Dollar Man)--"bubblegum TV" some critics called it that found huge audiences who just wanted to tune in and "tune out" in front of the tube. No big "engagement" for them--just simple entertainment (and there's nothing wrong with that, if it's well done bubblegum). Melding together a classic American comedy combination of slapstick, anti-intellectualism (a little learnin' was fine...but nobody wanted to be Judy Borden or Todd Ludlow), class consciousness, and red, white, and blue rooting for the underdog, Welcome Back, Kotter took The Blackboard Jungle--which was already amusingly tame and out-of-touch by 1975--and further pasteurized and homogenized it into a Disneyfied version of To Sir, With Love starring Groucho Marx. Only the most naive, closeted little kid could have believed that Welcome Back, Kotter was an invitation to danger and rebellion. Even in the supposedly sunshiny, innocent Midwest of the 1970s--I would invite anyone to accompany me to some places in Toledo, Chicago, and Kansas City I knew as a boy for lessons in "innocence"--most kids knew the Sweathogs were harmless clowns, not killers, and that bullies and thugs were real in their schools--schools not nearly as "fun" as the fantasy creation of James Buchanan High. And of course that's just what the network wanted: fantasy, not reality. Because if they had shown TV viewers back then what life was really like in a low-income, high-crime "ghetto" urban high school in 1976, sales of Welcome Back, Knifed-in-the-Back Kotter lunch boxes and board games would have been underwhelming, to say the least.
And that's why Welcome Back, Kotter was hugely popular: it was a complete fabrication. Parents could safely laugh right along with Junior, because the Sweathogs only talked the talk--and mighty mild talk, at that, too. They certainly didn't walk the walk. The closest we get to anything "outrageous" as far as juvenile delinquency this season is an off-camera gag where the perennially-abused Miss Fishbeck has somehow been attached to the flagpole ("I want Miss Fishbeck lowered, folded, and put away," Mr. Woodman deadpans), and even then, no Sweathog is indicted. It just...happened, somehow, with no guilty culprit. Indeed, someone unfairly accusing the always-innocent Sweathogs of an infraction was the show's most frequent plot point, and it was as reliably trotted out as the characters' etched-in-stone catchphrases. Now, this second season was Welcome Back, Kotter's highest rated go-around, rising from the first season's 18th Nielsen ranking, to 13th for this 1976-1977 set of episodes. This is when audience recognition of the series was at its highest, stoked by the previous season's "break-out show" buzz and hype (along with the network constantly flogging Travolta)...along with all those tie-in products that started showing up in stores. It's the season most of the original viewers remember...but it's also the one where everyone "got" the totality of the show, and eventually moved on. If they hadn't, then the third season should have gone through the Nielsen roof, what with cast member Travolta starring in not one but two big-screen blockbusters that year (Saturday Night Fever and Grease). Instead, ratings tumbled severely to 27th for that third go-around, clearly indicating viewer fatigue and desertion. Why?
Well... (not counting some stupid timeslot moves) because any viewer can see that in this second season of Welcome Back, Kotter, the relatively limited concept--Kotter fights to educate his lowly Sweathogs inbetween cracking jokes with his ghostly wife--not only isn't going to be meaningfully expanded, it's not going to change one iota, while the two-dimensional characters aren't going to believably "grow," either. Sure it's still funny to see the talented cast engage in age-old vaudeville shtick...but once you see that same dynamic week after week, with the stock characters saying the same stock catchphrases episode after episode without respite for two seasons, "Hi, there," and "Ooooo! Ooooo!" and "I'm a Puerto Rican Jew!" and "What? Where? When?" quickly become old hat, with the reality of the repetition jarring against the viewers' hype-induced expectations. By this point, Welcome Back, Kotter is a product designed to elicit so many laughs to this many thoughtful pauses (multiplied by how many product tie-ins it sold), and it does this well...but it's not a show that consistently feels "real," for lack of a better word. And like any quick-burning, superficial fad, the minute it becomes popular across the board, there's a brief honeymoon period with a wide selection of viewers before a creeping ridicule sets in (I distinctly remember during this second season a kid in my middle school using the characters from Welcome Back, Kotter on his posters for our class elections--he was mocked unmercifully for it). And no amount of "sweetened" laugh tracks, with plenty of hysterical yowls and clapping and hyena braying anytime anyone moves, is going to prop it up.
The opening episode, Career Day, is a good example of this. Instead of a story focused around the Sweathogs--which is what the kids at home wanted, after all--this episode is used as a promo tie-in/quasi-pilot for executive producer James Komack's new spin-off, Mr. T and Tina (which was unceremoniously yanked that fall after only five episodes), where Happy Days' Pat Morita does some hyper classroom shtick as Asian inventor Mr. Takahashi, before offering Kotter a job in Chicago (watch Morita in the background, looking absolutely pained, as Kaplan indulges in some Asian stereotyping). Morita's funny, as usual, but Career Day feels like every backdoor pilot: artificial and arbitrary. Inherit The Halibut, from Neil Rosen and George Tricker, is a too-familiar outing about some missing classroom money, with class treasurer (?) Freddie suspected of the theft. Kaplan's Southern attorney bit during the trial is well-done (Kaplan has noticeably more fun when he's allowed to break free of the show's rigid format), but it's a shame the really gifted Lawrence Hilton-Jacobs wasn't given more to do in the series other than sticking out his tongue while pulling a one-liner. And while we're at it, Inherit The Halibut wastes the talented Vernee Watson as Freddie's disappearing girlfriend, Vernajean Williams, too (with funny Debralee Scott's Hotsie Totsie now gone from season one--why?--and the Julie Kotter character a continually embarrassing cipher, Welcome Back, Kotter's track record with female characters at this point is pretty bad). Sweatside Story shows how far the producers took the show down a silly, juvenile path (it's hysterical now to think this show was actually considered controversial in its first season) when the Sweathogs form a gang to counter crazy-eyed Charles Fleischer (yep: Roger Rabbit) as supposedly homicidal hood Carvelli (John Sylvester White, as usual, gets big laughs when he ranks Vinnie, before showing up in a leather jacket and high-water mom jeans; Fleischer looks at him with a mixture of wonder and disgust, and asks, "That's the oldest punk I ever saw...are you a Senior?" for the show's biggest laugh).
The Fight, from Jewel Jaffe and Jerry Rannow, is amusing when the Sweathogs, sick to death of each other, viciously parody each other's catchphrases and mannerisms (a pretty good inside joke). The Museum, from Bob Shayne, is a nice break away from the high school and the Kotters' apartment, as a field trip goes horribly wrong (Kaplan and Hegyes do their well-timed Groucho/Harpo shtick, Travolta gets off a brilliantly tortured, "I'm so confused!", and White's "Get bent, Barbarino!" still has me wondering how they got that one past Standards and Practices). Gabe Under Pressure is an okay outing with Kotter afraid to take a physical (Kaplan and Hegyes indulge in another Marx Bros. homage), while Sweathog, Nebraska Style is rather a stretch when Julie's sister Susan Pratt not only comes for an unexpected visit...but magically enrolls with the Sweathogs before falling for Juan (when Vinnie and Freddie arrive at the Kotters' in exaggerated hick costumes--it's like Gilligan's Island: where did they get those?--Kotter announces, "It's Ma & Pa Kettle Visit the Ghetto!"). Sadie Hawkins Day is a good showcase for Travolta, who could take Vinnie from strutting to stupid to sensitive in a matter of seconds (the "Bar-Bar-Bar, Bar-Bar-Barbarino Dance" is hilarious, while White again gets laughs dancing with the Sweathogs--"You must be the brother The Jackson Five doesn't talk about," Kotter deadpans). Watch for a pre-Grease Dinah Manoff, looking insane in skin-tight hip-huggers, getting rejected by Travolta. Hello, Ms. Chips is just a reworking of the first season's pilot episode, with Valerie Curtin standing in for Kotter as a naive teacher who can't handle the Sweathogs (the Sweathogs get to act like nasty punks here, for once, cutting up and turning on an "innocent"--too bad this didn't happen more often). None other than Garry Shandling wrote the potentially funny Horshack vs. Carvelli, where Arnold is determined to prove he's a man by fighting psycho Charles Fleischer. Fleischer is always funny, and I enjoyed his sidekick, Bob Harcum, who repeats everything Fleischer says...but a teeny, tiny bit of Ron Palillo goes a long, long way--when he plays "earnest" and "sweet," I get up and get a sandwich (Kotter narrows down the two remote countries Arnold can hide in to avoid the fight: Afghanistan and Newark, New Jersey...the last one prompting Arnold to state he'd rather fight).
Sweathog Clinic for the Cure of Smoking, from Eric Cohen and Steve Hayden, has a pretty strong slapstick finale, where "aversion therapy" is used to make Juan kick the habit (Travolta and Hilton-Jacobs shuffling their feet on that piece of carpet for static electricity is priceless). Hark, the Sweatkings is one of the best offerings this season, a nicely realistic piece from Nick Arnold and Peter Meyerson that sees the Sweathogs moved to help bum Michael V. Gazzo turn around his life...with sad but believable results (veteran Gazzo is excellent, as expected). I don't know if the intention of A Love Story was to try out Lisa Mordente as a potentially reoccurring character, but this episode which has Mordente playing Juan's baby sister--who falls for Arnold--doesn't sell the concept (it doesn't help that poor Mordente appears to be perpetually convulsing, in an approximation of what I can only guess is leg-twitching street "attitude"). Caruso's Way, from Jim Parker, is interesting not only for the eye-opening 1970s attitude towards a teacher hitting a student (basically, the show says the only thing he did wrong was slapping Barbarino in front of some girls), but also for veteran Scott Brady's nicely-observed turn as a tough-but-fair gym teacher (even Travolta looks a little uneasy around the unpredictable Brady). Sweatgate Scandal is an obvious but amusing take-off on All the President's Men, with Woodman as "Deep Throat" giving out info on a school scandal (Helaine Lembeck as the obnoxious Judy Borden is a fine, funny foil for the Sweathogs; she should have had a more prominent role in the series). Another talented old pro, Harold J. Stone, shows up as Gabe's hard-nosed, emotionally distant father in the otherwise too-pat, too-predictable Kotter and Son, while Kaplan somehow manages to keep his dignity while wearing a chicken suit for the acceptable Chicken a la Kotter (familiar face Stephen Pearlman plays it nasty here as Kotter's mean boss).
Has Anyone Seen Arnold? is an awkwardly constructed set-up for the Arnold Horshack backdoor pilot, There Goes Number 5, that follows. Arnold bails on a school play of Cyrano de Bergerac because father number 5 dies, while Vinnie fills in with Helaine Lembeck as Roxanne (she's great against the profoundly stupid but hilarious Vinnie). There Goes Number 5 has to be one of the worst potential pilots I've ever seen (almost as bad as Gary Burghoff's W*A*L*T*E*R...and that's saying something), with Horshack suddenly turned into an EST instructor, listening patiently to his extended family's troubles, and offering warm, sage advice in return. How the hell were we supposed to buy the sudden, inexplicable conversion of idiot Horshack into a nerd's version of Robert Young? (all the very worst, too-broad "actor-y" ticks and mannerisms of Ron Palillo are unfortunately showcased here). That's Ellen Travolta given yet another chance to become a star as Arnold's mother (ah...nope), and future Annie superstar Andrea McArdle as his little sister, while producer James Komack makes the catastrophic mistake of casting himself as Arnold's cut-throat Uncle Harry (Komack, whom I loved on The Courtship of Eddie's Father, simply isn't funny here--just vaguely threatening and way off the comedy beat). ABC reportedly went with the Barney Miller spin-off, Fish, instead of this one--talk about the lesser of two evils. The Littlest Sweathog, where Julie finds out she's pregnant, is patently just an excuse to set-up more "Kotter apartment" storylines next season--I doubt the kids watching this wanted to see Welcome Back, Kotter turned into My Three Sons. Hilton-Jacobs gets a good vehicle in Radio Free Freddie, with guest George Carlin doing a nice, low-key job as a D.J. with a lonely life (a pre-Love Boat Fred Grandy gets laughs as a befuddled engineer). If I'm Having Their Baby is the kind of episode we're going to get in season three when Julie has her twin girls--the Sweathogs come over and wreck the apartment "helping" the mother-to-be--it's no wonder kids began tuning out (who needs the Sweathogs as four different versions of Lucy Ricardo, knocking over lamps and sudsing up the sink?). Finally, the lame I Wonder Who's Kissing Gabe Now finds stacked art teacher Denise Galik putting the moves on Kotter--a storyline so cliched by this point that you have to wonder why this one was greenlighted in the first place.
During its first season, Welcome Back, Kotter premiered on Tuesday nights at 8:30pm, a sweet spot right after Happy Days, before it was moved after the first of the year to Thursdays at 8:00pm to make room for new Happy Days spin-off, Laverne & Shirley. For this second season, Welcome Back, Kotter proved to be a reliable anchor for no less than three lead-out series at 8:30pm: Barney Miller in the fall (17th for the year); What's Happening!! in the winter (25th in the Nielsens); and smash newcomer Three's Company in the spring (11th for the year). Competition was fierce over on CBS, with The Waltons hanging tough at 15th for the year, but NBC, as usual, folded like a cheap suit, with three shows failing to make a dent against the Sweathogs: newcomer Gemini Man in the fall; returning Van Dyke and Company in the winter; and newcomer The Fantastic Journey in the spring. However, two disastrous timeslot moves next season, first against Little House on the Prairie and then CHiPs, helped take out all the wind out of Welcome Back, Kotter's sails.

The Video:
The fullscreen, 1.37:1 transfers for Welcome Back, Kotter: The Complete Second Season looks pretty fuzzy, with poor image detail for long shots and stuff in the background, hot spots with the contrast, and muddy color (it was muddy back then, too, with that crappy 70s Norman Lear video look).
The Audio:
The Dolby Digital English split mono audio track is loud, with low hiss. Closed-captions in English are available.
The Extras:
No extras for Welcome Back, Kotter: The Complete Second Season.
Final Thoughts:
The peak burn of the Sweathog fad...and the eventual source of its flame-out. You can't help but laugh at (most of) the talented cast here, but anyone watching can see that Welcome Back, Kotter ain't goin' nowhere in terms of new directions. And once you've heard two seasons worth of "Hi, there," and "Ooooo! Ooooo!" and "I'm a Puerto Rican Jew!" and "What? Where? When?", you've basically had all the Sweathog goodness you need--future twin girls and Southern gentlemen aren't going to stem the tide of declining viewer numbers. I'm recommending Welcome Back, Kotter for fans of the series, and for newcomers, too...but this is probably it for the series.
---
Paul Mavis is an internationally published movie and television historian, a member of the Online Film Critics Society, and the author of The Espionage Filmography.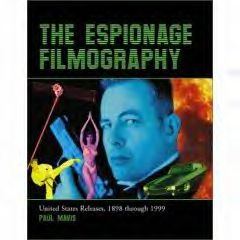 ---
C O N T E N T

---
V I D E O

---
A U D I O

---
E X T R A S

---
R E P L A Y

---
A D V I C E
Recommended
---
E - M A I L
this review to a friend
Sponsored Links
Sponsored Links