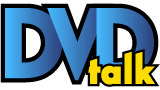 Fear the Walking Dead: Season 1
List Price: $49.99 [Buy now and save at Amazon]
---
The Series:
The first spin-off of AMC's hit series The Walking Dead launched this year when the first episode of Fear The Walking Dead made the news when it became the highest rated debut in cable television history. This series is not only a spin-off, however, it's also a prequel in that it focuses on the very early days of the zombie apocalypse that has spread across the county and it shows not only how people survive, but in a sense how they start to adapt.
The six episodes that make up the first season of Fear The Walking Dead are spread across the two discs in the set as follows:
Disc One:


Pilot / So Close, Yet So Far / The Dog / Not Fade Away
Disc Two:


Cobalt / The Good Man
Set in Los Angeles, when the series begins we meet Nick Clark (Frank Dillane), a nineteen year old man who wakes up in an abandoned church that's been left to rot and basically been turned into a shooting gallery for heroin junkies. Here he sees the woman he used to know as Gloria eating a human corpse. Understandably, Nick snaps out of it and makes a break for it but when he runs, he's promptly smacked by a fast moving car. Nick is sent to a hospital where a doctor tells his mother, a high school guidance counsellor named Madison (Kim Dickens) and her boyfriend Travis Manawa (Cliff Curtis), high school English teacher, that Nick may have had a drug induced hallucination. Things aren't good with the other kids attached to this family either. Madison's daughter Alicia is a bit nervous, neurotic even, while Travis' son Christopher (Lorenzo James Henrie) is going through a rebellious streak and blames his father for his split from Christopher's mother, Liza Ortiz (Elizabeth Rodriguez).
With the main cast introduced, the story then goes into a few interesting directions, some more interesting than others. Travis obviously cares about getting things right with Christopher and he works with Liza to do that, and at the same time he's curious about Nick's story and, after visiting the church, winds up believing him. Meanwhile, Madison pulls a knife off of a high school student named Tobias (Lincoln A. Castellanos), a bright kid who won't stop talking about some sort of impending outbreak. And Tobias would seem to be onto something when the school that he attends and where Madison and Travis both work is closed when the cops shoot at a dangerous man only to see him continue, unphased by their bullets. Around the same time, Nick busts out of the hospital and hits up his dealer to find out if there was anything unusual about that last batch of dope he sold him. Calvin and Nick get into it and Calvin winds up dead, at least temporarily. Soon enough, he's been turned into a zombie and this time, Nick's not the only one who sees what happens.
Clearly, at this point, the outbreak that turned everyday America into the America of The Walking Dead has started to sew its rancid seeds. And from here, it spreads. Nick, Madison and Travis figure this out early on and decide it would be best to get out of the city. They try and talk Alicia, Christopher and even Liza to join them but Alicia is concerned about her boyfriend Matt (Maestro Harrell). They go to check on him and find his house trashed and Matt just barely hanging on. When Travis sees a bite mark on the guy, they know what's going to happen. Alicia agrees to go with them and they start to prepare, to gather supplies. Nick, however, is not free of his smack addiction and like it or not, his mother knows that there's going to be problems there. This leads to a run in with Tobias, followed by some riots over what the general public perceives as police brutality. Things go from bad to worse here, not immediately but at a slow and steady pace and getting out of the city proves to be more difficult than any of our main characters figured it would be. Not only are there riots to contend with, but of course, there are the zombies themselves, a threat that everyone is starting to realize poses a far bigger problem to the population at large than anyone ever bargained or prepared for.
If this show ran to mixed reviews, the series did well enough that it has been picked up for a second, full-length season slated to run fifteen episodes in 2016. While it's true that Fear The Walking Dead does take a while to get going, by the time we're at the sixth episode, things are firing on all cylinders and it's because those earlier episodes take their time that the last episode works as well as it does. A common complaint about this series was that it focused less on the zombie problem than it did on incessantly bitchy and unlikeable characters. There's truth to that, but the show builds these characters into interesting people as the greater plot as a whole starts to develop. It isn't always perfect in its execution, there are missteps along the way and there are some definite quirks to the pacing of the series but it gets there and by the time it does, it's easy enough to get engaged with the show (which in this case occurs just as the brief inaugural season closes, making the wait for the second season's premiere a little lengthy and a little obnoxious, but that' the way the cookie crumbles).
The series generally, though not always, well-acted. The principal players all keep things level, never going too far over the top but playing things as seriously as they need to for this to work. There are some questionable moments (without spoiling it there is a scene where a character is forced to kill someone for the first time, and a familiar at that… this happens too easily and it doesn't make sense that it would play out this way) but more often than not there's a decent sense of emotion to all of this. I it does engage in soap opera style storytelling from time to time, and it most certainly does, there are at least usually reasons for some of the slower, more relationship oriented threads.
Like its predecessor, this is a dark series based around a pretty grim storyline so don't expect a whole lot of comic relief or feel good moments. The Los Angeles settings lend themselves well to the show and one of the interesting aspects of this series that we don't really get in The Walking Dead is how some very real inner city problems work their way into the events that happen in the show (Nick's drug addiction and the anti-police brutality riots being the two most obvious examples). There's potential here to further exploit that unique part of the show rather well in the season to follow and it could (and should) make for some interesting viewing.
Go into this one with your expectations in check. This series is definitely more of a slow-burn affair than it is a rip-roaring zombie horror story, but it's definitely not without some legitimately effective suspense. The production values are solid throughout, the series is well shot and the special effects and makeup work are consistently impressive. There are missteps here to be sure, and it's pretty hard to dismiss some of them, but again, it builds well by the time it finishes. Here's hoping that the cast and crew can build off of the first season's positives and keep things going in that direction for the next round.
The Blu-ray:

Video:


Fear The Walking Dead is presented in 1.78.1 widescreen in AVC encoded 1080p high definition presentation and the series looks very strong throughout. The picture consistently offers nice depth and color reproduction has a nice, natural feel to it. There aren't any problems with compression artifacts to note save for a couple of darker spots where some minor bits block up, nor are there any issues with heavy edge enhancement to complain about. Things shape up quite well here, really, and the series looks very good with texture, detail and depth that really helps to take advantage of the HD format. This looks just as good as you'd want such a recent show as this to look on Blu-ray… this is a top notch presentation.
Sound:
The series' English language Dolby TrueHD 5.1 mix, which comes with optional subtitles in English SDH and Spanish, also sounds excellent. These tracks offer fantastic bass response and a really tight lower end, which you'll notice when you feel the impact from every bullet fired and every punch thrown. There's some great surround activity present throughout the six episodes that make up this first season. Directionality is tight and well placed and the excellent quality of this mix really enhances the viewing experience the way a good lossless mix should. Dialogue is perfectly balanced and the series' instrumental score is mixed in perfectly to compliment the action, drama and horror without burying any of the effects or dialogue. The quality of the sound in this set is very impressive indeed.
Extras:
There are really only two extras in this set (included on the second disc), the first of which is a featurette called A Look At The Series (4:12) which is just basically a quick EPK type of piece that gives us a rundown of what the series is about and what the intention was behind creating a prequel to the flagship series. The second supplement is Inside The Characters Of Fear The Walking Dead (2:55), a featurette that, as you could have probably guessed from the title, examines the main character in the series.
Outside of that we get menus, episode/ chapter selection and some promos that play before the main menu loads. The two discs that contain the six episodes in the series fit inside a standard sized Blu-ray keep case that in turn fits nicely inside a cardboard slipcover.
Final Thoughts:
Fear The Walking Dead is not 'must see TV' and it takes a little while to hit its stride, however, what matters here is that it does hit its stride. The last two episodes are considerably better than the first four and it sets up some interesting things to come. The cast is decent, the effects and production values are very strong and this could very likely wind up becoming a great series in time even if it isn't there yet. Anchor Bay's Blu-ray release is surprisingly light on extras but it does look and sound very good. Recommended.
Ian lives in NYC with his wife where he writes for DVD Talk, runs Rock! Shock! Pop!. He likes NYC a lot, even if it is expensive and loud.
---
C O N T E N T

---
V I D E O

---
A U D I O

---
E X T R A S

---
R E P L A Y

---
A D V I C E
Recommended
---
E - M A I L
this review to a friend
Sponsored Links
Sponsored Links