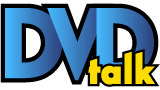 Hey Arnold! The Jungle Movie
List Price: $16.99 [Buy now and save at Amazon]
---


http-equiv="content-type">





Hey Arnold: The Movie takes place
following the end
of the beloved Nickelodeon television series which ran from 1996 to
2004. The
film brings back a huge cast of fan-favorite characters. The story
picks up after
the end of the show and it explores Arnold's journey to San Lorenzo to
find his
long lost parents.




At Arnold's school, his teacher gives the class
the instruction
to make an educational project to enter a competition to try and win a
free
trip for the entire class to go visit San Lorenzo for a humanitarian
class
project. Arnold and his best pal Gerald decide to enter together and
they
create a project which goes on to win the contest.




Helga continues to admire Arnold from afar, gazing
longingly
at her secret crush. She tries to help Arnold at every turn as they
start their
trek into the jungle forests of San Lorenzo. She continues to fall for
Arnold
without him fully noticing. More hijinks ensue between them.




Grandpa Phil and Grandma Gertie take a backseat in
this film
story, with the focus of the film being about Arnold trying to find his
parents, who were lost in the San Lorenzo jungles. As Arnold looks for
his
parents by crossing the many perils and dangerous grounds, he gets a
surprising
amount of assistance from an old friend of Arnold's parents, Eduardo
(Alfred
Molina). As the story unfolds, some surprises occur as the film creates
throwback
moments to the classic animated series.




The animation is the greatest strength of this new
revival
of Hey Arnold. The character designs get some updates but are
completely
true to the spirit of the original animation. The sleek new updates are
so well
done. I've rarely seen an animated revival with such great attention
given
towards staying true to the art style. For the animators work, the job
was well
accomplished.




Unfortunately, the storytelling is where this
revival falters
and disappoints. Though the film keeps the same sweet-natured tone
audiences
came to love from the series, it sorely misses the mark as either a
follow-up
to the end o the series or as a new conclusion. Individual character
moments
with the cast of characters shine but where the film really veers wrong
is in
its focus on Arnold seeking out his lost parents.




Given that the show spent several seasons
developing
Arnold's close family ties to Grandpa Phil and Grandma Gertie, both of
whom
took on paternal roles to Arnold, the lack of their characters in as
pivotal a
way in this film was disappointing. Especially given the realities of
many
young children having lost a parent or being raised by their
grandparents. This
was something rarely seen on television and which put Hey Arnold
apart
from most other children's programming. Creator
Craig Bartlett and his co-writers
missed the mark with this film's story significantly.




Though the film has charms (and it's certainly a
pleasure to
revisit these wonderful characters), Hey Arnold! The Jungle Movie
has an
incredibly disappointing ending. It completely veers from delivering a
heartfelt ending and instead gives the audience a tidy and convenient
closure
which offers audiences a sickening fantasy over reality. For a series
which
always felt so genuine to me, I was truly disappointed.




The DVD:




style="margin: 0in 0in 0.0001pt; text-align: center;" align="center">style="font-size: 10pt; font-family: "Verdana","sans-serif";">

---
Video:
Presented in the original television broadcast
aspect ratio
of 1.78:1 widescreen. This anamorphic widescreen presentation satisfies
in
presenting the wonderful art done by the gifted animators. This is a
strong
looking DVD presentation which manages to do a suitable job presenting
the
feature.
Audio:
2.0 stereo Dolby Digital English audio
is provided on this release. It isn't the most engaging sound design.
It feels
standard and almost like an auto-mix. However, dialogue clarity is
excellent
throughout.
style="font-size: 10pt; font-family: "Verdana","sans-serif";">

---
Extras:

There are no extras on this
release.
Final Thoughts:
Hey Arnold! The Jungle Movie is a
disappointing
revival of the classic animated series. One of my favorite animated
series
growing up has been poorly revitalized with a weakly conceived
television
revival. The animation is gorgeous and spot-on, some of the character
moments
do work, but the story is a big letdown. Fans of the series will
probably want
to see this to decide for themselves but my recommendation is to skip
it.
Skip It.
Neil Lumbard is a lifelong fan of cinema. He aspires to make movies and has written two screenplays on spec. He loves writing, and currently does in Texas.
Sponsored Links
Sponsored Links