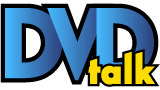 Redline - Illegal Street Racing
List Price: $12.99 [Buy now and save at Amazon]
---
Disclaimer: This reviewer does NOT
endorse in any way, shape, or form the illegal act of street
racing. All racing should be performed on a legally designated
closed course with appropriate supervision. Street racing
endangers the lives of the innocent as well as the participants,
which is why it is, and should always remain illegal.
The Movie



Redline is brought to us by the Executive Producer of The
Fast and the Furious, but seems more like it came straight
from MTV rather than a high-level movie producer. Redline
is touted to show us the "real" and "raw"
street racing scene and indeed it does. But the disappointment is
that the real street racing scene isn't nearly as glamorous as
Hollywood would like us to believe. Sure, racers talk smack and
race for cash, but they rarely race for pink slips and the side
streets are never lined for miles with flashy imports sporting
$20,000 worth of modifications.



In reality, street racing is much more casual. Most races
transpire spontaneously from a meeting at a stoplight, or a flyby
on the freeway. And nowadays everyone and their pet ferret
carries a digital camera to immortalize the confrontation on the
Internet. Yet somehow the producers of Redline failed to
acquire any such evidence. Instead, all the race scenes are
filmed from the starting line, so we really never get to see much
of the "real" races at all. If Redline wanted
to be truly "real," it should have shown us this casual
side as well as the less popular organized functions. In this
respect, Redline definitely dropped the ball.



Another disappointing aspect to Redline was the
overabundant footage of half naked women strutting around
wiggling what Mother Nature gave 'em. Granted, those interested
in this DVD will WANT to see this kind of footage, but the nature
of these scenes just slowed down the movie's already snail-like
pace. Sure these women are beautiful, but you don't see topless
models washing expensive imports at a late night illegal street
racer's gathering.



But Redline is not a total waste. There are some very
intense scenes, and ironically the best ones were filmed at
sanctioned drag racing tracks. In addition you'll see burnouts
galore, "crazy" cop busts (that really aren't that
crazy), a drifting contest, and lots of street racing. However
the two things I liked best were the individual car profiles and
the music soundtrack. The car profiles are a few scenes where a
specific modified import is showcased. During these shots you get
to see what the car looks like, what has been done to it, and how
much the modifications cost. The cars showcased are truly fast
and furious. My only gripe is that more screen time should have
been given to these cars.



But it's the soundtrack that makes this movie viewable. The songs
truly reflect the atmosphere of the street racing scene. They
motivate, as well instigate the actions that follow. It was nice
to hear quality music in this DVD, as apposed to the hokey local
artists that usually accompany such movies.



Redline has cool cars, beautiful women, and a lot of
illegal racing, but the races aren't that exhilarating, and a
large portion of the "real" street racing scene is
missing. If you're new to street racing and are interested in
seeing what it's like, Redline might be for you, but if
you're a seasoned alum of such activities, chances are you have
racing videos like these already on your hard drive at home that
are much more entertaining to watch.





The DVD



Video:

Redline is presented in 4x3 full screen. The video
quality is on the low side of crappy. Pixelation is the biggest
culprit and will make the dissapointing to watch if you're
viewing it on a large projection TV. Also, some of the racing
footage happened to be taken by different types of digital
cameras, so the resulting video quality is far from consistent.
Thus, some scenes look far better than others. Another huge
disappointment came from the black levels. This is a stab in the
foot seeing how most of the illegal street races are shot in the
dark. The dark scenes were almost completely washed out on my
large screen front projection system.



In the end I've seen worse movies in terms of pixelation, but
this is the worst example of poor black levels I've seen to date.
It should look OK on a tube TV, but projection TV viewers should
be aware of the below average video quality.



Audio:

Redline comes with a Dolby Digital 2.0 audio track. The
audio is generally poor, but the great selection of music makes
up for it. The music is entertaining and fits the mood of the
footage perfectly. It's unfortunate the movie wasn't more
entertaining to return the favor. Since this is a stereo track,
speaker seperation isn't an issue here as most of the sound comes
from the front left and right speakers.



Extras:

The sole extra feature included on this DVD is a 24-minute bonus
footage featurette. This feature first introduces us to Noel
(a.k.a Hector, from the Fast and the Furious) who
challenges Lisa Kubo (World Champion Import Drag Racer) to a
friendly (and legal) drag race. We also get to see more footage
of street races, the drifting contest, and ton more of the
Redline girls washing the same tricked out yellow MR2 Spyder. I
swear that car's owner either feels very lucky, or is mad because
the constant rubbing wore off the top clear coat of his expensive
paint job.



Most of this extra footage is just extended scenes of what was in
the movie, and is far from a "must-see."





Final Thoughts:

Redline may interest those uneducated to the street
racing life, but those in "the know" will find this
movie boring, and unexciting. The video quality is poor, and the
continued shots of women washing cars got old quick. If you like
fast cars then Redline's music soundtrack will most
likely get more use than this DVD. Skip It


Warning - This movie has partial nudity,
therefore some scenes are not appropriate for children.