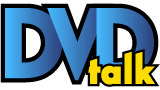 Ventura // Unrated // July 15, 2003
List Price: $19.95 [Buy now and save at Amazon]
---


Disclaimer: This reviewer does NOT
endorse in any way, shape, or form the illegal act of street
racing. All racing should be done on a legally designated closed
course with appropriate supervision. Street racing endangers the
lives of the innocent as well as the participants, which is why
it is, and should always remain illegal.
The Movie



The Playersrun is a cross-country rally/race from Los Angeles to
Miami in the grand tradition of car races like the Cannonball
Run. However, in this race the goal isn't so much to win but to
have fun doing it. And it's clear throughout this hour-long movie
that our hosts found this rally to be both exhilarating and
dangerously exciting.



Mischief Destroy is the third installment in the Mischief
series and it picks up right where the last two left off, namely,
with a lot of action. The movie opens up with a group of guys
filming their car drifting around a sharp corner, only the driver
overcorrects and he ends up in the ditch. This scene sets the
pace for the insanity to follow. Not only do we join our hosts
for the seven-day non-stop rally race, but we also get to see the
crazy antics that go on during their interesting stops along the
way.



This time the Teckademics filmmakers chose to drive a 1995 a
modified BMW M3, which they purchased only days before the race.
The car is not registered and the driver can't legally drive. So
we learn right away that this is going to be one interesting
journey. Joining the Teckademics crew on this high-speed jaunt
are a plethora of wealthy businessmen with pockets deeper than
the Dali Lama, and crazy celebrities like Danger Ehrin from the
popular shock-show "Jackass."



The majority of the film is based around their dangerous
high-speed antics on our nation's interstates, but we also get to
see some entertaining intermissions along the way. The first stop
takes us to the Las Vegas Speedway where our hosts drive open
wheel racecars with 600-horse power capable of lap speeds of 150
mph. The next intermission shows us some crazy stunts performed
in the snow. Here we get to watch people trash a $50,000 Mercedes
SUV like it was a $50 beater car, along with several other tricks
and idiotic slip ups in the infamous white powder. Next comes a
clip of crazy fast imports in Japan. After that our crew stops at
the Bob Bondurant School of High Performance Driving. Next is a
clip of some hot cars at the SEMA show, followed by a wild night
in New Orleans for Mardi Gras.



But the meat of this program is during the Playersrun rally. Here
you'll see countless in-car camera shots of Lamborghini's,
Porsches, Ferraris, and other exotics darting through traffic
like they don't have a care in the world. You get to see people
pulling off the freeway to hide from the cops, and you get to
hear our hosts successfully switch seats after getting pulled
over by a state trooper. If there was ever a reason to wear your
seatbelt, just knowing that wackos like these are cruising our
freeways should be convincing enough.



But even after all this mayhem, I was still disappointed. The
freeway scenes were mostly long and boring, with only the cop
scenes adding a bit of excitement, and the intermissions were too
short. I feel Mischief Destroy needed more shock value,
because the truly entertaining scenes were too far and
in-between. Some of the skits were entertaining, but for the most
part this movie lacked "real" excitement.

I guess you had to be there.





The DVD



Video:

Mischief Destroy is presented in 4x3 full screen. As
with most digitally recorded movies, Mischief Destroy
suffers from severe pixelation, though not nearly as bad as the
other street racing video I reviewed, Redline. Black
levels are an improvement over Redline, but still leave
a lot to be desired. Some of the in-car camera shots look blurry
and discolored, but this is a consistent problem with these types
of shot that I attribute to the digital equipment used for
filming. If you've seen any digitally filmed privately funded
production, than you know what to expect here.



Audio:

Mischief Destroy has a Dolby Digital 2.0 audio track.
Much like Redline, the audio clarity and quality is
pretty lousy, but unfortunately this movie didn't have the luxury
a kick butt soundtrack like Redline. Instead the music
here is repetitive and boring to the point where it almost puts
you to sleep. And as this is a stereo audio track, all of the
audio comes from the front three speakers. This movie desperately
needed a good soundtrack to keep the adrenalin pumping, but it
didn't get it.



Extras:

The bonus footage menu offers up several little snippets of extra
footage. Most of this is stuff that for some reason didn't make
it into the movie.



Stupid Stuff: The name says it all; stupid people
doing stupid stuff. Here you'll see people falling off of moving
cars, people crashing on pocket bikes, reckless destruction of
ricer-like car spoilers, and a guy ingesting a plate full of
butter and sour cream to win a $200 bet. (11:03)



Mischief Parties: Here are shots from several Mischief
Parties. I assume these were held to raise money for their
productions, but the answer is never given. (2:35)



German News Report: This is a German news report
that aired on German TV highlighting the crazy freeway antics of
the Mischief Destroy crew. Unless you speak German, this feature
will do nothing for you. (2:47)



Leftovers: These are leftover clips that weren't
used in the feature movie. (4:22)



Run & Hide: This is another scene of our
hosts attempting to hide from the police during another nighttime
freeway chase. (1:29)



Showcar/club loop: This is a looped sequence of
all the scenes that show off the cars featured in Mischief
Destroy. (10:53)



Rounding out the rest are a list of web links to their sponsors,
a slide show-style photo gallery, and a list of movie trailers.





Final Thoughts:

Mischief Destroy is filled with a lot of random action.
Some scenes are hugely entertaining while others are boring. And
although ultimately I found this movie to be much more satisfying
than Redline, it's clear that parts of Mischief
Destroy were much greater than the whole. But I do think Mischief
Destroy is worth viewing and I look forward to seeing what
the Teckademics crew comes up with next. Rent It