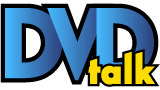 Vengeance of Fu Manchu, The
Other // Unrated // October 27, 2003 // Region 2
List Price: $22.35 [Buy now and save at Sendit]
---
Note: This is an import title in PAL format from Great Britain. Though available online and at many specialty shops throughout America, a region-free player is required when viewing this title.

Well, he did say we'd hear from him again.


Fu Manchu, the world's most evil man, was back in action in The Vengeance of Fu Manchu (1967), the third of five Fu Manchu pictures produced by Harry Alan Towers and starring Christopher Lee. Pity the completist -- it took three countries, but this reviewer was finally able to see the entire series, which began with The Face of Fu Manchu (1965, which I saw as a Region 2 Japan DVD), and continued with Brides of Fu Manchu (1966, Region 2 U.K./PAL), Blood of Fu Manchu (1968), and The Castle of Fu Manchu (1969), the latter two available in this country on the Blue Underground label.


It's difficult to pinpoint the allure of these movies. They're really not star vehicles; the scripts never gave Lee's Fu Manchu much to do, and the Asian eye makeup pretty much limited Lee's facial expressions to an inscrutable gaze. Basically these movies were for Lee what Universal's dreary Mummy movies had been for Lon Chaney. And yet, like those films, there is something inexplicably appealing about them, at least for those who occasionally enjoy trashy movies.


The first two films, actually, are pretty fair thrillers. They share Hammer and Amicus's low-budget polish, yet are distinctive in their audacious but successful efforts to make them appear bigger productions than they actually were. Specifically, director Don Sharp and DP Ernest Steward convincingly kept Sax Rohmer's stories faithfully in period, shooting around modern-day London armed with only a handful of extras and a few antique motorcars and other contemporary props. But by shooting cleverly chosen angles, it looked like all of London was at producer Towers's disposal. Though even the first Fu Manchu pictures have sloppy scripts, Sharp kept the action moving at a decent clip, and the series' basic approach, to combine modern James Bond-esque thrills with Towers's clear nostalgia and affection for Rohmer's old-fashioned adventures was inspired.


And they were real movies; the same cannot be said of the last two. Blue Underground, bless 'em, produced ultra-deluxe DVDs of Blood of... and Castle of Fu Manchu, both of which were directed by that auteur de dechets, Jess Franco. Never in the history of cinema had a film series gone so completely and swiftly into the toilet as Towers's Fu Manchu pictures. Though obviously hampered with depressingly low budgets, Franco managed to make these movies even worse than they needed to be, directing them with an enthusiastic ineptitude rivaling the infamous amateurishness of Ed Wood. That Towers was able to make a movie as respectable as Rocket to the Moon only a year or two before is almost incredible.


Happily, The Vengeance of Fu Manchu is closer in spirit and style to the first two pictures, with this one was actually made on location in Hong Kong. Filmed in cooperation with the Shaw Bros., I didn't spot any of that company's contract talent in the cast or crew. The picture was also shot on location in Ireland, and on the stages of Ardmore Studios there. To the film's credit, it's difficult to tell what was shot where.


The script, however, is an especially ludicrous mishmash, written by Towers under the name Peter Welbeck. In this entry, Fu Manchu (Lee), as usual, kidnaps a scientist-doctor (Wolfgang Kieling, whom the IMDB helpfully points out was the voice of Bert on the German version of "Sesame Street") to do his bidding, threatening the man's beautiful adult daughter should he fail to comply. The doctor, a plastic surgeon, transforms one of Fu Manchu's Chinese prisoners into the spitting image of archrival Nayland Smith (Douglas Wilmer) of the Scotland Yard. (The Asian imposter also gains about six inches of height from the impressive procedure.)


Meanwhile, the American Mafia sends an ambassador, Rudy Moss (German actor Horst Frank, sporting a white cowboy hat and unconvincing American accent), to ask Fu Manchu to take charge of their criminal empire. Fu Manchu quickly accepts, proposing to rid the world of its leading crime-fighters. Nayland Smith, meanwhile, is attending a gathering of many of them in Paris as they prepare to establish INTERPOL. There, Smith learns of ominous news coming out of China, prompting him to reply, as he does in most every film, "If I wasn't absolutely sure he was dead..."


As a demonstration of his power, Fu Manchu sends his faux Nayland Smith to London, where he strangles the commissioner's loyal Chinese assistant, Jasmine (Mona Chong). Charged with capital murder, the fake Smith is tried and convicted while the real commissioner is smuggled to Fu Manchu's lair deep in the Chinese wilderness. Longtime friend Dr. Petrie (Howard Marion-Crawford) and American FBI agent Mark Weston (New Zealander Noel Trevarthen) suspect something amiss, as well they might, especially as the fake Smith is as silent and pasty-faced as one of the living dead from Invisible Invaders (1959). Everything comes to a head as everyone converges at Fu Manchu's lair, during the standard explosion-filled climax, with Fu Manchu promising once again to return.


The Vengeance of Fu Manchu is ludicrous but entertaining. Fu's desire to discredit Smith is wildly disproportionate to the outrageous lengths needed to accomplish it, but then again, Fu Manchu was never one to do anything half-measure. The idea that the American Mob would turn to Fu Manchu to run their empire is equally silly, especially when proposed by a German trying to speak with an Italian-American accent. Besides Lee, poor Tsai Chin, as Fu Manchu's sadistic daughter Lin Tang, has little to do after an early scene where she takes obvious delight executing a band of traitors. The actress, along with Marion-Crawford, gamely muddled through the entire series to its acrimonious end. That they brought to it a comfortable familiarity through to its no-budget conclusion is deserving of some kind of endurance award.


Vengeance, for its part, is comparatively lush, with good location photography and especially elaborate, colorful costumes. Director Jeremy Summers seamlessly takes the baton from Don Sharp, and the somewhat more graphic Vengeance is notable for its sharply edited and unusually well staged bits of action. Except for the shamelessly padded, mind-numbingly pointless trial sequence, the picture is well paced.


Video & Audio


Momentum Picture's release of The Vengeance of Fu Manchu is presented in 16:9 anamorphic format, preserving its original 1.85:1 aspect ratio. Like Blue Underground's Fu Manchu titles, Vengeance has been given a gorgeous transfer, with a razor sharp resolution and vivid hues that accurately reflect the original Eastmancolour prints. (The picture does open with especially bad optical work, however, inherent in the original production.) The Dolby Digital mono is notably good as well, suggesting someone may have even gone to the trouble of cleaning up the original mag tracks, judging by their clarity. No subtitles are offered, unfortunately.


Extras


The lone extra is a trailer, also in 16:9 format, with its original text and narration intact. If this title eventually makes its way to Blue Underground for Region 1 release, one can only hope for another delightful installment of interviews and informative liner notes, which are the only things lacking in this otherwise premium presentation.


Stuart Galbraith IV is a Los Angeles and Kyoto-based film historian whose work includes Monsters Are Attacking Tokyo! The Incredible World of Japanese Fantasy Films. He is presently writing a new book on Japanese cinema for Taschen.
---
C O N T E N T

---
V I D E O

---
A U D I O

---
E X T R A S

---
R E P L A Y

---
A D V I C E
Recommended
---
E - M A I L
this review to a friend
Sponsored Links
Sponsored Links