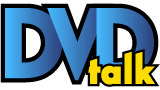 Dawn of a New Day: The Man Behind VHS
Other // Unrated // December 20, 2002 // Region 2
List Price: $48.53 [Buy now and save at Co]
---
Note: This is an import title in NTSC format from Japan (Region 2). Though available online and at many specialty shops throughout America, a Japanese or region-free DVD player is required when viewing this title.

A heart-warming drama about the development of VHS format?


It's true, and in more ways than one, Dawn of a New Day: The Man Behind VHS (Hi wa mata noboru, 2002) is a timely little sleeper. It's the kind of movie western writers of Japanese cinema hate -- it's one of those "let's all work real hard and dedicate ourselves to make the best product ever!" kind of movies, dripping with teary-eyed sentiment -- but it also documents a globally-influential technological achievement whose story is virtually unknown outside Japan. Additionally, the VHS vs. Beta aspects of its story will interest anyone following the present battle over HDTV formats. Finally, it offers a fascinating glimpse at how the Japanese view their own work culture, and features an actor even housewives in Peoria will be talking about in the coming months.


The picture opens in 1973, when a senior electronics engineer, Yuji Kagaya (Noshiyuki Nishida), reluctantly is transferred to a struggling Japan Victor branch in Yokohama that produces home video equipment. The video recorders are bulky and break down constantly, and its engineers, men like young Eguchi (Naoto Ogata, son of actor Ken Ogata) are more like repairmen than part of Victor's R&D (research and development) team. Victor is itself struggling, and Vice President Kanezawa (Renji Ishibashi) orders Kagaya to downsize his department. But Kagaya has a dream -- a videocassette recorder small and reliable enough for home use.


Behind Kanezawa's back and against company orders, Kagaya refuses to fire anyone -- he needs their expertise -- and has a small team of engineers develop a prototype VCR, whose format they name Video Home System -- VHS. Meanwhile, college educated engineers like Eguchi are shifted, over three long years, to sales in an effort to get the department out of the red before Kanezawa realizes Kagaya's deception. Aiding in the cover-up is the department's accountant, Okubo (Ken Watanabe), a meek company man who can't fathom Kagaya's dream, or why he would risk everything to achieve it.


Just as Kagaya's prototype begins to come together, Sony announces the launch of Betamax. And as Japan's manufacturers are pressured for a single home video standard, and Beta players sell like hotcakes, Kagaya struggles to have even a working prototype. But his player has several advantages over Beta: the machine is more compact and relatively lightweight, and it has a two-hour recording capacity (Beta tapes, at that time, had a one-hour limit). Moreover and unlike Sony, Kagaya proposes to openly share Victor's VHS technology throughout the world, to any manufacturer. Finally, though, Kagaya must convince the head of Victor's parent company, Matsushita Denki, and Mr. Matsushita himself (Tatsuya Nakadai), that the VHS format is worth fighting for.


Surprisingly, Dawn of a New Day: The Man Behind VHS is bereft of any humor at all; everything is played with utter seriousness. With a film like this, one expects ironic humor along the lines of an engineer lugging a 20-lb. VCR and commenting on how lightweight it is. But no, all humor is eschewed and in its place is a grave seriousness and sincerity that works most of the time in pulling viewers into its story and keeping its main characters compelling.


Beyond its interest as a piece of techno-history, writer-director Kiyoshi Sasabe offers up a nostalgic though not idealized portrait of the Japanese workplace. Kagaya's little factory is full of men genuinely dedicated to their job, and to western eyes, such dedication is quite alien. Kagaya has enormous passion for the consumer, and faith that his dream VCR will benefit everyone. This enthusiasm spreads throughout his department. His staff willingly work outside the realm of their job descriptions. They work round the clock to finish the prototype, then again to build and distribute enough units to meet a Ministry of Trade & Industry deadline, all for the Greater Good of both Victor its general staff. Kagaya's impassioned pleas with his engineers, their subsequent teary-eyed domo arigatos are stickily sentimental, but Sasabe almost brings it off, and the refreshing, resolute sincerity of the picture helps quite a bit.


Over the past several decades, Nishida has come to symbolize the Japanese everyman, especially as the dedicated teacher in Yoji Yamada's A Class to Remember (Gakko, 1993), and as the carefree salaryman obsessed with fishing in the long-running Free and Easy (Tsuribaka nisshi) film series.


Reliably solid as Nishida's performance is, what may attract new viewers to Dawn of a New Day more than anything else is the co-starring performance of Ken Watanabe. There is already speculation Watanabe may be nominated for an Oscar for his role as Katsumoto in The Last Samurai, which should improve the chances that movies like Dawn of a New Day might yet see official distribution in the U.S.


Video & Audio


Dawn of a New Day: The Man Behind VHS was shot in 1.85:1 format and is presented on DVD in letterboxed format with 16:9 anamorphic enhancement. One scene about 30 minutes into the film, a long hand-held shot, is unaccountably jittering, but this is a very minor flaw and appears to be inherent in the original negative. The Dolby stereo sound is just fine, and the optional English subtitles are clear and accurate in their translation.


Extras


Extras include a 4:3 "Making [Complete Document]" which, unfortunately, is not subtitled. Two trailers are presented in 16:9 format, and the disc also includes a pair of TV spots, cast & staff profiles, a photo and poster gallery.


The best extras reflect the development of the VHS format. On the disc is a small selection of stills and real-life technical documents which were recreated for the film, and the DVD packaging includes two clever inserts. One is a chart tracing the development of home video technology, from 1969-1999, the other is a full-color reproduction of the pamphlet for the very first VHS VCR, the HR3300.


Stuart Galbraith IV is a Los Angeles and Kyoto-based film historian whose work includes The Emperor and the Wolf -- The Lives and Films of Akira Kurosawa and Toshiro Mifune. He is presently writing a new book on Japanese cinema for Taschen.
---
C O N T E N T

---
V I D E O

---
A U D I O

---
E X T R A S

---
R E P L A Y

---
A D V I C E
Recommended
---
E - M A I L
this review to a friend
Sponsored Links
Sponsored Links