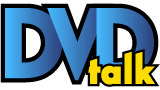 Classic Horror Collection: Hands of the Ripper / The Monster / The Uncanny, The
Other // R // October 14, 2002 // Region 2
List Price: $37.00 [Buy now and save at Sendit]
---
Note: This is an import title in Region2/PAL format from Great Britain. Though available online and at many specialty shops throughout America, a region-free player (or a British PAL machine) is required when viewing this title.

Carlton Visual Entertainment has assembled three minor, Rank-owned horror films from the 1970s in a no-frills set entitled The Classic Horror Collection. The pictures play like yesterday's leftovers, no better than bottom of the bill fodder, though all each has its moments.


Hands of the Ripper


The first and best of the trio of films in this collection is this late period Hammer film from 1971. Despite the prominent, menacing face of Eric Porter on the box (and original theatrical posters) that strongly suggests Porter plays Jack the Ripper, such is not the case. Instead, this is a tale of Jack the Ripper's daughter (Angharad Rees), a young woman still traumatized by memories of her witnessing her mother's grisly murder years before. Porter plays a physician / amateur psychiatrist naively determined to help her.


Hands of the Ripper is a pastiche of ideas, borrowing elements from The Hands of Orlac especially. The film also bears a strong resemblance, presumably coincidental, to Edgar Ulmer's cheap, forgettable Daughter of Dr. Jekyll (1957). Hands of the Ripper has its supporters, for despite the absence of familiar genre players like Peter Cushing and Christopher Lee, the picture is more polished and classically gothic than most early-'70s Hammers. However, its poor script soon paints its two main characters into a corner, giving them nowhere to go. The last third of the picture is particularly ridiculous, Porter especially coming off as an irresponsible fool.


The Monster


That's the title on both the DVD packaging and onscreen. However, this Rosemary's Baby / Exorcist rip-off, released in 1975, is better known under two alternate titles: The Devil Within Her and I Don't Want to Be Born. Joan Collins stars as Lucy Carlesi, a new mother who soon becomes convinced her unusually strong, aggressive newborn is some kind of fiendish monster, like a demented Bam-Bam. Or, as her sister-in-law nun (Eileen Atkins) rightly guesses, the child "is possessed by the DAY-vill!" This is the weakest film of the three, despite the presence of genre mainstays as Donald Pleasance as Collins' doctor, Ralph Bates as her husband, and Caroline Munro as her best friend.


Almost unique among films of this type, The Monster is basically devoid of the Catholic iconography (Atkins' nun notwithstanding) usually permeating these pictures. In this case, the newborn has been cursed by, of all things, a horny midget (!) whose advances had been spurned by Collins. When the two had a gypsy act. At a strip club. Such supreme absurdity suggests high camp hilarity, but The Monster is too boring and shamelessly padded (including a lengthy montage of Bates shopping for groceries for cryin' out loud) to be anything more than a curiosity. Atkins (recently featured in Cold Mountain) and Pleasance, however, do have a good scene where they good-naturedly contrast their roles as religious and scientific advisors.


The Uncanny


The third film in the set is an ersatz Amicus omnibus, made with Canadian and British moneys. It was co-produced by former Amicus co-chair Milton Subotsky, who went on to make the similar Cat's Eye eight years later. In The Uncanny, writer Wilbur Gray (Peter Cushing), convinced cats are taking over the world, presents his expos$B!&(Bon the subject to publisher Frank Richards (Ray Milland), leading to three tales illustrating Gray's claims.


The first involves a wealthy woman (the luminous Joan Greenwood) who bequeaths her fortune to her dozens of cats, who wreak vengeance when a maid and son conspire to steal her fortune. Though predictable, this segment works best of the three stories, though even it isn't very scary, mainly because the placid pussycat cast are obviously thrown at the human stars by stagehands just out of camera range. The second tale is a screwy black magic story of an orphaned girl and her cat bullied by her new family. This segment is sharply undermined by comically poor special effects and what is appears to have been a relooping of the child actors' voices with other performers who make alarmingly unconvincing children. The final segment is a weak Hollywood satire, with Donald Pleasance again, here playing a horror movie star who bumps off his wife with the help of his mistress (Doctor Doolittle's Samantha Eggar), only to be menaced by the dead woman's cat.


Video & Audio


Carlton has done a decent if not exceptional job transferring these titles. Hands of the Ripper and The Monster are given 16:9 anamorphic transfers of their original 1.66:1 theatrical aspect ratios. Both films look soft but have good color and are free of damage. The Uncanny is in 4:3 format matted to about 1.85:1, but doesn't look too bad zoomed in on 16:9 sets. All three films offer English hard-of-hearing subtitles. The Dolby Digital mono sound is functional, but nothing special.


Extras


Carlton disappoints here. The only extra in the set is a 16:9 trailer in excellent condition for Hands of the Ripper.


Parting Thoughts


To call this tepid trilogy "Classic Horror" is quite a stretch, but all are watchable B-movies, fun in their own way. Only fans of '70s horror movies will want to check these relatively obscure, minor titles out in the first place, but they will be only mildly disappointed.


Stuart Galbraith IV is a Los Angeles and Kyoto-based film historian whose work includes Monsters Are Attacking Tokyo! The Incredible World of Japanese Fantasy Films. He is presently writing a new book on Japanese cinema for Taschen.
Sponsored Links
Sponsored Links