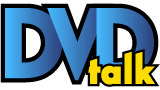 List Price: Unknown [Buy now and save at Amazon]
---
The Movie:

"12 Monkeys" is a film that's taken a little while to grow on me. When I first saw it, I disliked it quite a bit, but have since grown to appreciate some of its finer qualities. The film takes us on a strange, long journey to a likely ending, but there are enough moments along the way to make for a thought-provoking tale.

Bruce Willis plays Cole, a time traveler who in the opening of the film, is part of the few who have survived a deadly plague that killed the majority of the population in 1996. The scientists who lead the colony select Cole to be the traveler back in time to gather information to gather information so that the scientists can figure a way to stop the virus. Landing in 1990, he's quickly thrown in jail and watched over by a psychologist(Madeline Stowe), who is kind, but clearly believes that he's nuts.

Speaking of nuts, the mental ward that he gets thrown in contains one Jeffrey Goines(Brad Pitt) a psychotic mental patient whose fathers work may be the start of the virus. Pitt's performance is excellent, but I've always thought it was more of a showy character - a few great scenes that an actor could do well with, no more than that. The film doesn't take place in any forward way; the bouncing around and slow pacing along with varied acting styles does start to become a bit much now and then.

Still, the film is certainly very original, and the performances (especially by Willis and Stowe) are enjoyable.

The DVD

VIDEO: An earlier Universal title, "12 Monkeys" looks excellent, but doesn't escape a few small problems that are slightly noticable. Sharpness varies throughout the film; some scenes seem intentionally soft and dream like, and some sequences have pleasing sharpness and clarity. Detail is solid and the majority of the film looks great.

Helping along the overall presentation is the fact that I didn't find any instances of pixelation, shimmering or any other artifacts to take away from the picture. The image throughout, if a bit soft, seems very natural and pleasing. The fantastic, wild sets of the film and good cinematography provide fascinating images to view for the entire film. Colors are intentionally subdued, but the colors that do appear look solid and accurate, with no flaws.


SOUND: "12 Monkeys" really isn't a "sound" movie to begin with, but when it becomes needed, the sound does open up with some surround use. For example, there is a battle scene about 42 minutes into the film that offers some powerful explosions and other action that is covered quite well. Also at about an hour and 3 minutes in, the store scene has animal sounds coming from all speakers. Surrounds do come into play at the right times, but with the film being often dialogue-driven, their use is not constant.

Audio quality is strong as well; the score is crisp and warm, with a bold presence that fills the listening space. Dialogue is clear and clean, sounding natural and easily heard. This is not a very agressive film in terms of audio, but it uses audio appropriately for the film.

MENUS:: Basic, non-animated menus with film-themed art.

EXTRAS: Like most early DTS titles, nothing.

Final Thoughts: With the Collector's Edition offering so much more - a commentary, a very good documentary and other features for the same price, it's probably the version to recommend.


Sponsored Links
Sponsored Links