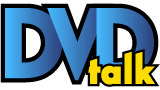 MGM // Unrated // October 12, 2004
List Price: $14.95 [Buy now and save at Amazon]
---
Reviewed by Glenn Erickson

Alexander the Great is Robert Rossen's odd film out. He'd started writing snappy Warners films
in the 30s, graduated to direction with the noir Johnny O'Clock in the 40s and gave us a short list of
interesting attempts (Island in the Sun,
Lilith) and bonafide classics
(Body and Soul, The Hustler).


This epic isn't particularly well remembered. Most of its
action scenes lack the grandiosity and spectacle favored in the genre, and by following the contours
of the real Alexander's life we're left with an ending that's quite a letdown. Some reviewers find
Richard Burton terribly miscast in a wig with golden locks.


But Rossen's incisively intelligent, literate script
seems to be a critique of empire builders and self-proclaimed conquerors in general, the kind who know
how to win wars but are unprepared make the peace work afterwards. Clearly released to coincide with
an expected 2004 version from the Oliver Stone factory of social filmmaking, this first version of
Alexander the Great does indeed look great on DVD.

Synopsis:
Philip of Macedonia (Fredric March) is getting nowhere with his various wars against
the Persians and other Greek states, but when he gives his son Alexander (Richard Burton) the regency
of Parra, the eager young man goes into action. Convinced from a young age by his mother Olympias (Danielle
Darrieux) that he's actually a God, Alexander fulfills his destiny by uniting Greece under his war
banner and moving on the impossibly larger Persian empire, ruled by the proud Darius (Harry Andrews).
On the way he debates his destiny with Barsine (Claire Bloom) the daughter of Athenian turncoat Memnon
(Peter Cushing), who has brought a small army of his own to Darius' side. Alexander's goals are noble
enough, but his hubris allows him to betray his own family and compromise his principles along the way.

Not until Spartacus was there a
thinking man's sword and sandal epic that could challenge Alexander the Great. Robert Rossen seems
eager to paint a grand-scale picture of how politics have worked since the beginning of recorded history.
Alexander has been raised to be a conqueror and set against his father by his mother. He basically
renounces both of them, allowing his father to be assassinated in a cynical maneuver, and ignoring his
mother while keeping her alive to help quash a threat to his power from Philip's second wife Eurydice
(Marisa de Leza) and her newborn child. Provacateurs and courtly enemies like the scheming Attalus
(Stanley Baker) are dealt with harshly. Alexander's killings happen mostly offscreen, which is understandable
when we learn that his mother has pitched the usurping baby of Eurydice into a fire. The film takes its
empire building seriously.


There are certainly enough books on Alexander to fill a library, but Rossen does his best to flesh out
a character difficult to understand. On many counts the script goes against audience expectations. There
is no real romance between Alex and Claire Bloom's Barsine, only debate about the issues at hand. In
a complicated series of events (her father revolts, is betrayed by Persian generals and vanquished)
Barsine is taken as a spoil of victory to Alex's tent. She submits, and implores him to realize that
his self-proclaimed God-hood means that he is Greece, he is the state, much like Spartacus'
Marcus Licinius Crassus.


Alexander handles strategies and leadership challenges with ease. When his father is killed, he wins
over the loyalty of an army that could reject his kingship. He knows that to win he must keep pressing
forward forever. He handles Darius' contemptuous threats with aplomb and self-assurance.


All of this
allows us to fully understand the meaning of the Gordian Knot. An entire region will either accept or
fight him depending on whether he can untangle a knot on an oxcart that determines the area's rightful
ruler. Alex just hacks it in two with his sword. So much for anybody else's rules, customs or demands.
Conquerors don't ask, negotiate or bargain for their victories, they just take them. Real power is the
kind that can cut through red tape as easily as a bronze age sword can slice through a knot of rotten
old rope.


The cast is superb, and the stylized 'ancient-speak' speeches roll off their lips with
natural ease. Barry Jones is a wily Aristotle, Nial MacGinnis a Banquo-like supporter, Peter Cushing
a conflicted opponent (it's one of his better movies, genre fans) and Michael Hordern a troublesome
politico. Specially-billed Danielle Darrieux doesn't put a lot of life into her scheming queen, and
Fredric March is sometimes hard to see through his thick black beard. But Harry Andrews is a magnificent
Darius, in his quick reduction from Master of Asia to a betrayed man tied to his own litter-wagon by
faithless retainers. Peter Wyngarde (Burn Witch, Burn!) is Darrieux's patsy, sort of a pathetic
Lee Harvey Oswald figure. Frederick Ledebur
(Moby Dick's Queequeg,
Slaughterhouse-Five) is prominent at Philip's court and Helmut Dantine is reportedly dubbed by
Christopher Lee. Alexander's Ill-fated brother is played by Spanish actor Gustavo Rojo, noted by
genre fans for his Carlos in
The Valley of Gwangi. The Spanish
coproduction provided a couple of interesting-looking actresses. Marisa de Leza's Eurydice does
her best to prove she's a sincere wife to Philip, only to run against the brick wall of Alexander's
ambition. And for fans of John Huston's The Man Who Would be King, there's an electric moment
when Alexander meets Darius's orphaned family and is introduced to the Persian King's beautiful
daughter - Roxane. She's Teresa del Río, and the part is non-speaking. Both actresses have
long Spanish careers but are unknown here.


The production is massive and handsome, with excellent costumes and sets. It's far more intelligent
(and for the most part better cast) than Helen of Troy but Rosson the director
lacks the visual flair of a Robert Wise or even a Riccardo Freda. The second unit battles are
mostly uninspired, and many scenes lack anything resembling visual dynamism. Every shot in
the action-challenged Land of the Pharaohs is a visual stunner; despite the lavish trappings
here we tend to remember only Burton's blonde wig, Peter Cushing's determined face and just a few
more details.


Rossen's script has Alexander dying just as he's turned over a new leaf, disavowing his earlier
draconian executions and purges. He weds Roxane while presiding over the marriage of a hundred
of his Macedonians to Persian maidens, in so doing creating a new national entity dedicated to a
peaceful future, where rule will be 'over men's hearts instead of their bodies.' (spoiler)
Alex dies of an unspecified ailment at a lunchtime meal, which historically may have been the
result of a concussion or stomach poisoning. It's also equally explainable as an assassination by
poison, it's hard to say. The writer director leaves it an unexplored mystery, true to history but
probably disappointing to epic fans. Dead in his early thirties after conquering a big chunk of the known
world, Alexander is given a pretty good vehicle.

---

MGM's DVD of Alexander the Great looks terrific; it seems to be a new enhanced transfer
with excellent color and definition. The older laserdisc was pale in comparison, and here we get
a much better feel for these Greeks who have leather helmets but ride horses bareback (ouch). Only
one buzzy red title and one shot (clearly an optical blowup to condense a scene) look a little funky,
and there's a cutaway to a maiden behind a curtain that appears to have been made into a still frame
to cover a missing bit of negative.


Mario Nascimbene's music sounds fine. There's an original trailer stressing epic qualities. I have a
terrible feeling that 1956 audiences just didn't accept Burton's golden locks, however.


I've read about longer versions of the film but have never heard of anything definite. There are a
couple of places where the continuity seems disrupted by abrupt cuts to black, but nothing obvious
seems to be missing.

---

On a scale of Excellent, Good, Fair, and Poor,
Alexander the Great rates:

Movie: Very Good

Video: Excellent

Sound: Excellent

Supplements: Trailer

Packaging: Keep case

Reviewed: September 28, 2004

---
DVD Savant Text © Copyright 2004 Glenn Erickson
Go BACK to the Savant Main Page.
---
C O N T E N T

---
V I D E O

---
A U D I O

---
E X T R A S

---
R E P L A Y

---
A D V I C E
Recommended
---
E - M A I L
this review to a friend
Sponsored Links
Sponsored Links