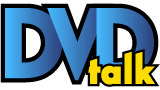 MGM // Unrated // October 19, 2004
List Price: $14.95 [Buy now and save at Amazon]
---
Of the David Selznick-supervised movies acquired by Disney and now being released to DVD by MGM, I'll Be Seeing You (1945) holds up the least well. A wartime romantic melodrama, it lacks the universality of Since You Went Away (1944) or the timeless fantasy of Portrait of Jennie (1948). Though its premise is unusual and in some ways forward thinking, its execution, especially by today's standards, is tame and not nearly as compelling as it might have been.



Aboard a train traveling across the Texas plain, an army sergeant on medical leave, Zachary Morgan (Joseph Cotten), meets a pretty but mysterious "traveling saleslady," Mary Marshall (Ginger Rogers). She gets off at the small town of Pine Hill, to stay with her aunt and uncle. Attracted to her, Morgan gets off at Pine Hill as well, claiming he's there to visit a sister.



Mary, as it turns out, is on Christmas leave from prison, where she's halfway through a six-year sentence. Her aunt (Spring Byington), uncle (Tom Tully), and their 17-year-old daughter, Barbara (Shirley Temple), all greet Mary with open arms, but there's still an undercurrent of tension among them. The reason for Mary's imprisonment is danced around with great awkwardness for half the film's 85-minute running time.



Morgan, meanwhile, is suffering from what would now be diagnosed as post-traumatic stress after being bayoneted by a Japanese soldier in the Pacific. Like Mary's imprisonment, the particulars of his malady are singularly vague as well. Eventually though, the two begin to fall in love, and just as Mary tries to understand and work with Morgan to fight his demons, she's faced with imminent separation and having to decide whether to tell her new boyfriend the truth about her past.



(Mild Spoilers)



I'll Be Seeing You doesn't play very well, partly because Cotten and Rogers have little screen chemistry, but mainly because his condition and her conviction are treated in very 1940 movie terms that must have seemed tame even then, and today come off annoyingly pat and simplistic. It turns out (as shown in flashback) that Mary had worked as a secretary, and when her boss tried to rape her, she pushed him and he crashed through a 14th floor window. Though convicted of manslaughter, even the most prudish, conservative viewer would never blame her at all -- even the would-be rapist's fatal fall is clearly an accident. Yet everyone dances around Mary like she had murdered her infant children; even Barbara separates their bath towels as if her guest were Typhoid Mary.



Hollywood movies made during the war (this was released around New Year's 1945) were reluctant to show the personal cost of war -- physically maimed and psychologically scarred soldiers, for instance -- and while I'll Be Seeing You deserves points for trying to treat Morgan's wounded sergeant honestly, it doesn't really work. Cotten sweats and stumbles about, and the underrated actor almost makes his scenes work, but his injuries and symptoms are all too vague to leave a lasting impression. There is one good monologue, however. After sitting in quiet discomfort watching a typical Hollywood war movie called Make Way for Glory and asked by Mary how it compares with the real war, Morgan describes it in personal terms, the 10-foot diameter around him as he's in the field, facing danger all around him. The film could have used more of this.



Mostly, though, I'll Be Seeing You is clumsy and its characters function mechanically, with Temple's teenager, whose nosiness and lack of tact function purely to move the story on his herky-jerky way, coming off worst. Even the famous title song isn't used especially well.



Video & Audio



This is apparently I'll Be Seeing You's DVD debut, and as such it's a solid transfer all around. The image is clean and sharp and appears to be a recent transfer. The titles are windowboxed and there is very little in the way of print damage or age-related wear. Included are optional English, French, and Spanish subtitles. The mono sound is standard '40s stuff, though cleanly presented. There are no Extra Features.



Parting Thoughts



George Cukor reportedly began directing this, only to be replaced by William Dieterle. It's doubtful though even under ideal conditions Marion Parsonet's script (from Charles Martin's radio play) could have been fashioned into anything better than the average tear-jerker that resulted.




Stuart Galbraith IV is a Los Angeles and Kyoto-based film historian whose work includes The Emperor and the Wolf -- The Lives and Films of Akira Kurosawa and Toshiro Mifune. His new book, Cinema Nippon will be published by Taschen in 2005.
Sponsored Links
Sponsored Links