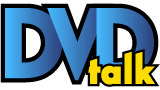 List Price: $16.99 [Buy now and save at Amazon]
---
The Movie



Spin-offs are nothing new in the world of television and have been used for years to create a new show from a successful franchise. Typically, a character or idea is taken from one show and used to created a new one. All Grown Up! bucks this trend in two ways. One, instead of taking a single character from its predecessor Rugats, it transplants the entire cast into a new show. And two, All Grown Up! plays more like a sequel to Rugrats than a spin-off. But will All Grown Up! be able to replicate the enormous success of Rugrats?




Rugrats debuted in 1991 as part of Nickelodeon's fledgling "NickToons" line-up and the show quickly became a phenomenon. As the program showed everyday life through the eyes of toddlers, it appealed to both kids and adults and went on to spawn 3 theatrical films. But, after 12 years of programming and hundreds of episodes, Nickelodeon apparently felt that the Rugrats characters needed a change, and thus All Grown Up! premiered in 2003.




As noted above, All Grown Up! retains the same principal characters as Rugrats, except they are now older. Tommy (voiced by Elizabeth Daily), Chucky (voiced by Nancy Cartwright), the twins Phil & Lil (both voiced by Kath Soucie), and Kimi (voiced by Dionne Quan) are now in the 5th grade. Tommy's cousin, the bratty Angelica (voiced by Cheryl Chase) is now 13 years old. Tommy's little brother Dil (voiced by Tara Strong) is an unspecified age, but goes to the same school as Tommy. All Grown Up! follows the adventures of these pre-teens as they navigate life before adolescence.




The All Grown Up!: Lucky 13 DVD contains four episodes from the show, each running around 20 minutes.




"Lucky 13" -- As Angelica turns 13, she is still attempting to cement her social status in school, but is constantly being upstaged by Savannah (voiced by Shanya Fox), who plans a huge birthday party on the exact same day which Angelica's is planned. The usually feisty Angelica is heart-broken to learn that no one is coming to her party. Despite the history of bullying from his cousin, Tommy decides to step in and help her.




"Tweenage Tycoons" -- Tommy and his friends have been doing odd jobs to raise money to see the Sulky Boys in concerts, but their work isn't paying off. When they are able to sell Dil's idea for the "aquarium belt", they began to earn money for the tickets. Tommy pressures Dil to come up with more inventions for the group to sell, pushing Dil into burnout.




"Truth or Consequences" -- Tommy wants to enter a local film festival, which is being judged by his favorite director. As his attempts at making a back-yard science-fiction epic backfire, he begins to secretly tape his friends' most intimate moments, deciding that a reality film will win the film festival. But, when his friends discover the tape, they aren't very pleased with Tommy.




"Thief Encounter" -- As Tommy and his friends prepare for the dreaded 5th grade achievement test, someone begins to steal things from the neighborhood and Tommy and Dil suspect one another. Meanwhile, Angelica is stuck mentoring a younger girl whose bratty ways intimidate the wicked Angelica.




To be very blunt, All Grown Up! is not a very impressive show. I've never been a fan of Rugrats (babies mis-pronouncing words was never funny to me), but I can certainly understand why the show had appeal, as it presented a very skewed view of the world, as seen through the eyes of children. There is no such appeal in All Grown Up! and the show does nothing to make itself unique. We've seen dozens of shows in the past which deal with pre-teen angst and this one does nothing to set itself apart from the pack. Even the presence of familiar characters, the show doesn't work. Tommy, Chucky, Lil, Phil, and Kimi are all now awkward and homogenous pre-teens. Angelica's rage has softened somewhat, but she is still basically the same narcissistic character. The only one who stands out is Dil. His bizarre behavior is intended to make him "unique", but "functionally insane" was all that I could think of. The lackluster characters aren't helped by the show's weak stories. Granted, there aren't that many exciting stories which could be told about pre-ads if the show is to remain grounded anywhere near reality, but the plots are very trite, commonplace, and boring. Basically, the show is neither funny, nor engaging. It's understandable why Nickelodeon would want the "Rugrats" to grow up, but this spin-off has spun-off in the wrong direction.




Video

All Grown Up!: Lucky 13 ascends to DVD courtesy of Paramount Home Entertainment. The shows presented on this disc are all presented in their original 1.33:1 aspect ratio. The images here look very good, as the picture is sharp, showing virtually no grain. The colors, which stay towards the brighter end of the spectrum, look fantastic, and show no signs of bleeding together. The animation looks fine, although there are some moments where the image stutters, or incomplete lines in the drawings can be seen. Also, there are some mild artifacting issues. Otherwise, the image rivals digital broadcast quality.




Audio



The audio features on this DVD is a Dolby Stereo mix. These tracks provide clear dialogue and sound effects with no hissing or distortion. While surround sound would have clearly helped with the sound, the stereo effects are quite good and always match the on-screen action. The tracks are well-balanced, with no fluctuations in volume.




Extras



There are no special features on this DVD.






Younger kids always want to know what it's like to be older and All Grown Up!: Lucky 13 can offer a glimpse into that world. Unfortunately, it's presented as a boring and static world. For a better animated show about pre-teens, I recommend The Weekenders.
Sponsored Links
Sponsored Links