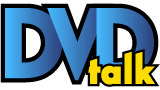 List Price: $59.98 [Buy now and save at Amazon]
---
The Second Season

For those who are unfamiliar with Monk, it's a comedy with a blend of crime and mystery that's really hard not to love. Tony Shalhoub plays Adrian Monk, a rather ingenious obsessive compulsive gumshoe, who suffers from a myriad of phobias and the common symptoms of obsessive compulsive disorder. Despite everything that's wrong with him, he's still one hell of an investigator. In the past, he was one of San Francisco's finest detectives. Now, he works as a private investigator for the police department, fighting crime and his phobias at the same time! Of course, always at his side is his partner in crime (and personal nurse) Sharona Fleming (Bitty Schram). Together, they take on the toughest cases that Captain Leland Stottlemeyer (Ted Levine) and Lieutenant Randall Disher (Jason Gray-Stanford) have to offer. And when these four get together, you're in for a few laughs and a decent mystery.


Like the first season, the content of the second season is just as good, if not better. In general, comparing the two seasons will offer very little variety. In some television series having very little development from one season to another can hurt it, but Monk is not one of those. Even though the second season has the same cast, it also means the acting continues to be top notch. In addition, the series' writing continues to be very good, producing some very comical episodes with the right blend of crime and mystery. Overall, fans who were hooked to season one will definitely enjoy season two.


The season has some very good episodes. My absolute favorite episode (of the entire series!) is "Mr. Monk and the Three Pies". Monk gets a call from his brother Ambrose (John Turturro, Rounders), which eventually leads to a new murder mystery. There are several things about this episode that make it great. The first is Turturro's performance. It's stunning to see him side-by-side with Shalhoub. They work extremely well together. Another thing that makes this a good episode is Turturro's character. Ambrose makes Monk look like a normal person, which is by itself very funny. In addition, the story itself is pretty amusing and it's diabolically fun to watch these two neurotic brothers solve a murder mystery.


"Mr. Monk Goes to Mexico" is another very fun episode. In it, we find Monk traveling with Sharona to Mexico to solve a murder. What makes this a great episode is a long running joke throughout the episode. I dare not mention it, because it'd spoil the fun. But I'll say this, Shalhoub gives a great performance, making it feel both melodramatic and hilarious. "Mr. Monk and the TV Star" offers a very funny episode. In it, Monk and the rest of the gang get involved with celebrity Brad Terry, who stars in the very popular (and fictional) Crime Lab S.F, a television series that is farther from reality than C.S.I.. The greatest thing about this episode is watching Monk do his thing when he gets on the set of Crime Lab S.F.. There are just too many imperfections for his own good. Another great thing about it is to see how everyone gets awestruck with the TV star. Overall, there are some really great episodes that tie in fairly good stories and downright good comedy. Some of the episodes also touch upon the series' long running story arcs, which include the mysterious death of Monk's wife and Monk trying to get back on the force.


In general, another great aspect about this season (and the first) is its replay value. The episodes are re-watchable and in most cases, just as funny as the first time. I have personally watched each episode more than once and I find that watching the episodes over and over again is great. Overall, I feel that Monk: Season Two is one of those must purchase releases. With a great cast, wonderfully executed acting, comical writing, and high replay value, this comedy/crime/mystery hybrid television series has something fun for everyone. It's a great show to sit back and enjoy. You won't be disappointed.


Episode Guide

1. Mr. Monk Goes Back to School

2. Mr. Monk Goes to Mexico

3. Mr. Monk Goes to the Ballgame

4. Mr. Monk Goes to the Circus

5. Mr. Monk and the Very, Very Old Man

6. Mr. Monk Goes to the Theater

7. Mr. Monk and the Sleeping Suspect

8. Mr. Monk Meets the Playboy

9. Mr. Monk and the 12th Man

10. Mr. Monk and the Paperboy

11. Mr. Monk and the Three Pies

12. Mr. Monk and the T.V. Star

13. Mr. Monk and the Missing Granny

14. Mr. Monk and the Captain's Wife

15. Mr. Monk Gets Married

16. Mr. Monk Goes to Jail




The DVD



Video:

The second season DVD release of Monk is given in 1.78:1 ratio anamorphic widescreen color. The picture quality is substantially sharper than its original television broadcast. Even more so, the picture quality looks much better than many other television releases. However, it's not without fault as there are noticeable distortions in the picture during heavy movement. Fans should be pleased with the quality.


Audio:

The audio supplied with this release includes an English 2.0 Dolby Digital surround sound track. The audio sounds very clear and crisp, with a rather flat tone, as the show is primarily dialogue. I found that the quality was more than sufficient and held to the same high standards set by the picture quality. There are also subtitles presented in English, Spanish, and French.


Extras:

There are a total of four extras included with this release. The first is "The Minds Behind Monk", which is a short featurette with creator Andy Breckman and Tony Shalhoub. They discuss a few different aspects of the series, mostly about the character Monk. No surprise, Breckman admits that Monk is heavily based on Sherlock Holmes. Also, Shalhoub's role in the featurette is pretty short. The next extra, "Disher Character Profile", is with Jason Gray-Stanford. It's about three minutes of him talking about his character. The content of the next extra "Stottlemeyer Character Profile" with Ted Levine is similar. In it, Levine spends almost five minutes dissecting his character. The final extra, "Precinct Tour", is a very brief set tour with Jason Gray-Stanford. Overall, the extras aren't very exciting. I liked the character profiles, but I would have enjoyed them if they had been expanded. The other extras weren't exciting at all. Like the first season, the extras are pretty disappointing.


Final Thoughts:

In comparison to Monk: Season One, season two feels very much the same. While in some cases that can be bad for a television series, it isn't with this release. The continuation of the same cast and format offer more exciting ventures into the absolutely wacky life of Adrian Monk. Whether you are a fan and a newcomer, there's a bit of fun for everyone.
---
C O N T E N T

---
V I D E O

---
A U D I O

---
E X T R A S

---
R E P L A Y

---
A D V I C E
Highly Recommended
---
E - M A I L
this review to a friend
Sponsored Links
Sponsored Links