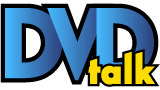 MGM // PG-13 // April 12, 2005
List Price: $26.98 [Buy now and save at Amazon]
---

First things first: it's important to care about the world around you. Even if you can't change things that happen on the other side of the globe, it never hurts to stay informed. Nonetheless, most American citizens are still in the dark about the 1994 genocide of the Tutsi people of Rwanda by the rival Hutus, despite the fact that nearly one million people were murdered in roughly three months' time. This is perhaps the biggest tragedy of all: that a country was in such a state of turmoil, and most foreign nations didn't even lift a finger to help. A heavily under-equipped U.N. peacekeeping team---led by Lt. Gen. Roméo Dallaire of Canada---was one of the few "foreign authorities" dispatched to calm the situation, but the killing of the Tutsis could not be stopped. I've already written a slightly more detailed account of this three-month genocide in the DVDtalk review of Shake Hands with the Devil, a recent film about Dallaire's personal experiences and reflections about the years following this tragedy (a link can be found immediately following this review).


Although the country of Rwanda still suffers from civil unrest, the events of 1994 are nonetheless in the past. While Dallaire has dedicated the last few years to promoting awareness of these murders through Shake Hands with the Devil---and to a greater extent, his book of the same name---these events cannot be changed, only remembered. Still, there's bound to be more than one perspective on this genocide. One such perspective is offered in Hotel Rwanda (2004), a film about the life-saving efforts of Paul Rusesabagina, the Hutu manager of a luxurious four-star hotel in Rwanda's capital city of Kigali. Through selfless acts of courage, Rusesabagina was able to save the lives of his family and more than 1,200 Tutsi refugees. The film's plot has been loosely compared to Schindler's List for its obvious humanitarian parallels---but both films, especially Hotel Rwanda, suffer slightly from the feeling that they're sacrificing the whole story to make room for the happy ending.


Don't get me wrong: I don't mean to demean the efforts of Paul Rusesabagina. I can't deny the absolute truth of his actions---after all, he served as consultant for the film, and even offers his own reflections on the disc's commentary track. There's no doubt that he was a true hero and Hotel Rwanda serves as a tribute to his actions, but I really feel that director Terry George made the wrong decision by wrapping up such a horrific genocide into a two-hour film about one man and the refugees he saved. It's a wonderful human interest story, but it almost defeats its own purpose by tying up nearly all the loose ends. Co-writer Keir Pearson mentions in one of the DVD featurettes that he initially proposed a more detailed framework to the story, showing the conflict from several different perspectives and vantage points (Pearson compares it to the structure of Traffic). The director---who, incidentally, also served as the second co-writer---opted out in favor of a more focused account of Rusesabagina's efforts. While I appreciate the director's enthusiasm for sticking to one story, Hotel Rwanda really lost out on a great opportunity by limiting its scope.


George even defends his decision to stay away from showing too much graphic violence, but that's another misstep. How can you properly depict a genocide where nearly one million people are killed...and wind up with a finished product that's rated PG-13? Sure, the narrowing of the conflict and the refrain from violence may have gotten the film a wider audience, but it unquestionably sacrificed the impact of the 1994 genocide. It's not that Hotel Rwanda is a bad effort, just one that could have dug so much deeper. Instead of a multi-faceted exploration of this terrible tragedy, we're given part of the picture. Sure, it's an interesting part and certainly worth knowing about---but one can't help but feel a little cheated if they know more of the facts.


Dallaire is nowhere to be found in Hotel Rwanda, but Colonel Oliver (played by Nick Nolte) does a good job of impersonating him. While every other major character in the story is represented by their real name, Oliver remains the only creation of Terry George---he is, according to the director, a "composite of several U.N. authority figures". George has given several explanations as to why he left out Dallaire by name (he even posted in a thread at the Internet Movie Database, which is linked below), but this was perhaps the film's third major misstep. To make matters worse, George doesn't even bother to acknowledge Dallaire during the DVD's audio commentary (though the real-life Rusesabagina mentions him twice). For a film that is touted as "a true story" on the posters and subsequent DVD cover, Hotel Rwanda has a slight problem with including all the details.


There are a few highlights during Hotel Rwanda that should be noted, though. The performances are strong, particularly Don Cheadle as Paul Rusesabagina---he gives a dramatic and emotional performance, every bit a fitting tribute to his real-life counterpart. Equally good (though in a much smaller role) is his wife, Tatiana, played by Sophie Okonedo. Each earned Academy Award nominations for their roles---neither won, but the recognition was certainly well-deserved. Desmond Dube (a well-known Rwandan celebrity) also shines as Dube, one of the hotel's many staff workers. Also notable is Hakeem Kae-Kazim as Gregoire, a member of the staff whose first instinct during the genocide is to turn a blind eye. Additionally, the overall accuracy of the film is excellent---director Terry George not only enlisted the help of Rusesabagina as consultant, but had a wealth of footage at his disposal to portray some of the film's more emotional elements. Despite not showing the full scope of the tragedy, Hotel Rwanda still manages to give its viewers a basic education as to what happened in 1994.


It's not as profoundly affecting as Shake Hands with the Devil or even as emotionally focused as Schindler's List, but this is still a film that had every right to be made. The promise of a "true story" should be taken with a grain of salt, but Hotel Rwanda is a decent first step towards major public awareness of the genocide. MGM presents this film in a solid DVD package---it's not quite as packed as its many supporters are undoubtedly hoping for, but there's a decent mix of bonus features and a fine technical presentation indeed. Let's see how this one stacks up, shall we?

Quality Control Department
---







Video & Audio Quality:





Presented in its original 2.35:1 aspect ratio, the anamorphic transfer for Hotel Rwanda is quite pleasing. Colors are bold and the palette is especially well-rendered, with only the foggiest and darkest of scenes posing a slight problem (screen capture #3, above)---it's not the fault of the transfer, just the nature of the DVD medium. Image detail is fine, only leading towards minor softness during certain indoor scenes. Digital problems such as edge enhancement and compression are kept to a minimum, making for a smooth visual presentation indeed.



Likewise, the film's English 5.1 Surround Sound mix does a terrific job, exhibiting clear dialogue and a strong atmosphere. Action-oriented scenes offer a notable about of directional activity, often spilling out into the rear channels. Overall, it's a fine audio mix that really suits the film well. A French 2.0 Stereo Surround mix is included, as well as English, French and Spanish subtitles.







Menu Design, Presentation & Packaging:

While I didn't find the menu designs or packaging style to be overly innovative, the simple and elegant nature of both gets the job done nicely. Navigation between each of the sub-menus is smooth and problem-free, though it's a shame that audio and subtitles can't be changed on the fly. The 122-minute film has been divided neatly into 24 chapters, with a layer change detected right near the 60-minute mark. This single-disc release is housed in a standard black keepcase, and no inserts have been included (save for an Amnesty International donation form).

Bonus Features:

There's a decent mix of bonus features here, some of which thankfully uncover a few additional layers of realism that the film couldn't. The most notable extra is a feature-length Audio Commentary with director Terry George and the real-life hero of the story, Paul Rusesabagina. I really enjoyed hearing personal accounts from the latter, although I didn't quite care for the faux-interview style of the commentary. More often than not, George would simply ask Rusesabagina to share more details about the particular scene in question---and while it's nice to hear a more historically accurate spin on things, it gets a bit repetitive. Still, it was excellent to hear such an appropriate commentator on a major studio release, and I'm glad MGM made it happen (NOTE: Wyclef Jean also speaks briefly during the closing credits, as his musical contribution to the film, "Million Voices" plays). A second Audio Commentary with Don Cheadle plays during selected scenes (24 minutes), though it's possible some of Cheadle's comments could have broken up the repetition of the first track. There's one problem with this "Selected Scene" presentation, though: it's presented in non-anamorphic widescreen.


A pair of featurettes is up next, starting off with A Message for Peace: The Making of Hotel Rwanda (28 minutes). This is a nice mix of behind-the-scenes footage, interviews with the cast and crew, and even a few words from several real-life subjects of the film. Like the commentaries, this favors the personal experiences shared rather than technical details (both wise decisions, by the way). The next featurette, Return to Rwanda (14 minutes), is slightly closer in tone to Shake Hands with the Devil, as it follows Rusesabagina and a few friends and family members to some of the actual locations portrayed in the film (the highlight being the hotel itself, of course). With its reserved and reverent tone, "Return to Rwanda" is perhaps the disc's strongest extra even though it's the shortest. Winding things down is the Theatrical Trailer for the film (presented in anamorphic widescreen) and a gallery for Other MGM Releases. While I'd have liked to see more historical footage or personal reflections from other participants in the actual conflict, there are a few genuine highlights that complement Hotel Rwanda very well. For a major studio release, it's not a bad effort.

Final Thoughts
---

Despite having some major mixed feelings---especially after viewing the more mature and poignant Shake Hands with the Devil---there's still plenty of good in a film that has some room for improvement. For that alone, Hotel Rwanda is worth a once-over for anyone interested in global events---and that should be nearly everyone, if we're lucky. The scope was much too narrow for my liking, but the human element of the story (and a number of strong performances, especially by Cheadle) makes Hotel Rwanda worth watching for those who are still in the dark about the real-life genocide depicted in the film. MGM has done an excellent job with the film's DVD treatment, offering a fine technical presentation and supplements that give real faces to some of the names. It's a shame that Hotel Rwanda couldn't have exhibited a more detailed and complete account of the Tutsi genocide---but sometimes, we have to take what we can get. Rent It.

Related Links: Shake Hands with the Devil Review | IMDb Thread (w/ comment from Terry George)
---
Randy Miller III is an art instructor hailing from Harrisburg, PA. To fund his DVD viewing habits, he also works on freelance graphic design and illustration projects. In his free time, Randy enjoys slacking off, general debauchery, and writing things in third person.

Sponsored Links
Sponsored Links