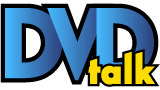 List Price: $28.98 [Buy now and save at Amazon]
---
The Movie
"It's the sense of touch. In any real city, you walk, you know? You brush past people, people bump into you. In L.A., nobody touches you. We're always behind this metal and glass. I think we miss that touch so much, that we crash into each other, just so we can feel something." – Det. Graham Waters (Don Cheadle)
Serving as a sort of racial Short Cuts, writer/director Paul Haggis' Crash is a soulful, compelling and flawed ensemble drama that showcases some stellar performances but ultimately strays into didacticism – it's raw, it's darkly funny and it's certainly provocative, but the occasional missteps keep this film from truly achieving greatness.
Haggis, who penned the 2004 Best Picture winner Million Dollar Baby, apparently drew inspiration for this story from his own carjacking – spinning off from that trauma, he (along with co-writer Bobby Moresco) explores roughly 24 hours in the lives of a handful of Los Angeles residents of varying races, colors and creeds. Primarily, the dense web of plot threads aim to serve as a thick cross-section of humanity and while Haggis does do an admirable job cross-cutting between stories and keeping the narrative moving, he and Moresco tend to let the characters underline the points being made, rather than letting the viewer sort matters out.
In addition, relying upon contrivance and coincidence makes it difficult to take Haggis and Moresco's vignettes seriously at times; there's one moment in particular that, were it not for a sly reveal 10 minutes later, would seriously derail the film – I won't spoil it, I'll simply say it involves a close call with a cloak.
A considerable cast was assembled and there's scarcely a weak link in the bunch; I mean, even Tony Danza and Ludacris acquit themselves well: Sandra Bullock registers as Jean Cabot, wife of L.A. district attorney Rick Cabot (Brendan Fraser); a pair of wayward thugs – Anthony (Chris "Ludacris" Bridges) and Peter (Larenz Tate) roam the city, indulging in carjackings and pontificating upon the sorry state of African Americans; Detective Graham Waters (Don Cheadle) is attempting to placate his mother (Beverly Todd), find his lost younger brother, work a pair of puzzling murder cases as well as sleeping with his partner Ria (Jennifer Esposito); the bitter LAPD officer Sergeant Ryan (Matt Dillon) has his hands full breaking in a new partner, Officer Hanson (Ryan Phillppe) as well as caring for his ailing father (Bruce Kirby) and fighting with his insurance company, as personified by Shaniqua Johnson (Loretta Devine); successful TV director Cameron (Terrence Howard) is dealing with the aftermath of a traffic stop and its effect on his wife, Christine (Thandie Newton) while hard-working locksmith Daniel (Michael Pena) is confronted by an unhappy customer, the Persian convenience store owner Farhad (Shaun Toub).
If that sounds like a lot to take in, it can be; Haggis relentlessly flits between plots, rarely pausing any longer than is necessary. As such, the momentum of Crash tends to fluctuate – cutting away from one highly charged setpiece to deal with the aftermath of a completely different story can undermine the emotional impact that Haggis strives for. This antecedent to the equally stripped bare films about life in L.A. – Collateral, Short Cuts, even Magnolia – is darkly funny, hurtful and doesn't always unfold the way you'd expect. Thwarting expectations is part of the reason why Crash works so well when it does – the sense of barely contained, almost righteous fury that simmers underneath some scenes often plays in stark contrast with the virulent racism that spews from the mouths of most every major character at some point.
While Crash is most concerned with race and cultural relations, it also manages to paint a casually harrowing portrait of life in modern-day L.A.; by using the focal points of racism and bigotry, Haggis conducts this sober meditation about life in microcosm. It's hard to say whether anyone's learned any lessons at the film's close, but perhaps those who haven't have attained some measure of peace.
The DVD


The Video:

Crash is presented with a 2.35:1 anamorphic widescreen transfer that suffers a bit from grain in the darker scenes (which make up a considerable portion of the film) but due to the film's occasionally verite feel, the visual grit may be intentional. However, J. Michael Muro's cinematography looks sharp and clean overall.
The Audio:

Dolby Digital 5.1 and Dolby 2.0 stereo are the audio options available – the 5.1 mix is quite atmospheric and enveloping, packing a punch with bass-heavy rap music and of course, the titular accidents. A mostly dialogue-driven piece, the film doesn't suffer from distortion or drop-outs. A nice complement to the visuals.
The Extras:

Crash enjoyed critical acclaim but middling box office receipts – nevertheless, Lions Gate has included some bonus material here that helps further flesh out Haggis' vision. The 16 second DVD introduction from Haggis is utterly pointless as he literally welcomes viewers to the disc and nothing else; a candid, engaging and thoughtful commentary track with co-writer/producer/director Haggis, co-writer/producer Moresco and actor/producer Cheadle is on board as is a 10 minute behind the scenes featurette. Also included is a music video for Kansascali's "If I..." (from the Crash soundtrack) as are trailers for the Crash soundtrack, Rize, High Tension, Beyond The Sea, Diary of a Mad Black Woman, Killing Words and A Good Woman. As a side note, a film of this scope certainly cries out for more footage, fleshing out the myriad plot threads. Surely, some scenes were deleted but they aren't included here.
Final Thoughts:

A compelling, if flawed, ensemble drama that wallows in some ugly truths about humanity yet attempts to find concilatory ground, Crash is a powerful film that has a nagging tendency to stumble when it should soar. Despite its occasional ham-handedness, Haggis and company have nevertheless fashioned a work that demands to be viewed and discussed. Highly recommended.
---
C O N T E N T

---
V I D E O

---
A U D I O

---
E X T R A S

---
R E P L A Y

---
A D V I C E
Highly Recommended
---
E - M A I L
this review to a friend
Sponsored Links
Sponsored Links