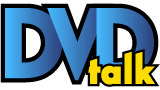 400 Blows: Criterion Collection, The
List Price: $29.95 [Buy now and save at Amazon]
---

As far as semi-autobiographical films go, Francois Truffaut's The 400 Blows (1959) is at or near the top of the list. The adventures of young Antoine Doinel---Truffaut's alter ego, played by Jean-Pierre Léaud---started here and continued with Stolen Kisses (1968), Bed and Board (1970) and Love on the Run (1979), as well as the short film Antoine and Collette (which originally appeared with Truffaut's Love at Twenty in 1962). When viewed as "chapters in a book", as with Criterion's earlier boxed set The Adventures of Antoine Doinel, these stages of the young man's earlier life become all the more memorable. As a stand-alone film, though, The 400 Blows works perfectly well and is, perhaps, the best of the bunch. Completed when Truffaut was only 27 years old, it's a fantastic coming-of-age story that holds up extremely well almost five decades later.


Floating high above the head of young Antoine is a cloud of oppression: a resentful mother, a meager home life and an impatient teacher are the chief offenders, so the freedom of the streets seems to be his only outlet (aside from reading books, of course). He turns to crime, more out of simple rebellion and a desire for independence than a mean spirit---but whatever his intentions, he's ultimately heading down the path to serious trouble later in life. The theft of a typewriter leads to time spent in a detention center, largely brought upon by the lack of support from his parents. Needless to say, young Antoine has the deck stacked against him from the start---but to the film's credit, the young boy remains a likeable character despite his misdeeds.


The 400 Blows doesn't answer many questions, though; it's more of a rough sketch than a detailed painting, leading us down the path that Antoine takes without holding our hands along the way. From start to finish, this is a story rooted in independence, as comfortable in its own skin as Antoine will hopefully become.


Ironically, it's this expression of independence that mirrors Truffaut's style of filmmaking, as The 400 Blows lies right near the beginning of the French New Wave movement. Boasting a more free-flowing style of storytelling and the reliance on a more improvised atmosphere, Truffaut and his contemporaries (including Jean-Luc Godard and Claude Chabrol) would influence worldwide cinema with their work, mapping the blueprints for future filmmakers to interpret. Arguably second in line during the New Wave movement----as Chabrol's Le Beau Serge set the stage one year earlier---The 400 Blows is both an important film and a highly entertaining one. It hasn't lost much of its luster, due to the fantastic performance of Léaud, realistic characters (viewed from a slightly skewed perspective, of course) and Truffaut's excellent direction.


Originally presented on DVD by Criterion in 1998, The 400 Blows was a decent disc that hasn't aged as well as the film. The non-anamorphic transfer has since been cleaned up and enhanced for widescreen displays, while a number of bonus features were also added to the film's reissue as part of the aforementioned Antoine Doinel boxed set back in 2003. Though all of the Doinel films are worth watching, this one-disc release of The 400 Blows is an fair "downgrade" for those who don't want to pony up $100 for the complete series. Let's take a closer look, shall we?

Quality Control Department
Video & Audio Quality

Presented in its original 2.35:1 widescreen aspect ratio and enhanced for 16x9 displays, this edition of The 400 Blows shows a marked improvement over the original non-anamorphic Criterion disc (NOTE: this is the same technical presentation as the newer Antoine Doinel version). Overall, the black-and-white picture displays excellent clarity, fine detail and a smooth, film-like appearance, with no instances of edge enhancement or other digital eyesores. The 1.0 Dolby Digital Mono mix (presented in the original French) is also very clean, offering clear dialogue and strong music. Optional English captions have been provided for the main feature and French-language extras only.











Menu Design, Presentation & Packaging



Seen above, the 1.33:1 menu designs for this release are nicely-designed and easy to navigate. This 99-minute film has been divided into 24 chapters, while no obvious layer change was detected during playback. The actual packaging is especially nice, as this one-disc release is housed in a standard black keepcase along with a booklet (with a short essay by Annette Insdorf), a postcard and a Criterion back catalogue.






Bonus Features



Essentially the same release as found in the boxed set (minus the Antoine and Collette disc, of course), this stand-alone DVD is nicely packed for a lower-priced Criterion. Leading things off is a pair of feature-length Audio Commentaries: one features film scholar and author Brian Stonehill; the other contains words from Truffaut's longtime friend, Robert Lachenay. Both tracks are valuable inclusions for fans of the film, though I found Lachenay's commentary a bit more enjoyable (since The 400 Blows is a semi-autobiographical film, his more personal remarks seemed to make a better complement). Next up is rare Audition Footage (6:09 total) featuring Jean-Pierre Léaud (Antoine, below left), Patrick Auffay (Antoine's friend, René) and Richard Kanayan (one of "les enfants"). Particularly nice is the footage of Léaud "off the record"; charismatic and mischievous, it's easy to understand why the youn teenager was chosen for the part.








Up next are a few television-related segments, including Newsreel Footage (5:51) of Léaud in Cannes during the film's 1959 premiere, an excerpt from the French program Cineastes de notre temps (22:10) with Truffaut sharing a few memories about his childhood and how it shaped The 400 Blows, plus an additional Cinepanorama Interview with Truffaut (6:52, above right) regarding the film's success and his "retrospective" critique. Last but not least is the film's original Theatrical Trailer (3:35), rounding out an excellent series of bonus features. While owners of the Doinel boxed set won't have any reason to pick this up, owners of the first disc will be happy to see a few new worthwhile extras on board (NOTE: the original Criterion release contained only the commentaries, trailer and restoration comparisons).

Final Thoughts

There's no question that The 400 Blows is a must-have for fans of Truffaut and foreign films in general: this coming-of-age tale is quite a knockout, especially considering the director's young age at the time. Owners of Criterion's Adventures of Antoine Doinel boxed set needn't bother with this slimmed-down version, but those who still have the 1998 Criterion disc (or the Fox Lorber release) will be thrilled with the improvements made here. The bottom line: this is a great film with a fantastic DVD treatment, and it belongs on the shelf of any serious film fanatic. Highly Recommended.


DVD Talk Review Link: The Adventures of Antoine Doinel Boxed Set (written by DVD Savant)

---
Randy Miller III is an affable office monkey based in Harrisburg, PA. He also does freelance graphic design projects and works in a local gallery. When he's not doing that, he enjoys slacking off, general debauchery, and writing things in third person.

---
---
C O N T E N T

---
V I D E O

---
A U D I O

---
E X T R A S

---
R E P L A Y

---
A D V I C E
Highly Recommended
---
E - M A I L
this review to a friend
Sponsored Links
Sponsored Links