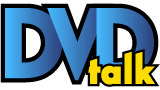 Remington Steele - Season 3
Fox // Unrated // April 18, 2006
List Price: $39.99 [Buy now and save at Amazon]
---
The Movie:



Before "Moonlighting" and Pierce Brosnan's efforts as James Bond (I still think it was a huge mistake to let go of Brosnan as Bond), there was "Remington Steele", a mystery/comedy that focused on Laura Holt (Stephanie Zimbalist), a female private eye who did all the research and apprenticed her way into excellence in her field. However, no one seems to want to involve themselves with a female detective. So, in order to get business going, she creates a fictional boss named "Remington Steele", and suddenly, the clients start coming through the door. Yet, Holt manages to keep the secret going and do the work herself, while Steele "advises".



Suddenly, a man comes into Laura's life (Pierce Brosnan), taking on the role of Steele when he answers a phone call in order to escape from potential danger. While Steele remains the face of the business, Holt gets to keep on doing her work and getting more clients. Despite being over twenty-years-old "Remington Steele" still holds up pretty darn well, as the writing is clever, the plots are inspired and Brosnan and Zimbalist make for a terrific team. Doris Roberts ("Everybody Loves Raymond") also offers a very entertaining supporting effort as fellow agency worker/secretary Mildred Krebs.



The third season of the series doesn't do much to change the formula, but the writing still remains witty and satisfying, and the series coasts fairly nicely on the chemistry between Zimbalist and Brosnan. Some of the highlights here include: "Maltese Steele" (Laura and Remington search the island of Malta for a corpse and come across an dangerous, ancient cross), "Blue Blooded Steele" (Remington and his mentor travel to England where he must prove that he's not the heir to a $12m fortune before someone kills him), "Pocketful of Steele" (Steele tries to reach out to a teenage pickpocket who's in danger), "Diced Steele" (Remington and Laura get caught up in gambling when they head to Vegas in persuit of stolen gems) and "Steele in the Chips" (Laura and Remington investigate after the inventor of a no-calorie cookie vanishes with the recipe.



45. 3- 1 25 Sep 84 Steele at It

46. 3- 2 2 Oct 84 Lofty Steele

47. 3- 3 16 Oct 84 Maltese Steele

48. 3- 4 23 Oct 84 Second Base Steele

49. 3- 5 30 Oct 84 Blue Blooded Steele

50. 3- 6 13 Nov 84 Steele Your Heart Away

51. 3- 7 20 Nov 84 A Pocketful of Steele

52. 3- 8 27 Nov 84 Puzzled Steele

53. 3- 9 4 Dec 84 Cast in Steele

54. 3-10 11 Dec 84 Breath of Steele

55. 3-11 18 Dec 84 Let's Steele a Plot

56. 3-12 8 Jan 85 Gourmet Steele

57. 3-13 15 Jan 85 Stronger Than Steele

58. 3-14 22 Jan 85 Have I Got a Steele For You

59. 3-15 29 Jan 85 Springtime For Steele

60. 3-16 5 Feb 85 Steele in the Family

61. 3-17 12 Feb 85 Diced Steele

62. 3-18 5 Mar 85 Now You Steele it, Now You Don't

63. 3-19 12 Mar 85 Illustrated Steele

64. 3-20 19 Mar 85 Steele in the Chips

65. 3-21 7 May 85 Steele Trying

66. 3-22 14 May 85 Steele of Approval



The DVD



VIDEO: "Remington Steele" is presented by Fox in 1.33:1 full-frame. Although there are some issues present, the picture quality was mostly very good, considering the age. Sharpness and detail were satisfactory, and the picture remained almost consistently crisp and well-defined, with only a couple of minor touches of softness on rare occasions.



No edge enhancement or pixelation showed up, but there were some minor instances of wear on the elements used, such as some very light dirt and a couple of specks/marks. Colors seemed a tad subdued, but still pleasing and without any smearing or other faults.



SOUND: The mono audio track seemed to be in perfectly fine shape, with clear dialogue and score.



EXTRAS: While Brosnan still doesn't contribute to the DVDs this time around, we do get some commentary appearances from the stars of the series. Three commentaries are offered: "Diced Steele" (co-creator Michael Gleason, co-star Doris Roberts and writer Jeff Melvoin), "Now You Steele It, Now You Don't" (co-creator Gleason, writer Melvoin and writers John Wirth and Brad Kern) and finally, "Steele in the Chips" (Gleason and star Stephanie Zimbalist.)



The Gleason/Zimbalist commentary is fun, as the two have a good time chatting about the making of the episode and their time working together on the show. Zimbalist wrote this particular episode, and she describes the process of working out the details of the story and getting the episode made. The other two commentaries - especially the Roberts/Gleason/Melvoin track - are also worthwhile listens.



Also included here are two featurettes: "The Baking of Steele in the Chips" and "Steele Michael". Character profiles are also included.



Final Thoughts: "Remington Steele" remains great fun - it's an energetic, brisk and involving series that offers great performances from the two leads. This third season doesn't really bring anything new to the table, but continues the forumula well, with several good episodes. Fox's DVD edition provides very good audio/video quality, along with a nice helping of supplemental features. Recommended.

---
C O N T E N T

---
V I D E O

---
A U D I O

---
E X T R A S

---
R E P L A Y

---
A D V I C E
Recommended
---
E - M A I L
this review to a friend
Sponsored Links
Sponsored Links