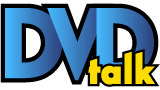 Fox // Unrated // July 11, 2006
List Price: $26.98 [Buy now and save at Amazon]
---
The Show:
Morgan Spurlock first came to prominence with his Academy Award nominated
documentary Super Size Me in which he spent an entire month eating
nothing but food from McDonald's. He's built on that theme with his
reality TV show 30 Days, the first season of which has just been
released on DVD. Each episode features a person or couple who, for
30 days, agrees to drastically alter their lifestyle to experience life
from anther person's point of view. Entertaining, educational, and
even humorous, the first season of the show, a scant six episodes, isn't
only a good reality show, it's a good TV show period.

The show keeps the style and form of Super Size Me, with animated
inserts that explain the background and give viewers the information they
need to understand the issues that the episode is dealing with. The
participants also are given camcorders to record video diaries everyday
that give a nice insight to their feelings. It's amazing what someone
will tell a camera when no one is watching.

The show bills itself as letting viewers see someone walk a mile in
someone else's shoes, and it does that, but the very best episodes are
the ones where someone is placed in a situation that is way outside their
comfort zone. How would you feel if you were a heterosexual man from
the Midwest who was going to live with a gay man in San Francisco for a
month? Or how about a devout Christian who had to live as a Muslim?
These are interesting not only because you learn about a life style that
is new/ The intriguing part is seeing someone come face-to-face with the
prejudices and stereotypes they have and how they react to that.
In many cases the participants learn as much about themselves as they do
about their hosts.

This premiere season consists of the following episodes:

Minimum Wage: Morgan Spurlock
and his fiancee, Alex, move to Ohio with only the clothes they can pack
into a backpack and suitcase and live for a month on minimum wage ($5.15
an hour). At the beginning they give a short history of the minimum
wage law and state that it was intended to give working Americans a living
wage, and then show how hard it is to actually live on that.

There's a lot to say about this episode and it's sure to start discussions
when viewed with a group of people. The costs and benefits of a minimum
wage law aside, it was interesting to see how being poor effected Morgan
and Alex's relationship, and just the way they dealt with life. One
of the most touching scenes from the entire season is when Alex starts
crying in charity store when they are given a set of dishes. An engrossing
episode that really kick-starts the series.

Anti-Aging: A man in his 30's tries
to get the body he had in college back through modern medicine. He
takes daily injections of Human Growth Hormone and weekly shots of Testosterone
along with 41 vitamins and supplements a day. Along with this he
works out and does cardio excersizes, but when his liver starts having
problems he has to ask himself if it's all worth it.

Another show that really draws the viewer in. Who wouldn't like
to have the body they had in college back? Just hearing what he was
going to do though made me cringe though. I was astounded that the
doctor he went to would assign him the huge amount of over-the-counter
dietary supplements that he did. Is it any wonder his liver, an organ
that cleans the blood, was having trouble?

Muslims in America:
A practicing Christian from West Virginia, David, says goodbye to his wife
and infant son and moves in with a Muslim family in a largely Islamic community.

The first real fish-out-of-water episode, it was amazing at the ignorance
that David possessed about the Islamic faith and Muslims in general.
Not only did he not realize that the God of Abraham that Jews and Christians
worship is the same God that Muslims pray to, but he didn't believe an
Imam (a Muslim religious leader) when he was informed of it. He also
asked his hosts if they thought there were any "sleeper cells" of terrorists
living in their city. A question that is insulting and idiotic on
many levels. David was very open to the experience though, much more
so than I thought he would be, and seeing how his opinions change and evolve
over time make this a great epsiode.

Straight Man in a Gay World: A straight
young man, Ryan, who doesn't even like the idea of homosexuality agrees
to live with a gay man in the Castro area of San Francisco.

This was the highlight of this first season. Ryan was definitely
outside of his comfort zone. Living as a member of an outcast and
hated community was something very different for the young men from the
Midwest, but he rose to the challenge admirably and was ended up being
a better person because of it. It's interesting to contrast his comments
at the beginning of the show with those at the end.

Off the Grid: Two New Yorkers who
are used to the creature comforts are flown to the Dancing Rabbit Ecovillage
in northeastern Missouri where they will live a totally self sustaining
life, growing their own food and recycling everything that they use including
their own waste.

This is a very nice episode to watch, but I don't think the Dancing
Rabbit people came off the way they wanted to. Their goal seems to
be to lead by example, showing people that it is not impossible to live
without overusing the planet's resources. Unfortunately a lot
of the ways that they live, as one participant accurately observes, won't
fly in mainstream America. Taking a shower only every five days and
keeping your shit would turn a lot of people off to the whole idea of trying
to live in a more ecologically friendly manner.

Binge Drinking Mom: A woman with
an alcoholic teenage daughter in college decides to see what it's like
to get drunk most nights like her daughter. For 30 day she has four
drinks within a two hour period. What effect will this have on her
family?

This was the only episode that wasn't very good. The whole idea
just didn't make any sense. The mother said she was doing it to teach
her daughter about the dangers of drinking, and to show her what it was
like to have a loved one with a drinking problem. The idiotic thing
was that girl didn't live at home! She was in college getting drunk
in her dorm and at frat parties. She rarely saw her mother drunk.
I'm not sure what the mother thought her daughter's reaction was going
to be either. It was obvious that the teenage was an alcoholic, drinking
till she blacks out 4 nights a week, and hearing that your mom's doing
the same thing isn't really a great incentive to stop. You can guess
the girl's reaction.

This is a great show, one that is sure to provoke discussions and make
you think as well as learn something. The only qualm I have is that
some of these could have been longer. I wish they had the time to
go even more in depth and examine the issues but a bit more. The
host families reactions and thoughts weren't shown nearly as much as the
participant's, and that would have made the show a bit more rounded.

The DVD:

---
Audio:

The stereo soundtrack is adequate for the show. Since it's a documentary
at heart, with much of the show being recorded under less than ideal conditions,
there are some problems. Some conversations are distorted, other
scenes are a little low. Most of the conversations are easy to understand
and sound fine though. There are subtitles in English and Spanish.

Video:

The full frame video is fine though not outstanding. The participants
kept video diaries and those look significantly worse than the rest of
the show. Aside from those segments the image was pretty soft and
the colors were a bit muted. This isn't too surprising for a documentary
series. The picture also has some aliasing and minor cross-colorization.
Not a bad looking show, but not an outstanding one either.

Extras:

There were some very nice bonus items in this set. All but two
of the episodes have commentaries (Off the Grid and Binge Drinking
Mom don't) with the producers and usually the participants (the single
exception is Anti-Aging.) These are usually very interesting
and offer more depth to the stories and you get to hear what the people
thing about their 30 days now that some time has passed. Well worth
listening to.

Each episode also a selection of has 'lost dairycams' in the extras
section. Running around 10 minutes on average, these consist of the
participant's thoughts that were recorded during their month experiment
but didn't make it to the final cut.

Final Thoughts:

This is really more of a series of documentaries than a reality TV show.
It doesn't have the game show aspect that is such a big part of reality
shows, and it's actually examining and making comments on American society.
It is as entertaining as a reality show however, and it makes you think
"How would I react in that situation?" This is one of those shows
that sounds kind of lame on paper, but turns out to be surprisingly good.
If you enjoyed Super Size Me, you should check this out too.
Highly
Recommended.
---
C O N T E N T

---
V I D E O

---
A U D I O

---
E X T R A S

---
R E P L A Y

---
A D V I C E
Highly Recommended
---
E - M A I L
this review to a friend
Sponsored Links
Sponsored Links