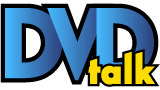 Home Alone: Family Fun Edition
Fox // PG // November 21, 2006
List Price: $19.98 [Buy now and save at Amazon]
---

Much like A Christmas Story and even It's a Wonderful Life, there aren't many holiday film lovers that haven't seen John Hughes' wildly popular Home Alone (1990). This family film follows a simple formula: take one mischievous eight year-old boy and add a large, empty house. Stir in a few bumbling robbers, a scary old man and a liberal dose of Christmas cheer. Sprinkle generously with elaborate cartoon traps. It's true that Home Alone doesn't always aim high, but there's something about it that makes the film pretty darn irresistible around the holiday season. The heavy-handed but heartfelt themes of family togetherness and growing up are a little thick at times, but the total package is still charming enough to hold our attention.


Here's the setup, in case you need a refresher: eight year-old Kevin McCallister (Macaulay Culkin) is left home alone after a rushed mix-up by his family during their departure for the airport. They're headed to Paris to visit relatives for the holidays, but Kevin looks is left alone in their large, fancy house for the time being. He's never really had a chance to take care of himself, so this means he'll have to do some adult stuff: laundry, shopping, dishes, the whole works. Unfortunately, bumbling burglars Harry and Marv (Daniel Stern and Joe Pesci) have scoped out the affluent neighborhood for weeks on end, waiting for the family's departure to finally pick the house clean. It's up to Kevin to defend his home, paving the way for the cartoon violence-infused finale.


Part of the reason such an odd and unbelievable story works is, well, because it's somehow believable to a certain extent (up until the break-in, of course). The natural progression of the story, including the mix-up that leaves Kevin at home, isn't that far-fetched given the rushed scenario. Even so, it's Culkin's performance as Kevin that makes Home Alone so endearing; he's a likeable kid, bringing the right amount of mischief and innocence to a role that anchors the film nicely. The film's timeless look was a conscious decision by director Chris Columbus---and except for the occasional product placement (Micro Machines and Lay's Crunch Tators, for example), Home Alone pulls off the illusion nicely.


Though the third act doesn't hold up as well as some might remember (if only because we're wincing at the pain more), most everything leading up to it is still pretty entertaining. Kevin's interaction with adults in the real world is effective, especially since it's one of the only times we leave the house. Harry and Marv are likeable despite their dastardly behavior, and it's still easy to admire Kevin's gangster movie trick on the pizza delivery guy. John Williams' classic score gives Home Alone a playful holiday atmosphere, while the film's pacing is fairly tight. The film still stands up to repeat viewings, especially now that many youngsters who saw it in theaters have grown up to have kids of their own.


Fox's oddly-titled "Family Fun Edition" is a long-awaited upgrade from the horrible 1999 DVD release, sporting a new anamorphic transfer and a surprisingly fun amount of bonus material. It's an easy choice for the holiday season, made even easier by the low price tag. Here's hoping we'll eventually get an upgrade to the slightly corny but entertaining 1992 sequel, Lost in New York, as well; in the meantime, at least we've got this one to dig through.

Quality Control Department
Video & Audio Quality:

Presented in its original 1.85:1 widescreen aspect ratio and enhanced for widescreen displays, Home Alone looks better than ever. This brand new 16x9 transfer is clean and clear, boasting an accurate color palette and solid black levels. The image is a bit soft overall, but this was most likely the film's intended look.


The audio presentation also gets the job done, as we're treated to a choice between Dolby 5.1 Surround and 2.0 Surround mixes (also available in French and Spanish 2.0). Dialogue is clean and clear from start to finish, while John Williams' excellent score occasionally drifts into the rear channels. Optional English and Spanish subtitles, as well as Closed Captioning, are included during the main feature only.











Menu Design, Presentation & Packaging:



Seen above, the basic and practical animated menu designs (based on the opening credits) offer smooth navigation, though the sub-menus seem a bit cluttered. The 103-minute main feature has been divided into more than a dozen chapters, while no apparent layer change was detected during playback. This one-disc release is housed in a standard black keepcase; a matching slipcover and promotional inserts are also included.






Bonus Features:



Despite the cornball name, this one-disc release boasts plenty of extras for the grown-ups. The first and best supplement is a feature-length Audio Commentary with director Chris Columbus and actor Macaulay Culkin; instead of a back-patting nostalgia marathon, this scene-specific track goes into great detail about the film's production. There are plenty of great stories pointed out along the way (some of which have been mentioned in Brian Orndorf's review), making this commentary an enjoyable and entertaining experience. Though more participants could've been interesting, it's great to see than Culkin has embraced the role that made him famous.



The newly-produced "The Making of Home Alone" (19:25, below left) is up next, and it's the most cohesive of the shorter featurettes. The bulk of this piece features plenty of comments from members of the cast and crew, including Chris Columbus, Macaulay Culkin, Catherine O'Hara, Daniel Stern, John Williams, producer Mark Levinson and others (sadly, Joe Pesci is a no-show). Among other topics, we learn about the film's general production, its lasting appeal, the on-set experience and much more---and while it's not as detailed as the audio commentary, it's certainly worth watching.



"How to Burglar-Proof Your Home: The Stunts of Home Alone" (7:02) is a brief extension of the previous featurette; this time, we focus on the film's infamous final 30 minutes. Included here are newly-recorded interviews with a few stuntmen and their coordinator, from the fun they had to the bruises they collected. The general lack of wires and other tricks made their experience especially challenging, but their success led to plenty of job offers.



"Mac Cam: Behind the Scenes with Macaulay Culkin" (4:46) includes footage shot by the youngster while the cast was filming an early airport scene. Prefaced by a few recent comments from the actor, this is a fun little extra that's worth a look. On a related note is the 1990 Press Featurette (3:53), a vintage promotional piece with comments from the cast and a few interesting behind-the-scenes clips. Pretty basic stuff, but it's still nice to have.








"Home Alone Around the World" (3:55) is a short and forgettable sequence of the film presented in various languages. More interesting is "Where's Buzz Now?" (3:02), a collection of quick interviews speculating where Kevin's brother actually ended up. Of course, the real kicker is seeing the modern-day Buzz, Devin Ratray, in character. In short: woof!


Next up is a collection of Deleted and Extended Scenes (15 clips, 16:28 total), including "The Silent Treatment", "Buzz Off", "Frank's Yank", "Undercover Crook", "Criminal Decency", "Hungry Alone", "Final Judgment", "Close Encounters of the Marley Kind", "Hello...Goodbye!", "Do You Speak French?", "A Very Harry Christmas", "Marv's Christmas Coffee", "Sleepless in Paris", "A Savvy Shopper" and "What Christmas is About". Though many of these scenes don't add much, a few entertaining moments make this gallery worth a look. Of special note is an interesting van conversation with Harry and Marv, more comments by Kevin, a few scenes with the family in Paris and a funny gag featuring Uncle Frank. More than anything, it's just neat to see extra footage after 17 years.


Also here is a personal favorite: the uncut clip of "Angels with Filthy Souls" (2:07, above right), presented in cropped 1.85:1 widescreen. As many fans know, this short gangster film was created just for Home Alone and used to great effect during several scenes. The stand-alone presentation is prefaced by a few comments from executive producers Scott Rosenfelt and Mark Levinson.


Closing things out is a mildly entertaining Blooper Reel (2:05), a Home Alone Trailer Gallery (3 clips, 5:09 total) and a few interactive Games for the kids ("Battle Plan", "Trivia Quiz" and "Head Count").


All bonus features are presented in 1.33:1 and a mixture of anamorphic and non-enhanced widescreen aspect ratios. It's odd that the bonus feature presentation wasn't more consistent, but even more frustrating is a lack of optional English captions. Overall, though, there's a surprising amount of content here, most of which fans should certainly enjoy.

Final Thoughts

What a pleasant surprise! Though the name might cause us to believe otherwise, this "Family Fun Edition" finally gives Home Alone the treatment it deserves. The main feature has held up well over the years, supported by a solid technical presentation and an entertaining batch of extras. For those who own the original 1999 release---or those who don't own it on DVD at all---this well-rounded treatment of Home Alone is worth the upgrade. Highly Recommended.

---
Randy Miller III is an affable office monkey based in Harrisburg, PA. He also does freelance graphic design projects and works in a local gallery. When he's not doing that, he enjoys slacking off, second-guessing himself and writing things in third person.

---
---
C O N T E N T

---
V I D E O

---
A U D I O

---
E X T R A S

---
R E P L A Y

---
A D V I C E
Highly Recommended
---
E - M A I L
this review to a friend
Sponsored Links
Sponsored Links