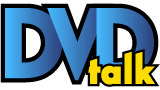 12:01 (1993 TV Adaptation)
Image // PG-13 // November 28, 2006
List Price: $9.99 [Buy now and save at Amazon]
---

It may or may not be in the same league as Steven Spielberg's Duel, but there's no doubt that Jack Sholder's 12:01 (1993) is one of the better made-for-TV films around. Loosely based on the 1973 short story by Richard Lupoff, 12:01 was first adapted into an Academy Award-winning 1990 short film starring Kurtwood Smith (Robocop); though this version has yet to be released on DVD in Region 1, the long-awaited arrival of Sholder's adaptation is great news for sci-fi fans. It blends in a bit more romance and humor than the darker short film, but this tightly-wound story of a man doomed to repeat the same day proves to be every bit as entertaining as its premise: can one person stop a tragic event if they're given enough chances?


Our story follows Barry Thomas (Jonathan Silverman - Weekend at Bernie's, "The Single Guy"), a desk jockey who witnesses the murder of an attractive co-worker, Lisa (Helen Slater - Supergirl). After he's electrocuted by a lamp that night at exactly 12:01 am, Barry wakes up to realize that the previous day's events are happening all over again. He's apparently the only person to notice this repetition, so Barry takes it upon himself to prevent Lisa's death. Whether this will stop the time loop or not is anyone's guess; for now, he's just got to keep trying.


Naturally, Sholder's film has been compared to Harold Ramis' popular Groundhog Day, which appeared in theaters the same year as 12:01 appeared on TV screens. In Barry Thomas' world, however, we're given a slightly clearer explanation of why the time-loop is happening, as opposed to the more ambiguous nature of the Bill Murray vehicle. Jonathan Silverman embodies the goofy but likeable Thomas perfectly, creating a character that you can't help but root for. He's stuck in time just like he's stuck in a dead-end job...and who can't relate to that? Supporting roles are handled well by Nicholas Surovy (Forever Young), Jeremy Piven (Entourage) and Martin Landau (Ed Wood, The X-Files).


As a stand-alone film, 12:01 has held up well since its original 1993 broadcast. It was an easy one to miss the first time around, but Image Entertainment's DVD release gives old and new fans a chance to relive it again. Originally slated as a full-blown Special Edition, 12:01 looks to have been stripped down a bit; thankfully, it now carries an appropriately slim price tag (and a great technical presentation to boot!). Let's take a closer look, shall we?

Quality Control Department
Video & Audio Quality:

Presented in its original 1.85:1 theatrical aspect ratio (quite an odd claim for a TV movie), 12:01 sports a brand-new anamorphic transfer that gets the job done. The natural color palette is somewhat muted but consistent, while only the smallest amounts of dirt can be spotted along the way. Digital problems, such as edge enhancement and pixellation, don't seem to be an issue at all. The audio is presented in Dolby Digital 5.1 or 2.0 Stereo, boasting clear dialogue and music cues. Unfortunately, no subtitles or Closed Captioning options have been included.











Menu Design, Presentation & Packaging:



Seen above, the non-animated menu designs offer a clean layout and smooth, trouble-free navigation. The 92-minute main feature has been divided into 8 cleverly-titled chapters, while no apparent layer change was detected during playback. This one-disc release is housed in a standard black keepcase and includes no inserts.






Bonus Features:



The first and only extra here is a feature-length Audio Commentary with director Jack Sholder. Though a cast commentary would've been interesting (especially since it doesn't seem as if Silverman and Slater have been extremely busy as of late), Sholder does a good job of sharing a few memories and trivia bits along the way. It's certainly worth a listen for fans of the film, but the lack of additional interviews or featurettes is unfortunate. Rights issues probably prevented the inclusion of the 1990 short film, as that alone would've added contrast to the main feature.





Final Thoughts





It's an entertaining film in its own right, but Jack Sholder's 12:01 will mainly appeal to adventurous sci-fi fans and time travel junkies. It holds up fairly well for a thirteen year-old TV movie, creating a nice blend of drama, tension, humor and intrigue during its compact 90-minute lifespan. The DVD presentation by Image Entertainment combines a fine technical presentation with only one bonus feature---but with a price point of under $10, it's really tough to complain. All things considered, 12:01 is a solid package that fans new and old should enjoy. Easily Recommended.




---
Randy Miller III is an affable office monkey based in Harrisburg, PA. He also does freelance graphic design projects and works in a local gallery. When he's not doing that, he enjoys slacking off, second-guessing himself and writing things in third person.

---
---
C O N T E N T

---
V I D E O

---
A U D I O

---
E X T R A S

---
R E P L A Y

---
A D V I C E
Recommended
---
E - M A I L
this review to a friend
Sponsored Links
Sponsored Links