List Price: $28.98 [Buy now and save at Amazon]
---
I'm not sure why the release this past Christmas of The Nativity Story, director Catherine Hardwicke's beautifully measured, thoughtful interpretation of the events leading up to Jesus' birth, was perceived as a bit of a letdown. The same critics who lambasted Mel Gibson's The Passion of the Christ for being, in their disapproving eyes, a gore-fest, sniffed haughtily and dismissed The Nativity Story as being too bland, too boring, and too "pretty," for serious consideration. Perhaps it didn't help the box office to have controversy strike at the film prior to its release. First, pandering P.C. officials associated with Chicago's Christkindlmarket, a city-sponsored festival supposedly devoted to celebrating the Christmas holiday, decided to reject any advertising from New Line Cinema concerning The Nativity Story. Their reasons: any overt symbols associated with Christianity would be offensive to non-Christians (isn't the name of the festival Christkindlmarket?). And then, the film was criticized by the Catholic Church for portraying Mary not only as a questioning teenager, but for also having a difficult birth - a notion that goes against Catholic doctrine and that somehow supposedly besmirches Mary's image.
I wouldn't describe myself in any way as religious, but I found The Nativity Story to be an exquisitely straightforward, simple rendition of Mary and Joseph's life before the birth of Jesus, a "backstory," if you will, that has been under served in previous religious films. As a lover of all things "Hollywood," I was always a huge fan of the epic Hollywood religious film, such as George Stevens' The Greatest Story Every Told, William Wyler's Ben-Hur, or Nicholas Ray's King of Kings, precisely because they were so big, cinematically. The Nativity Story, on the other hand, is decidedly more restrained in its treatment of this infrequently told story. Most of those grand Hollywood epics started with the crimes of King Herod and jumped right to the birth of Christ, leaving Joseph and Mary as rather shadowy background figures. Director Hardwicke, with the help of screenwriter Mike Rich, focus squarely here on Mary and Joseph's first meetings and eventual marriage, as well as their coming to accept the consequences of Jesus' divine conception.
Hardwicke and Rich's Mary (Keisha Castle-Hughes) is shown as a spirited, lively young girl who is not pleased to find her parents have promised her as a wife to Joseph (Oscar Isaac), an older farmer who has helped Mary's father by paying his taxes for him (unbeknownst to Mary's father). While not in any way defying her parents, Hardwicke, with great subtlety and understanding, shows Mary's conflicting emotions when she realizes she must marry a man she openly states she does not love. Observing the religious law that Mary must remain with her family for one year prior to moving in with Joseph, Mary must consider herself married to Joseph in all ways, except in sexual relations, which Mary and Joseph must not engage in until she moves in with him. Imagine Mary's emotional state when she is visited by the archangel Gabriel, who tells her she has been chosen by God to carry his child. Not only is Mary frightened of the actual birth, as any teenager would be, she is devastated at the prospect of the village and her family finding out she is pregnant - with little in the way of proof to let them know her condition was by divine intervention.
Faithful to God, and trusting in the words of Gabriel, Mary is still conflicted over what is coming (the public humiliation when it is found out she is pregnant), so she asks to go visit her cousin Elizabeth (Shohreh Aghdashloo). Gabriel has informed Mary that Elizabeth is with child, as well, by her husband Zechariah (Stanley Townsend) - another divine intervention because Elizabeth is well past her child-bearing years. Finding comfort in Elizabeth's acceptance, as well, of the prophecy, Mary now has the strength of faith to return to her home, and face the inevitable scorn of her parents, Joseph, and her neighbors. When she reveals her pregnancy, her parents are distrustful of her story, and warn her that she could be stoned for her supposed transgression. But it is Joseph who, in a visitation from Gabriel while Joseph sleeps, ultimately supports Mary and agrees to accept the child as his own. Mary is touched by his gesture, and begins to see Joseph in a different light, as a kind man who will love her and her child.
Meanwhile, King Herod (Ciaran Hinds), terrified of the prophecy of the coming king who will free the Israelites, decides to take advantage of the Rome-ordered tax census which commanded all men to return to the cities of their birth, in hopes of flushing out the coming savior who threatens his rule. Mary, deciding to stay with her husband, accompanies Joseph on the arduous trek back to Bethlehem. On their journey, Mary discovers what a devoted man Joseph is (he feeds her and their donkey, going hungry so they can remain strong), and discovers, after discussing with him the hopes and fears that all parents experience when a baby is due, that she is indeed in love with him. Joseph and Mary arrive in Bethlehem just in time before Mary gives birth, and, finding no available room anywhere, she labors in a cave used as a stable for animals. A brilliant light from a star illuminates the birth, and the three wise kings, Melchior (Nadim Sawalha), Balthasar (Eriq Ebouaney), and Gaspar (Stefan Kalipha), who have been tracking the star that portends the birth of the greatest of kings, pay homage to Jesus and Mary.
I remember reading quite a few reviews that commented on the "naturalistic" settings of The Nativity Story, either praising the director for going against the Hollywood grain of bloating historical/religious films with spectacle, or condemning Hardwicke for "boring" compositions that indicated no feel for those ancient times. With all the marvelously evocative CGI work in The Nativity Story, I would hardly describe it as "naturalistic." This religious film may not play like an epic, with spectacle scenes thrown in to please the mobs, but there is a concerted effort to evoke an otherworldly atmosphere to the proceedings, a "hyper-realistic" look to the backgrounds that is as much a stylistic choice as a thematic one. With colors reduced to beautiful steely grays and blues and browns, The Nativity Story is stunningly photographed by Elliot Davis, often producing the look of engravings for its various set-ups.
Contrary to what many critics said, Hardwicke is not at all above using Hollywood tricks, such as CGI effects, to heighten the reality of her shots. In the opening scene, where Herod's men come galloping in to slaughter the male infants of Judea, Hardwicke creates an ominous black sky with layered sheets of lightening that flicker and illuminate the ground, creating a photorealistic/illustrator comic book look to the shot. With the thundering music of Mychael Danna behind it, it's a fantastic example of Hardwick's ability to bring decidedly "fake" stylistics into her tender, naturalistic love story. As well, the final shots of Mary giving birth were attacked for having a "Hallmark greeting card" look, but I disagree with that pretentious, snooty critique. Ever since the French New Wave, critics have been suspicious of carefully composed shots, feeling somehow that real "truth" comes in messy, open frames (David Lean in particular took heat from this school of thought). But in presenting one of the most iconic images in Western civilization - the birth of Christ - Hardwicke utilizes a most determinedly formalized approach to the compositions and lighting, to create images of grandeur, solidity, and classical balance.
What's particularly rewarding about this formal approach is the seeming contrast of the naturalistic performances. While the three wise kings are played for gentle comedic relief, the main leads are suitably restrained and internal in their approaches to their characters. Castle-Hughes, who was so good in Whale Rider, gives a believable, nicely modulated performance of Mary as a questioning teenager who comes to a position of great faith when she accepts her destiny. Isaac, who has an equally tough role portraying Joseph, perhaps the least explored (in cinema) religious figure, is as well thoughtful and compelling in his low-key approach to his role. The mix of these acting choices with Hardwicke's classical designs in The Nativity Story, makes for an engaging, absorbing religious film.
The DVD:
The Video:
The widescreen, 2.35:1 enhanced for 16x9 TVs video image for The Nativity Story is stunningly clear, with no transfer factors, and deep, rich colors and absolute blacks that hold. As well, there's a fullscreen version of The Nativity Story offered, but honestly, at this point, who is still watching fullscreen DVDs of widescreen movies?
The Audio:
The Dolby Digital English 5.1 Surround mix is thunderously active during some of the action scenes. There's a English Stereo Surround mix offered, as well. English and Spanish subtitles are available, as well as close-captioning.
The Extras:
There's a teaser trailer and the theatrical trailer for The Nativity Story included here. As well, there are supposed to be DVD-ROM features included, but I found them next to impossible to access. The only thing that came up for me were links to advertising sites for New Line. If there are other extras related to the film, I couldn't access them (after 30 minutes of frustration).
Final Thoughts:
Beautifully designed, with naturalistic, believable performances, The Nativity Story is a marvelously straightforward, confident rendition of Joseph and Mary's time before the birth of Jesus -- a welcome exploration of a neglected chapter in traditional Hollywood religious films. I highly recommend The Nativity Story.
---
Paul Mavis is an internationally published film and television historian, a member of the Online Film Critics Society, and the author of The Espionage Filmography.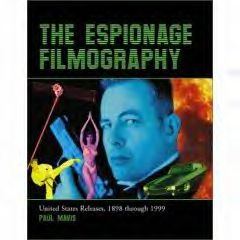 ---
C O N T E N T

---
V I D E O

---
A U D I O

---
E X T R A S

---
R E P L A Y

---
A D V I C E
Highly Recommended
---
E - M A I L
this review to a friend
Sponsored Links
Sponsored Links