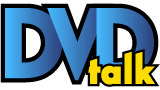 Getaway (1972), The (HD DVD)
List Price: $28.99 [Buy now and save at Amazon]
---
The second half of Warner's Steve McQueen salvo on HD DVD and Blu-ray, The Getaway reteamed McQueen and Sam Peckinpah following their collaborations on Junior Bonner and the director's quickly aborted turn behind The Cincinnati Kid. The film was a much-needed success for both of them: it re-established McQueen as a top marquee draw, and Peckinpah pointed to The Getaway as financing the movies he'd helm for the rest of his career.



McQueen stars as Doc McCoy, a skilled bank robber who got pinched and has spent the past few years holed up in a maximum security prison. He's dedicated himself to standing out as a model prisoner, but seeing his shot at parole summarily dismissed is more than McCoy can stomach. He asks his devoted wife Carol (Ali MacGraw) to pass word to master schemer Jack Beynon (Ben Johnson) to get him out, no matter what the cost. Beynon flexes some political muscle and has McCoy's parole reconsidered, but it's hardly a 'get out of jail free' card. He enlists McCoy to head up a small bank heist: nothing he hasn't done before, and at a sleepy, out-of-the-way branch with just three-quarters of a million at stake, it should be easy pickings.



Of course, it wouldn't be much of a movie if everything went according to plan. Beynon saddles McCoy with a couple of hired hands to pull off the heist -- one of 'em is trigger-happy enough to nearly botch the entire scheme, and beefy thug Rudy Butler (Al Lettieri) decides to backstab everyone in sight and tear off with the entire haul. McCoy puts a couple of rounds in him first, but Rudy eventually claws his way out of the muck, forcing a meek veterinarian and his easily seduced wife (Sally Struthers) at gunpoint to head to McCoy's preferred hideout in El Paso. McCoy is also pursued by Beynon's men after a series of betrayals leave the scheming businessman dead and bloated in his parlor, and he's nearly plugged in the back by his own wife upon learning about the other strings attached to his release from prison. The cops eventually catch whiff that McCoy spearheaded the bank heist, making the fractured couple's already tense trek to Mexico that much more dangerous.



The Getaway is often pointed to as one of Peckinpah's most commercial films, but even though it's far more accessible than something like Bring Me The Head Of Alfredo Garcia, the movie still bears its director's distinctive stamp: a brilliant opening sequence quickly and economically conveying Doc's misery behind bars, skilled editing, and controlled bursts of violence. The action may not be as frenzied as The Wild Bunch, but a sizeable chunk of its cast is gunned down at some point, with most of them taking shotgun blasts to the stomach.



There are two stand-out sequences in particular. The first sees Carol snookered by one of the oldest scams in the book, and as a con man darts off with the half-million from the heist, McCoy chases him down on a train in a tense, masterfully staged scene that would've made Hitchcock proud. Another especially memorable sequence picks up in an alleyway as Doc and his wife are ducking out of sight from a police cruiser. Just as they think they're out of harm's way, the two of them are dumped in the back of a garbage truck. Tossed around like rag dolls and buried in mounds of garbage, the two of them frantically try to avoid being crushed by the hydraulic arms of the compactor. It's the type of scene that could've been played for laughs or easily devolved into camp, but Peckinpah pulls it off perfectly.


Its cast is hit or miss. MacGraw's nice to look at but really isn't much of an actress, and considering the two leads' off-screen romance and eventual marriage in the wake of filming, their chemistry falls flatter than expected. McQueen compensates for his own shortcomings as an actor with his always-engaging screen presence, and even though Doc McCoy does knock over banks for a living, McQueen draws him as a flawed man doing the best he can with a slightly busted moral compass rather than a pistol-fanning cartoon character. McCoy's unspoken reluctance to shoot a man down certainly comes in stark contrast to more modern action heroes. Al Lettieri -- Sollozzo from The Godfather -- steals every scene he's in as a conniving heavy. Rudy beds the veterinarian's wife not because he has the slightest interest in her but purely to torment and dehumanize her husband. He's a beast devoid of any humanity and quick to smolder with rage, and my favorite shot in the movie is a glance at Rudy's completely indifferent expression when he stumbles upon the aftermath of his relentless torment. Wouldn't want to have bumped into him in a dark alley, but Lettieri is endlessly fascinating on-screen.



The Getaway devotes quite a bit of time to the relationship between its husband and wife bank robbers, but it's still unmistakably an action movie, closing with a brutal shootout in the El Paso hotel and scattering a slew of destructive car chases throughout. Viewers weaned on more frantically paced action flicks may find The Getaway to be agonizingly slow, but I found that the relaxed pacing works to the movie's benefit. Some of the twists and turns in the plot are contrived (Roger Ebert devoted nearly his entire review to the unnecessarily elaborate scheme for the heist when the film was first released), and as sweetly endearing as Slim Pickins' character is in the last reel of The Getaway, the sunny, optimistic ending seems as if it had been yanked out of another movie entirely.



Several decades later, The Getaway is still a crowd pleaser, but there's something unavoidably ordinary about it too. It's more carefully crafted than most action-dramas -- look at the disastrous 1994 remake with Alec Baldwin and Kim Basinger for proof -- but The Getaway isn't a movie likely to inspire any heated, in-depth discussions or still be on your lips months after the fact. Still, even though The Getaway is one of Peckinpah's less essential films, it's always appreciated to put on an action movie that doesn't seem gratuitous or mindless, and sometimes good is good enough.



Video: Warner made a similar misprint of The Getaway's packaging as it did with Bullitt, swapping the two films' aspect ratios. Despite what the flipside of the case claims, The Getaway is presented at its original 2.35:1 aspect ratio, and it looks fantastic in high-definition. Admittedly, its early moments in particular seem excessively dark, and the palette is dingy and heavy on browns, something that may be intended to reflect its dusty western setting. The image is crisp and smooth, richly detailed and light on the film grain I would've expected from a movie of this vintage. It's a marked improvement over the simultaneously-released HD DVD of Bullitt in that respect, and aside from potentially being a touch too dark, there really aren't any flaws of note -- the authoring seems adept, there are no nicks or specks in the source, and it's devoid of the telltale signs of excessive noise reduction. Very nicely done.



Audio: The Dolby Digital Plus audio sounds strikingly like a 35 year old mono track -- and that's exactly what it is -- but even if The Getaway isn't the most aurally impressive release, it's still reasonably robust. There's no thundering bass, of course, and the audio is obviously routed through a single speaker rather than dishing out a multichannel assault, but the film's dialogue is rendered cleanly and clearly, and Quincy Jones' score has an understated but decent presence. Nothing remarkable but no real complaints.



Monaural tracks are also offered in Spanish and French alongside subtitles in all three languages.



Extras: Although McQueen and Peckinpah are no longer with us and MacGraw doesn't seem keen on participating in DVD extras, Warner has compiled a virtual commentary with the three of them for the first ten minutes of the film, culling soundbites from vintage interviews. They each get a fair amount of time to themselves, discussing what drew them to the story and commenting on the lead characters, such as how universal and easily relatable Doc and Carol are even if they are bank robbers. They also each have their own angle to discuss: McQueen revealing that his Doc McCoy is a Bogart tribute and how he immersed himself in a maximum security prison alongside hardened criminals, MacGraw on her inexperience as an actress and her preference for working with strong directors, and Peckinpah on his response to the material and his thoughts on the movie some years later. It's too short to offer much insight but is fairly interesting nonetheless. Unlike a traditional commentary, the audio doesn't play over the movie itself, instead placing a timecoded version of the first reel of the film on the left of the screen while stills of MacGraw, McQueen, and Peckinpah appear on the right.



There is a proper audio commentary for the entirety of the film, moderated by Nick Redman and featuring three authors on Peckinpah and his films: Paul Seydor, Garner Simmons, and David Weddle. They naturally devote little time to the behind the scenes comments that typically litter commentaries, instead relating The Getaway to the rest of Peckinpah's body of work, pointing out familiar themes and how the deliberate pace of the movie would never make it past studio marketeers today. This sort of emphasis on critical analysis isn't really my usual bag, but it's a welcomed change of pace from a traditional audio commentary.



Though not directly addressed as such, one topic briefly touched upon in the commentary is what Steve McQueen hoped to get out of the score by bringing in Quincy Jones. The score for The Getaway had originally been composed by frequent Peckinpah collaborator Jerry Fielding, and the remaining extras revolve largely around his involvement with the film.



In fact, Warner has gone to the impressive lengths of reinserting Fielding's music back into the film with an isolated score. Fielding's compositions are bouncy and somewhat country-flavored, placing particular emphasis on the snare drum, while Jones' has a more traditional funk flavor, heavy on bass and accompanied by strings and a guitarist mashing a wah pedal. It's surprisingly difficult to find all that many scenes to compare and contrast the two scores -- it's often the case that one track has music and the other is silent.



The bank robbery sequence is one notable exception, and it's provided separately from the isolated score, incorporating not only Fielding's compositions but the original dialogue and sound effects. The audio is in rough shape -- the dialogue stems in particular are heavily distorted -- but its inclusion is appreciated anyway and gives a better impression what the film would've sounded like if Fielding's music had been left in place.



The late Jerry Fielding is also the focus of a half-hour featurette. Although it's named "Main Title 1M1: Jerry Fielding, Sam Peckinpah and The Getaway", that's somewhat misleading as The Getaway is only touched upon for a few short minutes. This wonderful featurette pairs
Camille Fielding, the composer's widow, with Peckinpah assistant Katy Haber as the two of them reminisce about these deeply creative men. Fielding introduces her husband's work by speaking about his early life and how he broke through the blacklist, and the remainder of featurette focuses almost entirely on the composer's tumultuous relationship with Peckinpah, even showing the text of a memo Peckinpah sent Fielding about his "overscored, pretentious" music for The Wild Bunch while screening dailies in a Mexican laundromat. The discussion about The Getaway includes notes about how unusually pleasant the experience was putting this film and its score together and how shattered Fielding was that McQueen replaced his score with one by Quincy Jones, so much so that it had lasting repercussions on the family cat. This featurette offers a sweet, charming look at these two men and is very much worth setting aside the time to watch.



A trailer gallery rounds out the extras. The Getaway, The Wild Bunch, and Pat Garrett and Billy the Kid are presented in 1.78:1 anamorphic widescreen, while Ride the High Country is letterboxed and The Ballad of Cable Hogue is full-frame.



Conclusion: The Getaway may be the less essential of the two Steve McQueen action flicks in this wave from Warner, but this conventional but still solid action-drama holds up well enough that it still comes Recommended.
---
C O N T E N T

---
V I D E O

---
A U D I O

---
E X T R A S

---
R E P L A Y

---
A D V I C E
Recommended
---
E - M A I L
this review to a friend
Sponsored Links
Sponsored Links