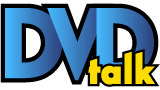 Digital Video Essentials - High Definition (HD DVD)
List Price: $34.95 [Buy now and save at Amazon]
---


The Program:

Let's start with a little bit of history. Joe Kane Productions was formed in 1982 for the purpose of improving the quality of NTSC color television, back at a time when few consumer end-users cared much about such things beyond fiddling with the 'Color' and 'Tint' knobs on their TVs every so often to "dial in" the picture to their liking. Founder Joe Kane has also acted as Chair of the Society of Motion Picture and Television Engineers (SMPTE) Working Group and in 1994 helped to form the Imaging Science Foundation. In 1988, during the infancy of what is now known as home theater, Kane released a program titled A Video Standard on laserdisc, then the highest quality home video format of choice for discerning movie watchers. That disc was the first product an average consumer could purchase to help calibrate their televisions to reach the best NTSC performance. However, it was also very technically oriented and practically required an engineering degree to use properly. As a result, Kane released the follow-up program Video Essentials on laserdisc in 1996, a stripped-down and user-friendly packaging of the same material with a focus on walking the home theater owner through the steps of TV and audio equipment calibration. Video Essentials was well designed and easy to use, and remains a reference standard that all laserdisc collectors ought to own.


With the introduction of DVD in 1997, Video Essentials made a quick transition and was one of the earliest home calibration tools available for purchase on the format. Unfortunately, something was lost in the translation.




Inexperience with DVD authoring lead to a confusing product with a terrible menu navigation system that was nearly impossible to operate. Competing products such as Avia were much easier to use and left Video Essentials as the butt of many jokes about how not to design a DVD. In response, Joe Kane Productions released the improved Digital Video Essentials in 2003. The new disc included updated test patterns specifically tailored for the latest in digital television technology, and was slightly less awful to navigate. At least DVE didn't require the viewer to use obscure buttons on their DVD player remotes that most owners probably didn't even know existed, as the first Video Essentials DVD did. Sadly, the design was still basically a mess, with the test material confusingly organized and difficult to access.


So now we're moving into the era of High Definition media, and here comes Digital Video Essentials – High Definition to blaze a trail as the first HD DVD calibration disc. Amid fears that it would be yet another JKP design disaster, lo and behold the new DVE is much improved in organization and layout. The HDi menu interface is divided sensibly into sections for video and audio, and within each the program material is arranged in an intuitive scrolling title system sort of like an iPod playlist. For each title selected, text information appears on the side of the screen explaining what the test pattern is and how to use it.


A complete bevy of video test material is available here: color bars, pluges, needle pulses, gray ramps and color ramps, overscan and SMPTE charts, luma and chroma steps, resolution tests, geometry and convergence patterns, video response sweeps, and zone plates.



The disc even includes dedicated patterns for 720p and 1080p resolutions. There's a test to verify proper 1080i deinterlacing to 1080p, though it's a very simple test that doesn't take into consideration complex cadence patterns. There's also a check for audio sync. Some of the tests a user can do on his or her own, while others require specialized equipment (oscilloscopes, color analyzers, waveform monitors, etc.) that you'll have to call in a professional calibrator for. On the audio side of things we have pink noise, test tones, frequency sweeps, subwoofer phase checks, and tests for levels and balance. The majority of these will require a sound level meter.


Most of the text instructions are written in clear English, though some of the more advanced tests are described in confusing Engineer-speak. For the most complicated tests, the disc may direct you to seek further information on the Video Essentials web site. Disappointingly, the HD side of the disc does not contain any video tutorials for helping the user to hook up their TV and audio equipment or use the calibration patterns, as were some of the most helpful parts of the original Digital Video Essentials. For those, you'll have to flip over to the standard DVD side (which is a replication of the DVE DVD) and then flip back when you've figured things out and are ready to calibrate.


Following the test patterns is a section for Demonstration Material. This 13-minute sequence starts with computer animated logos for Swelltone and Joe Kane Productions, then progresses into a montage of sharp and clear HD video imagery. Footage of a space shuttle mission is obviously recycled from the A View from Space with Heavenly Music program also available separately on both HD DVD and Blu-ray. After this can be found some animation, some city scenes (the World Trade Center is visible in a few dated shots), and aerial helicopter footage. Owners of previous Video Essentials discs will also recognize the return of the redheaded girl with flawless skin complexion. Assuming you've used the test patterns properly and calibrated your display to its best performance, all of this demo material should look superb.


The HD DVD:

Digital Video Essentials – High Definition debuts on the HD DVD format courtesy of DVD International. The disc is a Combo format release with the original Standard Definition Digital Video Essentials DVD edition on the flip side. In the case are found a printed user guide and chapter listing (which appear to apply only to the standard DVD side), as well as some color filters needed for the video calibration.


Video content on the disc is presented in its native 16:9 aspect ratio using VC-1 compression, with separate sections in 720p and 1080p resolutions for the benefit of owners of each type of display. The disc packaging indicates both Dolby Digital Plus and Dolby TrueHD formats for the audio content, but all test tones appear to be encoded in TrueHD with no option to choose otherwise. The Demonstration Material, on the other hand, is DD+ only.



HD DVD discs are only playable in a compatible HD DVD player. They will not function in a standard DVD player (unless the disc is a Combo release that specifically includes a secondary DVD version) or in a Blu-Ray player. Please note that the star rating scales for video and audio are relative to other High Definition disc content, not to traditional DVD.



Final Thoughts:

A good calibration disc is the lynchpin of any home theater installation. Every HD DVD owner should have a copy of Digital Video Essentials. Highly recommended.




Related Articles:

A View from Space with Heavenly Music (Blu-ray)

HD Review Index

High-Def Revolution – DVDTalk's HD Column

Toshiba HD-A1 HD DVD Player
---
C O N T E N T

---
V I D E O

---
A U D I O

---
E X T R A S

---
R E P L A Y

---
A D V I C E
Highly Recommended
---
E - M A I L
this review to a friend
Sponsored Links
Sponsored Links