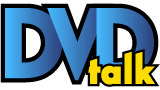 Kyle XY - The Complete First Season - Declassified
List Price: $39.99 [Buy now and save at Amazon]
---
The Series:
The last couple of years have seen more than a few SF shows premiering
on TV.  While most of them have been decent and deserved a longer
life, getting renewed after the first year (or even being able to finish
out an entire season) has proven problematic for these programs. 
One show that managed to buck that trend and managed to get picked up for
a second season is Kyle XY, a series that premiered on ABC Family
and was also shown on ABC itself.  This program about a super-genius
who mysteriously appears in the forests around Seattle with no memory whatsoever
started off with a great pilot and ended strong too.  Some of the
episodes in between weren't so hot however.  If you can make it through
those, you'll be rewarded with a good story.   The entire 10
episode first season is coming out on DVD just in time for season two's
premier this summer.

Waking up in the middle of a forest covered in some pinkish liquid,
a young man (Matt Dallas), about 16 years old, has no recollection of anything
that came before.  Wandering naked though town, he's eventually arrested
and brought to a juvenile detention facility.  There he meets Nicole
Trager (Marguerite MacIntyre), a psychologist who specializes in difficult
cases.  She's intrigued by this person who looks like a teenager but
acts like a newborn child.  He can't talk, he doesn't know how to
use the bathroom, he has to learn how to eat when he's hungry, and the
most bizarre thing of all, he has no belly button.  Where did he come
from?  Why does he have no knowledge of the world?  Why is there
no missing person's report matching his description?

Since the detention facility is a dangerous place, Nicole gets the boy,
whom she names Kyle, released into her care and takes him home.  This
doesn't sit well with the rest of the family.  Her husband Stephen
Trager (Bruce Thomas), a computer programmer, is very wary of having a
mental patient in the house.  Their son Josh (Jean-Luc Bilodeau) doesn't
want him getting into his stuff, and the skanky ho daughter, Lori (April
Matson), thinks, correctly, that it'll be harder to sneak boys into her
room or slip out at night with another person around.

They
soon discover that Kyle is an amazing person.  He's unnaturally brilliant. 
He learns to speak English in about a day, teaches himself karate after
watching a kung-fu movie, and memorizes the encyclopedia in a matter of
hours.  Not only that, he is an amazing artist who can reproduce anything
that he's seen.  He's still not sure about human customs and how to
act with people, but he's a quick study.

His innocence and charm soon win over the entire Trager family, but
Kyle is more obsessed with discovering just who he is.  The mysterious
man that is following Kyle adds an element of danger to the show, and when
a dead body turns up near the area where he was found the police think
that Kyle may be more dangerous than he seems.

The pilot episode to this series was really good.  It sets up an
interesting and intriguing mystery that really draws viewers in. 
The questions surrounding Kyle seem to multiply as the first episode progresses
and that makes it easy to get hooked on the show.  The direction was
great too.  There were some shots that I was honestly surprised that
the network allowed to remain in the show.  The scene where Kyle urinates
in his pants was very effective and worked well in the program.  The
funniest moment in the pilot was also a little gutsy.  Josh comes
home from school with a porno magazine and goes into the bathroom to 'read'
it.  When he discovers Kyle lying in the bathtub watching, he naturally
freaks out.  It's a hysterical scene and one that wouldn't have made
on to television a few years ago.

After
the pilot however, the writers decided to turn the program into a teen
soap opera, and not a good one either.  The focus shifts away from
Kyle's origin and abilities to Lori's problems with the guy she screws
Declan (Chris Olivero), and Josh's problems with school and bullies. 
(By the fourth episode or so it's revealed that Lori is a virgin though
in the pilot she's sleeping (literally) with a guy who has never even asked
her out on a date.  She also chats with her girlfriend about another
guy who put his hand down her pants, and how she hopes to "hook up" with
Declan, and how he's a "friend with benefits".  But she's a virgin. 
Riiiight.)  In each of these episodes they devote the last five minutes
to the mystery of Kyle, quite effectively too, but most the rest of the
time is taken up with teen problems and Kyle's observations on life.

I think the creators were trying to go with a Stranger in a Strange
Land type of thing, where someone who was part of the world, yet separate
from it, could comment on life.  Unfortunately these come across like
an After School Special.  There's the show where Kyle learns about
lying.  Why is it right for Stephen to lie about being late for a
meeting, but it's not right for Josh to lie about cheating on a test? 
This episode has the lines "Lying's not the way.  Like I told you,
tell the truth.  No matter what." To which Kyle's responds: "But telling
the truth can hurt."  Aren't the people this show is aimed at a little
too old to be preached at?

The show doesn't hold together well in these first episodes either. 
Events just happen randomly, they don't naturally evolve out of what has
gone on before.  A good example of this is Lori's fight with her best
friend Amanda (Kirsten Prout).  After insulting Amanda at a huge back-to-school
party (which came across as strained in the first place), Lori's friend
turns into a witch.  Amanda manages to turn all of Lori's friends
against her, ruins her first day at school, and starts making passes at
Declan.  Lori tries to apologize twice, but it falls on deaf ears. 
That is until the writers need the two to be friends again.  Lori
apologizes a third time and the two decide to become best-est pals once
more.  Why did Amanda accept that apology and not the others? 
Why would Lori want to be friends with someone who was such a bitch anyway? 
It's not a natural turn of events and feels very artificial.  The
sequence where dorky Josh gets to go skinny dipping in a hot tub with a
stone cold fox was unbelievable too.  The fact that he's bummed that
they got caught and doesn't call the heavenly creature is beyond unrealistic. 
Hell, when I was 15 I would have loved to have been in that situation and
you can bet I would have phoned her the next day.

The
show drops a lot of plot lines too.  In the second show the Trager's
discover that Kyle doesn't sleep.  At all.  By the end of the
show he's worn out and does manage to get to sleep, but from then on they
don't bring it up again.  Why does he sleep every night now? 
Could he stop sleeping if he wanted to?  Kyle also wants to go to
high school with Lori and Josh, so the Trager's enroll him in one episode. 
He makes friends with a geeky guy, achieves perfect scores on his aptitude
tests, and then....he never goes back (except to play basketball.) 
There were some interesting story lines and characters in that episode
and it's a shame they weren't developed.

Let's recap:  the pilot was great but the next few shows weren't
so hot.  Then, just when I was ready to give up on the series, it
started to get good again.  About halfway through they start concentrating
on just who and what Kyle is again and the show picks up significantly. 
Kyle finds some clues to his past that are very intriguing.  He also
discovers that he's being followed and has some flashbacks to the night
before he awoke in the forest.  This part of the series is really
good.  Each episode build upon what happened before and things start
to be revealed at a good pace.  The drama with the Trager family is
still present, but it's no longer overwhelming.   They strike
a good balance by the end of the season and this last handful of shows
manages to make up for the early episodes that were pretty dull.

This season does end with a cliffhanger, but that's not a problem since
it has been renewed for a second set of shows, 13 this year, which start
on June 11, 2007 on ABC Family.  Hopefully they'll continue on the
path the show is currently following.

The DVD:

---
Audio:

The DD 5.1 English soundtrack was good.  This isn't an action show,
so the audio wasn't incredibly dynamic but it fit the show well. 
In one episode everyone spends a rainy day indoors and the rears did a
good job of reproducing the atmosphere.  The dialog was always easy
to understand and the music was clean and clear and had a good range. 
There is also a Spanish dub track in stereo as well as subtitles in English,
Spanish and French.

Video:

Filmed in HD, these discs look great at 480p.  The anamorphic 1.78:1
image is clear with great definition.  The colors are solid and the
blacks are strong.  While there was just a little posterization in
places, aliasing and other common compression artifacts were not present. 
(A word about the aspect ratio:  According to the commentary, the
show was shot to be shown with a 4:3.  As one commentator says during
the pilot "you get to see more (on the left and right) on the DVD." 
I didn't watch this show during its original run, and I could not discover
for sure the aspect ratio that it was broadcast in.  The framing looks
fine however and I didn't notice any extraneous equipment or other items
in any of the shots.)

Extras:

Though the preliminary discs that I received for this review didn't
have all of the extras that the retail version will have, they did include
two commentary tracks.  The pilot episode includes a commentary with
actor Matt Dallas (Kyle...you think that's his real name??), co-creator Eric
Bress, and producers David Himelfarb and Julie Plec.  I enjoyed this
track.  They talk about the changes between the original concept and
what ended up on air and includes some interesting thoughts about Kyle's
true nature.  You could tell that Matt did not have a good time in
the opening scene covered in pink goo.  His description of the experience
is fun.

The episode Diving In also comes with an optional commentary
track.  This time Matt Dallas and Julie Peck (who wrote the episode)
are joined by actress April Matson who plays Lori.  This one wasn't
as entertaining.  April spends a lot of time talking about which guys
are cute (all of them) and the trio never really comes up with much interesting
to say.

One interesting bonus feature was an alternate version of the pilot. 
I enjoyed this version more than the one that aired.  It fleshed out
the Trager family more fully, which gave the show a bit more impact. 
There were some scenes of Nicole's job before she met Kyle which focus
on a patient that she could no longer help, Lori is less of a slut, and
Stephen is a TV repair man instead of computer programmer.  This version
doesn't have the sequence of Kyle walking through city naked either.

The extended final episode was less interesting.  There really
wasn't much difference; one extended scene and an altered sentence or two
and that's about it.

 

Final Thoughts:

This series started out really well, took a turn for the worse, but
then found its way again.  While the early episodes (after the pilot)
were a bit on the insipid side, if you can get past the teen soap opera
parts, the show is worth watching.  This one gets a light recommended
rating due to the uneven nature of the show.

 
---
C O N T E N T

---
V I D E O

---
A U D I O

---
E X T R A S

---
R E P L A Y

---
A D V I C E
Recommended
---
E - M A I L
this review to a friend
Sponsored Links
Sponsored Links