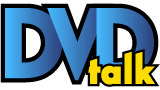 List Price: $19.99 [Buy now and save at Amazon]
---
Hailed as one of the very finest made-for-TV movies ever broadcast, the 1980 Hallmark Hall of Fame production "Gideon's Trumpet" is a tale as simple as the man who inspired it. Yet lurking beneath that simplicity is a powerhouse of a drama that celebrates the grand flexibility of the ever-evolving American judicial system.



This is the story behind a basic right most Americans now take for granted: the right to a lawyer. Clarence Earl Gideon was arrested in Florida in 1961 on charges of petty larceny and breaking and entering. Too poor to afford a lawyer, he appealed for a court-appointed lawyer; this was denied by the judge, on the basis that Gideon had no special needs requiring such a request. After he was convicted, Gideon began writing to the state court, arguing that the Constitution itself says a defendant is entitled to a lawyer, no matter the charge. (At the time, states had varying laws regarding when courts may appoint lawyers - usually only in terms of capital cases or when dealing with defendants incapable of speaking for themselves.) Gideon then began writing the U.S. Supreme Court itself, and surprisingly, they accepted the case, which would become the landmark decision Gideon v. Wainwright.



Based on the book by Anthony Lewis, "Gideon's Trumpet" supplies us with the straightforward facts of the matter, refusing to embellish the story for dramatic purposes. Director Robert E. Collins and screenwriter David W. Rintels, both TV veterans by that point, use such simplicity to lend the film a direct honesty. This is a quiet, little movie, in keeping with the overall theme of Gideon's story itself.



We end the film with Robert Kennedy's famous quote regarding the case:



"If an obscure Florida convict named Clarence Earl Gideon had not sat down in prison with a pencil and paper to write a letter to the Supreme Court; and if the Supreme Court had not taken the trouble to look at the merits in that one crude petition among all the bundles of mail it must receive everyday, the vast machinery of American law would have gone on functioning undisturbed. But Gideon did write that letter... And the whole course of legal history has been changed."



Played by an ailing Henry Fonda, Gideon here is a frail, small man - all the better to underscore the idea of how one determined man, no matter how seemingly insignificant, can change a nation for the better. Fonda is perfect casting, and not just for his weak stature (this would be among his final film roles). This is a man looking for justice, nothing more; he seems to be in this fight not for selfish reasons, but merely because he wants what's right. The spirit of Tom Joad lives on, decades later.



Fonda also lends a world-weariness to his role. Watch how he reacts to news of new mail from the Supreme Court: he doesn't budge. Good or bad, there's nothing he can do to change what's in that letter, so there's no need to hurry. He's learned in his long life to enjoy the silence and the slow pace. And when he hears the outcome of the trial, his humility keeps him soft-spoken, offering quiet thanks to the men who helped in his cause.



More importantly, the Supreme Court case is not the end of the film. Gideon, being an ornery sort, refuses to accept the idea of a retrial, convinced it counts as double jeopardy. He would've taken that all the way to the Supreme Court, too, if given a chance. (Instead, his retrial goes through as ordered, although this time with proper representation.) And through this, the movie reminds us that while the country changed around him in monumental ways, this is really just the story about one man facing off against accusations of petty larceny and breaking and entering. For all its Supreme Court doings, this story ends where it began, in a small town courthouse.



Which says so much more than had the film ended in Washington. By returning us to Panama City, Florida, we see the full effect of the higher court's decision. Big things may be decided by important men in high places, but those decisions matter in every sleepy town and every rundown courthouse in this nation of ours - and the framers of the Constitution knew it, which is why they built our most important legal document to withstand the changes of time.



The film is also a celebration of sheer intelligence. In prison, the library becomes Gideon's top resource (soon he is being sought out for advice, in a subplot that reveals the man's caring, unselfish character). The Supreme Court is shown to be a sanctuary for serious debate - where differing opinions can be respected. Abe Fortas, assigned to represent Gideon in Washington, and Fred Turner, the attorney who handled Gideon's retrial, are shown as heroes not for the things they do, but for the things they say. This is a movie about great minds at work (even if those great minds are hidden behind a prison uniform hanging limply on an aging, bony frame), and how great things can be accomplished when civil discourse and rational thought are allowed to shine.



Surrounding Fonda in this production is a cast of a lifetime: José Ferrer, John Houseman, Sam Jaffe, Dean Jagger, William Prince, Ford Rainey, Lane Smith, and, in her final role, Fay Wray. All deliver restrained performances that emphasize the quiet nature of the film. More importantly, it's a joy just to have this many eloquent speakers all delivering smart dialogue. Oh, how this movie is easy on the ears.



But it's also drama of the finest kind. Nearly three decades since its initial broadcast, it still holds a place as a triumph of televised storytelling.



The DVD



Video & Audio



Presented in its original 1.33:1 full screen format, "Gideon's Trumpet" suffers at times from its age - a few print scratches are noticeable in certain scenes, and the whole film comes with a slightly grainy, soft look. Still, Acorn Media seems to have done the best they can with such material, as all problems are with the source itself; no digital flaws are present.



The soundtrack is offered in an unassuming Dolby mono. There's no need for a polish on a movie this gentle and talk-heavy, and the original soundtrack comes across just fine. No subtitles are provided.



Extras



The disc includes filmographies for each of the large main cast, plus a biography added for Fonda himself.



Packaged in the keepcase is an insert with brief production notes written by Anthony Lewis.



Final Thoughts



While disappointingly light on supplemental material (especially with a title like this, when extra historical information would be very welcome), the movie itself is a must. Considering that this is about as good as it'll ever look and sound (video releases for this title have been rare), I'd say pick it up while you can. Highly Recommended.
---
C O N T E N T

---
V I D E O

---
A U D I O

---
E X T R A S

---
R E P L A Y

---
A D V I C E
Highly Recommended
---
E - M A I L
this review to a friend
Sponsored Links
Sponsored Links