Frankie & Annette MGM Movie Legends Collection (Beach Party, Muscle Beach Party, Beach Blanket Bingo, Ski Party, and more)
MGM // Unrated // July 10, 2007
List Price: $39.98 [Buy now and save at Amazon]
---
These are not "good" films.
And they're wonderful.

M-G-M and 20th Century-Fox have re-released four of the celebrated Midnite Movies flipper disc double-features (here renamed M-G-M Movie Legends Double Feature), and packaged them in a boxed set titled Frankie & Annette: M-G-M Movie Legends Collection. Movies included here are: 1963's Beach Party and 1964's Bikini Beach; 1964's Muscle Beach Party and 1965's Ski Party; 1965's Beach Blanket Bingo and 1965's How to Stuff a Wild Bikini; and 1966's Fireball 500 and 1967's Thunder Alley. As you can see from that list, if you're looking for a complete AIP (American International Pictures) classic "beach party" series here, two titles are missing: 1964's Pajama Party and 1966's The Ghost in the Invisible Bikini. If you have any of those great, out-of-print Midnite Movies discs of these titles, and are wondering if the Frankie & Annette: M-G-M Movie Legends Collection contains any new transfers or extras, it doesn't. These are the same exact transfers, with even the same text information on the back (including small reproductions of the original posters); they've just been reduced to slimcases with the new M-G-M Movie Legends moniker.

During the early 1960s, in that sweet screen time between the existential angst of Brando and Dean, and the coming counterculture revolution starring the likes of Hoffman and Fonda, Walt Disney and Doris Day ruled the suburban movies screens and drive-ins of America, and American International Pictures, home to Vincent Price and rubber monsters and tame teenage punks like John Ashley, decided to get in on the action. Although they became the signature studio for the "beach film" subgenre, AIP didn't invent it (Gidget had been a big hit for Columbia and Sandra Dee back in 1959, and you could even make a case for the Hope/Crosby Road pictures being an antecedent). And if AIP founders Samuel Arkoff and James Nicholson had had their way with Beach Party, the first film in the series, it would have stayed comfortably within the traditional AIP exploitation guidelines of troubled kids and plenty of sex.

But when William Asher (producer and director of TV's Bewitched) was approached to direct, he wanted Beach Party to represent all the kids out there who weren't having a particularly hard time adjusting to adolescence, all the suburban kids who played by the rules, who enjoyed their carefree summer vacations away from school, and who engaged in the same kinds of age-old, yet essentially innocent, sexual give-and-take games that "teenagers" Frankie Avalon and Annette Funicello acted out on the screens. With their teasing suggestions of having sex (but never actually going through with the act), and their farcical attempts to make each other jealous with other temporary partners, Frankie and Annette were the teenaged equivalent of cinema superstars Rock Hudson and Doris Day, providing ever-so-slightly naughty thrills in a decidedly innocent package, aimed directly at the teen fans who may have thought older Doris and Rock fun, but definitely "squares" like their parents.

I suspect that most critics today would describe these movies as out-and-out fantasies, and they'd be right, up to a point. Of course, kids back then had premarital sex, they became pregnant, most kids had to work during their summers (something the stealth-wealthy "beach party" kids never do), and their relationships were fraught with real emotional crisis as opposed to the "wink wink" goofiness of these comedies. But most movies idealize or at least romanticize their subjects (even something as gritty as The Godfather essentially romanticizes gangsters and their actions), and it's important to remember that back in 1963, teenagers were expected to act differently than they do now - at least on the surface. So it's not surprising that kids back in the early and mid-60s went for these "beach party" movies in a big way. They recognized up on the screen kids not too much different than themselves. Girls nodded in agreement as they watched Annette fend off the always amorous but commitment-shy Frankie, while guys suffered along with Frankie, wondering why their girlfriends weren't more "accommodating" before that ring went on their fingers.

Viewed today, the "beach party" movies offer a hermetically sealed cinematic world of bikini-clad babes, dancing in the sand, singing along with Frankie and Annette in between their eternal battle of sex before commitment, while fending off the distinctly non-threatening threats of oldster cycle punks the Rats and Mice, lead by Eric Von Zipper (Harvey Lembeck). Proof positive that the "beach party" movies - and the teenagers of the early sixties - had moved beyond the original teen rebels Brando and Dean, Von Zipper and his henchmen are viewed as ridiculous throwbacks to an era that no longer fits in with the sun, music and surf of these healthy, relatively well-adjusted kids. Von Zipper, overweight and relatively "old" (Lembeck was 40 when Beach Party filmed) - two big no-no's in the teen world - represented the leather-clad punks from the early 1950s who never outgrew their "rebellions without a cause," an existential state of uncertainty which seemed all the more ridiculous to audiences when set against the tanned, scantily-clad, happy teenagers they tried to menace. Hot dogs and soda pop (never beer), dancing in the sand, singing duets on the beach, while having cool adventures drag racing, skydiving and downhill skiing, were the fantasy film expressions for suburban teens in the early sixties (fueled also by the explosion of beach music by groups like The Beach Boys and Jan & Dean), before the cinematic world changed again with the counterculture chic of the late 1960s.

Let's look at the individual films in the Frankie & Annette: M-G-M Movie Legends Collection box set, by order of their release.
---
BEACH PARTY
On the spectacular beaches of Malibu, California (specifically Paradise Cove), teenagers Frankie (Frankie Avalon) and Delores (Annette Funicello) arrive at a secluded beach house for a fun summer vacation. Frankie secretly intends for it to be a "private" vacation, but Delores tricks him and invites the whole surfer gang to stay there, as well. Frankie, upset with Delores' stalling tactics, gets advice from the other guys, who tell Frankie to "put her down" by going out with another girl; in this case, the Marilyn Monroe look-alike, waitress Ava (Eva Six).
What the kids don't know is that their frolics on the beach are being filmed and audio recorded by Professor Robert Orwell Sutwell (Bob Cummings), an anthropologist/sociologist studying the American teenager for similarities with more "primitive" native tribes. Aided by Marianne (Dorothy Malone), his attractive assistant (who has feelings for the dense professor), Sutwell feels he needs to get closer to the group to truly understand their lingo and "mating habits." Going to the popular hang-out Big Daddy's, run by beatnik poet Morey Amsterdam's Cappy Caplan ("I will walk among you"), Sutwell rescues Delores from aging "Wild One" motorcycle gang leader Eric Von Zipper (Harvey Lembeck), by utilizing a potent "Oriental Physio-Psycho Philosophy" maneuver called the "Himalayan Time-Suspension Technique," rendering Von Zipper paralyzed. Delores, seeing an opportunity to make Frankie jealous, is taken with Sutwell's gallantry, and falls for him.
Meanwhile, Marianne, jealous of Sutwell's increasing attention to Delores, decides to leave his employ, while Sutwell fends off the misguided attention of Delores, who essentially agrees to be "his first." When Von Zipper returns at night to kidnap Delores, he fails, but Delores and Sutwell are caught in an innocent, yet compromising position. Frankie confronts the Professor at his beach house, and discovers the gang is being used as case studies by Sutwell. But Sutwell sets the record straight about Delores, just in time for the gang to protect him when Zipper's "army" comes to pound the Professor and the surfers.
All of the ingredients for later "beach party" films are found here in Beach Party, a formula that AIP would mine until the series burned out four short years later. The opening sequence, with Frankie and Annette singing the catchy theme song, immediately sets the circumstances and tone of this piece, as well as for subsequent sequels. School is over (at least temporarily), money or a job is not a concern (Frankie has his car and neither one ever mentions money needed for food or entertainment), parents are nowhere in sight (one assumes they're either high school seniors or college freshman), the beach is free of people (they shot these films during the winter, when the beaches were empty), and we're alone -- let nature take its course. As the song says, "Vacation is here! Beach party tonight!" And while Annette and Frankie try to force each other over to their own way of thinking (Marriage=happiness; sex before marriage=necessity), the songs keep coming. Legend Dick Dale and the Del-Tones show up, playing some wicked guitar riffs, while Frankie and Annette get their own numbers, as well. The title tune is the best, but Frankie's Don't Stop Now, with some eye-catching female dancers, is a highlight, too. However, I would imagine some women viewers today will look askance at Annette's pre-feminist Treat Him Nicely. Even Malone gets in on the act (rather badly), singing along to a recording of Annette doing Promise Me Anything.
It's easy to see why Beach Party was such a success with kids back in 1963. Funicello and Avalon, both highly personable performers (and big stars already with the teen crowd), have a natural chemistry together; they're such a cute couple, smiling a mile wide across the Panavision screen while singing the title song, that their appeal is infectious. What parent wouldn't lend their kid a couple of bucks to see those nice kids have a good time at the beach? Headliner Bob Cummings brings quite a bit of improvisational finesse (according to Asher) to his funny, stuffy character; lines like, "It's the Samoan Puberty Dance all over again," and "Aggression. Definite aggression" as he watches Von Zipper wind up, are consistent laugh-getters. It's a shame he wasn't recycled like the rest of the cast in the following sequels. However, the talented, gorgeous Malone is utterly wasted as Marianne; her part is so small and insignificant, it's a wonder the Academy Award-winning actress took it in the first place. And Lembeck is quite funny as the retro-Brando wannabe, Eric Von Zipper, who refers to his anyone in earshot as "You stupid," and who gets the best line of the movie when, while watching his Rats and Mice get creamed by the surfers, he says in wonderous Brooklynese, "I got an army of stupids!"
Asher, shooting and editing for maximum incoherency, keeps everything light and breezy, maintaining an admirable cartoon anarchy to many of the scenes. Lembeck is the most obvious choice for such visual exaggerations (in Beach Blanket Bingo, he's cut in two by a buzzsaw), with his cycle having a mind of its own and of course, Zipper giving himself "the finger" learned from the Professor's Himalayan Time-Suspension Technique (did kids back then laugh at that silly, tame joke?). The deliberate aping of silent film gags and pacing (silent comedies were once again popular on product-hungry early sixties TV, as well as being repackaged with sound effects and music by movie producers like Robert Youngson), a technique repeated and expanded throughout the series, no doubt tickled the young audiences as both corny and funny. After all, as anyone who has seen a Three Stooges short recently can tell you, a pie fight (the finale of Beach Party) is always going to get laughs. And the ridiculously fake rear-projection scenes of the principles surfing probably elicited guffaws, as well (movie audiences weren't that technically naïve back then). Innocence, high spirits, a sense of freshness and youth, and cinematic ineptitude of the highest (and most delightful) order, mark Beach Party as a goofy drive-in classic, and a legitimate icon in the exploitation ranks of American film.
The DVD:
The Video:
Anamorphically enhanced, the 2.35:1 widescreen image for Beach Party looks quite good, except for occasional grain and scratches. Colors are for the most part bright and consistent.
The Audio:
The Dolby Digital English mono track sounds sharp and clear (and no doubt better than when most kids heard it through their drive-in speakers). Subtitles are available in French and Spanish, with close-captioning also available.
The Extras:
There's an original theatrical trailer for Beach Party included here.
Final Thoughts:
A cartoonish teen musical, brought in on the super-cheap with zero expectations, and which went on to become a huge hit, Beach Party is a time capsule from a more innocent - though no less knowing - time, which still delivers a good number of laughs. The songs are fun, the cast spirited, and the atmosphere light and fluffy. It's highly recommended.
---
MUSCLE BEACH PARTY
It's Easter vacation this time, and the gang, led by Frankie (Frankie Avalon) and Dee Dee (Annette Funicello), is heading to their favorite surfing spot on the beach. Unfortunately, the surfers are menaced this time not by Eric Von Zipper and his "sickle" punks, but the body builders under contract to Jack Fanny (Don Rickles), who demand that the surfers stay on their side of the beach - or else. Before real trouble can start, a helicopter arrives from an off-shore yacht, carrying the owner Julie (Luciana Paluzzi), an Italian contessa, and her business manager, S.Z. Matts (Buddy Hackett). It seems that Julie has spotted her dreamboat, Flex Martian (Peter Lupus, here billed as "Rock Stevens"), and she wants to buy him. Literally. S.Z. makes arrangements with Fanny to buy the entire "Mr. Galaxy" squad (I love their names: Riff, Tug, Sulk, Biff, Mash, Clod) in exchange for building a whole string of health spas with Jack Fanny's name on them (a take-off, one assumes, on Vic Tanny's).
But Jack's plans don't go over well with his unseen silent partner, Dr. Strangdour (Peter Lorre), a fitness freak and the "strongest man in the world." Meanwhile, after hearing him sing, Julie decides she wants Frankie now, and tempts him with a recording contract. But when the gang gets a load of Frankie's swelled head, they drop him. As well, S.Z., who cares about Julie, tells Frankie what his life is really going to be like as the "kept" man of a rich, beautiful woman (where do I sign up?). Just when all romantic entanglements are solved, Jack Fanny returns with his "army," and sets upon the surfers at Cappy's (Morey Amsterdam) hang-out.
Certainly more outrageous than the previous Beach Party, Muscle Beach Party is weirdly schizophrenic in its tone, alternating "serious" dramatic scenes involving the romantic politics between Frankie, Dee Dee, Julie, and S.Z., with bizarre, almost surreal comedic moments, making Muscle Beach Party one of the more memorable entries in the series. Frankie, shown smoking (!), angrily puts out to Dee Dee his Code: he wants nothing more than to ride the next big wave. Domesticity is Nowheresville for him. He wants his world "free," he sneers, with "no bills, squares, or bombs." It's a strangely "serious" moment in a "beach party" film (Avalon, a good light comedian, is less successful as a dramatic actor, as will be seen in Fireball 500), and there are other such moments, as well, in Muscle Beach Party, including the entire Julie subplot, where Hackett discusses her empty, la dolce vita lifestyle, and where she tangles both with Dee Dee and Frankie over issues of love.
Contrast these heavy scenes with Rickles going off the hook, screaming hysterically to have the surfers' eyes gouged out by his henchmen, or the really quite hilarious slapstick finale, where the surfers battle the bodybuilders, complete with people smashing through brick walls, or a surreal clip of a girl viciously slugging a guy repeatedly in the stomach, looped over and over again. Or the utterly bizarre Peter Lorre scenes (is he the one growling like an animal when he's heard, but not seen, in his first few scenes?), particularly the moment where he upbraids his "young punk" of a son, Flex Martian (love that name), telling him he's much too young to be chasing girls. Lorre grabs Flex's ear to lead him off, while Flex pathetically whines, "Please, Papa, don't spank me! Don't spank me, Papa, please!" as Lorre shuffles him off camera. It doesn't get much weirder (or funnier) than that in a "beach party" movie, making the half-serious/half-bizarre Muscle Beach Party all the more odd and charming.
Most of the cast is back for this second outing, although Harvey Lembeck's Von Zipper is conspicuously missing. Rickles is a more than adequate replacement, though, while Paluzzi is just flat out yummy as the bored, rich contessa (Asher can put in as many close-ups of my favorite Bond villainess as he likes for my money). Lorre, always campy to begin with, is hilarious as Dr. Strangdour (I love his bizarre office with the needlepoint sign that says, "STRENGTH"); too bad he wasn't in more scenes. Frankie and Annette get to sing a few songs (they each get to sing the sappy A Girl Needs a Boy by regular "beach party" songwriters Guy Hemric and Jerry Styner), but someone really inched up the echo chamber effect too strongly; it sounds like they're singing at the bottom of an empty pool. Probably most notable as far as the music goes for Muscle Beach Party is the first film appearance of Stevie Wonder, billed as "Little Stevie Wonder," who sings the clappy Happy Street. The producers must have liked it so much, they brought it back for the end credits, starting a tradition with the series of having a dance montage at the film's end.
The DVD:
The Video:
The anamorphically enhanced, 2.35:1 widescreen video image for Muscle Beach Party is excellent, with minor, occasional scratches and dirt not at all detracting from the solid colors and sharp picture.
The Audio:
As with all the movies here in the Frankie & Annette: M-G-M Movie Legends Collection, the mix is exactly the same as the original theatrical presentation: big fat mono. It's clear and strong. Subtitles are available in English, French, and Spanish. Close-captioning is also available.
The Extras:
There's an original theatrical trailer included for Muscle Beach Party included here.
Final Thoughts:
A real oddity in the AIP official "beach party" series, Muscle Beach Party trades off heavy, serious scenes of Frankie telling Annette where to get off with her constant marriage hectoring (relax, he caves at the end), and Luciana Paluzzi lustfully buying up men to satisfy her urges, with bizarre, surreal scenes of comedy courtesy of Don Rickles, Peter Lorre and the Mr. Galaxy squad. Most enjoyable. I highly recommend Muscle Beach Party.
---
BIKINI BEACH
It's summer again, and the gang, once again headed by Frankie (Frankie Avalon) and Dee Dee (Annette Funicello) now decked out with a funky, thatch-covered truck and a caravan, are headed for the beach. Once there, instead of fending off the routine advances of the boys, the girls find a new diversion in British Wave singing sensation, The Potato Bug (Frankie Avalon, in a dual role), who is camped out on the beach in his luxury tent. Unfortunately, the kids may not have long to get to know him, because multi-millionaire developer/newspaper publisher Harvey Huntington Honeywagon III (Keenan Wynn) wants the beach closed so he can expand his senior citizen complex. And he sets out to do this by proving the nice, innocent, fun-loving American kids are in actuality, sex-obsessed mental defectives who can be bested in their favorite activities by even as lowly a creature as an ape - namely Clyde (Janos Prohaska, in an ape suit), Honeywagon's pet.
But schoolteacher Vivien Clements (Martha Hyer) doesn't take too kindly to Honeywagon's editorials slamming her students, and goes to make her case to Honeywagon. Meanwhile, Frankie is jealous of The Potato Bug, who's making successful time with Dee Dee. He challenges the British singer to a drag race, courtesy of Big Drag's (Don Rickles) rail job. But Frankie doesn't count on Eric Von Zipper (Harvey Lembeck) getting in on the act, sabotaging the race to aid Honeywagon's efforts to defeat the surfers.
Bikini Beach is an amiable addition to the "beach party" series, with Rickles and Avalon as the standouts in the sometimes wordy story. Rickles, returning to the series as sort of the successor to Morey Amsterdam's Cappy character (Rickles now runs a club called Big Drag's Pit Stop), suffers along with the corny jokes ("I used to be Jack Fanny, but that's all behind me now") and having to play alongside a guy in an ape suit, quite well. He hasn't started to insult people yet (that comes in Beach Blanket Bingo), but the whining, dejected delivery of his lines ("Clyde, stop touching my bird") is consistently funny. Avalon is the real surprise here. Playing the silly Beatles send-up, The Potato Bug, Avalon seems suddenly liberated behind that mop-top haircut and those goofy glasses. Giggling hysterically, his eyes popping out behind his John Lennon glasses when Von Zipper tries to give him "the finger," Avalon is excellent in this funny take-off on British Wavers (it's no wonder Avalon is obviously enjoying sending up those singers, considering the fact that they knocked American teen idol singers like himself off the charts in the early to mid-60s).
He also manages to score one of his best songs, sung as a duet with Annette, in the lovely Because You're You. Sung as they stroll along the beach (a rear projection shot that will be used for similar scenes in subsequent beach movies), this sequence is a quintessential "beach party" moment. Frankie and Annette, dressed nicely, walk along the sand in the moonlight, gazing and smiling into each other's eyes, singing a charming, beautifully simple little tune (by AIP regulars Hemric and Styner), while the waves lap against the shore. It's a moment out of the "beach party" series that really feels "big screen," and the two genial performers pull it off with charm. Keenan Wynn, who would get stereotyped into blustering, bellowing roles like Honeywagon's (a Hollywood in-joke name: "honeywagon" is an on-set trailer toilet), is fine as the millionaire developer, but good actress Martha Hyer, much like Dorothy Malone in Beach Party, is completely wasted here in a do-nothing part.
In an effort to keep the series from getting too stale, the characters don't just hang out on the beach, they also engage in a suitably cool "California" recreation: drag racing. Drag racing isn't the most visually interesting type of racing to film, and it doesn't really serve any purpose here other than to provide a suitable sparing environment for Frankie and The Potato Bug. Indeed, returning director William Asher seems much more interested in the Keystone Kops-type chase and big fight finale, than in racing. The final fight, although funny (people going flying straight up into the air when hit with an uppercut), is too reminiscent of previous Muscle Beach Party's fight to really stand out on its own (although Boris Karloff's cameo at the end is pretty funny: as he watches the girls fight, he proclaims, "Monsters!") At this point with Bikini Beach, with its familiar looking finale, it's apparent that the series is already starting to repeat itself.
The DVD:
The Video:
Unfortunately, the letterboxed, 2.35:1 video transfer for Bikini Beach is non-anamorphic. It can be soft at times, too, although the color is strong.
The Audio:
As with all the movies here in the Frankie & Annette: M-G-M Movie Legends Collection, the mix is exactly the same as the original theatrical presentation: big fat mono. It's clear and strong. Subtitles are available in French and Spanish. Close-captioning is also available.
The Extras:
There's an original theatrical trailer for Bikini Beach included here.
Final Thoughts:
A consistently funny sequel, thanks to Avalon's spot-on impersonation of a British rock star and Rickles' Big Drag, Bikini Beach does show signs of wear and tear on the series, with a note of repetition starting to creep into the gags. I recommend Bikini Beach.
---
BEACH BLANKET BINGO
It's summer again (what else?), and the gang is on the beach, swinging to their portable transistor radios. Suddenly, they spot a skydiver do a free fall from a small plane, and land in the ocean. Rescuing the gorgeous blonde singer Sugar Kane (Linda Evans), what Frankie (Frankie Avalon) doesn't know is that Sugar didn't really do the jump; Bonnie Graham (Deborah Walley) performed it as part of a publicity stunt orchestrated by Sugar's pushy manager, Bullets (Paul Lynde). Although Frankie doesn't like to be pushed into anything like publicity he didn't ask for, he agrees to show up and see Sugar perform later at Big Drop's (Don Rickles) place. Dee Dee (Annette Funicello) isn't exactly happy with Frankie's obvious interest in Sugar, which suits Bonnie's pilot boyfriend Steve Gordon (John Ashley) just fine; he'd like to make the switch over to Dee Dee (and Bonnie wouldn't mind having Frankie, either).
But of course, trouble comes in the form of the Rats and Mice, the "sickle" gang led by forty-something teen rebel, Eric Von Zipper (Harvey Lembeck). Spotting Sugar Kane ("I think I adore her!"), Zipper makes a plan to kidnap Sugar (hey, didn't that happen in another one of the other movies?), while Dee Dee decides she's going to learn how to skydive, to teach Frankie a lesson, after he chickens out going up against Steve. And if that isn't enough, Bonehead (Jody McCrea) falls in love with a real, live mermaid Lorelei (Marta Kristen). Look out when everybody starts chasing everybody else during the film's frantic finale.
Quite a few fans regard Beach Blanket Bingo as the best "beach party" movie, and it's hard to argue otherwise. Plot-wise, there's quite a bit going on here, in comparison to other entries' more simplified plots. Frankie has a rivalry with Steve, as well as problems with Dee Dee; Dee Dee definitely wants to show her independence, Sugar Kane's character has quite a bit of business (she even gets to sing two of her own songs); The Hondells perform; Eric Von Zipper finally gets his own production number; Puss and Boots (Alberta Nelson and Myrna Ross), two of Zipper's "Mice," actually get to say a few lines; Steve and Bonnie play like the teen set's Who's Afraid of Virginia Woolf?'s George and Martha, backbiting each other; Buster Keaton shows up for some silent-era shtick; Bonehead is given an actual subplot of his own (and a good one, too), real-life weirdo Timothy Carey makes a memorable villain in South Dakota Slim; Rickles breaks the fourth wall and insults the real Avalon and Funicello to their faces, and Paul Lynde sneers at everybody. In other words, there's something for everyone in Beach Blanket Bingo.
There's a noticeable zip to the proceedings this time, with a fantastic opening title sequence that employs some cool zither-like guitar riffs and freeze-frame editing, before the catching title tune comes up (you really can't beat that clever title, either). Perhaps it was the top-heavy cast this go-around, or the genuinely funny one-liners coming out of Lynde and Rickles, that goosed up the pace, but whatever the reason, Beach Blanket Bingo probably sticks in most viewers' minds as the quintessential "beach party" film, and with good reason.
Frankie and Annette, a bit sidelined this time due to the increased plot lines and characters, manage to have a fun duet called I Think You Think that's another little gem with a catchy, plunky melody line. It's great to see Lembeck, a bona fide Broadway star in his own right, finally get his own production number; his Follow Your Leader song, performed at his pool hall hang-out (Zipper has pictures of his idols, Hitler and Mussolini, hanging on the wall next to his), is pretty funny. And Linda Evans looks like a Barbie doll come to life, singing her two chirpy songs, He's My New Love and He's My Fly Boy - although I'm pretty sure she's dubbed on those tunes. Particularly affecting - I can't believe I'm actually going to write this - is Bonehead's romance with mermaid Lorelei. Jody McCrea, son of movie star Joel McCrea, may not be Cary Grant, but there is something rather sweet and gentle about his interactions with Lost in Space's Marta Kristen (whose overbite is from heaven). Their final parting, shot by master cinematographer Floyd Crosby (Murnau's Tabu) in dreamy moonlight, is quite evocative; their romance is certainly the most believable, realistic one to come up in any of the "beach party" movies.
But let's face it: Beach Blanket Bingo belongs to the comedians. Some people find it sad that the silent film genius Buster Keaton was reduced to such vehicles as Beach Blanket Bingo at the end of his career, but it's important to remember that such roles brought a financial stability in his later life that was most welcome to Keaton. And for a performer like him, any role that allowed him to knock out some gags for an audience, was a good one. Lembeck, as usual, is great as Zipper. When he busts in on Sugar Kane's promotional party, the film kicks into high gear. Making a spectacular entrance (his motorcycle crashes through the wall, and he goes sailing through the air, landing in a fish tank), Lembeck mixes it up with Lynde, whose every single line reading in the film, is hysterical. There's a moment where Lembeck says something obviously offensive to Lynde's heightened sensibilities, and Asher shows Lynde swallowing back his own vomit, which may be the single funniest moment in the entire series. Lynde can't help but be funny from the minute he's on here in Beach Blanket Bingo. Watching Sugar Kane sing, Lynde's reaction shots, which range from testiness to incomprehension to outright disgust, are a marvel.
Not to be outdone, Rickles gets a chance to do some ad-libbing from his nightclub act, setting upon poor Frankie Avalon (who doesn't look that amused, quite honestly), calling him too old and a poor singer. Funicello, who laughs delightedly, also gets insulted for having a bad personality. It's the highlight of the film, and just a small peek at the genius of Don Rickles' insult humor. Director Asher, perhaps sensing that each new "beach party" film had to top itself, pulls out all the stops for a madcap, silent film-inspired chase, with a bit of Perils of Pauline thrown in for good measure (Sugar Kane is to be buzzsawed at South Dakota Slim's mill, but it's Zipper who gets sawed in half - and walks away in two). The final two "beach party" movies would fail to come even close to the manic energy of Beach Blanket Bingo, the true highlight of the film series.
The DVD:
The Video:
The anamorphically enhanced, 2.35:1 widescreen video transfer for Beach Blanket Bingo is solid, with a sharp, clear picture and good color values.
The Audio:
As with all the movies here in the Frankie & Annette: M-G-M Movie Legends Collection, the mix is exactly the same as the original theatrical presentation: big fat mono. It's clear and strong. Subtitles are available in French and Spanish. Close-captioning is also available.
The Extras:
There is an original theatrical trailer for Beach Blanket Bingo included here.
Final Thoughts:
Probably the best known title in the AIP "beach party" series, Beach Blanket Bingo certainly has the best story, along with the funniest comedy bits, expertly performed by Keaton, Lembeck, Lynde and Rickles. I highly recommend Beach Blanket Bingo.
---
SKI PARTY
Guess what? No gang, and no beach (at least until the final scene). College losers Todd Armstrong (Frankie Avalon) and Craig Gamble (Dwayne Hickman) can not succeed with women, particularly with friends Linda Hughes (Deborah Walley) and Barbara Norris (Yvonne Craig). Realizing that if they're separated from the girls over spring break (the girls are going on a skiing holiday with the school's ski club), Linda and Barbara are bound to lose whatever slight interest they originally had in the boys, particularly when the ski club's president is BMOC stud Freddie Carter (Aron Kincaid).
Tagging along on the trip, the boys suddenly realize they can't ski, so to stay close to the girls, and to learn how to ski, they disguise themselves as two female English exchange students. Somehow, the boys find out what makes girls tick, and they improve their chances with Barbara and Linda when they're back to wearing men's clothes. But a chance encounter with va-va-vavoom ski instructor Nita (Bobbi Shaw) drives Frankie crazy (and enrages Linda), while Craig - as a girl - is pursued heavily by love-sick Freddie. Will all their romantic entanglements gets squared away, before the snow melts?
An overlooked, underappreciated off-shoot of the AIP "beach party" series, Ski Party has a new screenwriter, Robert Kaufman (Freebie and the Bean, Love at First Bite), and a new director, old pro Alan Rafkin (The Ghost and Mr. Chicken, Angel in My Pocket), giving Ski Party a nice little lift out of the same William Asher rut that the "beach party" movies were rapidly slipping into. Annette makes just a cameo appearance here, as the boys' sexy professor, with Avalon and Hickman now the "fun couple." Obviously, there's more than a slight similarity to the Billy Wilder masterpiece, Some Like it Hot, and by straight comparison with that classic, Ski Party suffers. But taken on its own, it's not a bad little comedy, with a festive, wintry kind of atmosphere, a good selection of songs, and some surprisingly adept comedic bits from the stars, making Ski Party a particular holiday favorite of mine.
How well Avalon and Hickman work together is probably key to Ski Party'a success. Avalon, again in costume, seems much freer to let loose a little bit; in drag, he's quite amusing (his wild dancing at the slumber party is a highlight). Hickman, new to AIP's stable of comedians (and perhaps not making the best career choice here following up his role in the classic Cat Ballou), does an amusing duo act with Avalon, often sounding just a little bit like Jack Benny delivering a withering line. And most importantly, he's just naturally funny. When he breaks the fourth wall, and tells the audience to get a Coke because nothing is going to happen for about ten minutes, it's a pretty good moment. There's quite a bit of fourth wall-breaking in Ski Party, most notably when AIP spoofs their own audiences, by having Avalon and Hickman look into the camera, with Hickman labeling the average age of AIP moviegoers at about 15, thereby preventing Avalon and Hickman having sex with the girls at the ski lodge. It's a fairly self-aware moment in a film that doesn't take itself seriously at all.
And there are lots of funny, inside moments like that in Ski Party. I particularly liked it when Todd and Craig take the girls to a drive-in movie, hoping that a racy, Italian foreign film will "get them in the mood." The girls respond, quite naturally, by laughing in the boys' faces. The whole Nita the ski instructor subplot is amusing, too, especially when Frankie, who's assured by the Swedish Nita that sex isn't that big of a deal, finds out to his horror that Nita has become "Americanized," and only wants to talk on their date. Ski Party also has some broad comedic moments, too (the polar bear that skis and skates by all the time; the inflatable suit that Frankie wears to win the ski jump contest), that remind you more of Disney than AIP.
Another definite plus for Ski Party is its soundtrack, that includes appearances by teenaged rocker Leslie Gore and James Brown and the Famous Flames. Gore, who magically appears on the bus up to the lodge and just as suddenly disappears when her number is over, sings Sunshine, Lollipops, and Rainbows, doing a nice bit of shtick with Hickman as she pets him throughout the number. James Brown, who along with his group are tagged as the resorts' ski patrol, comes into the lodge on skis and knocks out his smash, I Got You (I Feel Good). The Hondells and Frankie sing the snappy theme song, and Frankie belts out a swinger with Lots, Lots More (AIP contract player Salli Sachse rocks that candy stripped bikini). And the four leads have a nice moment, in a moonlit sleigh ride, singing Paintin' The Town. It's a lyrical little scene, well-directed and quite unexpected during all the broad shenanigans, but that's part of the charm of Ski Party; playing rather like a Hope and Crosby picture (or perhaps closer to an Abbott & Costello picture like Hit the Ice), Ski Party always manages to come up with a little something extra in its familiar story.
The DVD:
The Video:
Ski Party looks terrific in an anamorphically enhanced, 2.35:1 widescreen transfer. Expertly shot by cinematographer Arthur E. Arlin (Pillow Talk, The Yearling), Ski Party widescreen colors are deep and bright.
The Audio:
As with all the movies here in the Frankie & Annette: M-G-M Movie Legends Collection, the mix is exactly the same as the original theatrical presentation: big fat mono. It's clear and strong. Subtitles are available in English, French, and Spanish. Close-captioning is also available.
The Extras:
There's an original theatrical trailer included for Ski Party here.
Final Thoughts:
Not especially well known, and hardly ever mentioned when the AIP "beach party" films are discussed, Ski Party is a funny little comedy that may ape Some Like it Hot's basic premise, but when taken on its own, is quite amusing and tuneful. Too bad the intended sequel, Cruise Party, mentioned in Ski Party's closing credits, was never made.
---
HOW TO STUFF A WILD BIKINI
Frankie (Frankie Avalon), based on Goona Goona Island with the U.S. Naval Reserve, doesn't believe that Dee Dee (Annette Funicello) is going to be faithful to him while he's overseas - although that doesn't stop him from making out with a gorgeous native girl (Irene Tsu). Asking witch doctor Bwana (Buster Keaton) to work up some kind of spell, Bwana comes up with a plan. He'll send a pelican to watch over Dee Dee (I'm not making this up), as well as a disembodied bikini, which magically fills out with a gorgeous girl named Cassandra, who will occupy all the boys so Dee Dee is left safe.
Unfortunately, Cassandra's potion was incorrectly mixed by Bwana's daughter, and she now becomes clumsy around all men - except for Eric Von Zipper (Harvey Lembeck). And this is doubly bad, because advertising bigwig Big Deal MacPherson (Brian Donlevy) wants Cassandra as his next "Girl Next Door" model, to head up a campaign to sell motorcycles to young teens. B.D. orders his second-in-command J. Peachmont "Peachy" Keane (Mickey Rooney) to smooth over Von Zipper's rough spots, and make him presentable as the next "Boy Next Door." But competition for the cross-country motorcycle race (a contest used to launch the motorcycle ad campaign) comes in the form of Ricky (Dwayne Hickman), a rich beach dweller who has plans for Dee Dee. Dee Dee resists his advances, but eventually weakens, agreeing to ride with Ricky in the race. B.D. and Peachy work with Von Zipper to fix the race, to ensure that Ricky loses.
The last "beach party" film to star Frankie Avalon and Annette Funicello, How to Stuff a Wild Bikini is a desultory affair, with the obviously compromised structure of having Avalon deliver a few cameo scenes to explain his absence from the film (reports vary, but some say it was money that kept Avalon off the shoot; others say it was so he could headline his own vehicles). He only shares one final scene with Annette at the end of the film, but it's far too late to save the picture. While I'm a huge Mickey Rooney fan - Laurence Olivier once said, quite seriously, that he though Mickey Rooney was overall the best actor he ever saw on the screen - I can't understand what writer/director Asher was thinking, throwing so much of the picture his way. What, exactly, were the fifteen-year-olds in the audience to make of middle-aged Rooney, singing on the beach and in the boardroom? Coming off like a low-rent How to Succeed in Business Without Really Trying, Rooney's boardroom anthem, Madison Avenue, is simply atrocious - and ridiculously out-of-place in a "beach party" film. As well, Lembeck's The Boy Next Door is almost impossible to sit through, further making the viewer wonder where are the girls on the beach? As for John Ashley's big solo number, the ickily-named That's What I Call a Healthy Girl (you figure out what he means), the less said the better.
Desperation reigns in How to Stuff a Wild Bikini, with everything thrown in in an effort to keep already bored teen audiences coming back just one more time to the "beach party" trough. Art Clokey (of Gumby fame) delivers a cool opening title sequence, but the energy goes downhill from there. Annette, obviously pregnant, sits on the beach, alone, fully clothed, and watches the young teens (many of them veterans of the series and obviously not teens anymore) frolic on the beach. Didn't anybody even bother to try and explain why she's just sitting there, watching other people do things? It's a very weird set-up. She looks uncomfortable, also, with her new leading man, Hickman. In her autobiography, she praised Hickman, but said that she missed Avalon, and that she disliked this movie. Fair enough; it shows, Annette. As for the South Seas islands footage with Avalon, it's pretty pathetic, with Avalon also looking bored to tears. Not even old pro Buster Keaton, or a surprise cameo by William Asher's then-wife, Elizabeth Montgomery (Bewitched), can save this obvious padding. The dwindling grosses for How to Stuff a Wild Bikini sparked a change in the series, with AIP dumping everybody in the cast for the next and final installment, The Ghost in the Invisible Bikini. It didn't work; that film was a disaster at the box office, and the series faded away, largely forgotten by the once-teen fans who had grown out of it.
The DVD:
The Video:
The soft, non-anamorphic, letterboxed 2.35:1 video image for How to Stuff a Wild Bikini isn't up to par with the other transfers here. Colors are okay, but fading does look apparent in some scenes.
The Audio:
As with all the movies here in the Frankie & Annette: M-G-M Movie Legends Collection, the mix is exactly the same as the original theatrical presentation: big fat mono. It's clear and strong. Subtitles are available in English, French, and Spanish. Close-captioning is also available.
The Extras:
There is an original theatrical trailer for How to Stuff a Wild Bikini included here.
Final Thoughts:
A "beach party" film too far. How to Stuff a Wild Bikini shouldn't have been made when Frankie wouldn't/wasn't allowed to appear. But AIP was never a studio to let a dead horse of a genre lie in peace. Mickey Rooney has his moments, but for the most part, he has no business on this beach. Annette looks distant and unhappy, and the rest of the cast is clearing working with a nothing, botched script. Skip How to Stuff a Wild Bikini.
---
FIREBALL 500
Tough guy California race car driver Dave Owens (Frankie Avalon) gets kicked out of NASCAR for reckless driving, and goes South to look for driving work. He stops at Charlie Bigg's (Harvey Lembeck) garage, looking to get sponsored for a race, figuring if Bigg has such a big garage, naturally he must be a race promoter, as well. Agreeing to watch Dave race against local bigwig racer Sonny Leander Fox (Fabian), Bigg and fellow business partner Martha Brian (Julie Parrish) try to entice Dave to run shine for their operation - just as Sonny does. But Dave is having none of it, after he finds out he was tricked into making a run. He turns them down, until the revenuer Jack Hastings (Douglas Henderson) puts the squeeze on Dave, telling him he must be their inside man to help bust up the operation. There's only a couple of problems with this whole setup. First, someone is killing off Bigg's drivers. Second, Dave is falling in love with the perhaps treacherous Martha. And third, Sonny is jealous of Dave's attention to his girl, Jane Harris (Annette Funicello). Soon, Dave must juggle all three of these balls before he can qualify to drive at the Daytona 500.
Hilariously misconceived, Fireball 500 gets just everything wrong in this supposedly tough mix of ballsy NASCAR racing epic and Southern-fried moonshining revenge meller. Never believable for moment, either in tone or place, Fireball 500 appears to be a weird transition film for AIP, straddling the almost defunct "beach party" genre (the inclusion of Avalon, Funicello, Lembeck and director/writer William Asher), and anticipating the rougher biker flicks that would fuel the next big wave of AIP hits. Released just a month before the seminal AIP biker flick, The Wild Angels, Fireball 500 plays like a typical Elvis Presley movie from 1966 - and that's not a good thing.
Frankie, trying to play it tough and sexy (and believe me, "tough" is not his strong suit), appears way too polished and "nice" to be believable as some kind of grease monkey with an itch in the seat of his pants to drive. Even the tame attempts to make audiences believe that this isn't "bikini beach" (there's an aborted seduction scene that has Parrish emphatically grabbing Avalon's rear end - to no avail), fail miserably. Poor Annette is lost in a sea of unmotivated action. Still forced to sing silly songs, she gets a doozy in the carnival disaster Step Right Up. Fabian, who, if handled correctly, could be effective, plays second stooge to Frankie, and looks, frankly, ticked off about it. As for Lembeck's road company Tennessee Williams "Big Daddy Lite" villain, it's hilariously off-kilter.
Further creating a schizophrenic tone to Fireball 500 is director Asher's insistence on undercutting almost every serious scene with some goofy "beach party" gag or visual joke. Avalon and Fabian have some terse words for each other at the carnival (which are badly written and delivered), only to have Asher stick in a vulgar joke (Fabian tells Avalon that his gal pals are called "the Eager Beavers"), and have Frankie do a double take straight into the camera, just like he used to do in all those beach films. The totally inexplicable Art Clokey claymation opening, the goofy comedic opening narration, the "farmer's daughter" joke brought to life, with Frankie getting a pitchfork in the rear, the American Gothic look-alikes at the carnival, along with a guy's toupe flying off when a hootchie coochie dancer does a bump, are further instances of Asher drastically misjudging the tone of Fireball 500.
And when Asher does try to keep it straight, he's either pretentious as all get-out, or utterly devoid of passion. What's the deal with the extreme close-ups of Parrish during the car race? Did Asher watch some Fellini that weekend? Totally disregarding the impact of his own film, Asher commits the final sin of sending his audience out laughing at the characters; when Fabian burns up in a spectacular car crash, he has Avalon visit him in the hospital. Instead of offering the viewers a chance to see Avalon be emotional or at least civil, Asher has him laughing and joking, ending the film with Avalon singing in a car with Parrish (again, like some Presley picture), while the audience remembers Fabian lying in a hospital bed like a cinder. Even the racing scenes look faintly ridiculous, with the rear-projection mock-ups further ruined by the over-mugging of the actors reacting to non-existent driving conditions. After seeing the finished project, it's not surprising that Asher never did another film for AIP, and that except for one more feature film in the 80's, he worked exclusively in television.
The DVD:
The Video:
The anamorphically enhanced 2.35:1 widescreen image for Fireball 500 looks quite sharp, although the night scenes seem a tad dark. I saw no compression issues.
The Audio:
As with all the movies here in the Frankie & Annette: M-G-M Movie Legends Collection, the mix is exactly the same as the original theatrical presentation: big fat mono. It's clear and strong. Subtitles are available in English, French, and Spanish. Close-captioning is also available.
The Extras:
There is an original trailer included for Fireball 500.
Final Thoughts:
Hilariously off the mark, Fireball 500 features a miscast lead, a wasted actress, a fatally compromised, cliched script, and a wildly mismatched; back-and-forth directorial treatment that can't decide if the film is a "beach party" comedy or a gritty exploitationer. It may sound rotten -- and it is -- but you still have to see it to believe it. I recommend Fireball 500.
---
THUNDER ALLEY
Tommy Callahan (Fabian) is suspended from NASCAR for killing another driver on the track when he blacked out. Looking up an old friend in the hopes of getting a sponsor and getting back on the tracks (does this sound suspiciously familiar? See film above), garage owner Mac Lunsford (Stanley Adams) turns down Tommy because he knows he stills suffers from blackouts on the track. Turning down the road, with track tramp Annie Blaine (Diane McBain) in tow, Tommy comes across Pete Madsen's (Jan Murray) thrill circus, featuring car stunts and wrecks. Tommy figures this is as good a place as any to earn money, and he gets Pete to promise that he (Pete) will give a "yes" vote to business partner Mac when it comes time for picking a team for the Southern 500.
Tommy's life is further complicated by Pete's stunt driver daughter, Francie (Annette Funicello), who begins to fall for the sensitive driver - much to wild child Annie's disgust. And that growing attraction angers Francie's steady drip of a boyfriend Eddie Sands (Warren Berlinger), who has ambitions to drive legitimately. While track hounds Harry Wise (Michael T. Mikler), Babe (Maureen Arthur), and Leroy Johnson (Michael Bell) start to cotton to Tommy, the grudge match is on between Tommy and Eddie, not only for the next racing trophy, but also for Francie.
Superior in every way to the previous Fireball 500, Thunder Alley is a rather startling example of how basically the same material can drastically change in the hands of a different director. Whereas Asher in Fireball 500 was unable to convince viewers that they were watching real racers, cult director Richard Rush (Freebie and the Bean, The Stuntman) creates a believable, authentic racing milieu that feels right. The location shooting at the tracks looks and sounds right. The lingo is authentic. And Rush made an effort to shoot the races (interspersed with some pretty hairy stock footage of real crashes) with an eye towards realism, mounting cameras in the cars to give a driver's viewpoint of the high-speed events.
As for the dramatics and romantic situations, they're infinitely more believable than Asher's silly "beach party" cliches. There's a "wild" party scene - which Annette discreetly attends in the background - where people get drunk and get naked, something you'd never see in a "beach party" movie. That party scene may be aping AIP's previous The Wild Angels, but it fits here, too, and Rush's rapidly increasing montage scheme is quite effective. Fabian, who could be effective in the right vehicle (Hound Dog Man, North to Alaska, Mr. Hobbs Takes a Vacation), plays it very low-key here, and subsequently doesn't embarrass himself with the sometimes less-than-stellar dialogue. He acts tough, but not in an overt way, but he's much better at playing the sensitive, troubled driver with an subconscious psychological injury (he accidentally killed his brother in a go-kart; hence, the blackouts). Annette is along for the ride; although she doesn't seem to really belong in this film, she's a tad more weighted down by Rush's attention to her here (he even lets her have a drunk driving scene). Jan Murray is...Jan Murray, as always, but he fits the part perfectly, and he's effective as the gruff promoter. But the real standout is Diane McBain as the sexy driver groupie Annie Blaine. Rush obviously enjoys tracking his camera over her angular body, and she responds by being palpably kittenish and waspish at turns (there's a great scene where all McBain does is sit on a bed, seductively sucking on a big Sugar Daddy pop). Only at the end, when the script demands that she switch allegiances to Eddie, does her part falter. Thunder Alley's script, so similar in ways to Fireball 500, isn't markedly better than that failed exercise, but director Rush compensates by upping the atmosphere and making it all look and sound as real as possible, within the confines of a standard AIP exploitation actioner.
The DVD:
The Video:
The anamorphically enhanced, 2.35:1 widescreen image for Thunder Alley is sensational, with the gritty, dark scenes tuned just right.
The Audio:
As with all the movies here in the Frankie & Annette: M-G-M Movie Legends Collection, the mix is exactly the same as the original theatrical presentation: big fat mono. It's clear and strong. Subtitles are available in English, French, and Spanish. Close-captioning is also available.
The Extras:
There is an original theatrical trailer for Thunder Alley included here.
Final Thoughts:
Infinitely superior to similar Fireball 500, Thunder Alley looks and sounds real, with a nicely realized performance by Fabian, and a sexy-as-hell one by Diane McBain. A drive-in exploitation actioner you don't have to be ashamed to watch, Thunder Alley clearly points the way for director Richard Rush's future cult hits. I highly recommend Thunder Alley.
---
Final Thoughts on the Box Set:
I'm not sure if brand new viewers to Frankie and Annette are going to appreciate these films the way those of us who grew up watching them on TV (or at the theatres) will, but you might be surprised at how fun some of them turn out. Certainly they're silly and light, but quite a few of the titles in Frankie & Annette: M-G-M Movie Legends Collection deliver solid, sustained laughs (Ski Party, Muscle Beach Party, Beach Blanket Bingo), along with some excellent drive-in thrills (Thunder Alley). Although M-G-M didn't include any new extras, the transfers from the original Midnite Movies double features look quite nice for the price. I highly recommend Frankie & Annette: M-G-M Movie Legends Collection.
---
Paul Mavis is an internationally published film and television historian, a member of the Online Film Critics Society, and the author of The Espionage Filmography.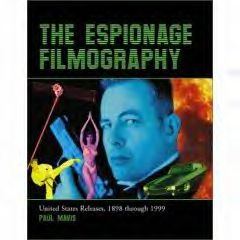 ---
C O N T E N T

---
V I D E O

---
A U D I O

---
E X T R A S

---
R E P L A Y

---
A D V I C E
Highly Recommended
---
E - M A I L
this review to a friend
Sponsored Links
Sponsored Links