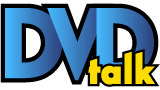 .Hack//Roots, Vol. 3 Special Edition
Bandai // Unrated // August 7, 2007
List Price: $39.98 [Buy now and save at Amazon]
---
The Show:

The .hack franchise is something of an anomaly. The anime was created as part of a much larger project and it's something that has drawn in quite the crowd. With games, comics, and various series all tying together to create a unique and engaging experience it's not surprising that a third .hack show has been produced.


.hack//Roots takes place in The World like the other series Signs and Legend of Twilight. It also follows the events of the game franchises such as G.U. and the original .hack trilogy. Well, actually, Roots is a prequel to G.U. and features a storyline that sets up the events of the new game franchise. To the uninitiated none of that may make sense but trust me when I tell you that the relationship between each project works wonders for appreciating this show.


The premise behind the .hack universe is quite simple really. With the rise in popularity of the MMORPG (Massive Multiplayer Online Role-Playing Game) genre players across the globe have logged into a digital universe called The World. On the surface it seems to be standard RPG fare with missions to accept, monsters to kill, items to find, and friends to play with. However, there's something sinister working behind the scenes of The World and players around the world are suffering because of it. Players log in and out and though this is only a game it quickly becomes a world that seems real to the people who play in it.


In the second volume of Roots the Twilight Brigade was hard at work fulfilling Ovan's wishes. Shino, Haseo, Shakisaka, and Tabby all went out looking for the Key of Twilight; or rather they continued to seek it. If you are familiar with Signs this particular subplot may feel somewhat familiar. Haseo began to figure some things out involving the Key and Virus Cores though in the meantime he and his friends had to deal with TaN and their PK'ing mannerisms. The group also made their way to a strange place known as the Lost Grounds and the visage of Kite appeared in strange form.


The third volume picks up as the Brigade is reveled across The World as heroes of sorts for defeating TaN. That particular victory didn't come without a cost though. Ovan disappeared and we learn early on hear that the Key of Twilight does not exist. The Twilight Brigade is virtually turned upside down as it appears that Ovan will never return and there is no Key to search for.


Shakisaka bitches and moans about wanting to leave the Brigade and eventually does. To be honest he was kind of sour grapes in these episodes and I was kind of glad to see him move away from the main cast (though I'm sure he'll be back). Tabby left the Brigade as well in order to follow her Teacher around some more. Shino and Haseo left as well and came to spend more time with each other in The World.


Even though The World is a game Haseo seems to have feelings for Shino, which is kind of odd if you ask me but considering that kind of stuff happens all that time I suppose it's not out of the realm of possibility. In between all of the melodrama and romantic hoopla the members of TaN leave The World and the Kite-like character keeps appearing. We also see some glimpses of Ovan in this volume but aren't exactly privy to what's going on quite yet.


The four episodes on this third volume do propel the story of .hack//Roots ahead a ways. It doesn't take any major leaps or risks with the plot or characters though a few things happen in this volume that certainly made things interesting. The slower pace doesn't fit well with the show's game environment though I suppose it does feel similar to the previous .hack series in this regard.


If you've been a fan of .hack from the beginning then you most likely already have this installment in your collection. However, if for any reason you do not then you'll be pleased to know that it continues the quality set by the first two discs. Roots is an interesting series so far and though nothing groundbreaking has happened it certainly helps to flesh out the .hack franchise. Check it out if you have ever been interested in the series.

The DVD:
---
Video:

.hack//Roots is presented on DVD with a 1.78:1 anamorphic widescreen aspect ratio. The show looks very slick with its strong fantasy design and the art style is definitely that of a .hack series. As far as the transfer quality is concerned what's presented here is relatively free of flaws. There is no aliasing and only a few instances where grain and compression artifacts pop up. That's fairly impressive considering that five episodes are featured on this disc. Overall this is a nice looking series that is presented well on DVD.

Audio:

With two 2.0 stereo tracks (English and Japanese) .hack//Roots doesn't sound quite as immersive as other series on the market. The lack of a 5.1 surround presentation leaves Roots rooted on the front channel with no diversity on the soundstage. Technically speaking this isn't very surprising and it's not the worst but this is a series that would have been well-served by some rear channel support. The dubbing quality is good on both accounts and whether you prefer English or Japanese you'll be pleased.

Extras:

All you'll find on this disc for bonus material is a collection of trailers for other Bandai releases and a promotional video for the Japanese release of the series. If you pony up the extra cash and buy the Limited Edition version of this volume the only extra you're going to find in the box is an iPod case/holder thing. It's not very useful when you take iPod equipment into consideration but I suppose there aren't many anime related items in that regard.

Final Thoughts:

If you're a fan of the .hack universe then checking out Roots is most likely something you have already done. The series promises more of the same with plenty of ties to previous incarnations and other sections of the franchise. With the disbanding of the Twilight Brigade and "death" of some major characters things get a little bit of a shake up in this volume. As it stands though, the atmosphere is still a little dry and the series just hasn't "popped" as of yet. Still, this is a solid volume in a series that's definitely worth taking a look at.
---
Check out more of my reviews here. Head on over to my anime blog as well for random musings and reviews of anime, manga, and stuff from Japan!
---
C O N T E N T

---
V I D E O

---
A U D I O

---
E X T R A S

---
R E P L A Y

---
A D V I C E
Recommended
---
E - M A I L
this review to a friend
Sponsored Links
Sponsored Links