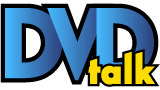 Streets of San Francisco - Season 1, Vol. 2, The
List Price: $38.99 [Buy now and save at Amazon]
---
A Quinn Martin Production starring Karl Malden. Also starring Michael Douglas.

Act I


This reviewer never had a chance to see the ABC series The Streets of San Francisco until now. Our set, during the show's first season, was on Saturday nights from 9:00-10:00pm squarely fixed on CBS for The Mary Tyler Moore Show and The Bob Newhart Show. Despite such fierce competition, Streets did very well, lasting five seasons and 119 episodes, as well as a 1992 TV movie. The show's main attraction are its stars, acclaimed character player Malden and up-and-comer Douglas, son of Kirk, and its good use of San Francisco locales. This latter aspect, doing a cop show entirely on location (or almost entirely; I don't know where studio interiors were filmed) was probably inspired by the success of Hawaii Five-O (the opening credits weakly emulate that series), while San Francisco had been something of a good luck charm for the genre after Bullitt (1968) and Dirty Harry (1971). Unfortunately, The Streets of San Francisco is only very slightly better than routine.



The intended crux of the drama was the father-son like partnership between Detective Lt. Mike Stone (Karl Malden, already 60 in 1972) and relative neophyte Inspector Steve Keller (Michael Douglas, then 28). Though Malden's character comes off more New York than west coast, he's entirely believable as a seasoned cop who knows every dark alley and lonely wharf like the back of his hand. Douglas' Keller learns valuable lessons from Stone's experience, at least that's the idea. Such relationships had long been popular in cop thrillers and Westerns as varied as Akira Kurosawa's Stray Dog (1949) and numerous "Hopalong Cassidy" pictures, as well as earlier cop shows like Adam-12, but the real surprise here is that, despite the caliber of the actors, Malden and Douglas have absolutely no chemistry whatsoever.


Act II


It's all quite baffling. Both given decent enough performances. Malden was very good in just about anything he ever did (even those long-running American Express ads; as a company pitchman, he was an inspired choice*) and he frequently rises above the material. Though at the time few would have predicted Michael Douglas would become one of the major movie stars of the 1980s and early-'90s, there are little flashes of the kind of intensity that would become his screen persona. Together, though, there just aren't any sparks. Zero. Lighthearted moments between them play as artificial and forced; you can almost hear their teeth grinding in scenes where they're supposed to enjoy a laugh together.


Why this is the case is anyone's guess. I assume the two actors got along just fine. Part of the problem, clearly, is in the scripts, which simply don't make the time to develop any kind of relationship. (Maybe the TV-movie that preceded the series did this better than the show does.) After Douglas' success as one of the producers of One Flew Over the Cuckoo's Nest, he left the series and was replaced by Richard Hatch (Battlestar Galactica). I haven't seen any of those episodes, but based on Hatch's sincere work with patriarch Lorne Greene on that misbegotten show, it's easy to see how he might have fared better with Malden's character even though, obviously, the series was by then on its last legs.


The teleplays don't help; they're strictly by-the-numbers cop shows: Stone is held hostage by a street gang, Stone and Keller are on the trail of a deadly assassin (twice within three weeks!), Keller meets an old flame whose politician husband has been murdered, etc. These scripts range from adequate to below average. "The Set-Up" takes an interesting turn when its cold-blooded assassin (Stuart Whitman) turns out to be a devoted family man with a loving wife and kids stashed away in France, but this character-driven piece is under-developed. Much worse is "Act of Duty," in which a rookie inspector (Brenda Vaccaro) presses Stone to let her in on a serial rapist case after her only friend, a fellow cop, is raped and murdered. That show's script is just terrible: the rookie ends up being stalked by the creepy sex fiend (Michael Burns) masquerading as a neighbor and she never makes the patently obvious connection, even though he all but wears an "I'm the guy!" t-shirt with flashing neon. What perhaps was intended as an empowering show featuring strong women characters instead turns them into criminally stupid victims: Keller ends up saving the day on this one.


If nothing else, the San Francisco setting gives it a look different from most cop shows of the period. Unlike Hawaii Five-O, The Streets of San Francisco didn't enjoy the picture-postcard weather of the Jack Lord series; amusingly, many shows were obviously filmed under miserable conditions. The skies are dark gray throughout "Deathwatch" and the constant rain seems genuine.


The series was along with Barnaby Jones among the last successful shows produced by Quinn Martin (The Fugitive, The Invaders, Cannon), and his signature format, narration over the opening titles, breaking the show into four acts plus an epilogue, are hard to take seriously now in the wake of the Zucker-Abrahams-Zucker's Police Squad! (1982), which hilariously spoofed such conventions.


Act III


Visually at least, the Paramount/CBS release of The Streets of San Francisco: Season 1, Volume 2 is a winner. (Considering the first season was co-produced by Warner Bros. and aired on ABC makes one wonder how the show ended up at Paramount/CBS.) The full frame format shows look almost brand-new. The color is bright and the image impressively sharp. Disclaimers note that "some episodes may be edited from their original network versions," but the shows I looked at seemed complete, unaltered, and not time-compressed. The set is composed of the last 13 episodes of the first season, which aired January-April 1973, spread over four single-sided discs. The Dolby Digital mono is fine. An alternate Spanish mono track is included, along with optional English and Spanish subtitles. There are no Extra Features.


Epilogue


The Streets of San Francisco isn't bad, just ordinary. Though popular in its day, the show is curiously bland in ways it shouldn't have been and, except for the novelty of its setting and Malden's welcome presence, on the whole is instantly forgettable. Rent It.




* I was once leaving a dim sum restaurant in West Los Angeles when I noticed Malden, by then in his nineties but looking much the same as he did on his TV show, patiently waiting to be seated. All around him people were whispering, "The American Express guy! The American Express guy!" Feeling a bit sorry for this lack of recognition of his long and prestigious career, I went up and told him how much I enjoyed his performance in Baby Doll (1956), which I was glad seemed to please him.


Film historian Stuart Galbraith IV's most recent essays appear in Criterion's new three-disc Seven Samurai DVD and BCI Eclipse's The Quiet Duel.
Sponsored Links
Sponsored Links