Route 66 - Season 1, Vol. 1
Other // Unrated // October 23, 2007
List Price: $29.98 [Buy now and save at Amazon]
---
"Who are you fellas?"
"Who are we supposed to be?"
"Looking? Who's looking? Like I say, you live it the way you feel it. When it moves, you go with it."
Along with The Fugitive (please click here to read my review of that series), Route 66 was the best dramatic series of the 1960s (and a good companion piece, as well, to that location-heavy "road series"). And now it finally arrives on DVD, in a four disc, split-season 15 episode boxed set courtesy of Infinity Entertainment and Roxbury Entertainment. With only a few extras (no new featurettes on the making of the series, or interviews with the stars), and image and sound quality that's far from optimal, loyal fans who have been clamoring for this series may be disappointed at first with this DVD presentation. But the overall excellence of the show quickly mutes that opposition, making Route 66: Season One, Volume One an essential purchase for the vintage TV lover.
Straddling the time period (as well as the sociological and psychological road map) that lies between Neal Cassaday and Jack Kerouac's travels, chronicled in On the Road, and the coming counterculture hippies Wyatt and Billy of Easy Rider, who dropped out of society altogether, Route 66's existential wanderers, Tod Stiles (Martin Milner) and Buz Murdock (George Maharis), occupy a most unusual place in big network TV of the early 1960s. Whereas in The Fugitive, Dr. Kimble was forced to flee across America (while connecting with various souls in trouble) because of a bogus murder rap, Tod and Buz willingly flaunt the conventions of society (or at least "TV society) that expected young men like themselves to settle down and raise families, and to help maintain "the American Century" through their own industry and right living. The only other male characters on TV at the time who lived as free and easy as that were cowboys, safely relegated to the past and thus beyond our consternation.
However, Buz and Tod were having none of that. Buz, a tough young orphan who grew up in the hard-scrabble world of Hell's Kitchen, and Tod, a well-heeled prep school attendee whose comfortable world came crashing down when his beloved father died, leaving him penniless (except for that totally sick 1960 Chevy Corvette), have no thoughts about marriage, no thoughts about putting down roots, and only go where the next bend in the road takes them. It's not even clear, as Buz alludes to in the premier episode, if they're even looking for anything. They just have to move, to be free, to get away from the garbage of the city (Tod's father ran a barge on the filthy East River, where Buz crewed during summers) and to feel the wind in their faces - made easy by that sweet, sweet Corvette convertible. It's important, too, that both are fatherless; that rigid rudder of emotional stability (or instability, depending on the author) in most American fiction and storytelling - the father - is absent here. Even though Tod is stricken by the memory of the loss of his father, the gift of the Corvette has given him means to explore America his way, with no strings attached. There's no one to go home to for Tod and Buz; that car is their home, endlessly prowling the great ribbons of highways and back roads that crisscross the country.
For many fans of the show, that car is the true lead of the series; I certainly fixated on it in my fond memories of this series (I think that last time Route 66 was being shown nationally, was on Nick at Nite, back in the mid-80s). But watching the show now, the Corvette is merely a prop to get the boys from one locale to another. Locations are the real stars of this series. Not many TV network shows actually shot on location, and fewer still shot inside real environments, such as run-down diners, real hotel rooms and rooming houses, oil rigs, and fishing trawlers. But Route 66 did, giving an unparalleled view of 1960 America that can now serve as a documentary newsreel of the times. This almost hyper-realistic attention to authentic, evocative verisimilitude is further enhanced by the sometimes rough nature of filming, with naturalistic lighting and occasionally tinny sound (from filming in cramped rooms) giving Route 66 a feeling unlike any other network TV show from that time.
Of course, once they light somewhere for gas, or car repairs, or to work to earn food and gas money, Tod and Buz are immediately drawn into the lives of various colorful strangers, as befitting any proper anthology series. Romance was often a catalyst for involvement, but often as not, it was Tod and Buz's innate curiosity to experience life, and their genuine warmth and compassion for others that came through, giving the supporting characters a reason to trust and confide in them. Not that compassion and warmth didn't come without fisticuffs every now and then (Tod and Buz would brawl often with the show's villains). The series, created (with Herbert B. Leonard) and written almost exclusively by that terrific Hollywood screenwriter, Stirling Silliphant (In the Heat of the Night, The Towering Inferno, The Poseidon Adventure), is uniquely focused on a compassionate exploration of the lower rungs of American society - perfectly embodied by Buz, and nicely cross-reference by Tod, who was born to money, only to find it gone just as he enters adulthood. Silliphant, known for his liberal social outlook, comes squarely down on the side of the day laborers, the farmers, the shopkeepers, the oil riggers, and the neglected. But he's layered enough as a writer not to lionize these characters because of their positions; their faults and foibles are fully on display, and often, the very fact of their reduced circumstances precludes meaningful emotional growth or successful relationships - that is, until Tod and Buz wheel into town.
Certainly there's an element of fantasy to Route 66; it's doubtful two clean-cut-looking kids like Buz and Tod, driving that expensive, flashy car, would be so readily accepted within some of the circles they find themselves (although Silliphant is careful to have his supporting characters believably suspicious of their motives at first). And conventions of the anthology drama still creep in at this stage, with stock characterizations and situations (the premiere episode is almost a direct lift from Bad Day at Black Rock) present to keep the viewer grounded. Obviously, the realities of life on the road for two young, healthy guys aren't shown; when Buz and Tod take a girl out, they're likely to have their jackets and ties on, and the girl goes home before midnight. And Silliphant, a master of the perfectly realized episodic TV script, can wrap things up a tad too neatly with the sticky situations that pop up.
But ultimately, that's the beauty of Route 66, despite the trappings of cinema verite locations and shooting methods, and gritty scripts that deal with nuclear holocaust, WWII atrocities, and spousal abuse. This is allegory, not reality. And escapist allegory, at that. When composer Nelson Riddle's driving, pulsating theme song (arguably the best remembered element of the show) surges up on the soundtrack, the big brassy bridge exploding over images of Tod and Buz laughing as the wind whips their hair back, that's the element that viewers respond to most primally in Route 66: the open road, and freedom. Not at all unlike the real pull of that similarly subversive series, The Fugitive, the dramatics and strife and emotional pain that the supporting characters suffer only makes the romantic appeal of Tod and Buz that much more sweeter. After all, the viewer knows that Tod and Buz can just pick up and leave at a moment's notice, if things really get out of hand. And once they help heal these broken people, they skip on out, moving on to the next town, while the people they connected with go through the process of realigning their lives. Allegory serves romanticism in the guise of escapist entertainment.
But all the location shoots and tightly written scripts in the world wouldn't make Route 66 work, if the casting of the two leads failed. And Route 66 definitely found two performers whose different personalities and approaches to acting, perfectly meshed to create that certain indefinable "chemistry" that makes or breaks shows like this. Martin Milner, clean-cut in his Pendleton shirts, fresh-faced with an easy grin and a determined "good guy" image, is earnest and ever-so-slightly wounded, with his backstory containing two common tragedies in American serial drama: he lost his loving father, and he lost all his family money. George Maharis, all dark, brooding handsomeness, quick with the tough jive talk when confronted by various local goons and rough guys, and yet sensitive and responsive to human frailties, is the perfect well-groomed rebel that the teen girls of 1960 would readily swoon over. Maharis, certainly closer to method acting in his approach, fits nicely against Milner's steadier, more straight-ahead thesping, creating a marvelous dichotomy that bounces off each other in their frequent dialogue scenes. Milner would go on to true pop culture iconography in his long run on Jack Webb's Adam-12, and Maharis would leave Route 66 later in its run to pursue a largely unsatisfying film career (he's terrific as a thinking man's spy in The Satan Bug). But I think they've never been stronger than when they were a team here, early in their careers.
Certainly, another highlight of Route 66 is the absolutely stunning array of first-class actors filling in the various supporting roles. Seen just in these first fifteen episodes are Whit Bissell, Keir Dullea, House Jameson, Patty McCormack, Everett Sloane, Robert Sorrells, Thomas Gomez, Nico Minardos, Janice Rule, Zina Bethune, Betty Field, Murray Hamilton, Henry Hull, Lew Ayres, Frank Overton, Alfred Ryder, Fred J. Scollay, John Larch, Suzanne Pleshette, Warren Stevens, Harry Townes, Burt Brinckerhoff, Sara Haden, Tony Haig, Robert F. Simon, Deborah Walley, Paul Genge, Joey Hetherton, E. G. Marshall, Johnny Seven, Jay C. Flippen, Leo Gordon, Vivi Janiss, Arlene Martel, Dan Sheridan, William "Billy" Benedict, Zohra Lampert, Bethel Leslie, Elizabeth Macrae, Richard Shannon, Ed Binns, Edgar Buchanan, Inger Stevens, James Brown, Conrad Nagel, Leslie Nielsen, Fay Spain, Rico Alaniz, Whitney Blake, Lee Marvin, Carol Ohmart, Betsy Jones-Moreland, Susan Kohner, Harvey Korman, Regis Toomey, Barbara Bostock, Anne Francis, Jack Lord, Harold J. Stone, Anne Helm, Deforest Kelley, and Jack Warden. That's one of the hidden delights of watching vintage 1950s and 1960s classic television: the caliber of high-end talent that regularly switched from stage, films and TV.
Route 66 premiered in October of 1960, where it stayed in its regular Friday night 8:30pm time slot for the next four years. An immediate success with teen audience, Route 66 benefitted from a sensational lead-out performer, Rawhide, which was sixth for the year in the Nielsen's. Unfortunately, Route 66 couldn't hold up against tough competition over on ABC, with The Flintstones and 77 Sunset Strip proving formidable attractions for the younger audiences that Route 66 had to draw from on Friday nights. Route 66 drew a respectable if unspectacular 30th for the year (it would only climb back into the Top Thirty one more time, in its third year), but had CBS moved it to an earlier night in the week, it's entirely possible it would have found greater success with the largely adult audiences that may have responded to its thoughtful scripts and generally serious tone.
Here are the 15 episodes included in the four-disc box set Route 66: Season One, Volume One. It's important to know here that the back of the DVD box states that the run-times for the episodes are all 54 minutes. This is incorrect. Most time out at around 51 minutes, some a little more. I've included run times for all the episodes. Since I first saw these episodes in syndication back in the 80s, I have no reference for potential edits in storylines (that, and I don't have a photographic memory of each and every episode of the series). But it's obvious that there has been some editing. Episode #11, A Fury Slinging Flame, times out at only 45 minutes; clearly, that's incorrect for an hour-long drama from 1960. As well, it's obvious that these episodes have been culled from whatever prints were readily available, because different end logos are tacked onto the ends, including the old CBS logo, old Screen Gems logos, and newer Columbia Pictures logos; thus, it's pretty conclusive that these are syndicated episode versions. Edited TV shows is a hot topic with DVD fans and reviewers, and it's up to each individual viewer to decide if they're going to go with a potentially edited series:
DISC ONE

Black November (51:23)
A small town holds a deadly secret that soon sweeps up Tod and Buz, who may be lynched for digging for the truth.
A Lance of Straw (50:50)
Shrimping season calls Tod and Buz down to the bayou, but a sexy female captain causes trouble for Tod and Buz.
The Swan Bed (51:10)
Tod and Buzz hit New Orleans, just in time for an outbreak of deadly parrot fever.
The Man on the Monkey Board (51:03)
Working on an oil rig, Tod and Buz soon discover there's a Nazi hunter within their midst.
DISC TWO

The Strengthening Angles (51:26)
Tod and Buzz get involved with the migrant worker plight...and a tough local sheriff.
Ten Drops of Water (51:15)
Drought hits the farming community, and Tod and Buzz are needed.
Three Sides (51:14)
It's hop season, and Tod and Buzz are off to Oregon where they get involved with a troublesome family.
Legacy for Lucia (50:54)
An Italian beauty causes trouble for Tod and Buz as they work at an Oregon logging camp.
DISC THREE

Layout at Glen Canyon (51:07)
Fashion models invade Glen Canyon Dam, and the boys get to watch over the beauties as bodyguards.
The Beryllium Eater (51:19)
Tod and Buz try and aid a prospector.
A Fury Slinging Flame (45:50)
An expected nuclear holocaust drives a scientist into Carlsbad Caverns -- or at least that's the plan until Buz and Tod arrive on the scene.
Sheba (50:50)
Tod and Buz get to be cowboys, but trouble comes in the form of ornery Woody Biggs (Lee Marvin).
DISC FOUR

The Quick and the Dead (50:44)
Buz sits on the sidelines while Tod becomes a race car driver.
Play It Glissando (50:57)
A jazz musician beats his wife, until Tod and Buz put a stop to it.
The Clover Throne (50:54)
A date farmer is having trouble staving off the highway department, until workers Tod and Buz help out.
The DVD:
The Video:
This is a big issue with Route 66: Season One, Volume One. Only a few of the episodes look on a par with the kind of quality transfers we've come to expect from vintage TV DVD releases. The Man on the Monkey Board, The Strengthening Angels, Layout at Glen Canyon, Sheba, and Play It Glissando all look fairly clean and sharp, although they're certainly not remastered as far as cleaned up or transferred from the original materials. The rest of the episodes range from fair to fairly rough, with tons of compression issues (coming from cramming four episodes per disc side instead of the more optimum three), as well as registration problems, print scratches, dirt and blemishes. It's really a mixed bag, and if you're at all into having your vintage TV look as pristine as possible (and if you're spoiled by recent releases like The Fugitive, that looked newly minted), you're going to have trouble with the full screen video quality of Route 66: Season One, Volume One.
The Audio:
The Dolby Digital English mono audio track accurately reflects the original broadcast presentation, but the fact that found prints were used for these transfers, and not the original materials, means there are numerous fluctuations in the sound levels. Close-captioning would have helped, but it's not offered.
The Extras:
Some fun extras are included here in the Route 66: Season One, Volume One box set, including 9:34 minutes worth of commercials that ran with the series (including some commercial bumpers with the series' logo), featuring Bayer Aspirin, Phillips' Milk of Magnesia, and various Chevy autos, including one commercial with the cast from My Three Sons (sans Fred MacMurray, of course). There's also an illustrated text history of the Corvette you can browse. As well, there are cast filmographies for every episode, with a cool feature where you can play a clip from the actual episode they appear in, helping you connect a name with that supporting character actor you always recognize, but can't quite place. That's a neat little trick, and one I'd like to see show up on all vintage TV DVDs.
Final Thoughts:
Allegory serving romanticism in the guise of escapist entertainment. Route 66 stood with the similarly structured The Fugitive as the best drama anthology of the 1960s. Filmed entirely on location, Route 66 offered two most unconventional young heroes who bucked the expected conventions of their society to roam the highways and byways of America, in search of...nothing. Their goal was in the moving, not in the arriving. Martin Milner and George Maharis are an inspired pair, and the views of a fast-disappearing regionally diverse America will blow you away. The video and audio quality of Route 66: Season One, Volume One is a definite drawback, but if you want to see this series, this is probably as good as it's going to get. If the transfer quality had been there, and it had been released as a full season (I despise split-season DVD releases), I would have given Route 66: Season One, Volume One the DVD Talk Collector's Series ratings. As it stands, though, it still rates a highly, highly recommended rating. Check out this important milestone in American TV history.
---
Paul Mavis is an internationally published film and television historian, a member of the Online Film Critics Society, and the author of The Espionage Filmography.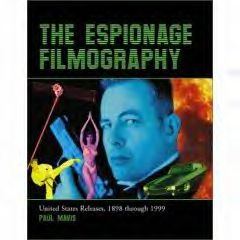 ---
C O N T E N T

---
V I D E O

---
A U D I O

---
E X T R A S

---
R E P L A Y

---
A D V I C E
Highly Recommended
---
E - M A I L
this review to a friend
Sponsored Links
Sponsored Links