Mickey Rooney & Judy Garland Collection (Babes in Arms, Strike Up the Band, Babes on Broadway, Girl Crazy), The
List Price: $59.92 [Buy now and save at Amazon]
---
Warner Home Video has released the terrific Mickey Rooney and Judy Garland Collection: Ultimate Collector's Edition, an aptly named boxed set that includes four smashing musicals from the golden age of M-G-M: Babes in Arms, Strike Up the Band, Babes on Broadway, and Girl Crazy. In addition to these wonderfully funny, energetic musicals, a copious amount of extras are included in the weighty, attractive packaging (including a supplemental disc with a Rooney interview and film clips of other Garland musical numbers, a small hard cover book on the team, as well as black and white stills), making Mickey Rooney and Judy Garland Collection: Ultimate Collector's Edition one of this year's must-have collector's sets.
I suppose by now, with the myriad choices of cable channels devoted to them, the internet, and computer games all vying for their attention, kids and young adults will only get exposed to the musicals of Mickey Rooney and Judy Garland if their parents make a point of it. Growing up in the early 1970s before cable, and when local stations filled out their programming hours with afternoon, late night, and weekend movies, these wholesome, energetic films were dependable staples; if you said "Mickey and Judy," chances are most kids back then would know what you were talking about. What's ironic at this point in our popular culture, a "culture" if you will, obsessed with youth that seems to elevate highest those that are the least deserving, is that you can legitimately trace the very antecedents of that all-consuming "youth appeal" to Rooney and Garland, and these highly successful musicals.
By the time Babes in Arms premiered in 1939, Rooney was already high up in the box office Top Ten, aided by his youth-oriented small-town fantasies, the Andy Hardy series. And Garland, steadily making a name for herself in Metro productions, was poised to become a true pop culture icon with her starring role in The Wizard of Oz. Gable and Loy may have been the King and Queen of Hollywood, but Mickey and Judy, only 18 and 16 at the time of production on Babes in Arms, directly connected with the potentially massive teen and young adult market (as well, obviously, with adults who loved the idea of these two clean cut American kids persevering in their bids for stardom). Of course there had been young movie stars before these two came along (Jackie Coogan, Shirley Temple, of course; you could even make a case for Mary Pickford, even though she was often much older than the age of the characters she played). But the musicals in the Mickey Rooney and Judy Garland Collection: Ultimate Collector's Edition were aimed primarily at tapping the youth market, and their overwhelming success would proved to be the starting point for Hollywood to eventually steer more and more of its product to the kids with all their disposable income and fickle tastes.
Louis B. Mayer, the head of M-G-M, knew he had a gold mine with these two overachievers, and proceeded to present a fantasy version of the all-American kid who through pluck and drive and sheer overwhelming talent, could mount any obstacle and succeed. Mayer, in love with the idea of America and the American Dream (it's important to remember that Mayer, an immigrant Jew from rather stark, humble beginnings, had successfully taken advantage of all the opportunities America had to offer, to become the single highest paid executive in the United States at the time), naturally saw in wholesome Mickey and Judy the perfect embodiment of that American Dream. It didn't matter if it was fantasy; in fact, that's exactly what he was striving for: fantasy sold tickets. Dreary reality could be found on any street corner for free. And despite critics who constantly bracket these times and films in terms of false audience naivete, the audience knew full well it was fantasy, as well. And they rewarded those stars who took them away from their everyday cares, with fierce, enduring loyalty.
It's also important to remember the timing of these films. In 1938, with America just starting to see a faint light at the end of the tunnel in terms of the crippling Depression, most Americans were disheartened to realize that the world was slipping into another massive armed conflict, with the nagging suspicion that America would eventually be drawn in, as well. There must have certainly been an added poignancy for audiences watching Mickey and Judy cavorting on the screen, knowing what was happening across the Atlantic. On the one hand, these incredibly charismatic, healthy examples of all-American youthful wholesomeness must have been incredibly reassuring symbols of America's potential. But on the other, there must have been an ever-so-slight pause to the teens in the audience, as well as all the parents, who realized that the good times presented up on the screen, could very well be over sooner than expected. Perhaps that's why fans of the team held these movies in such high regard for decades; they represent a time not only of innocence, an innocence born out of L.B. Mayer's obsessive need to recast the American Dream in terms of an all-powerful positive outlook, but also a time of tremulous peace and security, with a surrounding world on the brink of utter chaos.
But let's not get too bogged down in philosophizing, either. Stripped of any political or sociological context (as I would assume most young viewers will come to these films today), the musicals of Mickey Rooney and Judy Garland are pristine examples of that thrilling meshing of "golden age" film studio efficiency and raw, unadulterated star talent. Watching musicals made today, they can't even begin to approach the almost clinical precision of these older entertainments. Certainly legendary producer Arthur Freed is to be singled out for his vision in creating a whole new modern form for the musical. But importantly, he operated best under the controls of the studio system. Brigades of craftsmen in all fields of moviemaking were on tap, seven days a week, all year long, whose jobs were making movies. There's an efficiency present in these films that bears remarkable results when headed by visionaries such as Freed and director Busby Berkeley, the master of the restless trucking shots and synchronized, geometrically designed musical number, and the man largely responsible for the look and feel of the four films presented here.
But all of this technical proficiency in service of vision would be for naught if the teams involved weren't an Astaire and Rogers, or a Rooney and Garland. Rooney, lauded by no less than Cary Grant and Laurence Olivier who both named Rooney as the single most talented, versatile performer to ever hit the screen, is tremendously alive in these musicals, bounding about the screen with an energy that bowled over even staid critics at the time. He could (and can) do it all, including drama, comedy, singing, dancing, and even playing various instruments. Name the greatest American actor you can think off (Brando, Clift, De Niro, or Pacino are usually bandied about); they may be a master of one of those fields, but all of them? He's the perfect embodiment of the high-spirited, youthful, scrappy, can-do American mutt that audiences used to celebrate and hold dear, before dead-pan cynicism and rootless modernism eventually ruined movie audiences' ability to root for unabashedly straightforward heroes.
And what more can be said for the incandescent, luminous Judy Garland? You can keep your studied, ultimately uninteresting ennui of Garbo. Garland, nakedly emotional even in these early efforts, has a circuit-cable connection with the audience that's really quite amazing to experience. And you can see that progression build throughout the four films, with Garland becoming more mature, more expressive, until in Girl Crazy, her later scenes with Rooney have an emotional honesty that's almost out of place in the fluffy musical. And when she sings, there's a tremulous quality in her voice that alternates with a belting power, that makes her the single most unique voice in movie history. It's not surprising that throughout their lives, both Garland and Rooney claimed the other was their favorite partner; watching them in the Mickey Rooney and Judy Garland Collection: Ultimate Collector's Edition, it's impossible not be drawn into their personal chemistry together, even if at times, the material bogs down in sentimentality or dated naivete. Simply put: they're one of the screen's greatest teams, and the Mickey Rooney and Judy Garland Collection: Ultimate Collector's Edition shows them off to marvelous effect. Let's look at the individual films.
---
BABES IN ARMS
Mickey Moran (Mickey Rooney) and Patsy Barton (Judy Garland), the children of vaudeville performers, spring into action when their homes and their lives are put in danger. Vaudeville is dead, and the group of performers, led by Mickey's parents, Joe and Florrie Moran (Charles Winninger and Grace Hayes) who have made comfortable homes on Long Island, now must go back on tour in the sticks to try and scrounge up some money. Naturally, the kids of show biz performers want to help, but they're shot down by their rigid parents who don't see any need in updating their tired old acts.
Mickey and Patsy decide to put on their own barn show, in the hopes of attracting a Broadway producer. However, they face opposition from Martha Steele (Margaret Hamilton), the town's welfare officer, who wants to put all of the children in a state workhouse since they're living unsupervised at home. As well, the kids learn that all of their homes have been mortgaged, and that they stand to lose everything if they can't come up with the dough to buy them out. On the romantic homefront, Mickey and Patsy, tentatively falling in love, hit an obstacle in the form of ex-child star Rosalie Essex (June Preisser), who wants to be in their play. Mickey isn't dumb, and knows that Essex's name on the marquee will attract attention, so he asks Patsy to step down from the lead role. Will the kids make it on Broadway, and will they save their parents' homes from foreclosure?
For a film that many critics label as outright fantasy (and to be sure, much of it is), there's a surprising amount of gritty reality lurking beneath the surface of Babes in Arms. An undertone of failure marks Babes in Arms, with the parents unable to revive the moribund vaudeville, while the financial threat of foreclosed houses and mandatory work house assignments conjures up the all-too real situations of no doubt many audience members at the time. The scenes where Mickey agonizes over his parents' financial situation still hold weight today, although you never seem to see kids in films today worry about money. And in keeping with the great American screen tradition of having the male lead be a heal so he can reform at the last moment, Mickey's totally self-serving use of Rosalie and her money to keep the show afloat adds a sour note to his romance with the sweet, loving, patient Patsy.
Of course, all of this is washed away by M-G-M, who has the kids making it to Broadway all too easily via producer Maddox (Henry Hull), who drops back into the picture in the best Hollywood deus ex machine manner, offering not only Mickey's big break, but also salvation for his father, Joe, in the form of coaching the kids for their big production number. But why they would need a coach is anybody's guess, when their first big production, put on at the local barn, is executed in the glossiest M-G-M fashion. Modern audiences will have a problem with this minstrel number, but it's important to view it and understand it in the context of the times.
As for the music, some critics disliked the elimination of all but two of the songs from the original Richard Rogers and Lorenz Hart Broadway production (Babes in Arms and Where or When), leaving out such standards as The Lady is a Tramp and My Funny Valentine. But Mickey and Judy get a nicely focused duet for Good Morning, with the grand finale, God's Country (Harold Arlen and Yip Harburg) more than compensating, sending out the happy patrons humming.
The DVD:
The Video:
The full screen, 1.33:1 video image for Babes in Arms looks better than other prints of the film I've seen, but it still has problems with grain and scratches, so I'm not sure what, if any, digital restoration was done on the new master. The famous "Roosevelt" section of the finale, taken out of all prints and even the negative after the president died, has been put back here (it was recently found on a 16mm print), but again, it's obvious nobody did any restoration to the washed out, grainy image.
The Audio:
The Dolby Digital English mono track replicates the original theatrical presentation, but I found it recorded at quite a low level in comparison to the other films in this collection. Subtitles and close-captioning are available.
The Extras:
As with all of the films in the Mickey Rooney and Judy Garland Collection: Ultimate Collector's Edition, there are a boatload of extras that will satisfy the fans, including new introductions by the Mick himself for all the films. He's in good form, and as always, he knows how to sell his lines - always the consummate pro. First, there's a nicely detailed, measured commentary track by historian John Fricke, with tons of background facts on the stars and the production. Next, there's a vintage 1938 Our Gang short, with Spanky and Alfalfa, called Duel Personalities. The cartoon, The Mad Maestro is also here, as well as a vintage newsreel and a trailer for the film. Audio-only bonuses include two Gulf Screen Guild Theater radio broadcasts, from 1939 and 1941, as well as Leo is on the Air radio trailer.
Final Thoughts:
Babes in Arms is the first "teen musical" designed specifically for Mickey and Judy - and for the millions of kids in America at the time who may have found M-G-M's more mature stars a little dull. The "let's put on a show" format would be successfully revamped for the next three films featured here, with each one proving more popular with audiences than the last. Grit underlies the fantasy, but escapism is the main goal.
---
STRIKE UP THE BAND
Jimmy Connors is a hot-shot drummer for his desultory high school band, with his "pal" Mary Holden a singer who dreams of snagging Jimmy for her own. When Jimmy learns that the band is in debt, he suggests to the principal, Mr. Judd (Francis Pierlot) that they disband the brass band, and create a modern dance orchestra, so they can throw a dance to pay off the debt. When he learns that the famous band leader, Paul Whiteman (himself) is sponsoring a contest in Chicago for the best high school musical group, Jimmy becomes obsessed with going. Unfortunately, he has to come up with the dough to get to Chicago.
Complications arise for Jimmy and Mary when rich, beautiful new student Barbara Frances Morgan (June Preisser) arrives. Jimmy, unable to resist her charms, allows her to buffalo him into going to the fair with her, hurting Mary's feelings. An idea to put on a show for the local Elks seems like the best way to raise the money to go to Chicago, but they're still short - which a loan from Paul Whiteman (in a meeting arranged by Barbara's father) helps eliminate. However, Jimmy and Mary decide to give the money up so that Willie (William Tracy), the young kid who has a crush on Mary, can get his badly broken and infected arm fixed - an arm he injured when performing in Jimmy's turn-of-the-century morality play. Will the band make it to Chicago, and win the Paul Whiteman talent contest, and will Mary and Jimmy stay together?
Much, much too long (and evidently, it was trimmed quite a bit before its final running time of two hours), Strike Up the Band eliminates much of the "realistic" grounding (if you will) of the Babes in Arms story, and ups the fantasy elements. Drama is strictly relegated to Mickey and Judy's romance (certainly canny considering they were bona fide movie idols at this point), and to Mickey's subplot with his mother, and her wish (and his dead father's wish) for him to become a doctor. Containing one of those quintessential, heartbreaking L.B. Mayer "mother and son" scenes that the mogul was found of, Jimmy tries to convince her that making music is just as valuable as being a doctor. She doesn't buy it, and guilts him into acquiescing, but through his defeat, she sees he really believes in becoming a musician, and gives her blessing. I know a scene like this plays like corn today, but I would imagine there are still quite a few kids who act out scenes like this even today; it's an inherently honest moment, made schmaltzy by the "M-G-M treatment," but certainly one that audiences at the time appreciated.
Mickey and Judy's romance dynamics are lifted right out of Babes in Arms, with Judy coming up short against a more glamorous, not to mention richer, blonde honey. And in keeping with tradition, Mickey has to be a jerk and break Judy's heart (as well as almost let down all of the kids by accepting a job to drum professionally in Chicago) before he can redeem himself in her eyes. Sure, the mechanics of this love triangle are patently phony (Barbara's father comes through with the money even though Mickey hasn't any intention of dating her?), but the notion that a young teen, faced with life-changing choices - and coming off as largely self-centered in the bargain until his admittedly arbitrary redemption - didn't seem all that inaccurate to me.
Of course, all of this is just window dressing in between the songs (and at times quite fanciful window dressing, including an altruistic Paul Whiteman throwing out fifty bucks to unknown stranger Jimmy), and several production numbers are standouts here, including the fantastic Do the La Conga. Filmed in a frenzied yet controlled fashion by director Busby Berkeley's peripatetic camera, it's a rather startling look at American youth almost preternaturally healthy and happy (and free of war, unlike many other parts of the world at this time). Yet by the grand finale, war is obviously on everyone's mind, with Mickey in uniform and the Stars and Stripes waving. But like any coach will tell you, to be a winner you've got to feel like a winner, and the overwhelming effect of Strike Up the Band's finale is to reassure the audience that America has absolutely nothing to fear when war inevitably reaches our shores. Mickey and Judy, smiling triumphantly as they march along the white steps, foster an unassailable image of American health, wealth, and can-do spirit. Of course the reality of WWII for millions of boys and girls like Mickey and Judy was quite different, but again, Mayer wasn't selling documentaries. This is American salesmanship at its most uplifting and technically proficient; no wonder there were widespread reports of cheering in movie theatres during this finale.
The DVD:
The Video:
The black and white full screen, 1.33:1 video image for Strike Up the Band is considerably better than Babes in Arms, with deeper blacks, less grain, and less video noise.
The Audio:
The Dolby Digital English mono track replicates the original theatrical presentation, and except for some discreet warbling here and there, is quite solid. Subtitles and close-captioning are available.
The Extras:
Extras for Strike Up the Band include a Pete Smith Specialty comedy short, Wedding Bills; Romeo in Rhythm, a cartoon from 1940; a stereo remix version of Do the La Conga sequence, and a theatrical trailer. Audio-only bonuses include a Lux Radio Theater broadcast with Mickey and Judy from 1940; a Leo is on the Air radio promo, and a Millions for Defense radio excerpt from 1941.
Final Thoughts:
Too long by half an hour, Strike Up the Band repeats the basic set up from Babes in Arms, but ups the production numbers, with the fantastic Do the La Conga number really standing out. War is on the horizon at the finale, and it will factor in more heavily during Babes on Broadway, but for now, the laughing, smiling faces of Mickey and Judy over the Stars and Stripes was enough for movie patrons to feel reassured about America's continued peace and prosperity.
---
BABES ON BROADWAY
Tommy Williams (Mickey Rooney) is hoofing away down in an unsuccessful New York basement restaurant with his buddies Hammy (Richard Quine) and Ray (Ray McDonald), in an act known as The Three Balls of Fire. One night, a well-heeled, polite woman tips the act five dollars ( a fortune in 1943), and offers her card to Tommy. Taking her up on her kindness, Tommy finds out that she's not a tourist but Miss "Jonesy" Jones (Fay Bainter), assistant to legendary Broadway producer Thornton Reed (James Gleason), and she wants to get him a special private audition with Reed. But Tommy blows it and tells everybody to show up at the audition, scotching his chance with Reed.
Momentarily taking his mind off his career troubles is Penny Morris (Judy Garland), an out-of-work actor/singer who gets Tommy's attention when he finds her crying at the local drugstore. Taking her home, the two sing and dance and start to fall in love, while Penny clues in Tommy on the plight of war orphans at a nearby settlement house, led by local Barbara Jo Conway (Virginia Weidler). Fired up to make something of himself, and refusing to wait around until producers like Reed offer him a chance, Tommy decides to make his own luck, and put on a benefit for the war orphans, recognizing that the free publicity will do wonders for his career.
Not being able to secure a theatre, he convinces several politicians to have a block party, giving the audience a little sample of the benefit show they'll see in a real theatre, but Penny gets wise to the real reason he's helping the kids, and feels deeply disappointed in him. Once the benefit is publicized, Tommy gets an offer by Jonesy to help out Reed's trouble out-of-town production, but Tommy, genuinely chagrined by his behavior and by Penny's disapproval, declines, and asks Jonesy for help in putting on a stage show for the orphans' trip to the country. Will the show go off without a hitch? Will Tommy and Penny make it to Broadway after all?
Discarding the small-town youngsters in search of a dream themes of Babes in Arms and Strike Up the Band, Babes on Broadway takes the logical progression of those previous hits and has Mickey and Judy in the big city, scratching to try and get a leg up in the rough-and-tumble world of New York City theatrics. And with this graduation to a more mature setting, Mickey and Judy get personality makeovers, as well. Mickey is now on the make, a hustler with a tougher exterior who's resigned to the long struggle he has ahead of him if he wants to make it big. He also makes no bones about wanting to be with Judy physically (although M-G-M brilliantly obfuscates that bone of contention to the point where everything stays very innocent, but you're fully aware he's on the make for her). And Judy, although still suffering in her love for Mickey, has a tougher side, as well, sticking to her guns about the orphans' plight, and not allowing Mickey to get away with hurting her without him knowing he hurt her.
Harking back to more traditional back-stage melodramas, Mickey's insensitive hustling in order to get ahead, is far more pronounced here than his brief slip of conscience in Strike Up the Band, giving Babes on Broadway a more downbeat tone in some of its scenes. Today of course, the film is mostly discussed in terms of its big finale, where director Busby Berkeley stages an elaborate minstrel show, with Judy and Mickey again in blackface in a spectacularly staged musical showstopper. It's a complicated reaction that modern audiences have with such a scene. It's obvious Berkeley utilizes the long lines of dancers in white tails and black face as just another prop in his endless fascination with abstract geometric patterns in musical numbers. And there's no denying the facility and skill in which the performers do their routines (Mickey is especially mesmerizing playing the banjo, coached by the world famous picker, Eddie "King of the Banjos" Peabody). But sensibilities have changed since 1941, and even though there are many historians who regard the minstrel traditions with a balanced eye towards the conventions of the day, that's extremely difficult now for the casual (or first time) viewer.
Other musical numbers in Babes on Broadway include Mickey and Judy's fun, energetic duet and dance to Burton and Lane's How About You?; the celebrated Hoe Down sequence, and the special salute to Britain (then fighting for her life against the Nazis) in Chin Up! Cherrio! Carry On!. Certainly the bit I remember with great fondness is the totally bizarre, unbilled cameo by then unknown Margaret O'Brien, who in her surreal audition for James Gleason's show, pleads, "Don't send my brother to the chair! Don't let him burn!" It's a truly hysterical moment (as is the one where the little boy - I don't think he's billed - who stalks out during rehearsals, plays a brilliant little bit of piano, and leaves, turning once to balefully glare at the audience - hilarious). Babes on Broadway is still a little long, but it's clear that Rooney and Garland as a team are unbeatable.
The DVD:
The Video:
The black and white, full frame 1.33:1 video image for Babes on Broadway looks quite good, with generally solid black values and fine grain.
The Audio:
The Dolby Digital English mono track accurately reflects the original theatrical presentation. Subtitles and close-captioning are available.
The Extras:
Extras for Babes on Broadway include another Pete Smith Specialty entitled How to Hold Your Husband - Back. There's a cartoon include: Dance of the Weed, as well as a theatrical trailer. Audio bonuses included Burton Lane singing a song demo of Chin Up! Cherrio! Carry On!; two Leo is on the Air radio promos, and a radio show adaptation of Merton at the Movies starring Mickey and Judy.
Final Thoughts:
A little tougher, a little snappier, Babes on Broadway moves Mickey and Judy into young adult territory, falling in love and fighting over personal ethics as they make their way to the top of Broadway. During the elaborate production numbers, director Busby Berkeley again mesmerizes with his restless, searching camera.
---
GIRL CRAZY
Wealthy New York playboy Danny Churchill, Jr. (Mickey Rooney) has caused one too many embarrassing headlines for his publisher father (Henry O'Neill), so much so that Mr. Churchill has decided to send Junior way out west to the Cody College of Mines and Agriculture - where women don't attend. On arrival at the dusty desert college, Danny spots Ginger Gray (Judy Garland), the granddaughter of Dean Phineas Armour (Guy Kibbee). Her car has broken down and Danny, immediately on the make, tries to fix the car while trying to make a date with the unresponsive Ginger. Once on campus, Danny's smart-alecky ways don't mesh with the fun-loving, natural cowboys who attend Cody, causing Danny to quit the school. But Ginger's scorn for his quitting hits home, and he decides to stay.

Hoping to impress her, he offers to help when he finds out that the school is going to be closed down by the state due to low enrollment. Proposing a rodeo and beauty contest - in which he will crown the winner - Cody suddenly realizes that he's in big trouble. Ginger obviously deserves the award, but the governor's daughter, who can prove influential in keeping the school open, also thinks Danny will crown her the winner. But when Ginger spots Danny's locket around the beauty's neck, she's had enough of Danny's lies. Will Danny save the school, as well as his relationship with Ginger?

The best film in this collection, Girl Crazy sports a new director for the series (Berkeley was replaced with studio journeyman Norman Taurog after the I Got Rhythm number was shot), as well as a new location - the far west, and the musical genius of Ira and George Gershwin. War clouds are nowhere to be seen on the Girl Crazy horizon; this is pure musical romantic comedy terrain, and the speedy, sprightly set-ups keep the laughs and songs coming at a rapid clip. Girl Crazy opens like gangbusters with the fantastic knock-about Treat Me Rough, where a sexy-as-hell June Alyson makes like Betty Hutton, leading the chorus girls to push Mickey around like a rag doll.

Changing location but maintaining the comedic tone, Mickey moves west and starts to spar with Judy, and the duo finally reach a mature, adult, funny, and surprisingly romantic chemistry, bantering with an engaging give-and-take to their scenes that make you wish they had starred together in more films after achieving this welcome chemistry (their fun, sexy Could You Use Me? is nicely naughty). Mickey as always is a ball of fire, and nicely goonish in his inept wooing of Garland (showing shades of his young punk from Boys Town), while Judy shows the kind of vulnerable, romantic fragility, in her later scenes with Mickey, that remind you of the heights she'd achieve in films like A Star is Born and I Could Go On Singing. There's an amazing scene where Mickey is trying to apologize and win Judy back, with Mickey nuzzling her neck while conflicting emotions continually sweep across her face. It's a tour de force moment, and Garland is simply luminous.

The musical numbers, most of them staged by future director Chuck Walters (he dances with Judy in the Embraceable You sequence), are quite nicely staged; Walter's grasp of Judy's strengths (making sure the audience gets to see her acting and living the lines) are evident, particularly in the delightful Embraceable You dance. Most welcome, too, is Tommy Dorsey and His Orchestra, knocking out one of the tightest sets you'll ever see on Gershwin's Fascinating Rhythm (I love how Taurog creates an almost epic feel to the simply staged number, by slowly, slowly tracking that camera around the band). Berkeley's sole contribution to Girl Crazy - the I Got Rhythm sequence - is another amazing set piece from his career, with the strange, overpowering introduction of rows of cowgirls and cowboys employing whips and pistols in mechanical precision, elevating the sequence onto a thoroughly surreal plane (evidently, the studio didn't like his slow, expensive handling of this scene, and canned him). There's a giddy, almost overripe quality to this final hoe down, and it leaves the viewer pleasantly surprised at the abundance of ingenuity that wraps up the film: like any classic, each sequence tops the previous one.
The DVD:
The Video:
Unfortunately, there's quite a bit of heavy grain in the black and white, full screen 1.33:1 video image of Girl Crazy, which is especially noticeable in the luminous close-ups of Garland. Otherwise, a pretty good transfer.
The Audio:
Like all the other films in this collection, the audio is a Dolby Digital English mono mix, which accurately recreates the original theatrical presentation. Subtitles and close-captions are available.
The Extras:
Extras for Girl Crazy include another terrific commentary track by John Fricke; Hollywood Daredevils, a vintage short; The Early Bird Dood It, a vintage cartoon; a stereo remix for the I Got Rhythm sequence, and a theatrical trailer. An audio-only bonus includes an outtake for the deleted scene, Bronco Busters.
Final Thoughts:
Probably Judy and Mickey's best film together, Girl Crazy moves quickly from one marvelous song to the next, providing plenty of laughs and charm along the way. George and Ira Gershwin finds perfect interpreters of their music in Rooney, Garland and Tommy Dorsey. A pristine example of producer Arthur Freed's advanced musical technique, with a knock-out special assist from temporary director, Busby Berkeley.
---
Final Thoughts on the Box Set:
If the Mickey Rooney and Judy Garland Collection: Ultimate Collector's Edition came with just the films and no extras, it would rate a highly recommended, just because the films are so important in the American film history timeline: they started, however small at first, the trend for Hollywood to increasingly cater to the youth market. They also happen to be marvelously entertaining, carefree musicals with two of the screen's most consummate performers. But the Mickey Rooney and Judy Garland Collection: Ultimate Collector's Edition contains a wealth of extras, including Private Screenings with Mickey Rooney, a TCM interview special; The Judy Garland Songbook, which includes 22 musical numbers from16 of her films; and , with trailers from ten of their films together. As well, there is the fifty-page hardcover Bonus DVD Guide, written by John Fricke, and the Mickey Rooney and Judy Garland Portfolio, a sleeve containing 20 high quality black and white stills on heavy 5 x 7 postercard stock, all packaged in a heavy silver foil cardboard slipcase. This is wonderfully excessive packaging that collectors dream about for their favorite stars and films, and Warner Bros. is to be commended. Therefore, considering the highest quality of the films themselves, in addition to the marvelous extras and packaging, I'm giving the Mickey Rooney and Judy Garland Collection: Ultimate Collector's Edition our highest rating here at DVDTalk: the DVD Talk Collector Series rating.
---
Paul Mavis is an internationally published film and television historian, a member of the Online Film Critics Society, and the author of The Espionage Filmography.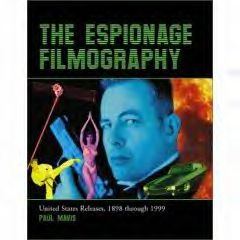 ---
C O N T E N T

---
V I D E O

---
A U D I O

---
E X T R A S

---
R E P L A Y

---
A D V I C E
DVD Talk Collector Series
---
E - M A I L
this review to a friend
Sponsored Links
Sponsored Links