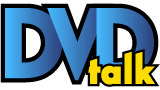 List Price: $29.95 [Buy now and save at Amazon]
---
The Film


Who Was Kafka continues documentarian Richard Dindo's signature style developed in several previous works including the feature-length documentaries Arthur Rimbaud: A Biography (1991) and Ernesto Che Guevara: The Bolivian Diary (1994) of depicting its titular subject through recasting personal writings as documentary interviews presented against a visual backdrop of locales germane to the subject matter. In Who Was Kafka, Dindo does this by employing actors to give voice to the words of Franz Kafka and his closest friends and lovers.



Franz Kafka, author of perhaps the most important German-language fiction of the last century, was born into an upper-middle-class Jewish family in Prague in 1883. Prior to his death in 1924, he published little, and received commensurately little attention, but left behind a treasury of important unpublished manuscripts, including his posthumously celebrated masterpiece The Trial, and the unfinished but glorious The Castle.



Dindo's methodology and motivation are lyrical. He both abstracts and objectifies elements of his material by having his actors emote stilted language of the lovesick, anguished, naive, or petulant proclamations germane to the diaries and love letters of his subjects, without physically taking up their roles. Presented in the common documentary format in which the director is a silent off-scene prod to the interview subjects, the actors, bearing no more than coincidental similarity in body, age, or even dress, to the actual persons they portray, appear superimposed over, but not actually physically in, historic and contemporary footage of Prague and other environs familiar to Kafka.



Oddly, Dindo uses traditional Yiddish songs performed by female soloists to segment his film. While this use of music may serve to draw some viewers into a story, it is not the story of the actual Franz Kafka. He would not have heard this music in his father's home, and expressed little sustained interest in his faith or heritage other than as a source of lament of what could have been, had his father encouraged him to take his faith and heritage more seriously.





"I was more damaged by my upbringing than anyone else I know, and more than I can understand."



Dindo would have us know that Kafka (voiced in the English-language-friendly version by Sami Frey) was throughout his life infatuated with the stern and emotionally-distant figure of his father. Although he suffered fits of depression, insomnia, migraines, and other manifestations of extreme stress that he partially blamed on his father, Kafka continued to live under his father's roof throughout most of his life.





"Anything that isn't literature bores me and I hate it because it's in my way."



We learn that after earning a law degree, Kafka worked for the state workers' accident protection and compensation agency were he labored, apparently with some dedication, for most of the next fifteen years. His familiarity with state bureaucracy provided a degree of informed authenticity to his writings, especially The Trial and The Castle, that would have eluded a full-time author. Though he appears to have performed well in his position, outside of work, Kafka generally shunned pastimes, activities and friendships that did not revolve around literature. Kafka preferred written exchanges to face-to-face encounters, even it seems, in matters of the heart.





"I can live neither without her, nor with her."



Love, we learn, made Kafka wretched. This is the topic that captures Dindo's imagination. Kafka was never a husband or a father. Over the course of his adult life, he pursued three women. They are three of the six intimates of Kafka depicted in Who Was Kafka, and his relationships with these women take up the majority of the film's 96 minutes.



Kafka met his first love, Felice Bauer (Irene Kugler), in 1912. Despite years of correspondence numbering as many as three letters each per day, and being twice engaged, they rarely saw each other and Kafka did much to undermine their relationship through his vows to never have children, lead a normal life, or give attention to matters other than his writing. Their on-again off-again relationship had run its course by late 1917.





"Don't write, and keep us from meeting again."



Kafka's second relationship was with the Christian Czech author and journalist Milena Jesenska (Hana Militka). For three years, he again courted intensely by correspondence, but despite her willingness to accept Kafka as he was, he once again found reason to end the relationship, and in 1923, he turned his attention to a young Orthodox Jewish kindergarten teacher, Dora Diamat (Renata Stachowicz) who, the film incorrectly informs us, was 19 years-of-age (but was actually 25). Diamat would be the last love of Kafka's short life.





"It shouldn't be printed at all. It should be burned. It has no meaning at all."



On June 3, 1924, at the age of 40, Kafka, never a man of good health, died of complications attributable to tuberculosis he contracted in 1917. His final will was that his best friend Max Brod should collect all his letters and manuscripts and burn them. Unfortunately for Kafka, but fortunately for readers everywhere, Brod (Alexander Wachholz) did not carry out Kafka's will. Instead, he quickly published Kafka's writings to near-immediate success and the rest, as they say, is history.



The DVD

The disc provided by Facets for this review was a screener without accompanying artwork, booklet or any other materials. Accordingly, I have no idea whether the retail disc is similarly bereft of features so information provided here is subject to change.



Upon start-up the disc offers English, German or French menu options. As discussed in the Audio and Extras sections below, the selection of menu language will determine how the feature is presented, and the availability of the extra content.



The Video:

Who Was Kafka was recorded on video and is anamorphically presented in, what appears to be, 1.85:1 ratio. The picture quality is not out of line with other video-based documentaries, but is nothing better than adequate.



Subtitles are of acceptable size, pace and clarity, but are only available in English or French and are not intended for the hard of hearing in that there are no subtitles available for the off-screen narration of Kafka.



The Audio:


Who Was Kafka is presented is 1.0 mono with the option of the original German language track (sans subs), a French dub track (sans subs), or a hybrid track predominately in German with matched removable subtitles, but with Kafka's narration in unsubtitled English or French. In other words, if the full original German or dubbed French audio track is selected, English subtitles are unavailable. Accordingly, American viewers without fluency in German or French should play the disc with mixed German and English audio track and accompanying English subtitles available through the English menu.



The Extras:

The only extra is a rather stylishly entertaining trailer for DVDs available in France from Arte Video. Because this trailer is only available through the French menu, American viewers may justly consider this an easter egg, but should seek it out anyway as it is the high point of this disc.




Final Thoughts:


I love Kafka's writings and have considered him a personal favorite for more than twenty years. His is the only German prose I've ever made the effort, mostly without great success, to read in the original, and I traveled to Prague in 1995 largely because it looms so large in his writings. I also love unconventional documentaries. I hold the work of avant-garde documentarians Chris Marker and Aleksandr Sokurov in high esteem. However, despite all this, I could not muster much enthusiasm for Who Was Kafka.



I found the use of actors baring no resemblance in physical attribute, age or garb to the persons they portrayed, spouting lines better read than spoken, imposed over footage of modern Prague, off-putting, and I was disconcerted by the prominent use of Yiddish music. Perhaps, I would have preferred to have seen a documentary that explored Kafka's literature and its subsequent impact rather than his personal life, but even accepting this subject matter on its own terms, I'm disappointed with what Dindo has made of it.



I assume that fans of Dindo's work will snap this title up since it faithfully continues along lines well worn by his previous work, but for those new or indifferent to his films interested in Kafka specifically, or unusual or literary biographical documentaries generally, rent it. To everyone else, I recommend you spend your time reading Kafka's short stories instead.
Sponsored Links
Sponsored Links