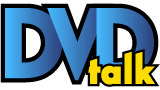 List Price: $28.98 [Buy now and save at Amazon]
---
Directors: Olivier Assayas, Gurinder Chadha, Sylvain Chomet, Joel Coen, Ethan Coen, Isabel Coixet, Wes Craven, Alfonso Cuaron, Gerard Depardieu, Christopher Doyle, Richard LaGravenese, Vincenzo Natali, Alexander Payne, Bruno Podalydes, Walter Salles, Oliver Schmitz, Nobuhiro Suwa, Daniela Thomas, Tom Tykwer, and Gus Van Sant



Actors: Juliette Binoche, Steve Buscemi, Willem Dafoe, Gerard Depardieu, Ben Gazzara, Nick Nolte, Natalie Portman, Gena Rowlands, Elijah Wood, et. al.



The Film



Paris, Je T'Aime provides eighteen love stories, set in eighteen Paris boroughs, by twenty directors, in two hours. It's a harmless romp around one of the world's great cities by good actors guided by competent directors. Although assigned an R (restricted) rating by the MPAA for language and brief drug use, Paris, Je T'Aime is an inoffensive film as suitable for family viewing by anyone mature enough to be willing to sit through the subtitles, as it is for a first date.


While there's nothing in Paris, Je T'Aime that isn't done better elsewhere, few films pack as much into two hours. There's something here for everyone: comedy, tragedy, romance, melodrama, multiculturalism, murder, vampires, beautiful people and locales, Oscar Wilde, mimes, and, for the cinephiles, winks to better films. Each segment is only about five minutes long, so if you don't like any particular segment, you only have to wait a couple minutes for something else to come along that you may like better. Further, because there's no meaningful continuity between segments, you're free to enter and leave the viewing area, skip forward, and stop and restart, without feeling you're missing anything essential.



A romp for viewers, Paris, Je T'Aime is more a working holiday for its actors and directors. The actors give their lines with an adequate level of believability that never threatens to upstage their co-stars, and the directors competently execute scenes that move briskly from start to finish without giving away any novel ideas or techniques that they might wish to use in a future feature film.



If you're looking for an inoffensive film to fill two hours, you could do a lot worse than Paris, Je T'Aime.



The DVD



The Video:

The image is anamorphically presented in an aspect ration of 1.78:1. Although the image appears to be interlaced, it is otherwise satisfactory, and there is good continuity in color levels between segments. Removable subtitles are provided in English, English for the hearing-impaired, and French. They are easily readable, and appropriately sized, placed and paced.



The Audio:

The original mixed French and English audio is offered in 2.0, 5.1 DD, and 5.1 DTS sound with a decent mix and a good sound balance that won't have you reaching to adjust the volume between segments.


The Extras:

The only extra beyond trailers for other First Look DVDs is a letterboxed 'making-of' featurette in which the actors and directors exclaim how lucky and pleased they are to be in Paris and working with one another, interspersed with some run-of-the-mill behind the scenes footage. The featurette is edited such that no one is compelled to string together more than a half-dozen lines before the cut to someone else mouthing pretty much the same sentiments.



Final Thoughts:


Paris, Je T'Aime is slightly highbrow without being complex. It's a good fit for an audience of mixed or unknown preferences that includes people that might be offended or bored by a more focused film selection. Pop it in the player and it'll move you through a pleasant two hours. Every DVD library should include a film or two like Paris, Je T'Aime. If you don't already have this gap filled in your library, Paris, Je T'Aime is recommended.
---
C O N T E N T

---
V I D E O

---
A U D I O

---
E X T R A S

---
R E P L A Y

---
A D V I C E
Recommended
---
E - M A I L
this review to a friend
Sponsored Links
Sponsored Links