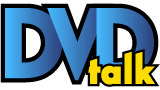 Cary Grant: 4-Disc Collector's Set (Indiscreet, Operation Petticoat, The Grass is Greener, That Touch of Mink)
List Price: $34.98 [Buy now and save at Amazon]
---
Who wants to knock Cary Grant, after all? I certainly don't, but Lionsgate's Cary Grant: 4-Disc Collector's Set doesn't inspire a lot good will, featuring four of Grant's later, lesser efforts, presented in less-than-satisfactory DVD transfers with no extras. 1958's Indiscreet, 1959's Operation Petticoat, 1960's The Grass is Greener, and 1962's That Touch of Mink are included here - four mildly amusing (at best) attempts by an obviously coasting Grant - sporting flat, non-anamorphic letterboxed transfers from beat-up, faded prints that look no better than when Republic released them on VHS over 15 years ago.
Anyone familiar with Grant's overall career knows that these later efforts - while incredibly successful at the box office, for the most part - offer the least interesting glimpses at one of the most charismatic, accomplished movie stars to ever grace the screen. The Grant of Indiscreet, Operation Petticoat, The Grass is Greener, and That Touch of Mink is the Cary Grant that Grant himself found largely boring. This is the uber-"Cary Grant," the ultra-suave, ultra-polished romantic/lightly comedic lead actor that audiences recognized as an iconic symbol first, and as an actor second (or frankly, not at all). Long gone is the darkly erotic seducer and conniver of Suspicion and Notorious, or the manic, inspired, physically spry comedian of Bringing Up Baby, My Favorite Wife, and His Girl Friday, or the brooding, accomplished man of action from Only Angels Have Wings and Destination Tokyo. Instead, we have the minutely crafted and perfected image of "Cary Grant" that Archibald Leach spent decades constructing, a highly romanticized version of the urbane, debonair sophisticate who effortlessly moves through these artificial, glossy, calcified studio projects without the slightest ruffle to the façade. It's been repeated many times that when Grant was on the receiving end of a particularly effusive summation by a reporter of that "Grant" persona, Grant replied, "Even I'd like to be that "Cary Grant."
Grant, by all accounts a complex, difficult man whose fame did little to bring him personal happiness, had an essential "unknowable" quality about his personality (as all true, great movies stars do), which manifested itself onscreen with an intriguing allure. But by 1958 and Indiscreet (our first movie, chronologically, in the Cary Grant: 4-Disc Collector's Set), all of that gestalt conflict, that compulsive, almost hypnotic pull that Grant could summon when given the proper vehicle, was smoothed away into oblivion. Grant, an intensely private individual, had by this point finally achieved enough money, enough power over his image, and enough success with audiences that he could dole out little dollops of "Cary Grant" - the "Cary Grant" he felt they wanted - when deemed suitable, without stretching himself in the slightest as an actor, while effectively hiding any of the emotionally compelling quirks of his personality that made many of his earlier performances so interesting.
Grant, keenly aware of his advancing years amid new, younger talent in Hollywood (Grant was 58 to Doris Day's 38 in That Touch of Mink), didn't seek new artistic challenges at this final stage in his career (Grant was loathe to be anything other than the hero and the leading man in his films), but rather more money and control over his films and his image. A shrewd businessman, Grant's efforts here in Cary Grant: 4-Disc Collector's Set (all produced by his own film companies) show a canny appreciation for what his loyal audience wanted from him, as well as his astute mastering of "the Hollywood deal" and his desire to stay on top while winding down his film career (Operation Petticoat, the most financially successful film of his career, netted him over 3 million dollars in participation profits alone, during its initial run - huge money back in 1959). Unfortunately, they also show a star totally unwilling to give even a modicum of emotional realism back to the audience. Grant is as closed-off and "scripted," if you will, as the accomplished but square, lifeless vehicles he inhabits in this collection - a sentiment that Grant himself revealed to friends and loved ones from this period. Grant, too long a successful manipulator of his own image, regarded these bits of fluff in the Cary Grant: 4-Disc Collector's Set as just that: entirely disposable entertainment that weren't worth thinking about the minute he wrapped their productions. But regardless of the skill in which Grant could "fool" his fans with a near-perfect façade of measured charm and polish on the screen, a decided air of fading away, of disinterest and unfocused preoccupation, permeate these films.
---
INDISCREET



Based on Norman Krasna's successful play, Kind Sir (with Krasna here supplying his own script adaptation), Indiscreet's romantic comedy conflicts start when lonely famous actress Anna Kalman (Ingrid Bergman) meets handsome, married diplomat Philip Adams (Cary Grant). Diving right into an illicit affair with the charming, caring Philip, Anna may express regret that he's married, but she's realistic enough to understand what she bargained for, and resigns herself to carrying on the affair, on Philip's terms.
Unfortunately, mutual friend Alfred Munson (Cecil Parker) lets it slip that Philip is only pretending to be married, in a rationalized attempt to clear his conscious whenever he becomes involved with a woman. Philip, who loathes marriage, thinks he's doing whichever woman he happens to be involved with a favor, by pretending to be married. That way, he can safely remain single, while not disappointing or hurting the woman when he eventually moves on. Of course, Anna doesn't see the singularly male logic of this deceit in quite the same way, and sets out to give Philip a dose of his own medicine.
Indiscreet takes over an hour to move from a hearts-and-flowers romantic piffle to a comedy, with far more subdued results considering the cast and crew involved. Screenwriter Krasna, adapting his own play, fills Indiscreet with those fake society matrons and old-world politicians and businessmen that only exist in the movies, but then fails to capitalize on the stereotypes, making Indiscreet a seemingly endless ordeal of pointless blather. Matching Krasna's inert script every step of the way, director Stanley Donen (miles away from the stunning Two for the Road nine years later) plants his camera firmly at a mid-two-shot, and lets the actors recite their lines; it's an exceedingly boring visual design, with an emphasis on close-ups to maximize the film's star power.
As for those stars, it's obvious that Grant and Bergman, so memorably paired twelve years before in one of Hitchcock's masterpieces, Notorious, have a certain chemistry together. But very little in the leaden script allows them to strike sparks together. Bergman, a tad stolid in her take on a world-famous actress, seems in good spirits, which isn't surprising when you consider Indiscreet was a big boost in her campaign to return to the good graces of the American public after the Rossellini scandal. Grant, looking drawn and tired in his early scenes, is tightly controlled as Philip, offering an obvious surface performance that no doubt met the requirements of what audiences expected from "a Cary Grant performance," but which offers little in the way of energy or nuance. A criminally slow start focusing on the patently phony romance (watch both of them literally sigh at each other in one scene) with a less-than-inspired denouement (and with too few genuine chuckles), add up to a whole lot of nothing in Indiscreet, a vapid, boring trifle overmatched by the underutilized skills of its stars.
---
OPERATION PETTICOAT




Evidently Grant took on this sub-par (sorry) submarine service comedy with the intention of securing younger audiences who were more inclined to buy a ticket for a Tony Curtis, rather than Cary Grant, comedy. How ironic that must have been for Grant, who could hardly not have noticed Curtis' marvelously funny, parodistic "Cary Grant" turn in Billy Wilder's Some Like it Hot, is hard to say, but it speaks volumes for where Grant's concerns were at this point in his career, in that he was looking for additional support on theater marquees.



Grant plays Lt. Comdr. Matt T. Sherman, a U.S. sub commander whose boat, the Sea Tiger, is sunk during a Japanese attack on the Philippine Islands. Anxious and driven to raise the Sea Tiger and press on into battle, Sherman pushes on his ragtag crew - with the aid of newly assigned scrounger and polished admiral's aide, Lt. Nicholas Holden (Tony Curtis) - to keep the Sea Tiger afloat in the perilous Japanese waters. Comic complications arise from not only Holden's seemingly endless pilfering scams, but also the inclusion of several gorgeous Navy nurses, found stranded on an island soon to be overrun by the Japanese.





A major money-earner when released in 1959, and a perennial favorite in re-runs and late shows in the 1960s and 1970s (so much so that a TV series was spun-off in 1977), Operation Petticoat used to get big laughs from me when I was a kid, but seen today, it seems a rather tame, almost desultory affair, which is particularly surprising considering the talent in front of and behind the camera. With a screenplay by the red-hot scripters Stanley Shapiro and Maurice Richlin (who had another massive hit that year with Pillow Talk), and direction by future Pink Panther genius Blake Edwards, Operation Petticoat tries to marry the traditional service comedy genre with the late 1950s sex farce, coming up short on both ends with this too-long jumble.





After an unconscionably slow start (surprising for Edwards at this juncture in his career), with the all-too familiar scrounger antics by Curtis (who would play this same kind of genial thief/charmer/scoundrel character too many times, with his career self-destructing by the end of the 1960s) taking forever to get going, some of the on-board plot complications still raise a few solid laughs (the pig in the officer's head, heard snorting off camera while Grant does his trademark head tilt, still works to a degree). But Grant's grumpy performance, whittled down to the faintest of Jack Benny-like reaction shots as he endures one humiliation after another with his command, is surprisingly off-putting, with the pleasant Curtis (given nothing much of substance to do here) coming off much better. It's hard to figure out just what Grant is doing in Operation Petticoat. There certainly seems to be little if any joy in his performance, with Grant going through the motions yet again in a cardboard studio product.





Once the nurses come on board, the not-at-all "naughty" sex jokes and lame double entendres pile up, but to little effect. After all - how many different ways can you block a sequence to highlight a buxom actress' breasts causing havoc in the sub's cramped quarters? What may have played big in 1959 (the film's idea of hilarity is beating to death the sound effect joke of having the Sea Tiger's engines sound like water flushing down a toilet) amounts to ho-hum bemusement at best today. When the sight of a girdle used as an engine main spring is enough to send Chief Mechanist's Mate Sam Tostin (Arthur O'Connell, in another too-familiar, too-often trotted-out performance) into paroxysms of outraged indignity (certainly one of the film's big, celebrated sight gags), modern audiences won't have time to try and figure out why he's upset: they probably won't even know what that girdle is in the first place. Too much of Operation Petticoat is dated and tired to work effectively today, which may explain why this former box office winner has disappeared from most serious discussions of 1960s film comedies.



---
THE GRASS IS GREENER



Sources vary as to whether or not this oddity from 1960 was popular with American audiences, but The Grass is Greener is certainly the most interesting offering in the Cary Grant: 4-Disc Collector's Set - if not any more entertaining than the other marginal titles. Grant stars as Victor Rhyall, an impoverished Earl whose palatial English estate has been taken over by the National Trust. In order to keep his ancestral home, he must allow tourists to visit, while his charming, beautiful wife, Lady Hilary Rhyall (Deborah Kerr) contributes much needed income with her various farming activities.



Into this potentially stressful living arrangement comes millionaire oil baron Charles Delacro (Robert Mitchum), an American tourist who makes a not unwanted-at-all pass at Hilary, who's instantly charmed and excited by this rich man's interest. Knowing full well what she's doing, she goes off to London to be with Charles, with Victor fully aware of her intentions. Now it's up to Victor and friend Hattie Durant (Jean Simmons) to win back Hilary without Victor losing face.





Director Stanley Donen manages an amusing faux-Noel Coward-esque tone to The Grass is Greener (no doubt amplified by the inclusion of a theme song by Coward himself) which unfortunately is wasted on this confused, slight burlesque. Opportunities to comment on marriage and infidelity abound, but aren't fully explored (Grant admits to his own discretions, but doesn't really have to defend those actions in the face of his wife's similar situation). And tantalizing aspects of the story and characters promise much more than what's delivered (how severely was Simmons' role trimmed - or was it built up from nothing - to create such an enigmatic, ghostly character?). Witty lines do pop up (the best is when Kerr tells the slightly daffy Simmons, "You can't play Scrabble...with adults"), while one or two non-sequitur inserts spark amusement (I love the unexpected shot of Grant, waiting patiently to shoot a cuckoo who's been annoying him).





But overall, there's a deadening quality to The Grass is Greener that can be laid squarely at the feet of Grant, with some further blame spread around the good, but miscast, lead actors. Grant, playing a rather unsympathetic character whom we're irrationally asked to sympathize with, shows indifference for the audience by barely raising his game to the level of "apathetic." It's surely one of his more mannered, bored (and boring) performances, lacking the spirit and fun that marked other similar characters of his. Grant, by several accounts, was unhappy during the making of The Grass is Greener, and thought the film a failure before shooting even finished.





It's not difficult to see why he felt that way, particularly when the all-important casting that may have saved The Grass is Greener, goes so seriously off track. Mitchum, one of my favorites, was never really good at romantic comedy (see Two for the Seesaw, or better yet - don't), and he's no better here, with his strange line-readings and off-kilter presence failing utterly to jibe with the rest of the cast. Kerr, who can seemingly do no wrong, is noticeably jittery and off-her-mark in many scenes, contributing to the feeling that The Grass is Greener didn't make any of its cast members particularly certain they had a winner on their hands. Simmons, of whom I've never been that fond (too brittle, too cold), actually does quite well with what little she's given here, but her character is so totally unnecessary to the plot (one may be teased into thinking she's going to have a dalliance with Grant, but that's utterly abandoned), that thinking back on the film, one tends to forget she was even in it. Ultimately, The Grass is Greener, in an effort to be continental and "daring," winds up thoroughly conventional and pedestrian.



---
THAT TOUCH OF MINK






It's well known that during Day's heyday in the late 50s and early 60s, Cary Grant's fingerprints were on most scripts that offered a leading man role in a romantic comedy. Certainly critics said as much when Rock Hudson scored with Day in the iconic wonder, Pillow Talk, in 1959. Hudson, a revelation as a light comedian, was favorably compared to Grant - but definitively in the junior position. So when Day and her husband/film producer Marty Melcher were casting around for another "Cary Grant type" for her next movie, they went one step further and co-produced with the star himself.



I've written before about Day's impact on film history during this period, so one might assume that That Touch of Mink might prove to be a highlight in both iconic stars' careers, but unfortunately, such is not the case. Slight when it should have been frothy, repetitive when it should have built with comic tension, That Touch of Mink is one of Day's least memorable "sex comedies" from her box office peak period, with both stars failing to generate believable chemistry between them.





The premise is simplistic (and wholly unbelievable). Grant plays Philip Shayne, a millionaire businessman who accidentally splashes Cathy Timberlake (Doris Day) with his Rolls, when she's standing by a mudpuddle in New York City. Trying to find her, Shayne finally spots her entering the AutoMat, and sends his Princeton economics professor/financial advisor/ flunky Roger (Gig Young) to reimburse her for any damages. Roger, who harbors deep resentment for Philip's money which tempted Roger to "sell out," encourages Cathy to personally confront Philip, but this backfires when Cathy falls instantly in love with the millionaire. Philip literally sweeps Cathy off her feet with a multi-city tour, before going in for the kill: the marriage-averse Philip offers her the chance to be his "companion" for an extended world-wide trip, with no strings attached.





Racked by indecision, the virginal Cathy steels herself to say no, but obstinately says yes when Philip - whose conscious is acting up - fails to call her for her final answer. Now, both Philip and Cathy are committed to their "arrangement," even though neither one of them really wants to go ahead with it. A trip to Bermuda proves disastrous when Cathy refuses to sleep with Philip, which perversely, makes Philip pursue Cathy even more strenuously. Will they eventually get together? What do you think.





That Touch of Mink was a huge hit when it came out; the loyal fans of each star came out in droves to see these two A-list stars spar and love on the big screen. Seen today, however, That Touch of Mink falls embarrassingly flat, with the central theme more crass and tasteless than comically naughty. There's a decidedly sniggering, almost mean-spirited tone to That Touch of Mink, emphasized by Grant's rather cold performance, that puts a pall over the film. Typically safe, lame sex jokes from the period abound (when Philip donates $200,000 to an unwed mothers' home, one of the matrons, who believes he's impregnated Day, says, "When a man donates $200,000, he's entitled to use the facilities."), but there's no getting around the fact that the stars are too mismatched, in both temperament and age. Grant, menopausally staid and stolid and grandfatherly looks tired and disinterested next to fresh-faced, bouncy Day, and their zero on-screen chemistry isn't helped by the frequently ridiculous script. Scenes grind on interminably (not an unusual occurrence with director Delbert Mann's films), and even the high-caliber supporting cast comes out blunted. Gig Young overdoes the giddy, almost beatific executive to the point of irritation, while Audrey Meadows grates unrelievedly as Day's cranky, abrasive friend. Flat, uninspired, and ugly to look at, That Touch of Mink is certainly one of Day's and Grant's more unmemorable films.



---
The DVD:
The Video:

As tentative and unsuccessful as the actual films in the Cary Grant: 4-Disc Collector's Set come off, their transfers here eliminate probably the best elements each of them had upon their initial release: their cinematography and production designs. Grant was obsessive about his later films looking richly glossy (even to the point of bringing in his own extensive art collection to fill out sets he didn't think looked good enough), but you'd never know it from the ugly, flat, non-anamorphic transfers seen in the Cary Grant: 4-Disc Collector's Set. The actual prints used for source elements are frequently damaged, with numerous scratches, splices and screen anomalies that look terrible. Colors either go to pink, or are muddy and dark. And grain is pronounced in all four films. Nowadays, releasing classic Hollywood films "flat" on DVD, when they were originally shot in anamorphic widescreen, is just unacceptable anymore. There's no excuse for that kind of laziness.
The Audio:

The Dolby Digital English mono soundtracks recreate the original theatrical presentations. Levels are fine, but undistinguished.
The Extras:

The only extras in the entire Cary Grant: 4-Disc Collector's Set is a trailer and some text bios found on That Touch of Mink. That's it. Pretty sad for a collection marked "Collector's Set."
Final Thoughts:

The four films included in the Cary Grant: 4-Disc Collector's Set aren't the best representation of Grant's final career stage (you would do much better to catch the brilliant North by Northwest and Charade), but I might have overlooked that, giving the set at least a "Rent It" had the transfers been half-way decent. But the flat, non-anamorphic transfers utilized damaged, faded prints, eliminating probably the best thing about these films: their production values. Both of these factors prove too much to overlook: you can safely skip the Cary Grant: 4-Disc Collector's Set.
---




Paul Mavis is an internationally published film and television historian, a member of the Online Film Critics Society, and the author of The Espionage Filmography.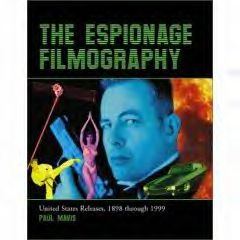 Sponsored Links
Sponsored Links