List Price: $19.98 [Buy now and save at Amazon]
---
BBC Video has released Persuasion, a newly-commissioned TV adaptation of the Jane Austen classic, starring Sally Hawkins, Rupert Penry-Jones, Alice Krige, Anthony Head, and Julia Davis. Wildly different in approach than the typical "Jane Austen movie," I found Persuasion a fast-paced, nakedly emotional breath of fresh air, shaking out the cobwebs of the usual Masterpiece Theatre fare and creating a gripping new take on a thoroughly familiar story.
Sally Hawkins plays Anne Elliott, a 27-year-old spinster who nurses a deep wound from a failed romance eight years ago. In love with a common, penniless naval officer, Frederick Wentworth (Rupert Penry-Jones), Anne was "persuaded" by her family to drop Wentworth, who was deemed a dismal prospect by Anne's vain, pompous father Sir Walter Elliot (Anthony Head) and her practical godmother, Lady Russell (Alice Krige). Now, however, Anne faces a future of loneliness (as well as financial uncertainty) because she remains unattached. As well, her father, a profligate spender, has squandered much of their fortune, and is forced to let out the family estate, Kellynch, to renters, a shameful act for the foolishly proud Sir Walter.
Complicating matters is the fact that the new renters, Admiral Croft (Peter Wight) and Mrs. Croft (Marion Bailey), are related to Captain Wentworth (Frederick is Mrs. Croft's brother), who has returned from the Napoleonic Wars a highly desirable (and rich) bachelor. Anne must endure the realization that she threw over her true love for lack of money and connections, only to see her former love now pursued by other younger women. Endless misunderstandings combine with the social restrictions that disallow Anne the right to declare her true feelings, causing no end of emotional distress to the tender-hearted, deeply saddened Anne. Will she eventually find true happiness?
SPOILERS ALERT!
Limited to a ninety-minute run time, this new version of Persuasion condenses events and eliminates characters in an effort to emphasize the raw emotions that fuel the much more dense novel upon which it is based. Purists who idolize Austen's rich complexities will no doubt find problems with this speedy adaptation, but those same rigid purists never seem to understand that reading a book and making a film based on a book are two entirely different aesthetic experiences, and as such, a film adaptation owes absolutely nothing to the original source material in an essentially false effort to remain "faithful."
That being said, Persuasion is quite adept at getting across the barely-submerged romantic hysteria that suffuses Austen's work, by concentrating the complicated plot into a series of thwarted romantic encounters, heightened by the director's more modern, subjective filmic treatment. Actors in Persuasion look right at you; they're not afraid to peer into the camera directly, to bring the viewer into the emotion being portrayed on the screen. This may seem like a "trick" or "gimmick," but since director Adrian Shergold manages to bring forth believably honest, emotionally dense portrayals from the talent cast, we buy his style. When Hawkins (who's wonderfully conflicted here) cries uncontrollably when she fears that Frederick is finally lost to her, she looks everywhere for stability as she tries to stifle her sobs - even looking to us for help. It's a wonderful moment, and I "bought" it in its entirety.
Director Shergold tries other camera and editing techniques to give Persuasion a more immediate, charged feel, including lots of peripatetic, hand-held camera movements, intense, almost too-near close-ups (the final kiss between Anne and Frederick is a marvelously excruciating, weirdly fervid kiss of equal parts sublimation and hesitancy), and lightning-fast editing schemes (the final hysterical flight by Anne as she tries to find Frederick is a standout) that mark Persuasion as a most un-Masterpiece Theatre-looking film (even though ironically, Persuasion premiered on the venerable PBS series). Some viewers, trained and comfortable with the more staid, sedate, measured pace and tone of previous classic novel adaptations of this sort may feel a bit lost with Persuasion, but I found it an invigorating experience, boiling the essence of Austen's almost-doomed romanticism down to a passionate, roiling, emotional fever dream beneath the outwardly cool, detached, rigidly locked-down characters.
The cast is superb, highlighted by the beautifully open performance of Hawkins as Anne. Never afraid to look foolish on camera, she really lets out all the stops here, which is remarkable considering how restricted her character must be, due to the social conventions of the story. Penry-Jones strikes the right note as the initially wronged and sneering Wentworth, who seemingly takes forever to finally understand the depths of Anne's love for him. And Krige (always so good) and particularly Head as the repugnantly class-conscious, pig-headed Sir Walter, lend serious weight to the uniformly fine supporting cast. Also notable is the glorious production design by David Roger and the dark, naturally lit cinematography of David Odd. Shot at times with what looks to be natural sunlight or candles, there's a dazzling steel-grey, icy beauty to Persuasion that perfectly matches the repressed, thwarted emotions of the lead characters.
The DVD:
The Video:
The anamorphically enhanced, 1.78:1 widescreen image for Persuasion is quite dishy, with a crystal clear picture, and a perfectly realized color palette. I saw no compression issues.
The Audio:
The Dolby Digital English 2.0 stereo audio mix is adequate for the program, with all dialogue cleanly rendered. Subtitles are available.
The Extras:
There are no extras for Persuasion.
Final Thoughts:
Tight, economical, and yet properly languid on the surface, director Adrian Shergold creates a most un-Masterpiece Theatre-like adaptation of Jane Austen's Persuasion. With emotions boiled down to their most essential, the fever-dream intensity of Persuasion is boldly represented by Shergold's unabashed directorial choices. When Sally Hawkins cries uncontrollably, she looks right at you, forcing you to directly relate to her pain. The cast is excellent. I highly recommend Persuasion.
---
Paul Mavis is an internationally published film and television historian, a member of the Online Film Critics Society, and the author of The Espionage Filmography.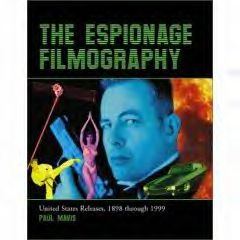 ---
C O N T E N T

---
V I D E O

---
A U D I O

---
E X T R A S

---
R E P L A Y

---
A D V I C E
Highly Recommended
---
E - M A I L
this review to a friend
Sponsored Links
Sponsored Links