Disney's Classic Caballeros Collection: Saludos Amigos and The Three Caballeros
List Price: $19.99 [Buy now and save at Amazon]
---
Disney has combined for the first time on DVD two of Walt Disney's "package films" from the 1940s: 1943's Saludos Amigos and 1945's The Three Caballeros, both featuring Disney's top animated star from that period, Donald Duck. Buyers who have the earlier 2000 Disney Gold DVD releases of these titles should be aware that there has been no discernable restoration for these titles' re-release, nor has a pesky (and totally nonsensical) bit of modern-day studio self-censorship in Saludos Amigos been corrected (Goofy's cigarette is still missing here, but incomprehensibly, Jose Carioca smokes like a fiend). A couple of extras might entice buyers to double-dip, though, for these minor features.
Produced during one of the most turbulent, dicey periods in Walt Disney's career, Saludos Amigos and The Three Caballeros would appear to be more well known today for their backstories and their complicated critical receptions, rather than for anything truly memorable or remarkable found in the films themselves (although the wild, surreal, sexualized images in The Three Caballeros might be an eye-opener for today's audiences). The war effort took a terrific toil, both creatively and financially, on the Disney studio (foreign markets dried up, productions on major projects were severely cut back in deference to Walt's government-directed work, as well as a particularly nasty strike at the studio), and the "package film" as they became known at the studio, served to keep the studio at least visible (if not entirely viable) at the nation's theaters. Comprised of brief, sometimes unrelated animated shorts that were then linked by a common theme and released as a single feature, the "package film" was a stop-gag measure for a studio that faced a far less certain future than modern viewers might expect, looking back on the seemingly invincible Walt and his decades-long successes.
Under the auspices of the Office of the Coordinator (Nelson Rockefeller) of Inter-American Affairs, Walt Disney was asked to take a good-will handshaking tour of various South American countries, providing valuable propaganda value for the United States in a region that the government felt might be coming under increasing influence of Nazi propaganda. Once Disney allowed the trip to be re-labeled a fact-finding journey for his artists to eventually produce some animated shorts, Disney agreed to the jaunt and in the summer of 1941, he, his wife and 18 artists departed for various stops in South America, including Brazil, Argentina, and Chile. According to most reports, Walt viewed the trip as more of a vacation from his domestic problems than as a bona fide artistic endeavor (and by all accounts, most of their activities down there were coordinated for pure publicity value), but enough sketches were produced and miles of 16mm film taken, that four short cartoons were eventually animated, and a "package film" eventually released.
SALUDOS AMIGOS
Saludos Amigos plays very much like a travelogue, with animated rest-stops along the way of comedy featuring Donald Duck, Goofy, and several new Disney characters, most notably Jose Carioca, a jaunty Brazilian parrot. Running a scant 42 minutes, Saludos Amigos links these four cartoons with the various 16mm footage of the South American people, their customs, art, and their folk dances that the Disney crew captured during their trip. The first animated sequence features Donald Duck as the quintessential American tourist, first trying to cross Lake Titicaca, and then trying his hand at some mountain climbing, courtesy of an easy-going llama. The second animated short features Pedro the little Plane, who takes over his father's mail run over the treacherous Andes mountains from Chile to Argentina. The third animated sequence has Texas cowboy Goofy magically transported to the Argentinian pampas where he learns how to be an authentic gaucho, and the fourth sequence introduces Donald Duck to Jose Carioca who takes Donald on a visual and musical tour of Brazil.
According to the very short snippet of an interview with Walt for the CBC (included on this disc), Saludos Amigos cleaned up at the box office, prompting the studio to plan its sequel, The Three Caballeros almost immediately. Critical reaction at the time, though, was mixed-to-cool, and watching the short film now, it's not hard to see why. It's important to understand at this time, many mainstream critics viewed Walt Disney as one of the country's most important artists working in films. Today, the name "Walt Disney" may conjure up images of Herbie the "Love Bug" and Winnie-the-Pooh, but for critics during most of the 1930s, Walt Disney was a bona fide artist first, with even his Mickey Mouse cartoons reviewed from a serious aesthetical standpoint. The fact that most of Walt's films and cartoons were substantial hits with mainstream audiences only served to impress the critics more; Disney was a genuine phenomenon in a Hollywood that many critics felt was lowbrow and only interested in ticket sales.
That being said, it's hard to see very much of the "classical," "artistic" Walt Disney in Saludos Amigos. Perhaps it was the very nature of the project's inception (Walt stated on several occasions that he wasn't particularly invested in either the trip or the eventual film) that doomed it to be a minor, fragmented piece. Viewers today will no doubt chafe at the somewhat charming (from a nostalgic viewpoint) but decidedly stilted live-action documentary footage that links the cartoons, while those hoping to see Donald and Goofy, both then at the peak of their popularity, tear things up, will certainly have to search for genuinely amusing moments. Simply put: the gags in Saludos Amigos just aren't that funny on the whole. Goofy's gaucho interlude (which could easily have been done during his marvelous 1950s "How To" series) is perhaps the most successful here (his slow-motion bolo attack of a llama, while riding a bucking bronco, is quite funny), but new characters Pedro (with zero personality) and Jose Carioca largely fail to generate much interest. Jose in particular isn't inherently funny in the slightest. He's amusingly designed, and Jose Oliveira's voice work is fine (if uninspired), but nothing about the character himself is funny. He merely serves as a travel guide for Donald, who's rather restrained here, to our disappointment (no doubt due to his propaganda role as "good neighbor" to our south of the border friends). Quite honestly, apart from Goofy's ride, little stays with a viewer of Saludos Amigos - not counting the spirited rendition of Aquarela do Brasil by Aloysio Oliveira. The film ends abruptly, with no wrap-up of the live-action footage; by most accounts Walt, running far later on completing the film than was originally planned, wanted the film finished and out in theaters before interest at the studio was totally lost on the project - and it shows. At best a minor short subject, Saludos Amigos today can be viewed as must-viewing only for fanatic Goofy and Donald completists.
---
THE THREE CABALLEROS
Released in 1945, The Three Caballeros almost doubles the running time of Saludos Amigos (it runs 72 minutes), and utilizes quite a bit more live-footage, which is integrated with the animated Donald Duck and friends. Framed as a birthday celebration for Donald, who receives a big wrapped package from his friends in South America, The Three Caballeros quickly abandons any semblance of continuity or sustained plot, and breaks down into several animated and animated/live-action sequences. Beginning with the animated short, The Cold-Blooded Penguin (which is only tenuously connected with the film's overall South American theme), starring Pablo the Penguin, The Three Caballeros then moves onto traveler Donald encountering the crazed Aracuan bird in the Amazon jungle (an obvious Woody Woodpecker knock-off, complete with a funny birdcall). Next up is a charming little short featuring little boy Gauchito and his flying burro (the animated burro is quite cute and reminds one of earlier Disney personality animating), followed by Saludos Amigos' Jose Carioca showing up to show Donald the Brazilian state of Bahia, where the two fall for the charms of dancer Aurora Miranda. Finally, pistolero rooster Panchito shows up, and the Three Caballeros finally emerge, only to stop for a lesson in how Christmas is celebrated in Mexico, and a flying serape ride where Donald chases some live-action bathing beauties. Dora Luz sings a song while Donald gathers stars in the sky, and then the Three Caballeros play at bullfighting before the fireworks finale. Reports differ on whether or not The Three Caballeros was successful at the box office (Walt, in the CBC interview included here, makes a joke about how he almost needed a government subsidy for it, as opposed to the financially successful, government-sponsored Saludos Amigos), but critics rounded panned it. Its stylistic experimentation (think Busby Berkeley meets Salvador Dali) was the main source of irritation at the time, but seen today, those wildly unhinged, id-obsessed designs are about the only element of The Three Caballeros that seems interesting. Not many of The Three Caballeros's gags are particularly funny or memorable (Jose Carioca is even less interesting than his new pal, Panchito), but there are some rather stunning, surreal moments that, while not integrated into anything resembling an aesthetic whole, do provide a riot of visual oddities that momentarily lift the film out of the doldrums.

At the time, major critics denounced the further sexualizing of Donald Duck; seen today, his quacking amour seems positively tame, but at the time, it had to be a bit of a shock seeing the animated duck chase those live-action beach babes with the clear intent of having sex with them. Much more obvious are the numerous phallic and vaginal symbolism that saturates the final animated section of the film. Anyone with even a fleeting grounding in Freudian thought will have a field day with all the exploding flowers, the enormous, rigid cacti, and my particular favorite - the self-gratifying reco-recos phalluses. Critics of the day took Disney to task for elevating pyrotechnics over a unified vision, a criticism that can be certainly applied to The Three Caballeros. Still, in the spirit of experimentation (along the lines of the sublime Fantasia), one can watch The Three Caballeros strictly from a visual standpoint and enjoy it. But those looking for animated entertainment in the truest Disney sense - stand-out sight gags married with a genuine emotional hook - will find The Three Caballeros an odd, rather cold technical exercise, and nothing more.
The DVD:
The Video:
As I stated above, there looks to be no significant restoration of these transfers, over the 2000 Disney Gold releases. Quite a few print anomalies, probably of source material origin, still remain, and some of the animation/live-action marriages look particularly weak, due perhaps to over-printing over the years. Still, overall, the full screen, 1.33:1 transfers look acceptable, with relatively strong color, and a mid-level sharp image.
The Audio:
The Dolby Digital English 5.1 stereo mix is a big improvement over the 2000 Disney Gold DVD releases, with the lovely South American music and songs coming over quite crisply (even though there's still not much speaker action). French and Spanish 5.1 tracks are also available. French and Spanish subtitles are included, along with English close-captions.
The Extras:
Disney collectors very well may double-dip for South of the Border with Disney, the 1942 documentary short, commissioned by the Office of the Coordinator of Inter-American Affairs, that features 33 minutes of the 16mm footage shot during Walt's trip to South America. Line drawings for the various cartoon shorts are featured, as well as quite a bit more footage of Walt himself (who barely makes an appearance in Saludos Amigos). It plays very much like vintage documentaries of the period (rather staid narration over various montage sequences), but it will prove to be of interest to serious Disney fans. Unfortunately, the other live-action extra included here, Walt Disney CBC Interview, only runs 1:45, where Walt very briefly discusses both films. Too bad they couldn't include the entire interview. In addition to the docs, two Latin-themed Donald Duck cartoons are included: 1937's Don Donald and 1944's Contrary Condor.
Final Thoughts:
Strictly from the stand-point of double-dipping, those who already own the 2000 Disney Gold DVD releases of Saludos Amigos and The Three Caballeros may not feel the need to buy the Classic Caballeros Collection: Saludos Amigos and The Three Caballeros. The transfers are the same, and the small censored bit with Goofy smoking, has not been restored. The extras might entice hard-core Disney fans, but the casual Disney afficionado may want to rent the Classic Caballeros Collection: Saludos Amigos and The Three Caballeros first to see if these unusual Disney "package films" are to their liking. I recommend the Classic Caballeros Collection: Saludos Amigos and The Three Caballeros.
---
Paul Mavis is an internationally published film and television historian, a member of the Online Film Critics Society, and the author of The Espionage Filmography.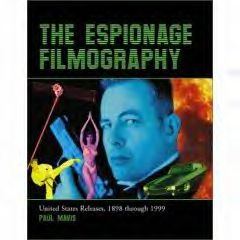 ---
C O N T E N T

---
V I D E O

---
A U D I O

---
E X T R A S

---
R E P L A Y

---
A D V I C E
Recommended
---
E - M A I L
this review to a friend
Sponsored Links
Sponsored Links