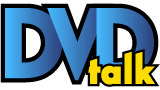 List Price: $24.95 [Buy now and save at Amazon]
---
"I didn't feel like changing. I'd like to have retained my anger forever. But I do realize that whatever happens, change will be necessary, and I'll have to see them differently." - Marie-Cecile


The Movie

On September 13, 2002, a 29-year-old man named Francois Chenu was attacked by three strangers at Leo Lagrang Park in Rheims, France. Thinking he was dead, the attackers threw him into a nearby pond, where his body was found. After the skinhead trio was arrested, accounts revealed a motive: Francois was gay, and they hated homosexuals. "There is still this one hurdle, and I don't think I'll ever get over it," says Francois's brother. "It's knowing what my brother went through."


This moving, chilling documentary from Olivier Meyrou--which initially aired on French television in 2005 (as Au delà de la haine) before playing theaters and festivals--picks up 730 days after the murder, as the trial is about to start. But don't expect any courtroom theatrics, flashy re-enactments or sensationalistic flashbacks--Meyrou opts for a minimalist approach, setting the cameras in front of his subjects and inserting it into conversations, lawyer meetings and interviews.


It proves to be a wise decision, an appropriately sparse tactic that allows the thoughts and words of the family to tell the story free of any narration or other documentary devices. You never see the accused men, or even a picture of the victim. You're just placed into everyone's thoughts and into the middle of moments, which naturally unfolds as the often unsettling words paint an aching account--including a heartbreaking revelation during the trial.
The family--often answering brutal questions from reporters--spends a lot of time trying to piece together how the attack happened and what was said. Their son was out and unashamed, so when he was approached by the offenders--who set their sights on him after their mission to "do an Arab" failed--they know Francois answered their questions honestly. They also know he didn't give up: "I think when Francois called them cowards, it made them mad. It was the worst thing he could have said," shares a defense lawyer. Adds Francois's sister, Aurelie: "I'm proud he resisted until the end."
We spent most of the time with Francois's parents and sister, as well as the legal teams from both sides. As the back story slowly unfolds, we learn more details about the men behind the crime: Fabien is the leader, Michael had spent time in jail before and Franck is the youngest at 16. We also discover that both of Franck's parents are being tried for destroying evidence. We meet the father, who describes the night the accused came to his home: "If he blows his top, you're better off not being around."


Aurelie describes discovering the news and identifying the body (his face was beaten so badly that she could barely recognize him). Her heartbreaking account is played over a long, fixed shot of the scene of the crime, the current tranquil image of the park providing a stark contrast to her story. "It's like our family has exploded. We used to be very united," she also shares. "My brothers and sisters and I no longer have the same relationship. I think it's a way for us to protect ourselves." Aurelie later has a conversation with her mother, recalling what went through their minds when trying to process the news.


Aurelie also has an angry reaction outside of the courtroom after hearing some of the defense testimony: "You can understand, but not always excuse." It's that question--to forgive or not--that provides the biggest challenge for the family, and Francois's mother (Marie-Cecile) struggles with it throughout the film. She initially wants nothing to do with it ("I really don't want to see them or enter their world"), but begins to wonder if the healing process requires something different--and knows that they will be obliging her to "take a few steps forward to change the way we see them."
There's also a fascinating glimpse into the legal system, as one of the defense lawyers ponders the best way to proceed (trying to somehow soften the hate crime aspect), questions if sentences set examples, puts himself in the victim's shoes, has a moving conversation with Francois's sister and also offers his take on his client's mentality--at one point reading a letter that will stick with you, just like the unforgettable conclusion.


I was surprised that Meyrou chose not to finish the film with a photo of Francois in happier times--something I felt would have been a poignant final image. But this isn't a happy film. It's an emotionally excruciating experience, but one that is so powerful as it shows a family's struggle to cope, grieve and grow from an unthinkable loss--causing you to question your own capacity for forgiveness.


The DVD


Video:

This is a non-anamorphic presentation of what looks like a 1.66:1 image. Colors are frequently washed out, and some scenes are very dark. There's plenty of grain, but the power of this documentary doesn't suffer from any of that.


Audio:

A modest 2.0 French surround track accompanies the film. There's lots of low talking here, but I never had a problem understanding anything. Irremovable English subtitles are provided.


Extras:

Just trailers for other First Run features releases.


Final Thoughts:

This isn't an easy watch--it's a heartbreaking, emotionally draining experience that revolves around an unthinkable hate crime. But the material is handled so expertly and so simply, it leaves an unforgettable impression as it shows how one family tries to cope with a brutal loss. This is an honest, compassionate and essential documentary. Recommended.
---
C O N T E N T

---
V I D E O

---
A U D I O

---
E X T R A S

---
R E P L A Y

---
A D V I C E
Recommended
---
E - M A I L
this review to a friend
Sponsored Links
Sponsored Links