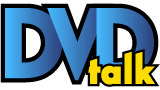 Invaders - The First Season, The
List Price: $36.98 [Buy now and save at Amazon]
---
The Invaders, alien beings from a dying planet. Their destination: the Earth. Their purpose: to make it their world. David Vincent has seen them. For him, it began one lost night on a lonely country road, looking for a shortcut that he never found. It began with a closed deserted diner, and a man too long without sleep to continue his journey. It began with the landing of a craft from another galaxy. Now David Vincent knows that the Invaders are here, that they have taken human form. Somehow he must convince a disbelieving world that the nightmare has already begun.





So begins The Invaders (1967-68), the unique and at its best utterly beguiling alien invasion drama series created by Larry Cohen for Quinn Martin Productions. Of classic sci-fi shows from the 1950s and '60s, The Invaders has been one of the hardest to see, partly because its season-and-a-half run fell short of the usual minimum required for syndication in reruns. I'd been hearing about the show for many years but had never seen it; I was too young to watch it when it was new, and it never turned up in reruns, at least not in my TV market.



Looking at it now, it's surprising just how well it holds up. What might have been a typically '60s series - an intriguing but extremely limiting premise quickly worked into the ground with mechanical repetition - instead boasts an impressive variety of teleplays taking its protagonist from one new and compelling situation to another. And while the tight budget and limited spfx technology tends to keep the aliens and their technology mostly in the shadows - we never see them in their true form - this has had the inadvertent benefit of not dating the show as badly as sci-fi shows far newer.



CBS/Paramount's DVD of The Invaders - The First Season is a qualified success. The show now is in the hands of Spelling Entertainment and the transfers are variable, though after some problematic early episodes they're almost on the same plane as CBS/Paramount's other titles (Perry Mason, Mission: Impossible, Hawaii Five-O, etc.), among the best-looking classic TV releases around. The extra features are a mixed bag but the effort is there and overall are rewarding.






In a nutshell, The Invaders is basically a blending of Invasion of the Body Snatchers (1956), the classic and still-scary thriller about emotionless "pod people" from outer space assuming human identities, with Quinn Martin's (or, as they like to call themselves, QM's) highly successful series The Fugitive. The Invaders adopts the uniquely QM format of breaking the script into a prologue, four short acts and an epilogue, and even carries over the same deep-voiced narration: William Conrad on The Fugitive, William Woodson here. By the time QM made The Streets of San Francisco the device would be a tired cliché, and later spoofed on shows like Police Squad!, but here it actually works, playing as it's supposed to: like chapters of a thrilling mystery.


After sighting a UFO and learning of the Invaders' plans to conquer Earth, handsome young architect David Vincent (Roy Thinnes) pretty much functions like local doctor Miles Bennell (Kevin McCarthy) in Invasion of the Body Snatchers, running around warning people "You're next!" The difference is that where Miles was gradually, understandably driven by justifiable paranoia into a state of informed panic, Vincent is more judicious and diplomatic, cynical about his unwanted calling and sagaciously calculating in his movements. He's a threat to the Invaders because he's so logical, instead of standing in the middle of the freeway like a crazy person, screaming his head off at passersby.


At first I was worried The Invaders was going to be the same frustrating show week-after-week. The only okay pilot (which, quite naturally, sets everything into motion) and second and third episode hint that the series is rigidly going to follow Vincent - in the same quasi-anthology format of The Fugitive - as he unsuccessfully tries to convince authorities of the Invaders' presence. But that, week after week, someone he trusts will - surprise! - turn out to be an alien or alien collaborator themselves. For me, this constant double-crossing got old real fast, becoming both predictable and depressing: who wants to see a guy fail miserably every week?


However, this gradually begins to change and the series recovers very quickly, really hitting its stride about 10 episodes in. "The Leeches" is a strong episode about the kidnapping of a scientist (Arthur Hill) and Vincent's efforts to get him back with the aid of a resentful associate (Peter Mark Richman) who's in love with the man's wife (Diana Van der Vlis). The very next episode, "Genesis," is even better (and probably a direct influence on The X-Files), with Vincent investigating a marine laboratory taken over by the Invaders, whose actions are tied to the murder of an ordinary cop and the guilt felt by his former partner (John Larch).


"Genesis" especially captures the beguiling strangeness of The Invaders, especially back in 1967 when there really wasn't anything else like it on TV or at the movies.


But then it gets better still: "The Innocent" is a real knock-out, despite the obvious casting of Michael "Klaatu" Rennie as a menacing Invader ringleader. Positively hypnotic, this episode creatively offers a welcome backstory for Vincent, as the Invaders probe into his past as a means to control him. (Excellent use is made of Rossmore Leisure World, a futuristic retirement home in Laguna Hills.) Episodes like this one help make David Vincent one of sci-fi television's most complex heroes, at times even surly and unsympathetic (virtually unheard of for a '60s TV hero), one that plays as extraordinarily contemporary, one a lot closer to The X-Files' Fox Mulder than The Time Tunnel's Tony Newman. We may laugh today at Captain Kirk's dated womanizing and ripped-tunic brawling, but David Vincent is still identifiably one of us, in some ways even more in tune with the cynicism of 2008 than of 1967.


The show is very well produced. Classic TV historian Stephen Bowie, in his excellent behind-the-scenes essay, notes that Quinn Martin had a reputation for ponying up the money to hire the best guest stars available. Beyond the usual high-caliber character players who did lots of these kind of shows - people like Peter Mark Richman, John Larch, Frank Overton, Jeanette Nolan, Robert Emhardt, William Windom, Ed Asner - actors who at the time did more movies than TV, or who held out for starring series of their own were also coaxed onto The Invaders: Diane Baker, Roddy McDowall, Laurence Naismith, Suzanne Pleshette, Jack Lord, James Whitmore, Susan Strasberg, Ed Begley, Ralph Bellamy.


Though like The Fugitive its cross-country settings were all faked within driving distance of Los Angeles, the use of real locations over backlot sets and soundstage "exteriors" likewise keeps the show fresh and less dated than many of its contemporaries. The show wisely hired Dominic Frontiere (The Outer Limits) to write the show's haunting music, including a two-note minor key motif, rather like the wail of a lonely cat in heat, that will stick in your brain forever.



Video & Audio


The Invaders began life as a mid-season replacement, debuting in January 1967, so this first season collection runs 17 episodes on five single-sided, dual-layered discs. Overall it looks good but there are some problems, though some effort seems to have been made to transfer the best-available elements. The pilot episode, "Beachhead," is the weakest overall and apparently very slightly time-compressed as well (running 49 minutes compared to the standard 51-52), though this reviewer didn't notice it at the time.


What's really weird is that the first couple of episodes, while mostly fine, have short little snippets where the picture suddenly shifts to some significantly poorer source. This is most glaring in "The Leeches"; an early scene transitioning to the home of Arthur Hill's character which suddenly gets super-grainy and the movement of the actors is unnatural, almost like stop-motion animation. This only lasts for a few seconds (from about 9:56-10:29) but it's really jarring.


Happily, after the first five or six shows these problems seem to go away, and the image throughout becomes nice and sharp with exceptionally strong color. Around this time a lot of '60s shows, including most famously some episodes of Star Trek fell into instant public domain because they weren't properly copyrighted. These shows all have a 2008 notice over the end credits in Spelling Entertainment's name.


The mono audio is pretty strong considering the show's age. There are no alternate audio or subtitle options, though the set is closed-captioned.


Extra Features


Supposedly the set's extra features were a last-minute addition, making it easier to forgive their shortcomings. The Episode Introductions by Roy Thinnes are the biggest disappointment. Though it's great to see the actor 40+ years on, the intros are generic, generally uninformative (with even some factual errors here and there) and, worst of all, full of spoilers. This is a shame, because similar introductions provided by Barbara Hale on CBS/Paramount's recent Perry Mason set have a wonderfully personal and intimate air that's completely lacking here.


Better is the new Interview with Roy Thinnes, running 27 minutes. Though visually rather static, Thinnes is articulate in discussing how he became involved with the show, how he was impressed by its "minimal silliness," how appealing it was to portray "a living nightmare" and so on. He speaks nostalgically about various guest stars, particularly James Daly, and confirms his True Believer status after seeing a UFO a few days before the show's premiere, a sighting many long assumed to be an outrageous publicity stunt.


Also included is an extended, 60-minute version of the original pilot. Though not all that different from the final broadcast version, the video quality is significantly better; viewers are recommended to start watching the series from here rather than the murky broadcast version. About two-and-a-half minutes of network promos are also included.


Finally, an audio commentary by Larry Cohen on "The Innocent" is enthusiastically and informatively delivered. Cohen didn't have a lot of direct involvement with this episode particularly, and admits he just really likes it a lot and was thrilled guest star Michael Rennie was involved. It's an enjoyable track.


Parting Thoughts


After some initial concerns that The Invaders was going to be the same tired show week-after-week, I was delighted to find it quickly moving into new and unpredictable areas, grounded in a lead characterization that keeps it unusually compelling. Most '60s sci-fi shows tend to go downhill pretty fast (even Twilight Zone and Star Trek got pretty bad their last seasons), but The Invaders, at least in this first batch of shows, only gets better as it goes along. This long-unseen show is a real find, and Highly Recommended.

 
Film historian Stuart Galbraith IV's latest book, The Toho Studios Story, is on sale now.
---
C O N T E N T

---
V I D E O

---
A U D I O

---
E X T R A S

---
R E P L A Y

---
A D V I C E
Highly Recommended
---
E - M A I L
this review to a friend
Sponsored Links
Sponsored Links