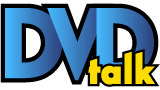 List Price: $38.96 [Buy now and save at Amazon]
---
It all comes down to money.



Despite his flawless GPA and










[click on the thumbnail to enlarge]





towering test scores at M.I.T., several hundred thousand dollars still stand between Ben (Jim Sturgess) and his life's dream of attending Harvard Medical School. Just as a lifetime of intense effort and sacrifice has seemingly evaporated, one of Ben's professors takes notice of his mathematical genius and collectedness under pressure. Micky Rosa (Kevin Spacey) offers Ben a spot with his team of card-counters, an elite group that whiles away the week taking classes in Boston and spends the weekends raking in hundreds of thousands of dollars from casinos in Las Vegas.



Without any other options to claw his way into Harvard Med, Ben reluctantly accepts, and it's a hell of a ride at first. The meek, devastatingly shy math whiz is treated like a rock star for the first time in his life, he has longtime crush and teammate Jill Taylor (Kate Bosworth) hanging off his arm, and he's shoving fist-sized wads of hundred dollar bills into the ceiling above his dorm room back in Boston. The stress of leading a double life eventually takes its toll, though, as Ben shrugs off some of his oldest friends and gets reckless at the blackjack table. This pits him not only against Rosa, a puppet master who stays at arm's length but can effortlesly tear down everything Ben has worked so hard to build, but an obsolete, old guard surveillance man (Laurence Fishburn) hellbent on gutting the cancer of card counters out of his last remaining casino.



21 may be loosely based on a team of real-life card counters, but...c'mon, this is escapist fantasy: Ben goes from being an underappreciated, perpetually ignored geek to a rich, respected, oversexed high roller in Vegas. That sort of surface thrill -- propelled by deft camerawork, lavish production design, and an infectious, electronic-heavy soundstack -- is what makes 21 such a blast to watch. It's a lot of fun but not remotely in the same league as The Sting or even Rounders, and the movie's clumsy attempts at making the story of the MIT Blackjack Team as cinematic as possible are mostly to blame.



One of the things I found kind of intriguing about 21 is that there are no good guys: this is a story propelled purely by greed and self-interest. That's why I think I would've preferred it if Ben had been drawn closer to Jeff Ma in the book -- someone who wanted to throw off the shackles of being just another faceless M.I.T. student and live out some sort of exaggerated fantasy -- rather than using the astronomical










[click on the thumbnail to enlarge]





ticket price to Harvard Med as a dramatic crutch. Instead of letting Ben plunge to inescapable depths, 21 just lets him skip across the bottom for a couple of minutes before rebounding back up. It's kind of hard to feel invested in this sort of story if the lows don't feel that low for that long, and it really struck me with a second viewing just how rushed Ben's descent really is. The third act as a whole is kind of a mess, wasting too much time pitting Ben against kind of over-the-top adversaries and building up to a ridiculous crescendo complete with hokey disguises, frantic chases through kitchens, and a parade of double crosses. If I really felt like nitpicking -- the jarringly awkward signals, the fact that the team knows they're being watched but insist on continually going to the same casinos in the same city, a romance that's there just to check 'love story' off the list -- I could probably quadruple the length of this review, but you get the idea.



There's a better movie in here somewhere, but even if 21 marches in lockstep with every other 'seduction of the innocent' story that the Hollywood machine has ever churned out, it's such a breezy, fun fantasy that it's an easy sell to anyone with a fascination with Vegas or cards in general. 21 takes a game that's limited to sitting in front of a table and shuffling chips around into a kinetic thrill, and even if its characters aren't exactly saints with haloes floating over their heads, there's something inherently engaging about watching someone get an edge over a multibillion dollar corporate house. 21 isn't a great movie, no, but I still dug its glossy thrills enough even my second time through for this Blu-ray disc to come Recommended.



Video: Crisp, clear, and richly detailed, 21 translates extremely well to Blu-ray. Its use of color helps to convey the disparity of Ben's double lives -- Boston is colder and more clinical, while the candy-colored neon of the Vegas strip is obviously more bright and vivid -- although regardless of the setting, most of the interiors are cast in a warm, golden glow. Because 21 was shot with Panavision's digital Genesis cameras rather than traditional 35mm film, the scope image is inherently free of any print flaws, and 21 holds up extremely well under the limited light in a number of its scenes. Black levels remain robust throughout, and the high-bitrate AVC encode never once sputters or stutters.



Audio: The Dolby










[click on the thumbnail to enlarge]




TrueHD 5.1 soundtrack isn't extremely aggressive, but it does build a strong sense of atmosphere, particularly as Ben stumbles out of an underground casino in Chinatown, as he and the team skulk around the bustling casino floor, and during the beatdowns that Cole doles out in the dark, dank backroom. To keep the adrenaline pumping outside of 21's more action-oriented sequences, the sound design amps up the intensity of the card playing by exaggerating the sounds of colliding chips and flipped cards. The predominately electronic soundtracks maintains a powerful presence in the mix, bolstered by an expansive dynamic range, and the film's dialogue is reproduced cleanly and clearly throughout.



21 also includes TrueHD soundtracks in French and Portuguese alongside traditional Dolby Digital 5.1 tracks in Spanish and Thai. Subtitles are offered in English (traditional and SDH), French, Spanish, Portuguese, Chinese (traditional and simplified), Indonesian, Korean, and Thai.



Extras: Recorded as the movie walked away with the #1 spot at the box office its opening weekend, 21's audio commentary features director Robert Luketic and producers Dana Brunetti and Michael De Luca. This isn't one of those commentaries that dryly slogs through the nuts and bolts of production; nope, it's quippy and caffeinated, spending about as much time snickering about bad bets at the blackjack tables in Vegas as they do talking about the movie itself. Some of the Vegas stories include hitting the blackjack tables with members of the actual MIT team, their own botched attempts at counting cards, hitting a big payday on a slot machine that was supposed to be off-limits during filming, and how some guys in town for a concrete convention saw the cast and crew darting around during one frantic shot and assumed it was just a show Planet Hollywood puts on. Other highlights include an explanation why the MIT team was able to stay under the radar for so long, dealing with a last minute order for a dragon and fireworks in Chinatown, rants about breath removal, and a runthrough the double-twist of the originally scripted ending. Sure, some people are going to gripe about how this isn't much of an insightful look










[click on the thumbnail to enlarge]




into the filmmaking process, but that's kind of missing the point. I really dug this commentary, and I think anyone with an appreciation for Vegas will find it worth a spin.



All three of the disc's featurettes are presented in high definition, although there's an unusual amount of aliasing throughout them.



Hosted by the film's cast, "21: The Advantage Player" (5 min.) recaps the history of blackjack and some of the techniques used to minimize the house's advantage, including a crash course on how to count cards.



"Basic Strategy: A Complete Film Journal" (25 min.) expands on some of the technical notes from the audio commentary, including very detailed comments about lighting, adopting Panavision's Genesis HD cameras rather than film, and the logistics of shooting in a bustling, active casino. This making-of featurette also includes a lengthy description how the project first came together, casting notes, bringing the actors up to speed on casino etiquette, production design, and a very detailed look at how the opening shot in Boston was assembled.



The last of the featurettes, "Money Plays: A Tour of the Good Life" (7 min.), takes a look at 21's production design, from the thrill of costuming these twentysomething high-rollers to enhancing the characteristics that define Boston and Las Vegas.



Exclusive to this Blu-ray release is a Java-based 'virtual blackjack' game. Most of the interface is traditional -- bet, hit, stay, and split -- but in keeping with the theme of 21, the game also tosses in avatar disguises and a "pit boss meter" to indicate how much suspicion a player is drawing. The game also offers a classroom for learning blackjack technique before stepping onto the casino floor, and this BD Live-enabled disc lets players track their card-counting skills with online leaderboards.



Rounding out the extras are high definition plugs for the Prom Night remake, The Other Boleyn Girl, Men in Black, the first season of Damages, Persepolis, Across the Universe, Made of Honor, Vantage Point, Married Life, and a generic Blu-ray promo reel.



Conclusion: While the story of the MIT Blackjack Team may have gotten too aggressive a Hollywood spit-and-polish, 21 still managed to draw me in as pure escapist fantasy. Its presentation on Blu-ray is expectedly first-rate, and 21 is backed by a decent slate of extras as well. Recommended.



---
C O N T E N T

---
V I D E O

---
A U D I O

---
E X T R A S

---
R E P L A Y

---
A D V I C E
Recommended
---
E - M A I L
this review to a friend
Sponsored Links
Sponsored Links