Last of the Summer Wine: Vintage 1977
List Price: $34.98 [Buy now and save at Amazon]
---
Enchanting. BBC Video has released Roy Clarke's Last of the Summer Wine: Vintage 1977, the fourth season of the world's longest running sitcom. Featuring eight episodes on a two-disc set, Last of the Summer Wine: Vintage 1977 is must-viewing for anyone interested in British comedy. Creating an atmosphere akin to the eccentric, askew comedic sensibilities of the classic rural Ealing comedies, Last of the Summer Wine: Vintage 1977 is utterly charming in its absolute determination to leave behind the hustle and bustle of modernized sitcoms in order to muse, to wander, and to philosophize - while still generating a steady stream of both raucous and gentle laughs. It's a real find for me, and one you'll delight in if you jump on board.
The basic premise of Last of the Summer Wine (at least during this initial stage of the 35-year series - 35 years!) couldn't be simpler - nor more rich in comedic possibilities. Set in the small town of Holmfirth, West Yorkshire, three middle-aged-to-old men roam around town, discussing arcane subjects, contemplating the beauty of their surroundings, arguing with each other, and pulling childish pranks to keep themselves amused. And that's it. Norman Clegg (Peter Sallis) is the philosopher of the bunch, a mild-mannered widower and redundant linoleum salesman who often goes off on obscure, frequently amusing reveries during his conversations, and who acts as a buffer between his two combative friends. "Foggy" Dewhurst (Brian Wilde) is the tall, imposing, yet utterly ineffectual former Army sign painter (retired) who never married, and who laments the loss of all things "British" as he sees the staid, orderly culture and society of his younger days, irrevocably slipping away. And wildman Compo Simmonite (Bill Owen) is...well, he's Compo (British slang for "compensation"). Wearing his beloved Wellies, along with a disgusting, beat-up tweed jacket and a green wool watch cap (regardless of the weather), Compo often looks like's he's been living out in the woods - which matches his barnyard enthusiasm for sex, as well. In lust with married neighbor Nora Batty (Kathy Staff), who can't stand the sight of Compo, Compo also keeps an eye out for even the slightest suggestion of skin from Ivy (Jane Freeman), the large, shrewish wife of café owner Sid (John Comer). Oblivious to the niceties of society, Compo is the perfect thorn in the side of uptight, rigid, authoritarian Foggy. Both are prone to picking fights with each other (often at the sly instigation of jester Norman), while meek Norman snickers off to the side, enjoying the absurdities of life.
Last of the Summer Wine debuted as a one-off episode of the BBC One series Comedy Playhouse in January of 1973, and was successful enough to warrant a full series before the end of that year. It recently finished its 29th season this past August, and apparently, a 30th is in the works. Now of course, a season in English TV is nowhere near as long as one here in the States - 12 episodes per year were the most produced for any one season ("series") for Last of the Summer Wine, with most seasons averaging between six and ten episodes. Still, the longevity of the series speaks volumes as to the affection the British viewing public has for this series, and I'm not surprised, considering what a whimsical, winning show is here in these eight episodes that aired during the last months of 1977.
I've often seen the title, Last of the Summer Wine, through the years in references to classic British sitcoms, but I had never watched it; if it played on a PBS station in my area, I missed it. As well, when I saw the title come up in my review list, I was at first a little hesitant, because anytime you jump into reviewing a series with a number of unseen episodes already behind you, you can easily miss nuances, themes, and even inside jokes of the series that only dedicated fans will catch. And those fans don't like newcomers messing about with their shows. Happily, Last of the Summer Wine isn't that kind of series at all. Don't feel you can't jump right in, like I did. The premise is self-explanatory, and besides, the plots, such as they are, are secondary to the exploration of the characters. And "funny" is always funny, no matter when or where you begin to experience it in a sitcom.
Creator Roy Clarke, whom to date has written every single episode of Last of the Summer Wine, has created an almost magical, fairy-tale atmosphere out of a premise that, looked at past its surface jokes, is really quite sad and depressing. The notion of a sitcom featuring three older men with zero societal responsibilities (no wives, no family in town, no jobs) roaming around a rural town like naughty little boys, getting up to all sorts of ornery mischief, would seem like a madcap exercise in farce, not a treatise on getting older, or losing one's place in society, or existing on the fringes of an active society with little or no love outside one's immediate friends. And it isn't - or at least 95% of Last of the Summer Wine isn't that negative. It's a strange, hilarious series, with a gentle, quirky tone all its own. And the laughs it generates are big. At the end of Getting on Sidney's Wire, there's a sequence where the camera focuses on a public restroom, with the three leads heard only in voiceover, that may be one of the funniest scenes in a TV show that I've ever seen (the timing of the actor's pauses inbetween the set-ups and punchlines are masterful). In Who's Made a Bit of A Splash in Wales, Then?, there's a sequence where timid Norman has to back up a car into a drive-way with Foggy outside, giving directions, and Compo chattering away in the backseat. It's paralyzingly funny because it's such a simple set-up, beautifully executed.
But the humor isn't just big guffaws like those mentioned above, either. There's an beautifully sweet, lyrical feeling to Last of the Summer Wine (perhaps best summed up by the wonderfully sad, doleful theme music by Ronnie Hazlehurst), even when the jokes are sometimes naughty or rude (but always very subtle, still). At least once in each episode, the boys (it's hard to call them men, despite their age) are to be found out and about in nature, wandering their minds as much as their bodies as they try to figure out what to do with their day. Shown on the heath many times, they lie on the grass or walk along stone fences, just as boys do, and discuss little bits of nothing (which are often gentle and funny). If you were lucky enough to grow up in a rural area, you'll immediately recognize that feeling Clarke and director Sidney Lotterby capture of those wonderful, carefree summer days of youth, and of total, absolute freedom. Of wandering around town with no time schedule, no responsibilities, and only your imagination to occupy your day of play and discovery.
Of course what's brilliant about Last of the Summer Wine is that these obviously aren't young boys; they are men ready to exit the prime of their adulthood (the show's title says it all). They're not at all hopeful like young boys are. They're not needed by anyone. They have no roots. So their pranks and youthful antics are at once funny because they're incongruous, and somewhat melancholy because deep-down, they're lost and lonely men, with only each other to get through their purposeless days. One always gets the feeling that they (or at least Norman and Foggy) would give up their lifestyles in a second if they could find love and security outside of their trio. And therein lies the subtle pathos of Last of the Summer Wine, grounding the laughs in something meaningful, and keeping us interested in characters we might not particularly care for if, deep down, we didn't feel the slightest bit of pity for them.
Evidently there have been several cast changes throughout the 30 seasons of Last of the Summer Wine. And according to a couple of sources I researched, this particular line-up of Sallis, Wilde and Owen was the most popular with viewers (it ran unchanged for ten years). Owen stayed with the show until his death in 1999, and Sallis still stars, at 87 years of age. It's easy to see why Owen stole the show as the peripatetic monkey Compo; he's about as loose a performer as I've seen in a sitcom. He's all over the place, mugging up a storm, and obviously delighting in creating a spectacle out of Compo (there's a scene where Compo is looking for his ferret - deep in his pants - with Foggy growing increasingly horrified at what Compo might pull out, that's delightfully gross). Wilde's Foggy has the thankless role of the uptight straight man stooge, getting the biggest laughs when his lanky frame is utilized for some pratfall (he falls off a fence, here, as well as falling into the river). But luckily, Clarke has given him more to do than just suffer in silence, with Foggy getting some of the best snotty one-liners in the season on a regular basis. As for Sallis (I didn't realize he was the voice of Wallace from Wallace and Gromit), he has the trickiest role (evidently, only this role was specifically created by Clarke with an actor in mind), and he's quite sly about the whole thing. At times one doesn't really like Norman, particularly when he retreats back into cowardice during an encounter. But most of the time, he's wily and cagey with his retorts and his musings, often commenting negatively on someone without their even knowing it. He's certainly the most complex character in Last of the Summer Wine, and an intriguing one.
Here are the 8, one-half hour episodes of the two-disc set Last of the Summer Wine: Vintage 1977:
DISC ONE

Ferret Come Home
Will Wally Batty help Compo find his ferret, before Compo can make time with his wife, Nora? Watch Compo pull a pickle out his dirty pocket and dunk it in his tea. And watch for the delight in Norman's face when Compo lays his head on his shoulder after a big laugh.
Getting on Sidney's Wire
It's "Mission Destroyed" as the boys help Sid install a floor mat door bell. Watch Compo bury his face in Nora's chest, and Foggy try and figure out what day it is.
Jubilee
The Queen's Silver Jubilee inspires Foggy to volunteer the boys for one of the city's festivities: a parade float. Watch the vicar's wife try and figure out how to drive a tractor.
Flower Power Cut
Norman is convinced that cut flowers are still alive...or is he just pulling an elaborate prank? Watch Foggy fall off a fence.
DISC TWO

Who's Made a Bit of a Splash in Wales, Then?
Foggy can't escape the pestering of Compo and Norman - even in Wales where he's visiting his "lady friend." Watch Norman back up a car on Foggy's foot.
Greenfingers
The boys are tired of tired British vegetables, so they try and get some advice from the local super-grower. But his dog has other ideas. Watch the boys stick their noses up in the air when they wheel that giant fake carrot past the grower.
A Merry Heatwave
The boys help Foggy restage Christmas for a film to be sent to Nora's dying brother in Australia.
The Bandit From Stoke-On-Trent
A shady friend of Compo's is back in town, but Foggy isn't having any of it.
The DVD:
The Video:
The full-screen, 1.33:1 video transfer for Last of the Summer Wine: Vintage 1977 isn't the greatest. Even the 16mm location work sequences (the interior scenes were shot on video) look pretty rough, with faded color, a soft, soft picture, and plenty of screen noise. With a show like Last of the Summer Wine: Vintage 1977, the look of the video isn't paramount, but I would have liked to have seen those Yorkshire hills a little clearer.
The Audio:
The Dolby Digital English mono soundtrack varies its levels at times (no doubt due to the original recording materials), but dialogue is sharp enough - and available subtitles fill in the gaps.
The Extras:
There's a rare half-hour interview with Roy Clarke, from 1977's television interview show, In Conversation. Clarke gives a fascinating overview of his career, his thoughts on writing comedy, and the production of Last of the Summer Wine. Excellent extra.
Final Thoughts:
Quirky, philosophical, lyrical - and most importantly, hysterically funny - Last of the Summer Wine: Vintage 1977 is a surprisingly rich, poignant British sitcom - the longest running sitcom in the world. And that record is understandable, considering the quality of these episodes from the fourth season. The content of Last of the Summer Wine: Vintage 1977 deserves our highest rating here at DVDTalk: the DVD Talk Collectors Series. Unfortunately, there aren't enough accompanying extras, or high-enough quality audio/video transfers, to justify that rating, so I'm going to highly recommend Last of the Summer Wine: Vintage 1977.
---
Paul Mavis is an internationally published film and television historian, a member of the Online Film Critics Society, and the author of The Espionage Filmography.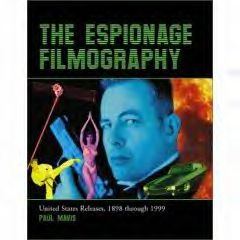 ---
C O N T E N T

---
V I D E O

---
A U D I O

---
E X T R A S

---
R E P L A Y

---
A D V I C E
Highly Recommended
---
E - M A I L
this review to a friend
Sponsored Links
Sponsored Links