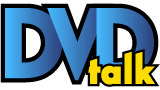 Fox // Unrated // October 14, 2008
List Price: $39.98 [Buy now and save at Amazon]
---
The Show
Exhibit number 3,247 that Fox wouldn't know a great sitcom if jumped up and bit them on the ass? How about Back to You? Sure, it's derivative and a bit staid (shooting in front of a live audience is so 1987), but it's stacked with comedy pros who made this too-brief series a really enjoyable half-hour. But, 'twas not to last, as Fox dropped the ax before the show ever really found its footing. Sigh ... why do I keep getting attached to comedies that premiere on Fox only to be snuffed out in the cradle?
Premiering in Sept. 2007, Back to You had a brief, erratic life, in part because of the months-long writers' strike that derailed many promising shows. By the time it returned in February of this year, I'd gather most viewers had forgotten about it and Fox moving its time slot a few times didn't help either. It was cancelled in May, with three episodes left unaired (at least in America).
Even more bizarrely, there was a period when it looked as if CBS might pick the series up, but that hasn't happened as of this writing (and doesn't really explain Fox's insistence on calling this DVD release "Season 1" as opposed to ... I dunno ... "The Complete Series"?).
Starring Kelsey Grammer and Patricia Heaton as Chuck Darling and Kelly Carr, respectively, a pair of combative Pittsburgh news anchors, Back to You was created by two old TV hands, Christopher Lloyd (no, not that one) and Steve Levitan. The whiff of tried-and-true comedy lingers around every episode, but rather than feel stale, you're glad to be watching such an assemblage of pros. Along with Heaton and Grammer, Fred Willard and Ty Burrell help anchor the cast, which is populated with appealing newcomers like Josh Gad and Ayda Field.
With only 17 total episodes, Back to You doesn't sketch out much beyond the main story arc which is this: Chuck and Kelly are reunited after a decade apart -- an infamous YouTube rant ended Chuck's promising career in Los Angeles -- and in that time, Kelly has been raising her daughter, Gracie, which Chuck soon discovers is his.
The result of a one-time fling, Gracie provides the dramatic and comedic tension of this handful of episodes, as Kelly wrestles with whether to allow Chuck into her daughter's life and ne'er-do-well Chuck must come to grips with his newfound responsibility. It will come as a surprise only to those who haven't watched any TV in the last decade that Chuck and Kelly manage to work toward something approaching a reconciliation.
In the margins of this primary narrative are Montana Diaz Herrara (Field), the ditzy "Hispanic" weathergirl; Gary Crezyzewski (Burrell), a hapless reporter with anchorman ambitions; Ryan Church (Gad), the hopelessly nerdy news director who's in over his head and Marsh McGinley (Willard), the curmudgeonly sports reporter with a knack for being wildly inappropriate. Together, they provide solid laughs -- Burrell and Willard, in particular, have a way with turning deadpan statements in side-splitting punchlines -- and have a genuine chemistry that makes this show's demise all the more unfortunate.
Simply put, Back to You is a handsomely mounted, well-cast sitcom that deserved a chance to find an audience and potentially flourish. The seeds of something funny are being sown here and one can only hope that it catches on via this DVD release and Fox (or some other network) sees fit to resurrect it. Hey, it's happened before ...
Back to You arrives on DVD in perfunctory fashion, with the 17 episodes spread across three discs housed in a simple, dual-disc keepcase. An insert lists episode air date information and brief synopses, and I'll further detail the supplements below. One note: The episode titled "Something's Up There" has been edited slightly from its original airing, per online reports, to remove an ethnic slur. Otherwise, these episodes are identical to what originally aired.
The DVD


The Video:

Presented as originally broadcast on Fox (in high-def) in 1.78:1 anamorphic widescreen -- it was broadcast in 1.33:1 fullscreen in standard def -- Back to You looks practically flawless, befitting a recently created production. The colors are vivid throughout, blacks are inky without becoming noisy and the level of detail is expectantly crisp. An all-around great image.
The Audio:

The Dolby Digital 5.1 track doesn't have many opportunities to shine -- this is a traditional sitcom, after all -- but there are a few moments (rainstorms, audience laughter) where the surrounds kick in slightly. Otherwise, the soundfield is largely spread across the front three channels; dialogue is heard clearly and crisply, with no distortion or drop-out. Optional English, Spanish and French subtitles are included.
The Extras:

The biggest bonus feature would be the final three, unaired episodes of Back to You -- "Date Night," "House of Tomorrow" and "Hostage Watch" -- presented in 1.78:1 anamorphic widescreen transfers and with Dolby Digital 5.1 soundtracks. They don't offer any sense of finality (but are as amusing as the rest of the series), beyond the credits for "Hostage Watch," which play out over still photos of the cast waving to the studio audience. The 26 minute, 39 second featurette "Behind the Scenes with Back to You" (presented in anamorphic widescreen) is your standard promotional fluff, with cast, crew and creative types patting each other on the back about their work. Many of the same people turn up in the nine minute, 15 second featurette "This Just In: A Humorous Look at the Local News Anchor" (presented in anamorphic widescreen), a borderline pointless endeavor in which cast and crew discuss the goofier aspects of local news reporters. A six minute, 22 second gag reel (presented in fullscreen) rounds out the set.
Final Thoughts:

Back to You is a handsomely mounted, well-cast sitcom that deserved a chance to find an audience and potentially flourish. The seeds of something funny are being sown here and one can only hope that it catches on via this DVD release and Fox (or some other network) sees fit to resurrect it. Fans of the show should seek out this set, if only for the three unaired episodes included as bonus features. Highly recommended.
---
C O N T E N T

---
V I D E O

---
A U D I O

---
E X T R A S

---
R E P L A Y

---
A D V I C E
Highly Recommended
---
E - M A I L
this review to a friend
Sponsored Links
Sponsored Links