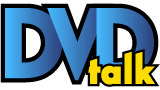 Prince and Me 3: A Royal Honeymoon, The
List Price: $24.98 [Buy now and save at Amazon]
---
The Movie

The Prince & Me 3: The Royal Honeymoon is a direct-to-video follow-up to The Prince & Me, Denmark's Crown Prince Edvard "Eddie" went to college in Wisconsin and fell in love with Paige, and The Prince & Me 2: The Royal Wedding, Eddie and Paige have difficulty tying the knot due to old Danish law. In "The Royal Honeymoon", Eddie and Paige go on their honeymoon. Unfortunately, the prime minister has plans of his own and hopes to make a major move of power while the king and queen are out of town. For an overall movie, "The Royal Honeymoon" has some nice moments, but is nothing special. The storyline is generic and predictable. If you are a light-hearted romantic comedy, it will make for a decent rental. Otherwise, it is not worth your time.


In the beginning of "The Royal Honeymoon", life in the Danish monarchy is in a flurry. Eddie (Chris Geere) has been working hard having recently become king of Denmark. His Midwestern bride Paige (Kam Heskin) is also acclimatizing to the new lifestyle. She wants to work as a doctor at a local hospital, but the royal staff has other thoughts in mind. As the headaches poor on, Eddie and Paige prepare to leave for their honeymoon. As they are boarding the plane for a sunny vacation in the tropics, Paige gripes to Eddie about how she is sad that she will not have a wintery Christmas (like back home in Wisconsin). In addition, she is not too excited about having their honeymoon surrounded by paparazzi.


Just as the royal newlyweds are boarding the plane, Eddie comes up with a new game plan. He diverts the plane to Belavia, a white wonderland covered in snow. It is an undeveloped country under the protection of the Denmark monarchy. When they arrive at Belavia and begin their honeymoon, their priorities start to shift. First, they run into Paige's high school sweetheart Scott (Adam Croasdell) at the local inn. Scott's appearance causes tension, as Eddie gets jealous of him. Second, they meet Oliver Laertes (Joshua Rubin). Oliver works for the Danish Foreign Ministry and is in Belavia to oversee the building of an oil pipeline.


News of the pipeline comes as a surprise to Eddie, as he had not approved of such thing. The pipeline will destroy Belavia's national treasures -- the forests, ecosystem, and general environment. It turns out that the Prime Minister Polonius (Todd Jensen), who does not like Eddie or Paige, went behind his back to set it up. It is his way of taking power from the throne. From this point, Eddie and Paige's relaxing, Christmas honeymoon turn into a wild race to get the Danish parliament on their side. Unfortunately, Polonius has a few tricks up his sleeves that hamper Eddie and Paige's good images.


Overall, The Prince & Me 3: The Royal Honeymoon is a decent movie. There is nothing spectacular about it. The storyline is very predictable. The acting performances are questionable, with a few characters a little too over-the-top. There is some assorted humor, which will give a couple chuckles, but nothing too inventive beyond making certain characters goofy. For those looking for a solid romantic comedy, "The Royal Honeymoon" is not a good selection. If subpar is acceptable, then it is worth renting.


The DVD



Video:

The video is given in 1.78:1 ratio widescreen color format. For the most part, the picture quality looks pretty good. There is a grain in the video and it is noticeable throughout the feature.


Audio:

The audio is given in English Dolby Digital 5.1. The surround sound audio track is overkill, as the feature is dialogue drive. Still, the tracks come off fairly rich and vibrant. There are also subtitles in English and Spanish.


Extras:

For extras, there is not very much content. The only thing included is an "Extended Dance Sequence" (6:39).


Final Thoughts:

The Prince & Me 3: The Royal Honeymoon is a decent movie about a newlywed royal couple who uncover a plot against the Danish monarchy while on vacation. As for the quality, "The Royal Honeymoon" is neither good nor bad. It is subpar with a predictable storyline, mediocre acting, and a few assorted laughs. For those who are looking for a light-hearted romantic comedy, it will make for a decent rental. However, unless you fit into that category, skip it.
Sponsored Links
Sponsored Links