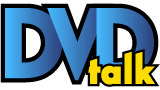 List Price: $26.98 [Buy now and save at Amazon]
---

In what would be regarded by many as "the artist crime of the century", Philippe Petit successfully performed a tightrope walk between the newly-constructed Twin Towers in 1974. In what would be regarded by many as "the best-reviewed film of the year", director James Marsh successfully constructed a documentary of the "crime" in 2008. Featuring interviews with the aging artist, as well as those who helped him execute such a high-profile stunt, Man On Wire is as much a tribute to the World Trade center as it is to the stunt itself. Interestingly enough, no mention of the building's 2001 fate weighs down the proceedings, giving the film a truly timeless feel without even trying.


Those familiar with the subject matter should know that the 45-minute walk wasn't the only amazing accomplishment, especially when one keeps building security in mind. Current measures will undoubtedly prevent a similar event from taking place in America, so the sheer scope of Petit and company's "heist" is the real story here. Dressed as construction workers, these ambitious young men gradually toted in the equipment needed to pull off the high-wire act---but after years of preparation and several delays, it could hardly have been considered a problem-free experience. Petit's last-minute encounter with a rooftop security guard nearly destroyed everything, though his formidable "hide-and-seek" skill prevented an early arrest. The actual walk is presented as a somber, quiet coda during the film's third act, letting a few clips, photographs and piano chords tell the story.


Of course, such a brash performance wouldn't be complete without legal action afterwards---though as Petit himself would admit, his illegal actions were in no way mean-spirited or harmful. The authorities are presented accurately: they were simply doing their job by arresting Petit, though it's obvious that many were too stunned to treat him as a common criminal. He eventually underwent a series of psychological tests (during which he uttered his famous defense, "There is no why") and performed for children in Central Park in lieu of jail time, though other members of his "entourage" weren't treated as graciously. Other behind-the-scenes moments are recalled as well, from Petit's relationship troubles to his post-walk celebration with an enthusiastic groupie.


Though many members of his team recall the event with enthusiasm and nostalgia, no one tells the story more vividly than Petit himself. The now 60 year-old man, currently an Artist-In-Residence at New York's Cathedral of St. John, speaks with vigor and childlike wonder, demonstrating certain segments with prop models and elaborate body language. This is contrasted nicely with segments of a young Petit practicing in empty fields and on street corners, performing dexterous balancing acts while remaining perfectly calm. These two eras merge completely, however, with a closing scene of the aging Petit performing a balancing act with the same precision and skill of his younger days. All things considered, it's a perfect symbol of his enduring energy and enthusiasm.


Also of note is Man One Wire's relatively brisk pacing and a pitch-perfect score by composer Michael Nyman. Several stretches of this documentary are nothing more than striking photos paired with music, reminding us that we don't always need voiceover narration to tell a gripping story. The end product is more than the sum of its parts...thanks in part to the capable direction of director James Marsh, a native New Yorker. Though I'm not familiar with his other recent works, Marsh's landmark feature film debut Wisconsin Death Trip certainly left an impression. By all counts, however, Marsh has outdone himself with Man On Wire. This is simply one of the finest and most accessible documentaries I've seen in recent memory---and aside from a few risqué moments, one that's perfectly suitable for all audiences. Those with even a passing interest in the subject should find it entertaining and almost unbelievable.


Presented on DVD by Magnolia Home Entertainment, Man On Wire arrives on DVD in a generally satisfying one-disc package. Featuring a decent technical presentation and a few entertaining extras, there's certainly more than enough here to consider a blind buy.

Quality Control Department
Video & Audio Quality

Presented in anamorphic 1.78:1 format, Man On Wire looks fairly good from start to finish. Older clips are presented in a mixture of aspect ratios (from window-boxed 1.33:1 to cropped 1.78:1), though some appear to be stretched horizontally. Regardless of this decision and the rough state of the source material, newer interviews are relatively clean and crisp. A few minor digital imperfections can be spotted along the way, especially notable amounts of combing and mild noise. As expected, Man On Wire won't knock your socks off in the visual department, but it's not a bad effort by any stretch.


The audio presentation is roughly on par with the visuals, as Man On Wire is paired with Dolby Digital 5.1 and 2.0 Surround mixes. Both are nearly identical in fidelity and atmosphere, though the film's score is somewhat more robust during the former. Background music and dialogue rarely fight for attention, while newer interviews obviously fare better than the 1970s footage. Unfortunately, only Spanish subtitles are included during the main feature, though burned-in English subs appear when French dialogue is spoken. Given the heavy accents of certain participants, full English subs or captions would've been helpful.











Menu Design, Presentation & Packaging



Seen above, the animated menu designs are simple and easy to navigate. The 94-minute main feature has been divided into a scant 12 chapters, while no obvious layer change was detected during playback. This one-disc released is housed in a standard black keepcase and includes no inserts of any kind. Pretty nice cover artwork, though...






Bonus Features



Not much to choose from here, though some effort has been made. Leading things off is "Sydney Harbor Bridge Crossing" (20:14), a 1973 short film directed by James Ricketson. This includes plenty of footage from the infamous performance glimpsed during the main feature, peppered with clips of Petit performing for crowds on the streets nearby. Definitely worth a look as a stand-alone historical account, though it's not something you'll return to very often. Also here is a newly-recorded Philippe Petit Interview (12:39), featuring additional comments by the man himself. This plays more like a deleted or extended scene than anything else, but it's certainly worth a watch.



Our last extra is the curious animated short "The Man Who Walked Between Two Towers (10:11), narrated by Jake Gyllenhaal. This basically re-enacts Petit's daring WTC walk in storybook fashion, making sure to conclude with his arrest and trial (i.e., "Don't try this at home, kids!"). All extras are presented in anamorphic widescreen when applicable, though none include subtitles or captions of any kind. Not a bad little assortment of extras overall, but some input by director James Marsh would've been appreciated.





Final Thoughts





Let's keep this one short and sweet: all the glowing reviews you've read of Man On Wire are right on the money. This is a fantastic film and easily one of 2008's best, thanks to amazing source material, brisk pacing and James Marsh's capable direction. Those who enjoy suspense and danger will certainly appreciate Philippe Petit's high-wire exploits, not to mention the daring "heist" that made it all possible. Magnolia's DVD package is a competent effort, boasting a decent technical presentation and a small assortment of quality bonus features. For any and all interested parties, Man On Wire is certainly worth the price of admission and comes Highly Recommended.




---
Randy Miller III is an affable office monkey based in Harrisburg, PA. He also does freelance graphic design projects and works in a local gallery. When he's not doing that, he enjoys slacking off, second-guessing himself and writing things in third person.

---
---
C O N T E N T

---
V I D E O

---
A U D I O

---
E X T R A S

---
R E P L A Y

---
A D V I C E
Highly Recommended
---
E - M A I L
this review to a friend
Sponsored Links
Sponsored Links