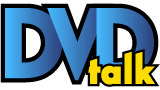 List Price: $19.98 [Buy now and save at Amazon]
---
The host of this compilation is Anonymous Voice Over Guy. In the past UFC has gone with windbag commentator Mike Goldberg, or fighters like Chuck Liddell and Rich Franklin, but in recent years they have increasingly been taking their cues from NFL Films and HBO 24/7 boxing series by going with Anonymous Voice Over Guy and I think it is an excellent choice. It is that basic combo of a good montage and godlike narration that really imparts an air of seriousness.



The compilation includes the following eleven bouts: Pete Sell Vs. Scott Smith (The Ultimate Fighter 4 Finale)- An excellent way to begin because this fight has gone down in history for its dramatic conclusion. The first round is fairly uneventful with both men cheerily high fiving each other and smiling between bouts of bad kickboxing and squared up slugging. Then, in round two, Sell lands a perfect left hook to the body which wilts Smith. However, as Sell lunges in for the kill, Smith rallies just enough energy to plant a straight right hand that crumples Sell. The bout ends with both on the mat, Smith grabbing his aching side and Sell wondering "Where am I? What the hell just happened?" Allessio Sakara Vs. Drew McFederies (UFC 68)- Overrated Italian boxer Sakara was slated to meet Wilson Gouveia, who withdrew due to injury. Stepping in was the mostly unknown McFederies. The two engage mostly on the feet with some wild, knock yer head into the rafters combos. Martin Kampmann Vs. Drew McFederies (UFC 68)- From minute one in this bout the swinging Southpaw McFederies is easily dominating Kampmann on the feet. So, a swollen and battered Kampmann takes the fight to the floor for a beautiful arm triangle submission. Jason Lambert Vs. Renato Sobral (UFC 68)- Sobral was a longtime top UFC light heavy and title challenger here meeting the fireplug wrestler Lambert. For most of round one, Sobral has Lambert controlled on the mat, but the round ends with Lambert rocking and knocking down Sobral. In the second, the Sobral repeats the same sloppy, no defense, lead knee that got him dropped in the first and Lambert makes him pay for it.



Kieth Jardine Vs. Houston Alexander (UFC 71)- Technoviking Jardine is a perennial LHW contender with a knack for just falling short before a title shot. Such is the case here where the totally unknown, largely self-trained Alexander takes an early leg-wobbling punch and then swarms Jardine with strikes. John Fitch Vs. Roan Carneiro (UFN 10)- Great fight between BJJ blackbelt Carneiro and the well-rounded Fitch, who was finally getting some main card time after a string of prelim wins. A technically solid, mostly ground fight where Carneiro threatens but doesn't damage Fitch, who rallies in the second and shows why he deserved a blackbelt of his own. Colin Robinson Vs. Eddie Sanchez (UFC 72)- This is a mostly ugly HW fight that shows equal measures of lack of conditioning and technique but tons of heart. Really, the comeback aspect of this fight didn't leave as much of an impression as Mike Goldberg declaring that one man was getting "rabbit punches to the face." Seriously, after all these years of fight commentary, the man doesn't know what a "rabbit punch" is?



Paul Taylor Vs. Marcus Davis (UFC 75) - The comeback aspect of this one isn't quite as striking when you consider that Taylor wobbles Davis with a good kick and then proceeds to follow him to the ground. While Davis isn't known as a ground specialist, that goes doubly so for Taylor. So the resulting submission outcome was hardly a wonder. Chris Leben Vs. Terry Martin (UFN 11)- Now, this fight I will totally get behind as a great comeback fight. The technical acumen many not be high, but both men engage in some slugging with wrestler Martin taking Leben to the floor, gaining some points and rest time. With both men exhausted in the third, Martin dazes and glazes Leben, who on pure instinct starches an oncoming Martin. Leben raises hands in victory while his eyes clearly show he still they are still unfocused. That's a comeback. John Koppenhaver Vs. Jared Rollins (TUF 6 Finale)- Sloppy. The comeback is in full effect but I didnt care when the fight originally aired and dont care now. The fact that both men were fairly quickly dropped from the UFC, lets you know all you need to know.



Finally, we end with Roger Huerta Vs. Clay Guida (TUF 6 Finale)- This is a truly great fight. One of the best of 2007. Huerta was, still is but slightly less so, one of the UFC's poster boys, a somewhat coddled marketable contender. Guida is a true workman, even when losing usually impressing with his desire to push a fight and keep the pace up. Here, for much of the match, Guida's pressure seems to be working as he consistently gets Huerta to the mat, but desperation can be a dangerous thing. Despite taking a battering at the end of the second round, Huerta comes out positively devilish in the third and makes Guida pay for all that forward abandon. It is one of those fights that is so good you hate to see it have a loser.





The DVD:



Picture: The fights, the muscle, the blood, the sweat, and Houston Alexander's comic book egghead dome are all presented in Anamorphic Widescreen. The image is as crisp and clear as it needs to be. Technically there are no real severe missives.



Sound: 2.0 Stereo. Again, keeping it to basic but serviceable stuff. Crisp audio, decent mix, but really the only dynamism is the brief intros to the fights, otherwise it is the standard of commentary pushed to the forefront with fight and crowd noise slightly filling out the sides.



Extras: Nothin.'



Conclusion: The real missive with any compilation is that die hard fans are already going to have the fights from the original event DVD's. Though this DVD has two unreleased fights from the Ultimate Fight Night series, it is pretty hard to justify a purchase based on two fights. Nice compilation but zero extras, so one would have to lean towards a rental. Good to give a spin to turn people onto MMA or warm up the crowd at a pre-UFC ppv gathering.
Sponsored Links
Sponsored Links