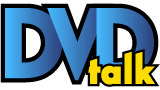 List Price: $26.97 [Buy now and save at Amazon]
---
"It's another killer day on the slopes..."


The Movie

Slashers and snowboarders seem like a match made in horror heaven. But up until now, the only solution for my fix has been Shredder, that 2003 direct-to-video stinker: "Do you know that this man right here took the silver medal at the Shasta Games? You are God!" Bad in a good way, it's a cheap yet watchable waste of time that makes no sense--but is still oddly entertaining if you're drunk, demented and easy to please.


But the bar has been raised to new heights with Cold Prey (Fritt Vilt), the 2006 Norwegian hit that finally makes its way to North American shores. The box cover may look and sound like a DTV cheapie that forces an unnecessary marketing association ("Prepare for your final Descent!"), but this is a high-quality ride from start to finish (no one ever says "dude!" or "bra!"). Directed by Roar Uthaug, it lovingly wears its inspirations on its bloody sleeves: Even with its slick, modern look, this is a classic American slasher all the way (imagine Friday the 13th, My Bloody Valentine and Wrong Turn crossed with The Shining and The Thing).


All of the standard genre elements are here: a mysterious back story (with a great opening scene and title sequence), an isolated locale, horny young victims, a broken generator and a killer with a pickaxe. It starts as five friends--Jannicke (Ingrid Bolsø Berdal) and committed boyfriend Eirik (Tomas Alf Larsen); young lovers Mikal (Endre Martin Midtstigen) and Ingunn (Viktoria Winge); and wisecracking fifth wheel Morten Tobias (Rolf Kristian Larsen)--make their way to the mountains for some snowboarding fun.


But when Morten Tobias breaks his leg on the slopes, the group heads to a nearby lodge that they soon realize is abandoned. With darkness approaching and the local village too far away, they decide to spend the night in the hotel. As they all start to make curious discoveries, they realize they aren't alone.


You can see the love Uthaug has for the genre, and it's remarkable that he can invigorate something so familiar. He doesn't do anything incredibly unique here, but everything he does he does very well--this is a top-notch production in every aspect. Cold Prey thankfully takes its time, relying on its chilling yet beautiful setting to slowly build tension. It helps that the cast is a fun, likeable lot, and the script is injected with just the right touches of humor--including one scene that had me laughing out loud just seconds after raising my pulse (you'll know it when you see it), and this amusing exchange during a lodge tour:


Ingunn: "They must have had a fire..."

Eirik: "Or someone just wanted an axe..."


Not all of the stalking is scripted as strongly as it could be (the killer could have been used a little better), and a few character decisions may seem silly (a bad hiding place, an abrupt decision to run, too much noise making, not enough self-defense weapons). But this is a sharp, simple slasher that succeeds despite its standard structure. The killer isn't seen much and it isn't very bloody--the film relies on mood and setting to sell itself, making its few grisly sequences all the more effective (including the fantastic first kill inside the lodge).


Cold Prey is filled with breathtaking landscapes, stark interiors and some unforgettable spooky shots (especially one of the final grim images). The film has also drained its color for a grey/green look that keeps the audience as cold and alert as the characters. It may seem silly, but you'll fall for it: One shot has the wind blowing through an open door, brushing against Jannicke's frightened face as her hair blows back.


Not may films can put you into their atmosphere so deftly, and Cold Prey revels in it. Throw in a fun score and some cool tunes (including the killer song over the closing credits), and this is one of the more entertaining modern slashers I've ever seen. Here's hoping Anchor Bay gives us the sequel real soon.


The DVD


Video:

The anamorphic 2.35:1 transfer is very effective, intentionally drained of color to maintain a cold grey/green tint. The picture isn't as detailed in some of the darker shots, but overall it's a crisp-looking picture filled with beautiful imagery.


Audio:

Skip the 2.0 English-language dub and go for the 5.1 Norwegian track with English subtitles. It does a great job of surrounding you in the elements--including the ever-present wind (as effective as the visuals at keeping you unsettled). This is an active track with great balance.


Extras:

A meaty group of extras (some solid, some forgettable) close the deal, making this a great buy for horror fans. Most of them seem to be presented in full frame, although much of it has widescreen images within the full frame (go figure). The alternate ending (2:28) isn't exciting, mostly because it's told with storyboards inserted into shots of the final scene. In his intro, director Roar Uthaug notes they didn't have enough money to do all that he wanted; it's a minor alternation, and the ending is just fine as is.


Up next is Behind Cold Prey (20:33), a collection of interviews (with non-removable English subtitles) with the cast and crew that looks at some aspects of the film. Much of the time is spent talking about the beauty--and harsh conditions--of the location shoot (the lodge was not only the film's setting, but where the whole cast and crew lived). "These surroundings are just incredible to work in," notes Ingrid Bolsø Berdal (Jannicke). "When I first came, it felt like I was inside of a postcard. It's so beautiful here, it's hard to believe it's real. Some people think that the mountains are fake, but they're not." I wish the director spent some time talking about the genre and his inspirations, but this is still a decent watch.


The Visual FX of Cold Prey is broken into four parts: "Digital Effects" (10:25) looks at how things were cleaned up, including Danish tourists who got in the way and some troublesome dog poop. In "Color Grading" (4:17), colorist Liv Risvaag and cinematographer Daniel Voldheim share how they manipulated the film to keep a uniform mood. They strived to get away from a realistic look at the Jotunheimen mountains, using blues and greens to make them more flashy, dramatic and cold (which created new challenges with skin tones).


In "Sound Design" (5:59), editor/mixer Christian Schaanning shares some tricks of the trade (a silk bag filled with corn starch is perfect for snow crunch, while celery and other vegetables also come in handy). You realize how vital sound is to the film, never letting the audience breathe easy as it conveys the characters' feelings. Finally, "Poster Design" (1:39) is an interesting text-based look at the evolution of the film's one-sheet.


Car Scenes (10:32) looks at the development of one scene, an early conversation with the five friends en route to the mountains. It looks at some rehearsal footage and a few versions of the finished product, with Uthaug talking about his thought process. A reel of bloopers (8:22) is also included, providing a few amusing moments. You also get two short films: "Mountain Rose Runs Amok" (2:00) looks like a mock trailer that isn't very funny, but "An Evening in the Green" (3:00) proves that Uthaug developed a twisted sense of humor at an early age.


Also included is a music video of "One Eye Open" by Bloodlights; the film's teaser and theatrical trailers; and two TV spots. Trailers for other releases complete the package.


Final Thoughts:

A classic American slasher in a modern Norwegian package, Cold Prey doesn't reinvent the pickaxe--but everything it does, it does well. The slow-building tension and likeable cast contribute to the film's success, but it's the unforgettable visuals--from beautiful outdoor landscapes to stark interiors to some captivating carnage--that really sell this simple yet slick package. Familiar yet fun, it's one of the most entertaining genre efforts of the decade--and proves that the bloody formula still works when you have love and inspiration. Highly Recommended.
---
C O N T E N T

---
V I D E O

---
A U D I O

---
E X T R A S

---
R E P L A Y

---
A D V I C E
Highly Recommended
---
E - M A I L
this review to a friend
Sponsored Links
Sponsored Links