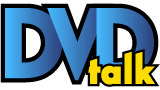 List Price: $39.98 [Buy now and save at Amazon]
---
Soap operas are my worst enemy. Some people love them, but if there's one thing I can't stand, it's characters who actively create all of their own worst interpersonal conflicts. The ins and outs of people in relationships dealing with their self-generated lies, backstabbing, hang-ups and hook-ups is not something I find all that compelling, and I sometimes wonder what kind of boring lives people have that they would invest in a fictional character's day-to-day social life. I had heard good things about "Skins", the British Channel 4 show about a group of college students, but wasn't aware until it arrived that it was a dreaded soap opera. Still, I tried it anyway, and while it definitely can't defeat all of my distaste for shows of its ilk, a few of the performances and some of the writing rise to the top in ways that even I can't quite ignore.



The best way to describe "Skins" is to describe it through its characters, from best to worst. Michelle (April Pearson) is a girl who struggles with self-esteem and her mother's broken marriage, but mostly with her manipulative boyfriend Tony (Nicholas Hoult). Cassie (Hannah Murray) is on the other end of the reactionary spectrum. She's a cheerful, yet slightly sad girl who has an eating disorder and a huge smile. It's interesting how much these characters are opposites of each other: Murray's character wears her emotions big and bold, and the audience gets sucked in just by the look on her face, whereas Pearson internalizes everything. There's always something on Michelle's mind, and yet she rarely lets it out. Intertwined inescapably with both of them is Tony's best friend Sid (Mike Bailey), a clueless dork. He has long been in love with Michelle, and everyone knows it, but his effortless friendliness towards Cassie has sparked her interest. Bailey's performance usually stays above water, but the script occasionally makes Sid so blind to the things right in front of him it's hard to believe how dim he is, much less root for him.




Tony, on the other hand, is almost impossible to root for. I've liked Nicholas Hoult in a number of things, including About a Boy and the criminally-underrated The Weather Man, but for six solid episodes of this nine episode season, Tony is a relentless asshole to every single person he knows or interacts with. Yet somehow the show's writers and creators try to turn things around for Tony in the last few episodes, a change I found hard to swallow. Tony's plotline also results in several of the show's worst scenes and characters, primarily Abigail Stock (Georgina Moffat), a girl Tony uses to make Michelle jealous. Her character is horrible, the writing is horrible, and the performance is horrible. It even drags Michelle down a little in the one scene where the two interact.


The show's profile in the US is getting a boost because it's the first performance by Dev Patel, the young star of Slumdog Millionaire, but I'd be quick to point out that his character Anwar is a supporting role, and he only really gets one chance to shine as the class takes a trip to Russia. An episode centered around his birthday party seems like it's about everything except him, although perhaps he'll get more to do in the second series. My personal favorite supporting character was Siwan Morris, an attractive psychology teacher who has trouble refusing the advances of one of her students (Joseph Dempsie). She's charming, funny, engaging and gets to work with almost every member of the cast. Family-minded audiences will probably want to know that the show also features lots of nudity, drug use, and language.
The directing and writing of "Skins" is hard to peg. Several scenes stretch the boundaries of credibility, such as Sid accidentally getting himself locked up in the psyche ward of a local hospital, or the way in which Tony exits the last episode on the DVD. Most baffling of all is a gang of girls who show up in an episode about Michelle and beat her up. Maybe it's a British thing. The direction also veers from creative to flat like a roller coaster. Sequences in an episode in which Tony tries to rescue his sister Effy (Kaya Scodelario) from the hands of conniving drug addicts are sufficiently trippy, yet it's the direction that foils Anwar's party episode: Anwar looks like he's just standing in one spot the whole party, looking frustrated. On the other hand, some of the plot developments are sharply observed and executed with finesse. It makes the weird moments stand out even more, but good material is good material.


"Skins" is no masterpiece, but it features far more compelling writing and directing than I might have guessed from the DVD packaging, which likens it to "Gossip Girl" (a show I'd give anything to see canceled). I can't like every character, but I do want to see more, and that's the surest sign of "Skins"' success. I identified with these people, and whether I like it or not, I'm not quite ready to see them go. Bring on Series 2!
The DVD

"Skins" comes to the US via BBC Video, in a single-width keepcase. I can't speak for every copy, but my 3-disc case did not have a tray. It instead holds one disc on one side, and two overlapping discs on the other side (a case design I'm not a fan of). There is an insert informing buyers that two items are mis-linked on the menu (Ancillary storylines "Cat and Duck" and "Pop" are flipped) which is forced to sit on top of the first disc. The cover is eye-catching and cleanly designed.


The Video

As with most British TV shows I've seen, "Skins" was shot on digital video, and is presented on DVD in what appears to be a 1.85:1 ratio, anamorphically enhanced for widescreen TVs. Clarity and detail are usually very sharp and color is well-reproduced (except in darkness), but motion blur, white crush and mosquito noise pop in from time to time. Since this is all inherent to the source, I'm sure fans will be satisfied, but it's no visual tour-de-force.


The Audio

Dolby Digital 2.0 audio gets the job done without any fuss. The show has good music but it's not really atmospheric. I had no trouble discerning the dialogue, however. No other audio is provided, and only English SDH captions are provided.
The Extras

There are only two extras on the DVD but they're both fairly substantial.


Nine Ancillary Storylines run a whopping 45:42, and is comprised of sequences that fill in the gaps during the episodes. While I know nothing about the nature of their production, and the video runs much hotter than the show itself, I'd still venture that these are basically deleted scenes (although they're all fairly substantial, complete sequences). They're all entertaining, although "Pop", a monologue by the normally-silent Effy, is bafflingly creepy and surreal.
The other feature is a set of eleven Video Diaries (25:00), which are not behind-the-scenes clips from the set but in character blog videos. The entertainment value of these is more hit-and-miss, as they seem to have been at least partially improvised by the cast.


Promos for "Torchwood" and "Jekyll" are also included. Both bonuses are English subtitled.


Conclusion

While I can only recommend this DVD to a certain-minded audience, it's definitely worth a shot to anyone looking for something a little different. Next time, however, I'm hoping for some real making-of supplements or commentary.
---
Please check out my other DVDTalk DVD, Blu-ray and theatrical reviews and/or follow me on Twitter.
---
C O N T E N T

---
V I D E O

---
A U D I O

---
E X T R A S

---
R E P L A Y

---
A D V I C E
Recommended
---
E - M A I L
this review to a friend
Sponsored Links
Sponsored Links