Sam Elliott Western Collection (The Desperate Trail, Rough Riders, You Know My Name)
List Price: $19.98 [Buy now and save at Amazon]
---
TNT Original and Warner Bros. have released the Sam Elliott Western Collection, a trio of interesting cable-made westerns the venerable, gruff, mustachioed Elliott made for TNT during the 1990s. Titles include 1994's twisty The Desperate Trail, with Linda Fiorentino and Craig Sheffer; 1997's epic retelling of Teddy Roosevelt's assault on San Juan Hill in director John Milius' Rough Riders, co-starring Tom Berenger and Gary Busey; and 1999's You Know My Name, co-starring Arliss Howard, with Elliott portraying real-life lawman Bill Tilghman. Let's look briefly at the films.
THE DESPERATE TRAIL
Marshal Bill Speakes (Sam Elliott) is transporting murderess Sarah O'Rourke (Linda Fiorentino) to the gallows, riding on the same Wells Fargo stagecoach as Jack Cooper (Craig Sheffer), a New York city slicker ballsy enough to invite surly O'Rourke out for dinner. When's he's told to "go chase himself" by the disinterested Sarah, Cooper has no idea how ironic that statement will eventually become, particularly when Sarah, during a robbery on the coach, gets the drop on everyone with the intent of not only cheating the hangman, but also making off with the W.F. strongbox. Her spontaneous plan is thwarted, though, when Cooper turns out not to be a urban greenhorn, but an accomplished con man and robber; he takes the loot and leaves both O'Rourke and Speakes in the lurch. Soon, the chase is on, with O'Rourke and Cooper eventually teaming up to not only spirit away the money but also evade Speakes' relentless pursuit, who holds a personal, deadly grudge against O'Rourke.
SPOILERS ALERT!
Co-written (with Tom Abrams) and directed by P.J. Pesce, The Desperate Trail surprised me with its initial sprightliness (there's a terrific, driving, edgy score by Stephen Endelman), and its willingness to go just this side of spoofy with its well-staged, gory action scenes. Chock-full of whizzing bullets that hit home (there's a nice medium shot of a character suffering a hellacious exit wound) along with other interesting bits of action (someone gets a pitchfork to the face), The Desperate Trail's pace, at least in the beginning, is as bouncy as the often-times bantering dialogue. Beginning much like a comedy, there's a back-and-forth quality to the scripting which made me think this was going to be a lighter affair. Sheffer has an amusing quality to his quirky line readings, and plays nicely off the tough cookie Fiorentino (she has that hard/soft sexiness down pat). They're good together in their sham poker game (she blasts three crooked card sharks with Clint Eastwood efficiency), while other goofy little throwaway bits give the film a bemused, askew quality (Peter Gregory has a very funny bit as an enthusiastic dry goods clerk).
However, events get more serious (and more sticky, narratively) as we realize that the "hero" of the piece, Sheriff Speakes (who doesn't "speaks" too much), is really the villain, while our outlaws are shown, in their own way, to be far more "moral" and sympathetic human beings than the vengeful sheriff. Although Elliott is now more closely identified with his good-guy western roles, my strongest early memory of him was his superlative turn in the true-life made-for-TV movie, Murder in Texas, where he played a ruthless killer. And that edge comes through strong and clear here, as he essays a character who turns out to be far different than what we originally imagined -with intriguing hints along the way by Pesce and Abrams as to Speakes' real intentions. Speakes is the only one not to smack the Hollister character for beating his wife, and then turns around and kills Hollister when he's blinded (after accidentally killing a civilian - which O'Rourke and Cooper manage to avoid). And he also taunts O'Rourke with gruesome details about her impending hanging, prompting her to remark that he's no different than his son - her husband she murdered - who raped and beat her (which indeed might fit with Speakes' reluctance to do or say anything about Hollister's treatment of his wife). Only when The Desperate Trail moves on to O'Rourke's and Cooper's romance, and their sidetrip to Cooper's brother, Walter (Frank Whaley), does the pace slacken, and events turn mucky and mushy (the telescope/injured brother subplot is entirely too precious for this film), with a muffed finale that's poorly staged (considering how good the rest of The Desperate Trail looked). Still, in the end, The Desperate Trail offers enough pleasures to make it an agreeable time passer when you're in the mood for a quirky oater.
---
ROUGH RIDERS
"Anything was possible if you were an American."
Assistant Secretary of the Navy Theodore Roosevelt (Tom Berenger) wants his war with Spain to liberate Cuba, and he wants it now. And once he gets it, with the aid of such events as the sinking of the U.S.S. Maine and yellow journalists like William Randolph Hearst (George Hamilton) stoking anti-Spanish rhetoric, he's bound and determined to be a part of the action - despite his military inexperience and his chronic asthma. Wisely handing over command to Colonel Leonard Wood (Dale Dye), Teddy assumes second-in-command duties of the 1st U.S. Volunteer Cavalry Regiment - a regiment made up of the widest-possible cross-section of American men: from criminals like Henry Nash (Brad Johnson), to New York high-society swells like Craig Wadsworth (Chris Noth), to Mexicans like Rafael Castillo (Francesco Quinn), to Indians, like Indian Bob (Bob Primeaux). Trained by steely sheriff Captain Bucky O'Neil (Sam Elliott) and ruthless man-killer Delchaney (Michael Greyeyes), an Apache warrior, the Regiment will be under the supreme command of General Joseph "Fighting Joe" Wheeler (Gary Busey), a Yankee-hating terror and one of the best overall strategists of the Civil War, personally appointed to this duty at the request of President William McKinley (Brian Keith). Once their arduous training is complete, the 1st sails for Cuba, only to find the reality of war far different than their previous civilian experiences. But within that chaos and carnage, they also find a life-long brotherhood, while their assault on San Juan Hill and the eventual defeat of the Spanish, marks the entrance of the United States onto the world scene.
SPOILERS ALERT!
I'm certainly no expert on the Spanish-American War, and from what little I've read about director Milius' version here, events and details may have been tweaked or shuffled around a bit in the service of the drama - as any historical film rightly does. What I do know is that Milius (Dirty Harry, Apocalypse Now, Conan the Barbarian, Red Dawn) has crafted a hugely entertaining, moving (and often humorous) examination of men at war. The nuts-and-bolts politics of the Spanish-American War are dispatched with few details because Milius is far more interested in the man who really pushed for the war (Roosevelt), the men who followed him into battle, why they personally sought battle over civilian safety, and what they experienced as a result of that war. This is prime Milius territory: a treatise on what it means to be a man, a warrior, and the horror and comedy and brotherhood that comes from such an endeavor. The squabble itself is secondary here, merely providing a context for Milius to ruminate about (and celebrate) the coming together of men from vastly different backgrounds who become united by blood and purpose.
In Rough Riders, Milius is quite good at seamlessly blending the elements of humor, blood and sentiment into a cohesive whole - a not-insignificant achievement when he's trying to put over to the viewer the utter chaos that is war. Frequently (and incorrectly) generalized as some kind of right-wing war monger (and thus vilified by the largely left-leaning film community and media that likes its conservatives, at best, invisible), Milius isn't afraid to show the often senseless, inescapable accidents of war that occur during battle (such as the 1st accidentally firing on a Cuban detail). No one watching Rough Riders is going to get a "glory and roses" view of a war that doesn't involve supreme loss and sacrifice. On the contrary, Milius' aesthetic is one that embraces both extremes - the wretched waste of war, and its glory - as simultaneous realities. Elliott's death scene is a prime example. As Bucky O'Neil stands defiantly amid the other crouching soldiers, exclaiming, "Hell, ain't a Spanish bullet made that can kill me," inspiring them with his courage, a shot rings out, killing him instantly to the shock of his men. Bravado turns to horrific reality. And in turn, that horror feeds further courage, as the men fight with renewed vigor. Clearly, war doesn't just fall down along facile lines of "good" and "bad" - it's both, and more. Men are changed by it, if they survive. And not always for the worse.
It's a pity that Rough Riders didn't make it to the big screens; Milius, in his commentary track provided for this DVD, frequently speaks of the film as if it was planned for the theatres, mentioning posters and the need for a name star as Roosevelt (was the film originally shot for the theaters, and then scaled back for cable? Did it get an overseas theatrical booking?). It certainly has that epic sweep necessary for a big-scale actioner (Milius' compositions, particularly during the San Juan Hill charge, have a comic-book vitality to them that pops right off the TV screen), while the performances are uniformly excellent (that Peter Bernstein score helps enormously, too, with the drive of the picture). Berenger is the real standout here, infusing Roosevelt with a boyish, manic enthusiasm bordering on the insane that can't help but make the viewer laugh (comedy was never a quality I would have associated with the talented Berenger). When Berenger stalks through a formal dinner party, knocking over people in his single-minded pursuit of a guest, or when he jumps delightedly to attention in a hilariously enthusiastic British salute, or when he falls back over in his chair from laughing at his own joke, it's a Teddy Roosevelt you've never seen before in any other film: a boyish, youthful Teddy that makes the transition to battle-weary survivor at the end of the San Juan Hill charge all the more meaningful. Elliott is excellent, as always (he really has a lock on these taciturn men of action), while Busey is a delight as the off-the-wall, brilliant General Wheeler (say what you want about Busey now, but there wasn't a better character actor around when he was straight and in control). Rough Riders is a rousing, thoughtful actioner, expertly directed by Milius.
---
YOU KNOW MY NAME
Recounting the true story of Bill Tilghman (Sam Elliott), You Know My Name looks at the former lawman who rode with Wyatt Earp and Bat Masterson, and who now (in 1924) is a movie producer and star who wants to present a more realistic view of cowboys and outlaws of the Old West. However, when funds dry up for the project and it looks as if Tilghman's usefulness may be on the wane, he's approached by the town of Cromwell, Oklahoma, with a proposition: become their new sheriff and clean up their town. Cromwell, its population - and vice - exploding with the new oil boom, hasn't seen its new sheriff in some time...and that's because corrupt, drug-addicted Federal Prohibition Agent Wiley Lynn (Arliss Howard) has murdered him. Lynn, an enforcer behind the new syndicates that are preying on boom towns like Cromwell, doesn't hold much stock in Tilghman's arrival, thinking the lawman is way out his league, as well as past his prime. But family man Tilghman still believes the old values of the West apply, even in modern times, and he personally sets out to destroy Lynn.
SPOILERS ALERT!
Written and directed by John Kent Harrison (who helmed the terrific Pope John Paul II telemovie starring Jon Voight), You Know My Name has so many interesting elements going into the film that it's a shame they don't coalesce better, with a choppy structure that doesn't do justice to the fascinating story and the excellent production. Just from a production standpoint, You Know My Name is a superior evocation of the period, with truly inspired production design (the lawless, oily-filthy town of Cromwell is palpably rendered, while the sets and costumes are feature-film worthy), and scintillating cinematography by Kees Van Oostrum (Gettysburg). And when Elliott, who fits the role of Tilghman like a glove (even though the real-life lawman was 70 years old when this all went down), comes riding down the mean streets of Cromwell, squinting those dark eyes and scowling under that impressive mustache, the viewer is primed for a quintessential "good versus evil" showdown, with the intriguing twist of the combatants being an Old West sheriff versus the newly-minted punks, the Prohibition gangsters...lead by a corrupt lawman.
Unfortunately, just when the plot should go into overdrive and the suspense tighten as Tilghman moves in on his prey, we're interrupted with scenes of Tilghman's family, as well as collateral sequences (such as Lynn's abused wife) that, although well done, only serve to stifle the film's rhythm. An even bigger problem is one the director himself acknowledges in the short featurette included on this disc: we never really get to know or understand the villain, Lynn. There's a brief insult by business cohort Walter Olkewicz where he calls Lynn a "half-breed" that sets him off, but we never get why or how that enrages him (we can guess, though). Indeed, the Lynn character really doesn't have anywhere to go in You Know My Name. Howard, an actor I've enjoyed in many vehicles, plays Lynn right at "10" from the first scene, so development or progression for the character is pretty much a moot point by the end of the film. We don't even get the proper satisfaction of seeing Lynn "get his." The film stays true to the real facts of the case (which is admirable, but not always necessary), with Lynn getting away with the murder of Tilghman. But after he's shot, and after Tilghman's death scene (extremely well done by Elliott, saying, "Cover me know; remember me alive," as his wife, Zoe, played by Carolyn McCormick, pulls a blanket over the still-breathing man), the film ends, with only two title cards (exactly like the ones in a silent film) telling us what happened to Lynn. Hardly satisfying. It's almost as if You Know My Name is two films, both of which have merits of their own - Tilghman coming to grips with being an anachronism in the "New West," and his relationship with his family, and his battle with Lynn in Cromwell - but neither of which gets the attention they both deserve.
The DVD:
The Video:
Both The Desperate Trail and Rough Riders are presented here in full-frame, 1.33:1 video transfers, while You Know My Name is presented in an anamorphically enhanced, 1.78:1 widescreen ratio. Obviously, You Know My Name looks the best here, with a sharpish picture, deep blacks, and little or no grain. The Desperate Trail's transfer can tend to muddy, with grain a problem at times during the low-light scenes (perhaps the original source materials), while dirt and scratches do occasionally show up. Rough Riders looks presentable, with good color and a relatively blemish-free print, although grain is a factor here, as well.
The Audio:
The Desperate Trail is presented in an English mono track (with clear dialogue and low hiss, along with French and Spanish mono tracks), while Rough Riders is presented with a 2.0 Dolby Digital stereo track (with some minor separation effects), and You Know My Name has a Dolby Digital English Surround Stereo track - the best of the three - with some clean separation and appropriate levels. All films are English close-captioned, while Rough Riders and You Know My Name have French and Spanish subtitles.
The Extras:
Rough Riders features an entertaining commentary track by director/writer John Milius and Executive Producer William J. MacDonald, with plenty of info not only on the production of the film, but also on Roosevelt. You Know My Name features a ten-minute bonus featurette, Law Makers of the West, where writer/director John Kent Harrison discusses the film's production.
Final Thoughts:
The Sam Elliott Western Collection features three intriguing cable westerns that fans of the genre will most certainly want to at least rent (buying them will depend on your devotion to Elliott, I would imagine). Rough Riders is the cream of the crop here - a smashing epic that shows director John Milius back in spectacular form. The Desperate Trail has some good action and quirky humor, while You Know My Name looks terrific (too bad it couldn't have been a bit longer). I recommend the Sam Elliott Western Collection.
---
Paul Mavis is an internationally published film and television historian, a member of the Online Film Critics Society, and the author of The Espionage Filmography.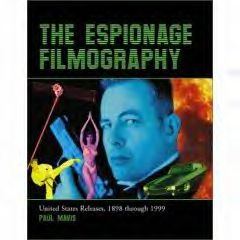 ---
C O N T E N T

---
V I D E O

---
A U D I O

---
E X T R A S

---
R E P L A Y

---
A D V I C E
Recommended
---
E - M A I L
this review to a friend
Sponsored Links
Sponsored Links