Beverly Hillbillies - The Official Third Season, The
List Price: $49.98 [Buy now and save at Amazon]
---
"Come and listen to my story about a man named Jed,
A poor mountaineer barely kept his family fed.
And then one day, he was shootin' at some food,
And up through the ground come a-bubbling crude.
Oil, that is.
Black gold.
Texas Tea.
Well the first thing you know, old Jed's a millionaire,
The kinfolk said, "Jed, move away from there!"
Said, "Californy is the place you ought to be,
So they loaded up the truck and they moved to Beverly.
Hills, that is.
Swimmin' pools.
Movie stars.
The Beverly Hillbillies!
Now come along and visit with the Clampett family,
As they take you to their mansion in the hills of Beverly.
The folks who bring this homey visit to your TV sets,
Are the folks who also bring to you, Winston Cigarettes.
Winston tastes good like a (twang - twang) cigarette should!"
Sublime. One the funniest sitcoms of the 1960s (and as far as I'm concerned, one of the best of any decade), The Beverly Hillbillies - The Official Third Season comes to DVD via Paramount in a five-disc, 34-episode collection. Burned into the brain of every kid from my generation due to seemingly unending syndication reruns, The Beverly Hillbillies plays even better today because we "kids" now get all the razor-sharp, hilarious in-jokes and spoofs that pepper this surprisingly rich and sophisticated take on a bunch of hillbillies driving a bunch of rich people right out of their gourds. Paramount continues the option of viewing the original sponsor opening and closing commercials with each episode (and let me tell you, those ads worked: by the time I was finished watching these 34 episodes for the umpteenth time, I was hankerin' for a heapin' bowl of Corn Flakes before lighting up a cool, smooth Winston smoke!). As well, 1993's TV special, The Legend of The Beverly Hillbillies, which was the only time that Buddy Ebsen, Donna Douglas, and Max Baer reunited on the screen together, is included. So why don't you set a-spell, kick yer shoes off, and let's take a gander at this here series.
For those of you who grew up in a Skinner box, The Beverly Hillbillies tells the story of the Clampett family, an isolated Ozark mountain clan who, quite by accident, discover oil on their land. Picking up sticks to move to Beverly Hills, the Clampetts are continually amazed at the assortments of kooks and weirdos they meet in modern American society. Which of course is exasperating to the so-called "normal" denizens of 90210, because they regard the Clampetts as second-cousins to Cro-Magnon Man. The Clampetts, headed up by even-keeled, judicious clan leader Jed (Buddy Ebsen), don't understand, well...any references to modern culture or society (when Jed is told about a subway, he exclaims in wonderment, "The dickens you say!"), resulting in unending confusion and misunderstandings between the well-meaning Clampetts and the rest of the world, represented most often by the Clampetts' next-door neighbor, Milburn Drysdale (Raymond Bailey), who is also Jed's craven, obsequious banker. The rest of the Clampett clan consists of Granny (Irene Ryan), widower Jed's mother-in-law and the orneriest little cuss you ever saw (she still thinks the South won The War Between the States) who hates her life in Beverly Hills; sweet heartbreaker Elly May Clampett (Donna Douglas), Jed's daughter, who loves to wrassle almost as much as she loves her "critter" friends; and cement-head Jethro Bodine (Max Baer, Jr.), the dim-witted (and that's being kind) son of Pearl Bodine (Bea Benaderet), Jed's cousin (who was featured in the series' first season, before she left to head up Petticoat Junction). Waging perpetual battle to rid Beverly Hills of those "savages" is Drysdale's wife, Margaret (Harriet E. MacGibbon), possibly the most neurotic snob to ever grace American TV screens, while Drysdale's right hand man, Miss Jane Hathaway (Nancy Kulp), grudgingly goes along with her boss' schemes to keep the Clampetts in Beverly Hills (thus keeping their money in his bank), while pining away for the manly charms of lunkhead Jethro.
The last big hurrah in American pop culture where rural hicks are shown to be more savvy and more kind-hearted than the venal, smart-assed city slickers who look down on them, The Beverly Hillbillies continued the literary and movie traditions of such widely diverse influences as Twain, Cooper, and Steinbeck, to Lil' Abner, Ma & Pa Kettle, and more specifically, The Real McCoys (the brilliant Paul Henning, who created and wrote The Beverly Hillbillies, previously wrote for McCoys) to present a view of rural Americans who were superior to their detractors precisely because of their "otherness." Before works like Deliverance (or maybe it started with Lewis' 2,000 Maniacs?) tipped the hillbilly stereotype squarely into the negative column, The Beverly Hillbillies was a startling example of the popularity of the subgenre (the series was number one in the Nielsen ratings its first two seasons out, and stayed in the Top Ten for five of its nine seasons), albeit with a perverse twist: here, the hillbillies really are ignorant of the ways of the modern world, but that ignorance is nothing compared to their "betters," who fail not only to understand the Clampetts' common sense and kind-hearted ways, but who denigrate the "rubes" as well...until they debase themselves, time and again, by genuflecting before the Clampetts' millions.
An ironic twist on the classic American underdog story, The Beverly Hillbillies takes who society in the early 1960s felt were the lowest strata of the population (or more accurately, who "TV society" thought was the lowest) - the backwoods mountain hillbillies - and gave them 50 million dollars. Coming from absolutely nothing materially, they find themselves in the most materialistic society on earth: Beverly Hills, California. And their money gives them incredible power, a fact not lost on the citizens of B.H. who grovel at the feet of the Clampetts on the slightest chance they'll get a crumb of their fortune. Yet, all that money and power not only fails to change the Clampetts, but to impress them, either (Jed states in one episode he can think of a lot of things more important than money - a statement that almost causes a heart attack for a floored Mr. Drysdale). They remain a constant, keeping their backwoods, common-sense ways (or at least Jed does, the most normal member of the clan), while Mr. and Mrs. Drysdale's efforts to "sophisticate" the Clampetts fail again and again...because the Clampetts are already "evolved" far and above the neurotic, money-grubbing, fame-seeking citizens of Beverly Hills (as Granny laments, the largely useless city folk have "nothing to do, and all day to do it"). Only Jethro, the series' most blatant, broad comedic foil, welcomes a transformation from his new surroundings - a desire made all the more comical because Jethro is too stupid to ever learn from his constant and subsequently disastrous attempts at assimilation. While the city-slickers scratch their heads at the clueless Clampetts - while maintaining bended knees lest they offend - the Clampetts remain oblivious not only to the insults but also to the fact that their money causes this kind of fear in the first place. They remain courtly and polite (except Granny, of course), readily forgiving anyone if they do happen to catch a blatant snub, and we the audience root for them to stay "country," while we laugh at the constant state of confusion that befalls them.
Misdirection and misunderstandings due to terminology and culture are the mainstays of comedic conflict in The Beverly Hillbillies, and creator/producer/writer Paul Henning (who, along with Mark Tuttle, co-wrote all but one or two of the 34 episodes this season) has the formula down to a science by this go-around. An excellent example of "The Beverly Hillbillies misdirection" can be found in Dr. Jed Clampett, where Jed accepts an honorary doctorate degree for donating 1 million dollars to Greely College (Jed later says he took the parchment because he thought it was a receipt). Granny, jealous and outraged that Jed is now a college-certified "doctor" (because, as everyone knows, Granny is a self-thought physician), storms out of their mansion as Jed worries that a busload of tourists (who saw his picture in the paper, and who know he owns, among many other things, a movie studio, Mammoth Pictures) are actually patients coming to seek a cure from him (Jed, unfailingly humble, can't imagine any other reason why anyone would come to see him). As a pushy stage mother parades her tap-dancing child in front of a startled Jed, he laments the "cruelty" of the child's proud, bragging mother "teasing her about her nervous feet." Marveling at the child's tap shoes ("She wore out so many shoes [with her condition], her ma put iron plates on them"), Jed worries about how he's going to treat the entire busload of people, and appease Granny, while naturally monitoring Jethro's askew activities (the writers, in one of their many spoofs, have Baer imitating Ben Casey, right down to the convincing, glowering scowl).
The Clampetts' inability to understand the complexities of their new surroundings (they can navigate it, though, and quite successfully) allows for many of the show's bizarre, surrealistic set-ups. From as simple a gag as the family having dinner at "the fancy eatin' table" (which is the mansion's billiard table, complete with "handy pot reachers" cues), to the multi-episode story concerning Jed's purchase of Mammoth Pictures, and Jed's and Granny's desire to live at "Clampett City" - which is nothing more than his studio's ramshackle Western backlot - the Clampetts' blissful ignorance about even the most basic elements of modern society creates almost a fantasy land of non-sequiturs, puns, and malapropism gags that never cease to get big laughs. The Mammoth Pictures story arc is particularly rich in misdirection/misunderstanding gags, as well as some wickedly funny commentary on Hollywood. When Mr. Drysdale purchases Mammoth Pictures for Jed as an investment, Henning and Tuttle have a field day skewering their own industry. Inside inside jokes abound here. Fox's then-recent troubles with Cleopatra are spoofed, with Drysdale's threat to sell off the backlot for big real estate bucks prompting the nepotismistic studio head - whose entire family works at the studio - to film an endless epic called Spartacus and Ben-Hur Meet Cleopatra and Nero), as Jed blithely takes on the role of movie mogul (when the studio head, played to unctuous perfection by Milton Frome, breathlessly tells Jed that Hollywood is now calling him "a Laemmle, a Zucker, a Roach," an insulted, clueless, but respectful Jed replies, "Well...I got to admire ya for sayin' it to my face."). When Jethro, forever in search of a career, asks first to be a producer, Jed inquires what a producer does, to which Jethro responds, "they mainly go around asking pretty girls to be in their movies." And when Jethro switches to a role in front of the cameras, Granny's imposed chores from the general store she's set up on the deserted Western backlot cause Jethro to blow his stack: "I'll bet Burt Lancaster don't unload hog mash!" yells Jethro, to which Granny replies, "Well then he better not ask for work around here!"
Unlike many sitcoms during that time period, The Beverly Hillbillies continued these multiple story arcs throughout many episodes and even seasons, and this third go-around had some particularly funny spoofs, including take-offs on doctor shows, pop singers (singing sensation Johnny Poke, who originally came from the Clampetts' neck of the woods, but whom the Clampetts think is a liar because he's traveling incognito), "beach" movies, ridiculously-monikered actors (Dash Riprock, who will pop up in later seasons, and my favorite, Bolt Upright), neurotic society matrons and their pets (Margaret Drysdale insists that Milburn be called "Daddy" to their whacked-out pet poodle Claude, whom she wheels around in a baby carriage, sucking on a pacifier, because "Daddy's" rejection gave him a "complex"), beatniks, and most memorably, James Bond. The beatnik episodes, where goofball artist/scam artist Sheldon Epps (Alan Reed, Jr.) is introduced, are an amusing variation on "the world meets the Clampetts...and finds them lacking," with the beatniks flipping over Granny's "too far-out" talk that leaves them as mystified as the Clampetts usually are over "normal" people's speech (for their part, after hearing Epps' jive rebop, they fear he's suffered a head injury). With the release of Goldfinger causing a worldwide sensation of "Bondmania" in 1964, The Beverly Hillbillies certainly couldn't be left out of the fun; Jethro's multi-story arc of abandoning his wish to be a brain surgeon in favor of becoming a "Double Naught" spy remains one of the highlights of the series for fans. With an "Oddjob" bowler hat made completely of iron (he knocks himself out repeatedly when he puts it on), to a transistor radio taped to his shoe (you can guess the jokes), to his "spy coat" filled with hundreds of pounds of primitive tools like hammers and saws, to his "survival kit" consisting of a large wicker hamper filled with...ham hocks, Jethro's descent into Bond madness is priceless, with the highpoint coming when Jethro shows off his conversion of their rattle-trap truck into his own Bondian spy car (on the twenty bucks that Mr. Drysdale grudgingly lent him). Coming complete with a smoke screen-maker (a huge pot-bellied stove in the back), oil slick jets (an oil drum with a water spigot shoved into it), machine gun nests (two shotguns on a pull rope), a bullet-proof canopy (a galvanized wash tub...with no eyeholes cut into it), and the piece de resistance, an honest-to-God ejector seat, Jethro's version of Bond's deadly Astin-Martin is the perfect encapsulation of the utterly mad, clueless world of the Clampetts (when Granny gets ejected out of the truck, and Joseph Depew - who directed every episode in this season - cuts to an expressionless Jed following her trajectory in the air, my kids went insane).
Of course, none of the in-jokes or cock-eyed wordplay would have worked without talented performers, and in The Beverly Hillbillies, the actors are...utterly, cosmically "right" for their roles. Buddy Ebson, who had had a long, long career around town before the Hillbillies, plays Jed with an absolutely straight face - which is absolutely necessary for the character to work. Had Ebsen given in just once here, and played broadly or even "winked" at the audience, the audience anchor for the show would have been lost, with Jed coming off as just another lunatic in the asylum. Stage veteran Irene Ryan eschews vanity (her "Granny" makeup and wig are extremely unflattering) and decorum to bring off one of the most animated, fractious, insane senior citizens ever portrayed on TV. Providing the grit and tension needed in the series (to put constant strain on the notion that the Clampetts are "fish out of water" in B.H.), she's matched in dedication by Max Baer, Jr., who is nothing short of inspired perfection as developmentally disabled Jethro (and you thought Ed Norton was TV's most mentally handicapped character). Big, strong and handsome, Jethro should be the hero here, but his hilariously stupid adventures turn yet another TV convention on its ear - the handsome male lead in network TVLand should be a desirable fantasy figure/role model. And surprising me this go around was the lovely Donna Douglas as the sweet but rambunctious Elly Mae. As a kid, I was pretty much focused on Jethro's ridiculousness, but Douglas shows herself to be an aware, knowing comedic actress here (her kissing scene with Dash Riprock, where she charmingly asks for more kisses saying "prune" to pucker her lips, is charming and sexy). With a cast like this (and lets not forget the expert, frantic mugging of Raymond Bailey as the repulsively craven Mr. Drysdale), and with the hilariously funny, layered comedic touch of Paul Henning and Mark Tuttle, it's no wonder that The Beverly Hillbillies still lives on in seemingly perpetual reruns to this day.
Here are the 34, one-half hour episodes included in the five-disc box set The Beverly Hillbillies - The Official Third Season, as described on the insert. Please note: on the back of the DVD, in very small print, Paramount has issued their now-standard warning that "some episodes may be edited from their network versions." Whether or not this is accurate, or a legal cover now utilized on all vintage Paramount TV, is up for debate. I don't have a photographic memory of each and every Beverly Hillbillies episode, so I'll leave it to the die-hard fans to let me know if three seconds have been clipped in this or that episode (and I'll welcome that info!):
DISC ONE

Jed Becomes a Movie Mogul (September 23, 1964)
After Mr. Drysdale buys a film studio with the Clampetts' money, Jed becomes a movie mogul.
Clampett City (September 30, 1964)
The Clampetts find a home away from home in a rustic village - on the back lot of Mammoth Pictures.
Clampett City General Store (October 7, 1964)
It's "lights, camera, action!" for the Clampetts when their movie studio produces an epic film.
Hedda Hopper's Hollywood (October 14, 1964)
The legendary gossip columnist Hedda Hopper battles Mr. Drysdale's efforts to destroy Mammoth Pictures.
Dr. Jed Clampett (October 21, 1964)
After Jed receives an honorary "doctor's" degree from Greely College, Granny suffers pangs of professional jealousy.
Back to Marineland (November 4, 1964)
Semper fi! Determined to become a jarhead, Jethro heads to Marineland.
Jed, The Heartbreaker (November 11, 1964)
To once and forever put the kibosh on the uncouth Clampetts, snobby Mrs. Drysdale tries a new tactic.
DISC TWO

Teenage Idol (November 16, 1964)
The Clampetts have a hectic reunion with their friend, singing superstar Johnny Poke.
The Widow Poke Arrives (November 25, 1964)
Secretly summoning an old, eligible acquaintance, Granny kicks into gear one of her many campaigns to get Jed married.
The Ballet (December 2, 1964)
The stumbling Beverly Hills Ballet Company hopes to get back on their feet thanks to Jed's financial support.
The Boarder (December 9, 1964)
The Clampetts decide to rent out rooms and their first boarder turns out to be Mrs. Drysdale's militantly efficient English butler, Mr. Pinckney.
The Boarder Stays (December 16, 1964)
It's an uphill battle for Pinckney, the English butler, to impart culture to the Clampetts.
Start the New Year Right (December 30, 1964)
The Clampetts pay a visit to Mrs. Drysdale, who's in the hospital because of a nervous condition.
Clampett General Hospital (January 6, 1965)
The Clampetts "rescue" Mrs. Drysdale from the hospital before prescribing their own homegrown medicine.
DISC THREE

The Movie Starlet (January 13, 1965)
A volatile young movie starlet has Jethro falling madly in love with her.
Elly in the Movies (January 20, 1965)
Hollywood heartthrob Dash Riprock mistakes Miss Jane for his new leading lady, Elly May Clampett.
Dash Riprock, You Cad (January 27, 1965)
Miss Jane's mysterious power over men has got the Clampetts scratching their heads - especially after Elly May loses her second movie star boyfriend to plain Jane.
Clampett A-Go-Go (February 3, 1965)
The sight of Elly May in a bathing suit causes a madcap artist to wreck his car, and now the Clampetts must care for him.
Granny's Romance (February17, 1965)
A playboy is forced by Mr. Drysdale to be Granny's new suitor.
Jed's Temptation (February 24, 1965)
To save Jed from the evils of gambling, Granny practices what she intended to preach.
Double Naught Jethro (March 3, 1965)
Jethro gives up his ambition of becoming a brain surgeon to take on the perils and pleasures of espionage.
DISC FOUR

Clampett's Millions (March 10, 1965)
The Clampetts' millions disappear right from under Mr. Drysdale's nose.
Drysdale's Dog Days (March 17, 1965)
Granny drives Mr. Drysdale crazy when she insists on seeing the $11,000,000 that's her cut of the Clampett fortune.
Brewster's Honeymoon (March 24, 1965)
Thanks to the Clampetts, a mountain cabin in the wilds of Beverly Hills is the site of a strange honeymoon for an oil company executive.
Flatt, Clampett And Scruggs (March 31, 1965)
Old friends Lester Flatt and Earl Scruggs cure Granny's homesickness when they come to town.
Jed And the Countess (April 14, 1965)
Countess von Holstein returns for another visit with the Clampetts during Spring Tonic time.
Big Daddy, Jed (April 21, 1965)
Jed gets hit up for some dough from beatnik extraordinare Sheldon Epps.
Cool School is Out (April 28, 1965)
It's Granny to the rescue when she turns beatnik in order to rescue Elly May and Jethro from a band of bohemians.
DISC FIVE

The Big Bank Battle (May 5, 1965)
To tempt him to move his millions to a bank, Jed is offered a bank vice-presidency.
The Clampetts Vs. Automation (May 12, 1965)
The Clampetts befriend one of Mr. Drysdale's bookkeepers after the bean counter is replaced by a computer.
The Brewsters Return (May 19, 1965)
All that's crude isn't oil when the Clampetts push their homespun hospitality upon oil man John Brewster and his cultured bride.
Luke's Boy (May 26, 1965)
Granny's in a dither upon the arrival of a prize matrimonial prospect for Elly May.
Jed, The Bachelor (June 2, 1965)
Taking to the open road, Granny finally makes good on her threat to go home to the Ozarks.
The Art Center (June 9, 1965)
A new Beverly Hills art gallery is the unfortunate recipient of the Clampetts' ghastly collection of homemade "art."
The DVD:

The Video:
The full-screen, 1.33:1 video transfers for The Beverly Hillbillies - The Official Third Season - the last season the series was shot in black and white - look about on par with most Paramount vintage TV transfers. Print clarity is relatively sharp, while damage such as dirt and scratches are apparent at times, although minor. Gray scales seem correct, although some episodes do look a bit dark at times, and grain is a factor. But overall, this isn't too bad (but certainly not stellar like some other Paramount releases I've recently viewed, such as their top-notch video clean-up of The Fugitive).
The Audio:
The Dolby Digital English mono audio track is entirely in keeping with the original broadcast presentation. All dialogue is cleanly heard, while English subtitles and close-captions are included.
The Extras:
First off, how great is it that Paramount decided to include the sponsor openings and closings for these episodes? With the series ponsored this season by Kellogg's and Winston Cigarettes, we get to see the Clampetts chomping on Corn Flakes in various in-character commercials, while we don't see them lighting up a cool Winston. Did the actors not appear in in-character commercials for Winston in this third season, or is Paramount editing these moments out? I ask this because prior to each episode (yes, each episode), Paramount includes an asinine disclaimer about the material being "presented in its historical context" (for the Kellogg's episodes), and that same message plus an anti-smoking warning for the Winston ones. If Paramount was worried about the risks of smoking if we watch The Beverly Hillbillies - The Official Third Season - and how f*cking dumb is that? - perhaps they dumped Jed and Granny lighting up? Even if they didn't, though, how insulting to have to watch those disclaimers! Enough with the nanny state, America! I don't smoke, but I don't care if anyone else does, either, and I certainly don't need to be told that what I'm watching needs to be put in "historical context" (why do they even put that on the Kellogg's ones? Are they worried everyone is using whole milk instead of skim on their Corn Flakes? Is it just a general warning about the depiction of hillbillies? Are they worried about offending Southerners? Yeah...that'll be the day). Seriously, Paramount, I love that you included those original openings and closings, but I don't need to be treated like a child - and neither does the rest of America. Stick your disclaimers.
As well as the sponsor bumpers, Paramount has included the faux-documentary, The Legend of The Beverly Hillbillies, which aired on CBS back in 1993. While it's great to see Ebsen, Douglas and Baer back together again, The Legend makes the same mistake many of these 80s and 90s TV reunions did by inventing a bogus "continuation" of the story, giving us a look at what really happened to the Clampetts. Well, it's terribly written (really? Jed lost all his money? Who wants to see that?), and it's over relatively quickly - the best parts are the funny original clips from past seasons. Other than that, one has to ask what the hell G. Gordon Libby and Ray Charles are doing here, among the other performers who come on and do their stiffly-scripted bits. A missed opportunity.
Final Thoughts:
Brilliant. Simply brilliant. The critics hated this series not because it was crude or rural or hokey or homespun, but because they couldn't stand how clever it was...and frequently at the expense of types just like those snobby, high-brow critics. Creator/producer/writer Paul Henning, along with Mark Tuttle, have fashioned several memorable subplots weaving through this long third season, with the cast soaring high on the delightfully wacky scripts. One of the best sitcoms ever produced, The Beverly Hillbillies - The Official Third Season set, had it included just one commentary track, or had the materials used for the transfers been scrupulously cleaned-up, or had Paramount yanked those stupid disclaimers, would have garnered our highest rating here at DVDTalk: the DVD Talk Collectors Series. As it is, I highly, highly recommend it.
---
"Well, now it's time to say good-bye to Jed and all his kin,
And they would like to thank you folks fer kindly droppin' in.
You're all invited back next week to this locality,
To have a heapin' helpin' of their hospitality.
Hillbilly, that is.
Set a spell.
Take yer shoes off.
Y'all come back now, y'hear?"

Paul Mavis is an internationally published film and television historian, a member of the Online Film Critics Society, and the author of The Espionage Filmography.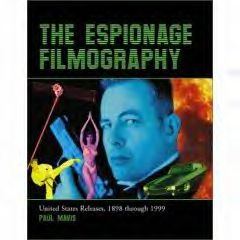 ---
C O N T E N T

---
V I D E O

---
A U D I O

---
E X T R A S

---
R E P L A Y

---
A D V I C E
Highly Recommended
---
E - M A I L
this review to a friend
Sponsored Links
Sponsored Links