Sergeant Preston of the Yukon: Complete Season 2
Falcon // Unrated // June 16, 2009
List Price: $39.98 [Buy now and save at Amazon]
---
Just as primitively exciting and heroic as the first season...because the episodes don't differ one iota from the first go-around. Well, maybe they are one or two differences from Season One. Sony's Classic Media and Infinity have released Sergeant Preston of the Yukon: Complete Season 2, a four-disc, 23 episode (ten fewer than the first season) collection featuring handsome Richard "Dick" Simmons as the stalwart, compassionate (but not "empathetic," thank god), brave, impeccably-groomed Sergeant Preston of the Royal Canadian Mounted Police, who, along with his wonder dog, Yukon King, help tame the frozen tundra of the vast, unforgiving Yukon wilderness. Although the DVD slipcase states these episodes have been "digitally remastered for unparalleled picture and audio quality," the original source materials for these new transfers vary greatly. No new extras won't convince previous buyers of the series to double-dip here.
The wild, savage Yukon territory in the winter of 1898. Gold fever sweeps the cruel land as good men and bad battle each and the elements to wrest the precious yellow metal from the unyielding ground. Patrolling this vast, untamed wilderness is Royal Canadian Northwest Mounted Police Sergeant William Preston (Dick Simmons), a scrupulously fair-minded, intrepid officer who, with the aid of his wonder dog, Yukon King - a preternaturally intelligent Alaskan husky - rides his magnificent black-coated steed Rex back and forth between the isolated mining camps, supply outposts and settler communities, dispensing the Crown's justice in a land that yearns to remain lawless. Friend to all who swear allegiance and respect to Her Majesty Queen Victoria, and dogged, unrelenting foe to those who resist the Crown's decrees, the brilliantly-attired Preston, in his crimson tunic and black leather gauntlets explains his uniform, while making his code, his creed, his duty, as clear and as pointed as his piercing blue eyes: "This tunic is a warning to the lawless. That no matter where they go, justice is not far away. It's probably saved more lives than armor plate. And done more to bring peace to the Yukon than all the guns of Her Majesty's army....A Mountie always gets his man."
It's not an uncommon occurrence to come upon certain network series, particularly those produced during the 1950s and 1960s, where individual episodes vary little in form and content from season to season. Adhering to the old rule of "if it ain't broke, don't fix it," along with the perceived 1950s desire for conformity, many television series from that period strove for a continued, measured, essentially unchanged aesthetic experience for the audience (if I had to pick one series that adhered most strongly to this ethos, it would Hogan's Heroes). That kind of expected, repeated experience of the network product was thought to guarantee audience loyalty, a philosophic approach to the product that also fit in nicely with the physical realities of these productions, with their rigidly controlled costs. If all Sergeant Preston episodes looked and sounded alike, shot on the same few sets with the same props (and many times, the same supporting players), then costs could be anticipated and profits maximized. And for Season Two, the episodes, with one or two interesting deviations, look and sound exactly the same as those from Season One. I wrote extensively about the form and content of that season, so I recommend you read that review here, if you desire more background on the series - particularly since these episodes are almost carbon copies of the first season's offering, right down to the rigidly-placed camera and the 1-2-3 editing.
There are two differences I noticed right away, though, in this second season, the most noticeable first one being all but two of the episodes being set during the winter months. If you read my first review, you'll remember that I was a little surprised at all of the episodes set during the summer and fall months, before the second half of the season gave rise to dog sleds and snow shoes. Here, just the first two episodes take place in the fall before the rest of the shows are confined to wintry studio mock-ups, interior cabin sets, and generic second-unit location shots taken from in and around Ashcroft, Colorado, many of which are reused throughout the episodes. I don't know the details for this switch to a winter-only backdrop for the series (winter is certainly the setting I associate most closely with the Sergeant Preston iconography), but one could surmise that such a shooting method stabilized production costs because rarely, if ever, do you see Simmons or Yukon King out on location now. Everything is confined to three or four constantly re-used cabin sets or tundra mock-ups (a few pine trees, some fake snow, and a painted backdrop). And with the control of studio shooting, the producers didn't have to worry about real rain or snow or clouds matching from shot to shot, or the thousand other variables that occur when stars go out on location. It's far cheaper to send out a small second-unit with stuntmen to film hours of footage that can later be spliced into each episode.
Although this switch to interior shooting sounds claustrophobic - and it is, to a certain extent - it also oddly increases the comic-book look of the series, and quite pleasantly so. So much of Sergeant Preston of the Yukon now looks "unreal" (compared to that first half of season one, shot outdoors), that this stylization fits in well with the fantasy nature of the series. Significantly, the switch to a new executive producer in the last few episodes (Tom R. Curtis replacing Charles F. Skinner; was this the reason the series stopped airing episodes in January, coming back for only four more in April?) doesn't alter this method of shooting, but a change in the production design and camera work is noticeable. Whereas in earlier Sergeant Preston of the Yukon episodes the camera basically stays nailed to the floor in a standard proscenium arch wide shot, with pick-up close-ups inserted like a metronome, these final episodes show an increased willingness to actually pan or even dolly a bit (!), with the resulting camera placement coming off as almost dynamic in comparison to earlier efforts. There's a scene in The Stolen Malamute where Preston has a conversation with a trading post owner, and the camera actually gets behind the counter, with an over-the-shoulder shot of the owner in the foreground, as Preston speaks. That may sound like Directing 101, but in comparison to the absolutely basic, almost primitive shooting schematics used on previous Sergeant Preston of the Yukons (which really look at times like crude silent two-reelers), this is exhilarating stuff (but only in comparison). As well, there's a discernable uptick in the lighting and art direction for these final couple of episodes, which, in combination with the more adventuresome camera blocking, gives these Tom R. Curtis-produced Prestons a more colorful, big-screen look...or at least as much of a big-screen look that can be achieved on snowy mock-ups and three-sided cabin sets.
Other than those two new developments here, Sergeant Preston of the Yukon sounds the same as it did the first season, with Preston involving himself with the usual gang of suspects, from swindling prospectors cutting each other out of their goods, to vicious criminals preying on the novices streaming into the Yukon, all looking for gold. Preston's special relationship with the Eskimos and Indians that live in the Yukon continues, with Preston at one point being called an "almost superhuman white man" in comparison to some of the whites profiteers, seen as "foolish, helpless polar bear cubs," in a wilderness they don't understand, a culture some whites hate (Preston again counters a suspicious white settler in one episode, telling the angry shop owner, "There have been more Indians cheated in the Yukon than white men."). Preston, always a model of fairness and equality, is quick to correct the Indians, as well, though, telling them not to judge all whites by the behaviors of a few bad apples (a reminder that garners a, "White Brother speaks well," from Preston's Indian friend), while instructing them in a new method of treating frostbite. Of course, all of this might seem quaint or even comical now, but taken within its context, it's yet another example of how surprisingly enlightened early TV was (surprisingly, that is, to the contemporary critics who parrot pop culture clichés and who badmouth that which they haven't actually seen).
Here are the 23, one-half hour episodes included in the four-disc box set Sergeant Preston of the Yukon - Complete Season 2, as described on the back of the slimcases:
DISC ONE

The Limping King (September 13, 1956)
After a disillusioned doctor is swindled out of $9,000, Preston and Yukon King play an essential role in proving to him that not all people are cheaters.
The Rookie (September 20, 1956)
To bring a criminal who has injured and robbed a prospector to justice, Preston solicits the help of a young Mountie, unaware that the officer's long lost father is the culprit.
Pack Ice Justice (September 27, 1956)
After Preston rescues two stranded men, his Eskimo friends help them recover. But in turn, the men injure and rob them, causing a thirst for revenge against all white men.
Revenge (October 4, 1956)
Ten years after Preston sent a psychopathic killer to prison, the man is released and embarks on a mission of revenge against the man who put him away.
Littlest Rookie (October 11, 1956)
Preston becomes suspicious of a stranger who commits a kind act, rescuing a young boy's dog, but may be on the run from the law.
Lost Patrol (October 18, 1956)
After an important peace treaty is lost in the wild along with the patrol sent to deliver it, Preston enlists the help of a stranger who is actually out to sabotage the search.
DISC TWO

King of Herschel Island (October 25, 1956)
Preston must intervene when a vicious group of outlaws an Eskimo village, killing its residents and stealing their supplies.
Ghosts of the Anvil (November 1, 1956)
Undercover as a prospector, Preston searches for a "ghost" called White Hawk which is causing mayhem for other prospectors.
Eye of Evil (November 8, 1956)
A known jewel thief is murdered and Preston sets out to recover a stolen black pearl known as the "Eye of Evil" with the help of a private investigator.
Luck of the Trail (November 15, 1956)
Preston joins two men on a trail to the next town, unaware that they are murdering thieves and that his life may be in danger.
Return Visit (November 22, 1956)
Two bank robbers escape Preston's custody, so he enlists the help of a young boy and his mother to set a trap to recapture them.
Tobacco Smugglers (November 29, 1956)
Gunfire is rampant as Preston shoots it out with vicious tobacco smugglers who refuse to surrender peaceably.
DISC THREE

Turnabout (December 6, 1956)
Suspicious of the reason a killer was set free, Preston investigates the real cause behind the man's release.
Emergency on Scarface Flat (December 13, 1956)
Preston is hot on the trail of a criminal who fled the U.S. leaving a deadly trail of victims behind, including one of Preston's own.
The Williwaw (December 20, 1956)
The dreaded Williwaw, a deadly arctic blizzard, arrives just as Preston - injured by his overturned sled - manages to reach an isolated cabin. Problem is, the cabin is occupied by a homicidal maniac!
Border Action (December 27, 1956)
Preston's friend is about to lose his shipping company to a crooked banker who wants to illegally ship gold across the border.
Scourge of the Wilderness (December 29, 1956)
When a lumber camp intrudes on the hunting ground of an Indian tribe, Preston tries to prevent bloodshed between the outraged chief and the white men who invaded his territory.
The Black Ace (January 3, 1957)
Strong circumstantial evidence of murder wrongly points suspicion at a young trapper, prompting Preston to set out to prove his innocence.
DISC FOUR

Blind Justice (January 17, 1957)
Preston enlists Yukon King and a blind Husky on the sled team to track down two cold-blooded killers.
The Stolen Malamute (April 4, 1957)
A young boy's dog is stolen and Preston works with Yukon King, who has caught the scent, to bring him home.
The Devil's Roost (April 11, 1957)
Preston and a group of children foil the murder plot of a greedy miner who is committed to killing his partner, the children's father.
Ten Little Indians (April 18, 1957)
Greed fuels the fire for some restless miners who intend to steal gold from a town where a priest arrives with 10 children, intending to settle down and build a mission.
Underground Ambush (April 25, 1957)
Trying to bring a band of counterfeiters to justice, Preston goes undercover without realizing the criminals may be on to him and planning an ambush.
The DVD:

The Video:
As with Sergeant Preston of the Yukon - Complete Season 1, image clarity and color vary significantly from episode to episode in Sergeant Preston of the Yukon - Complete Season 2. Some look quite clean and bright, with vibrant color and a relatively sharp image. Others, however, look quite faded and washed out (some episodes have a sickly yellow or green tint, as well).


Print damage is evident with most episodes, to a degree, with scratches and dirt (as well as some tears, at times) coming up often. Still, overall, the quality was...okay, considering how this title probably wasn't archived.

The Audio:
The English mono audio tracks vary from episode to episode, as well, with some coming off tinny and squelchy, and others sounding just fine, with minimal hiss (the Littlest Rookie almost sounds like the projector is running in the background). Again, I would assume these variations come from the original materials used, not the actual transfer process. No subtitles or close-captions are available.

The Extras:
No extras are available, which seems a strange move if Sony wanted to entice double-dippers or newcomers who may wonder why this is getting re-released after only two years.

Final Thoughts:
Just as good as the first season, with an important switch in the executive producer role, giving the last four episodes here in Sergeant Preston of the Yukon - Complete Season 2 an added visual lift. Let's hope that continues for the third and final season. This may be primitive, even childish action melodrama to some, but I find it wonderfully nostalgic - and good family viewing for the small fry, to boot. I highly recommend Sergeant Preston of the Yukon - Complete Season 2.
---
Paul Mavis is an internationally published film and television historian, a member of the Online Film Critics Society, and the author of The Espionage Filmography.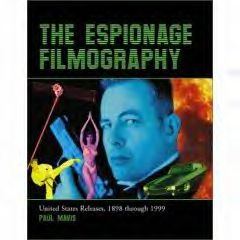 ---
C O N T E N T

---
V I D E O

---
A U D I O

---
E X T R A S

---
R E P L A Y

---
A D V I C E
Highly Recommended
---
E - M A I L
this review to a friend
Sponsored Links
Sponsored Links