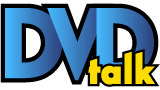 Dynasty: Season Four, Vol. 1
List Price: $36.98 [Buy now and save at Amazon]
---
"That's a very pretty dress...interesting color.
It matches your eyes. It's uh...off the rack, isn't it?
Well, considering that it's store-bought, I think it looks terrific on you!"
- Alexis


The Series

By the end of the 1982-83 television season, Dynasty had leapt from No. 19 in the ratings to No. 5, closing the gap on Dallas--a show accustomed to a comfortable life in the Nielsen's top two spots. Sensing blood, Dynasty upped the ante in Season 4, where the stakes got higher both in front of and behind the camera. More opulent than ever, the show was nearing the apex of its popularity--attracting more viewers and more guest stars than ever before.


Continuing with its money-grabbing trend, Paramount is still releasing the seasons in split sets, so this three-disc collection includes the first 14 episodes of the 1983-84 season. Things weren't going so well for the residents of Denver at the end of Season 3: Blake was ready to sue for custody of grandson Danny after realizing gay son Steven was sharing an apartment with another homosexual; Kirby discovered that her unborn baby was fathered by rapist Adam, not husband Jeff; Fallon started to suspect that Jeff's illness was the result of foul play; and poor Alexis and Krystal were trapped in a cabin set on fire by someone out to kill Alexis. But who was it? Six suspects were established at the end of Season 3, and all of them had a motive.


It's interesting to note that in the beginning of season opener "The Arrest", we experience some revisionist history at the hands of the editors. The cabin sequence where Alexis (Joan Collins) and Krystal (Linda Evans) try to escape is replayed, but with a few differences meant to make Alexis look more sympathetic. Here, the line "Look out behind you!" is inserted just before Krystal gets trapped--it's a warning Alexis didn't issue at the end of last season's cliffhanger, where it's clear that the diva is happy to see Krystal in peril. In Season 3's version, Alexis turns her back and fends for herself, a glint in her eye making us think she's kind of happy to see Krystal in peril. But the editing here is different and removes that bit of bitchy behavior (the line "We're gonna die!" is also added, as if to create a bond between them). Perhaps the show's creators thought they went too far and didn't want to make Alexis quite that evil (I probably wouldn't have even noticed if I didn't watch the episodes back to back).
Thinly veiled contempt


The two are quickly saved after a mysteriously convenient arrival by Mark Jennings (Geoffrey Scott), who is soon arrested for the crime. But that doesn't sit right with Krystal, and another attempt on Alexis's life in the hospital (or is it just a dream?) has us all thinking someone else is responsible. The mystery is soon solved and a series regular departs, but Alexis is still convinced someone is out to get her--a paranoia that continues throughout the season.


This volume is highlighted by two memorable events. The episode "Carousel"--one of the most talked about and publicized of the entire series--places the cast at a famous Denver ball to benefit children's diabetes research. That cause--and the show's popularity--led to cameos by some unlikely guest stars, including Barbara and Marvin Davis, whose wealth and status helped support diabetes research; and Nancy Zarif, another socialite who may be more famous now as the mother of Brandon Davis (you know, the rich brat who hangs out with Paris Hilton and said some not-so-nice things about Lindsay Lohan in front of the paparazzi).


Wait, you don't really know any of those people, do you? Did I mention that "Carousel" also has cameos by Gerald and Betty Ford? That's right, the former freakin' President and First Lady! Don't worry...he doesn't trip, and she doesn't drink (how much fun would that have been?!). Take that, Dallas! And how about former national security advisor/secretary of state Henry Kissinger, who schmoozes with Alexis in an awkward exchange? "Henry! Hello! It's good to see you...I haven't seen you since Portofino! It was fun!"


Another episode has a cameo by piano player Peter Duchin, a name I'm guessing was more glitzy in 1983 than it is now. But even if some of these guests were C-level celebrities, it still showed how popular Dynasty had become. But Season 4 doesn't rely on stunt casting to make its mark, and I was far more impressed with the story arc in the first six episodes dealing with the "controversial" issue of gays raising children. We got hints of the storyline last season, but it takes center stage here, culminating in the two-part "The Hearing" episodes.


Disgusted that son Steven (Jack Coleman) plans to bring up child Danny in a home with gay friend Chris (Grant Goodeve), Blake (John Forsythe) decides to sue for custody ("I will not allow him to live in your kind of a house!"). The move divides the family--and brings Sammy Jo (Heather Locklear, who appears in three episodes this volume) back to town to spread lies on the stand. While Steven isn't dating Chris, he refuses to use that defense as a matter of principle. That leads to some heated debate both in and out of the courtroom, and it's (unfortunately) easy to image many of these conversations still taking place today (a sad sign of slow progress--but a welcome sign that Dynasty was ahead of its time).


While I initially laughed at some of the more unbelievable opinions and treatment by the judge, I'm not so sure it was off the mark for 1983. The solution ends up being a copout--Steven marries formerly cuckoo Claudia (Pamela Bellwood, back as a series regular) and ignores that he's gay for the rest of the volume (a move that results in surprisingly little shock from the rest of the family), while Chris just disappears (sniff...I miss you, Grant! You filled that "Mile High Athletic Club" t-shirt beautifully!). But it's still an intelligent, passionate and addictive storyline that proved Dynasty wasn't all about mindless fun.


Just have a look at this exchange between Blake and his lawyer Andrew (Peter Mark Richman, who does great work throughout this volume; I wish he was made a series regular):


Blake: "This legal action that I instituted is on a clear-cut basis that a gay man living with his lover has no right to ruin his child's life by subjecting him to that kind of environment."

Andrew: "And do we forget about the total lack of proof?"

Blake: "What does that mean?"

Andrew: "That there is no proof that a child raised by a gay will necessarily become gay himself."


Meanwhile, Adam (Gordon Thompson) senses that his poisoning of Jeff (John James) is going to be uncovered, so he gets to work on framing mommy Alexis for the dirty deed. That forces her to reconsider her oil merger plans, leading to Adam's expulsion from Colbyco (and his entrance into Denver Carrington and daddy's mansion). The stress causes him to resort to the destructive behavior of his past--booze, drugs and women, something Alexis soon discovers.


Jeff starts to exhibit some very un-Jeff like behavior--his indifference toward wife Kirby (Kathleen Beller) leads him back into the arms of ex-wife Fallon (Pamela Sue Martin). "I know you couldn't make love to me last night, and I understand that, really!" says doormat Kirby before begging for sex, leading to one of my favorite lines of the season (drum roll, please): "Love means more to me than just performance!" (Try that the next time you're cheating on someone and let me know how it goes...)


That development turns out to be a convenient out for the writers, who still have Kirby keeping her rape by Adam a secret. They even have the basket case attempting to miscarry her baby on purpose (!!!) by orchestrating a fall off a horse ala Krystal in Season 2 (sigh, the poor loser can't do anything right!).


But the secret is eventually out in the open ("You slept with him...just like an ordinary tramp!" yells an insensitive Jeff), and Adam tries to turn over a new leaf with his impending fatherhood. His machinations result in some fights with Jeff, including a physical altercation atop a building that shows Dynasty was an equal-opportunity employer of stunt doubles (the writers also haven't lost their touch: "That's it! Crawl! That's how you'll get through the rest of your life!").


The fight proves to be one of the season's silliest moments, mostly because it comes across more homoerotic than anything else (and don't get me started on the scene in the gym!). Have a look for yourself:

<
Yes, his hand is where you think it is...


Adam still proves to be one smooth villain, looking out for his own best interests (money and sex) and wasting no chance to insult everyone around him. His taunting of Fallon in Episode 9 is quintessential Adam, giving Thompson a chance to show why he was the perfect choice to portray the seductively smooth yet unapologetically evil character:


Adam: "What's your problem, really? Is this excess of hostility on your part due to the fact that you're simply going through a period of starvation? Kind of sexual anorexia?"

Fallon: "How dare you talk to me like this!"

Adam: "I dare! And I also dare say that what you really need is some guy to help you out. I understand you were quite a free spirit in various beds. Maybe you should revive an old talent. It would probably make you a hell of a lot more fun to live with." (Ouch!)
Season 4's Freshman Class


Three new faces also make their first appearances this volume: Deborah Adair is Tracy Kendall, a Denver Carrington PR assistant who becomes bitter when Blake makes Krystal her boss ("Ambition is not a dirty word in my dictionary!"); while Austrian-born Helmut Berger is Peter De Vilbis, a suave playboy who catches Fallon's eye--but is really just a creepy drug-addicted asshole in debt, out for Blake's money. His presence also creates some Jeff jealousy: "How well do you know him?" he asks Fallon. "Not as well as I intend to!" (Oooookaaaay!)


Adair is a breath of fresh air--smart and sexy, she adds a needed punch to the mostly dull female cast. Berger, on the other hand, is a total zero, a dullard who was probably cast because his accent seemed exotic. He just seems out of place: He isn't comfortable with English dialogue, stumbling through his simple lines (a few of them seem re-dubbed) in a wooden performance.


But the biggest addition to the cast is Michael Nader as Farnsworth "Dex" Dexter, who would stay with the series to the end. As the son of an ailing Denver Carrington board member, he instantly clashes with Blake over perceived mistreatment of his father. He's also instantly attracted to Alexis (although her newfound mullet isn't doing her any favors), and the two soon become partners in business and in bed. Nader is similar in smoothness to Thompson, but Dex is a more rugged, masculine character who is good at heart (although why he is frequently dressed in mom jeans hiked up to his mid-chest is a mystery to me).
Alexis gets a mullet; Dex gets Mom Jeans.


Nader and Collins play perfectly off each other, and his addition to the cast allows Collins to show off a few welcome sides to Alexis that we haven't seen before. She's caught off guard by her feelings, and the result is a more vulnerable yet playful woman with a better sense of humor (dare I say happy?!), which Collins plays just as well as the bitchy parts (I particularly love how Collins conveys mild contempt so well; she has just as many subtle weapons in her arsenal). Their scenes and chemistry together give the show a juicy jolt: "Nobody takes me to the cleaners and to bed in the same day, Mr. Dexter!"


Kirby isn't quite as annoying this volume, but she still has her moments ("I wasn't brooding! I promised I wouldn't!"). The character is so timid and annoying, it's hard to feel bad for her even when she's being treated terribly by all the men around her--even good guy Jeff. Her face plant on the piano in "Lancelot" gave me the heartiest laugh of this volume, but running a very close second is her meltdown over her puffy man hands (which actually served as the "dramatic" conclusion to Episode 13!).


I now interrupt this review for a photo essay illustrating Kirby's greatest moments this volume:
No she di'int!
Man hands!


I was worried about having Kirby and fellow fragile flower Claudia around so much in one season (how many abuse magnets can we take?!). But it's a manageable problem; Claudia isn't as crazy as she was before, but jealously takes over when Alexis demands all of Steven's time (Bellwood also has some questionable hair moments this season, and I have no idea what's up with her Baby Jane-like lipstick).
Claudia's hair and lipstick take a turn for the worse this season...


There aren't any Alexis/Krystal catfights this volume (although the two engage in some delicious verbal sparring bound to make you smile), but you do get Claudia and Sammy Jo (sort of) slapping each other, and Kirby uses her feeble hands in a sad attempt to choke Alexis (c'mon! Choke her like you mean it!).


As the first half of the season winds down, Blake and Krystal--who had moved out of the mansion and into La Mirage--rekindle their romance and get married again following Krystal's divorce from Mark, who soon becomes a bodyguard for Alexis (Geoffrey Scott is given less and less to do as the season progresses). An odd stranger also seems to be stalking Danny in the park, which spooks Claudia. She is soon given more to fret over when a mysterious box arrives at her doorstep.
Bitch slap: Sammy Jo and Claudia get cheeky.


What's in store next? Hand over that next volume, Paramount! This is when the show really starts to get good!
A side note: I was distracted twice this season by some bit players--and not just Carrington mansion regulars Virginia Hawkins (Jeanette) and William Beckley (Gerard; don't get too attached to Joseph this season!). Dynasty continues its gag of having multiple hunks get brief screen time playing the man candy male secretaries to Alexis. I knew I recognized one of them: Yes, that's Thom Matthews (of The Return of the Living Dead and Jason Lives fame!) playing Brian in Episodes 7 and 8 (who knew my love of Friday the 13th films and Dynasty would overlap?! And yes, Richman starred in Jason takes Manhattan...it's like a reunion!).


I was also smitten once again with stable boy Tony, played by the gorgeous Paul Keenan--whose kind-hearted energy radiated off the screen. He gets very brief screen time and appeared in 10 episodes from 1982 to 1984; sadly, he passed away in 1986. But the lasting image of him on the horse will live forever in my mind (is Fallon crazy telling him to put his shirt back on?!). Thanks for the memories, Paul...you are missed!


Episodes:

The 14 episodes are spread across three discs; once again, I think the summaries included on the DVD sleeve share too much--they're a little to detailed, and spoil some of the fun:


1. The Arrest (aired 9-28-83)

2. The Bungalow (aired 10-5-83)

3. The Note (aired 10-19-1983)

4. The Hearing (Part 1) (aired 10-26-83)

5. The Hearing (Part 2) (aired 11-2-83)


6. Tender Comrades (aired 11-9-83)

7. Tracy (aired 11-16-83)

8. Dex (aired 11-23-83)

9. Peter De Vilbis (aired 11-30-83)

10. The Proposal (aired 12-7-83)


11. Carousel (aired 12-21-83)

12. The Wedding (aired 12-28-83)

13. The Ring (aired 1-4-84)

14. Lancelot (aired 1-11-84)


The DVD


Video:

You get the standard full-frame transfer we have seen in previous volumes, which is very good. Some grain (which increases with exterior shots) and film dirt, but overall a crisp and colorful presentation that is better than you'd probably expect. This volume seems to be slightly darker and dirtier than usual, but not nearly enough to be too distracting.


Audio:

The mono track is solid considering its humble nature; dialogue and music are mostly rendered well (as before, a few brief scenes have very minor fluctuations in volume).


Extras:

Once again, only trailers. How about a little more effort, guys?


Final Thoughts:

With the start of Season 4, Dynasty was hitting its stride, becoming more glamorous and scandalous than ever. This volume features the star-studded "Carousel" episode, a feel-good wedding, the introduction of talented new regular Michael Nader and an thoughtful, passionate storyline way ahead of its time (and sadly still relevant today) about gays raising children--proving the series wasn't as dumb as people thought. Highly Recommended.
---
C O N T E N T

---
V I D E O

---
A U D I O

---
E X T R A S

---
R E P L A Y

---
A D V I C E
Highly Recommended
---
E - M A I L
this review to a friend
Sponsored Links
Sponsored Links